He's Big and Reliable! Share Your Battle Weekly Challenge: Hill Giant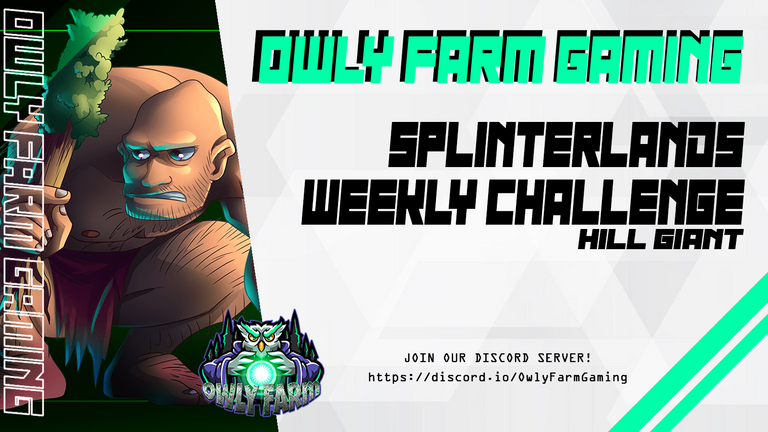 Another week, another challenge to tackle! Welcome to Owly Farm Gaming's post for Splinterlands' Weekly Battle Challenge: Hill Giant. Details of this week's Splinterlands challenge can be read here.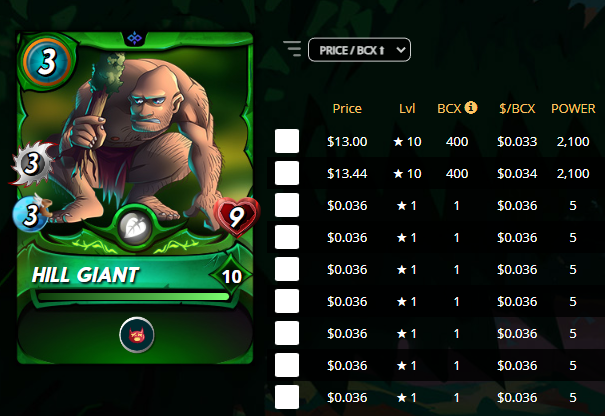 Lore
Hill Giants live in the Talus Bluffs on the outskirts of the volcano known as the Mountain of Ash. They are nomadic people that travel from hilltop to hilltop following herds of deer and cattle. Though they are intimidating, Hill Giants are typically more far more inquisitive of other cultures and seek to learn from them rather than attack. However, if they need to defend themselves, they attack by ripping boulders from the ground and are able to hurl them up to a mile. The people of Praetoria are glad to have them on their side against the Chaos Legion.
The gentle Hill Giant is a great addition to your Earth team when you're running on low mana rulesets. I also use him during Equalizer fights! At level 6, he gains the Stun ability which has a 50% chance to disable the enemy from attacking for the next 0-2 turns.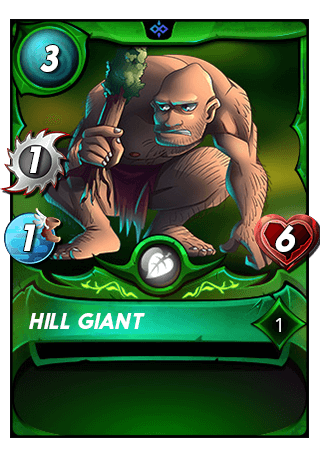 The Hill Giant could be one of your frontliners as its base health is pretty high at 6. One thing to note though, is that he's slow (1 Speed) and a bit too soft attackwise (1 Melee Attack). On the other hand, having 1 speed means that you could potentially use him on Reverse Speed games.
---
This battle was quite painful to watch! Today, I'm featuring my battle against 2 formidable enemies, Chwala and Windeku. Check the replay here.
Earth vs Dragon!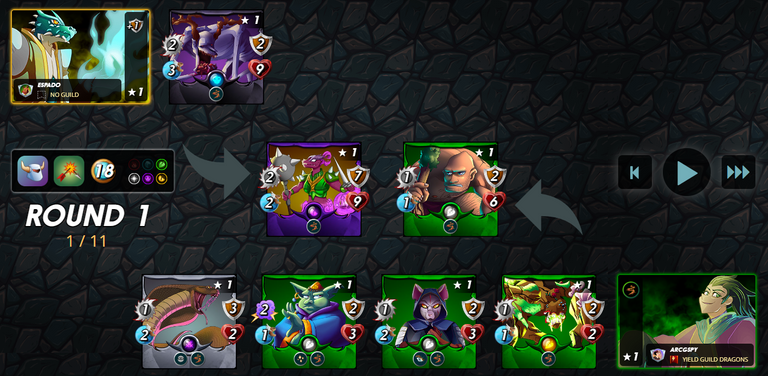 Ruleset


Mana Cap: 18
Armored Up: All Monsters get +2 additional shields.
Broken Arrows: Ranged monsters can't be used in this game.
Splinters Available: All except for Water and Fire Splinters.

In the battle preview, I saw that my enemy was using Water and Earth in their previous games. Luckily, I own a Mylor so I decided that I could probably try my luck with Earth.
Team Composition
Position
Card
Mana Cost
Level
Stats
Abilities
1st
Hill Giant
3
1
1 Melee Attack
1 Speed
6 Health
N/A
2nd
Fungus Fiend
0
1
1 Melee Attack
1 Speed
2 Health
N/A
3rd
Venari Scout
3
1
1 Melee Attack
2 Speed
3 Health
Opportunity
4th
Goblin Psychic
4
1
2 Magic Attack
1 Speed
3 Health
Tank Heal
5th
Uraeus
3
1
1 Melee Attack
2 Speed
1 Defense
2 Health
Sneak
I used my Hill Giant as the tank and added the Goblin Psychic. She could heal him so he could survive for a while. The Fungus Fiend will be a buffer so my Venari Scout can land some attacks safely before he goes down. I threw in a Uraeus as well so I could damage some unprotected troops from the back line.
Enemy Team Composition
Position
Card
Mana Cost
Level
Stats
Abilities
1st
Djinn Chwala
8
1
2 Melee Attack
2 Speed
5 Defense
9 Health
Thorns
2nd
Cursed Windeku
6
1
2 Melee Attack
3 Speed
9 Health
Thorns
Just two?! Oh, believe me. I was very surprised to see this team composition as well. Were they trolling? Probably not. Look at their abilities - they both have thorns.
---
Match Breakdown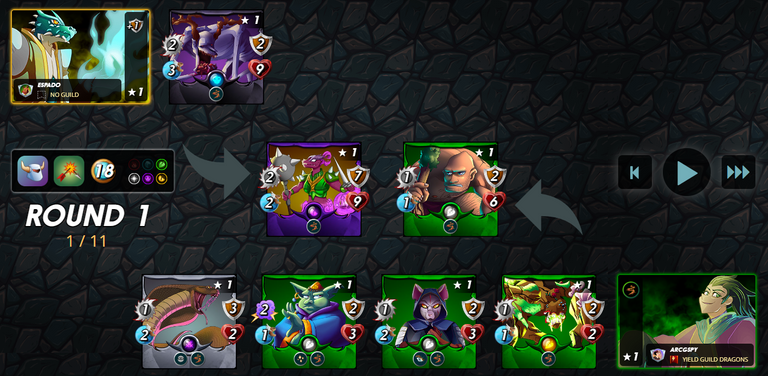 Round 1:
Uraeus strikes at Windeku and then I realized, I could be in trouble. I may be taking its shields down but at a cost. My Uraeus' shields. Chwala jabs at the Hill Giant, removing his shields but Chwala's own defenses are damaged as well. The Venari Scout and Hill Giant go for Chwala, doing more damage to her shields. The Goblin Psychic does a direct hit to her HP and I let out a sigh of relief. I'm glad I did not stick to just dealing physical damage.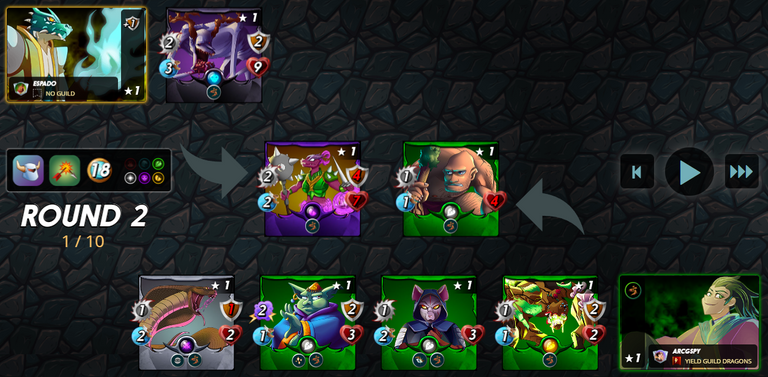 Round 2:
Uraeus loses its shield and the rest of my team manages to tear down Chwala's defenses. The Hill Giant nearly died in this round but thanks to the Goblin Psychic, he can tank one last hit from the enemy tank...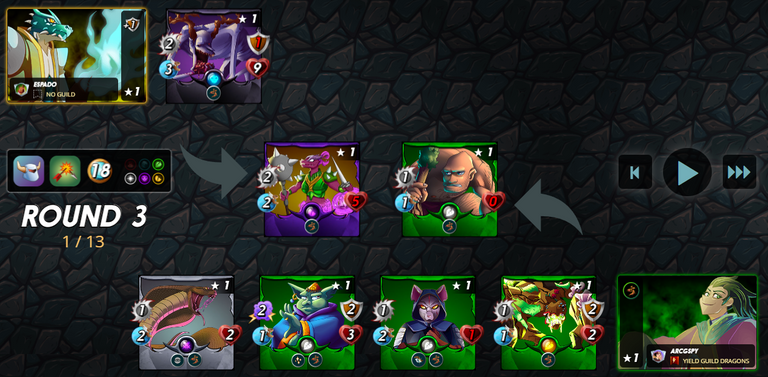 Round 3:
I got so many casualties from this round. My Hill Giant met its end from Chwala's hit, Uraeus also dies while taking Windeku's shield down, and Venari Scout hits Chwala but loses its life from Thorns. The Goblin Psychic eliminates her and now we're left with a 2v1 situation. Fungus Fiend finally manages to deal an attack to Windeku but it leaves it open for the next attack.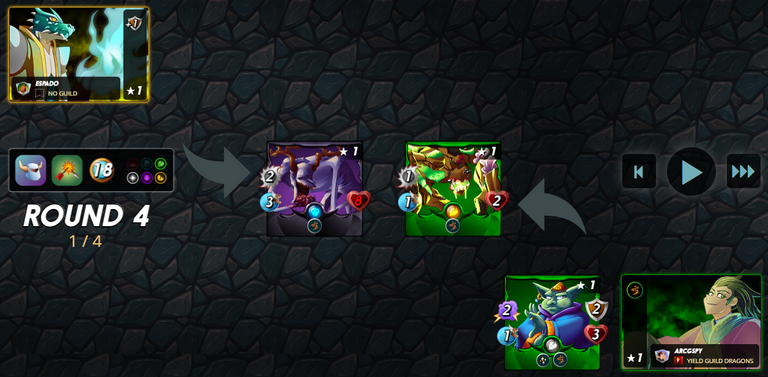 Round 4:
Windeku is the fastest among the three survivors so it attacks and eliminates the Fungus Fiend. With the Goblin Psychic taking it on, there's no chance for her to trigger Thorns.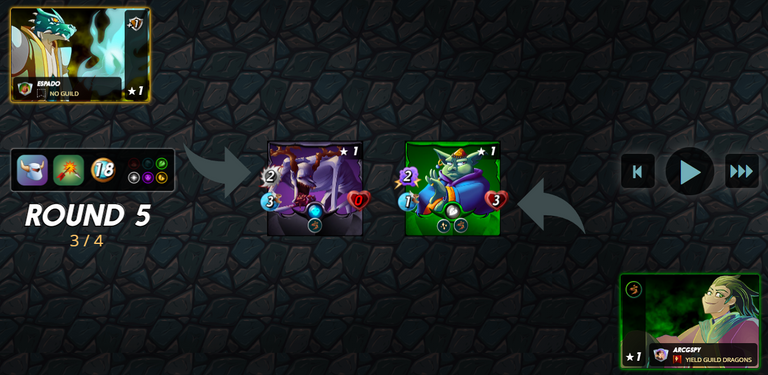 Round 5:
They battle briefly and the extra armor from the rule set saves the Goblin Psychic! Windeku jabs but receives the damage back and my Goblin Psychic lands its final blow. Magic saves the day!
---
Final Notes:
The Hill Giant works well at low mana battles and I'll keep on using him for that. As you saw in my battle review, having a tank healer also helps with mitigate damage that the enemy could deal to the rest of your team.
However, I don't like using him as a tank if there's no additional shields available for use. He also won't survive for long if you'll be against a magic team. If I were to hop on a battle like this in the Wild format, I would definitely throw in the Wooden Nymph for extra heals!
I wasn't able to feature it on this review but you might also want to keep the Hill Giant in mind when the rule set has Reverse Speed!
---
Thank you for stopping by for another of our Weekly Battle Challenge for Splinterlands! See you next week for another blog entry.
Be sure to hop on to our Discord server and also stay tuned for our streams at Twitch for fun and giveaways!
---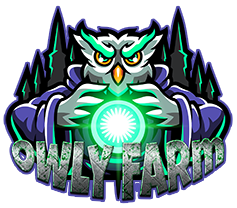 About Owly Farm Gaming
Owly Farm has a dream to reach more people and help more crypto enthusiasts far and beyond. With that, we would like to announce that owly farm accounts on different social media channels will be active soon! We will be posting crypto and NFT news over those channels so make sure to leave a like and a follow on the links below.
Facebook
Instagram
Twitter
Twitch

---
---