Owly Farm Splinterlands September Grand Tournament Results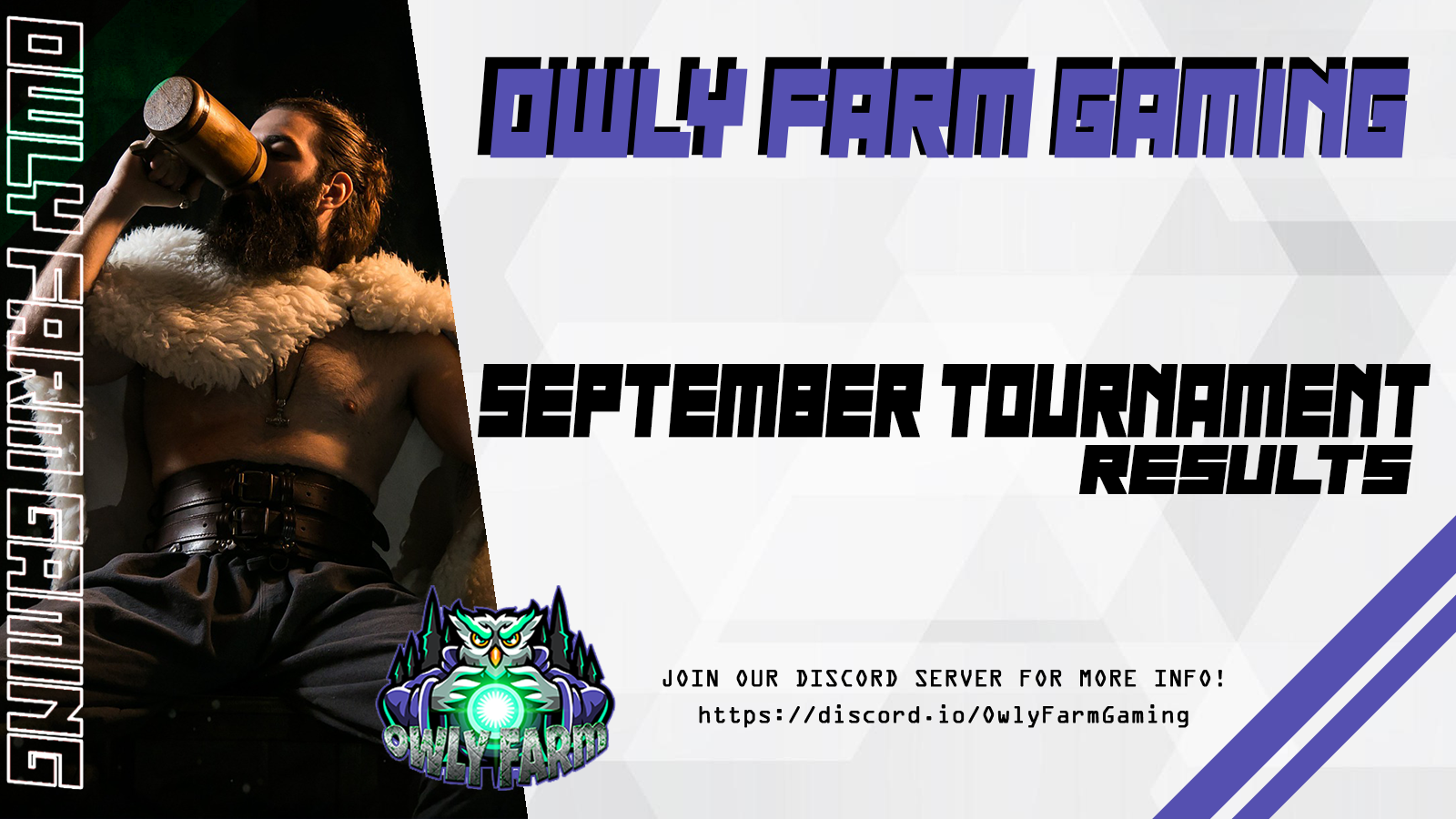 Hello everyone, on September 24 Owly Farm organized its biggest splinterlands tournament.
A 24h tournament, in silver league in modern format. 110 usd of rewards (1000sps and 10CL packs) was planned for this tournament (thanks again to @aggroed for the 10 CL packs)
We had 200 participants with very good esports players and big names from the Splinterlands community. Thank you all for your participation ! This is very encouraging, which is why Owly Farm will be holding a new tournament for the end of October with prizes of a similar value.
We hope to do better for the next tournament. If you would like to help, Owly Farm is looking for donors/sponsors to organize bigger esports events in the future. Do not hesitate to contact Donma#7076 on discord or @donma on hive!
---
---
CHAMPION
@albee from the prestigious "Immortal God" guild finished in first place. @hukepuk from the "T&A Legion" guild finished 2nd and @uey a bronze ranked challenger finished 3rd. Congratulations to you 3 for your results in this tournament!

1: @albee
2: @hukepuk
3: @uey
4: @hellslash
5: @cravinof
6: @darki456
7: @gentlebarbarian
8: @tillmea
9: @davethegreat
10: @amaillo-m
11: @superc0w
12: @owl001
13: @brooder
14: @schnapoon
15: @mrskjp
16: @dipta15092013
17: @zeper824
18: @thelegend123
19: @jay05a
20: @mondroid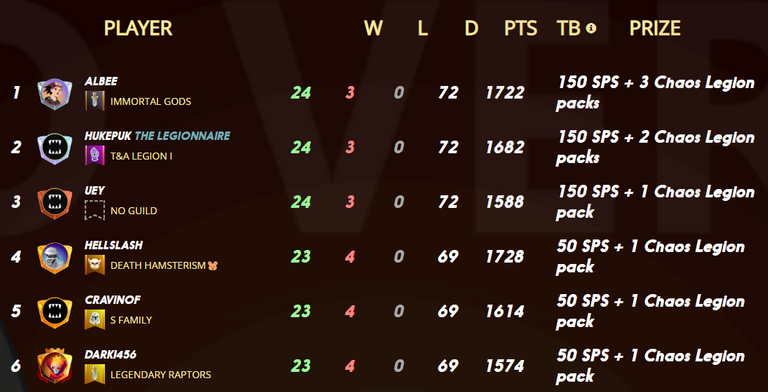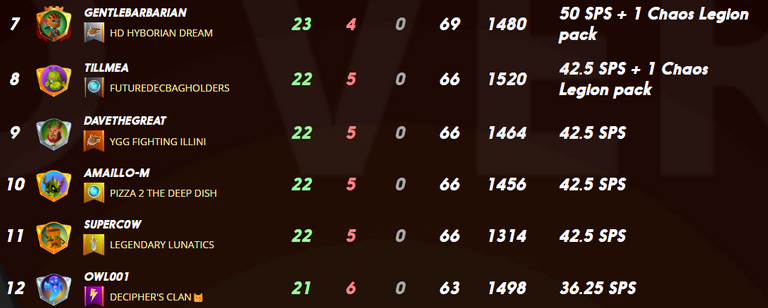 ---
---
---
---