Finalmente Splinterlands! Ita-Eng-Fra-Esp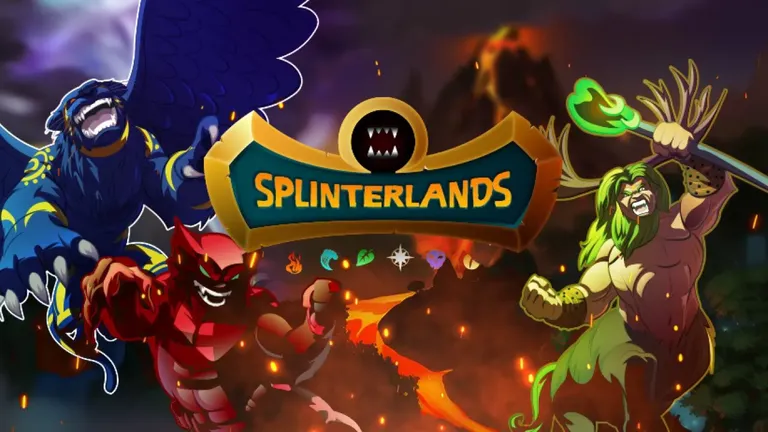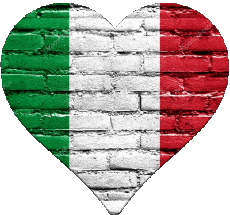 Ciao!
Finalmente ieri sono riuscito a giocare un pó a Splinterlands!
Ovviamente visto il mio tempo libero inesistente mi ci sono ritrovato a giocare stanotte togliendo qualche ora al sonno eh eh!

Devo ammettere che il gioco prende davvero tantissimo, è proprio divertente e una volta iniziato ci passerei ore e, se escludiamo Football Manager (che è anche un genere diverso), era da parecchio tempo che non mi divertivo tanto con un videogioco, se così si può chiamare, ma credo di sì.

Devo ammettere che inizialmente non ci capivo un granché, ma dopo aver studiato i meccanismi del gioco, le regole ed aver visto qualche video, stanotte sono persino riuscito a vincere alcune battaglie... la cosa interessante è che non l'ho fatto a caso ma capendo effettivamente il valore delle carte e come schierare sul campo di battaglia per sfruttarle al massimo.

Altra cosa davvero importante, sono riuscit a giocare dal cellulare! Questa cosa rende a me personalmente il gioco più fruibile, ovviamente preferirei poter stare davanti al pc ma, essendo talmente tanto poco il tempo che ormai metto piede nello studio una volta a settimana, vedo io poter usufruire di Splinterlands da mobile una comodità per me molto importante e che mi permetterà di essere un pó più presente. Per ora non mi pongo grandi obiettivi, sicuramente mi piacerebbe entrare in qualche gilda e ovviamente come obiettivo primario mi pongo l'approfondimento delle varie carte... le vittorie credo che arriveranno man mano che si diventa più bravi eh eh!

Bene per oggi penso di fermarmi qui, tra i miei varo post vorrei inserirne uno che porti gli aggiornamenti del mio percorso su Splinterlands ma per ora credo che lo farò in maniera saltuaria.
Ovviamente attendo commenti e tanti suggerimenti che sono certo mi aiuteranno a migliorare!
Ti Abbraccio!

Finally Splinterlands! Ita-Eng-Fra-Esp
<center

Hi!
Finally yesterday I was able to play a bit of Splinterlands!
Obviously given my non-existent free time I found myself playing tonight by taking away a few hours from sleep heh heh!

I have to admit that the game is really addictive, it's really fun and once started I would spend hours and, if we exclude Football Manager (which is also a different genre), it's been a long time since I had so much fun with a video game, if so can call, but I think so.

I have to admit that initially I didn't understand much, but after studying the mechanics of the game, the rules and watching some videos, tonight I even managed to win some battles... the interesting thing is that I didn't do it by chance but actually understanding the value of cards and how to deploy on the battlefield to make the most of them.

Most importantly, I was able to play on my mobile! This thing makes the game more usable for me personally, obviously I would prefer to be able to stay in front of the PC but, since time is so short that I now set foot in the studio once a week, I see being able to use Splinterlands from a mobile phone, a very convenient convenience for me important and that will allow me to be a little more present. For now I don't set myself big goals, I would certainly like to join some guild and obviously my primary goal is to study the various cards in depth... I think victories will come as you get better heh heh!

Well for today I think I'll stop here, among my post launch I would like to include one that brings updates on my journey on Splinterlands but for now I think I'll do it occasionally.
Obviously I await comments and many suggestions that I am sure will help me improve!
Hug you!


Enfin Splinterlands ! Ita-Eng-Fra-Esp

Bonjour; salut!
Enfin hier j'ai pu jouer un peu à Splinterlands !
Évidemment vu mon temps libre inexistant je me suis retrouvé à jouer ce soir en enlevant quelques heures de sommeil heh heh !

Je dois avouer que le jeu est vraiment addictif, c'est vraiment fun et une fois commencé j'y passerais des heures et, si on exclut Football Manager (qui est aussi un genre différent), ça faisait longtemps que je ne m'étais pas autant amusé avec un jeu vidéo, si oui peut appeler, mais je pense que oui.

Je dois avouer qu'au départ je n'y comprenais pas grand chose, mais après avoir étudié les mécaniques du jeu, les règles et regardé quelques vidéos, ce soir j'ai même réussi à gagner quelques battles... ce qui est intéressant c'est que je n'ai pas fait par hasard mais en comprenant réellement la valeur des cartes et comment les déployer sur le champ de bataille pour en tirer le meilleur parti.

Et surtout, j'ai pu jouer sur mon mobile ! Ce truc rend le jeu plus utilisable pour moi personnellement, évidemment je préférerais pouvoir rester devant le PC mais, comme le temps est si court que je mets maintenant les pieds en studio une fois par semaine, je vois pouvoir utiliser Splinterlands depuis un téléphone portable, une commodité très pratique pour moi importante et qui me permettra d'être un peu plus présente. Pour l'instant je ne me fixe pas de grands objectifs, j'aimerais certainement rejoindre une guilde et évidemment mon objectif premier est d'étudier les différentes cartes en profondeur... Je pense que les victoires viendront au fur et à mesure que vous vous améliorerez heh heh !

Bon pour aujourd'hui je pense que je vais m'arrêter ici, parmi mes post lancement j'aimerais en inclure un qui apporte des mises à jour sur mon parcours sur Splinterlands mais pour l'instant je pense que je vais le faire de temps en temps.
Évidemment j'attends des commentaires et de nombreuses suggestions qui, j'en suis sûr, m'aideront à m'améliorer !
Je vous embrasse !


¡Por fin Splinterlands! Ita-Eng-Fra-Esp

¡Adiós!
¡Por fin ayer pude jugar un poco a Splinterlands!
Obviamente, dado mi tiempo libre inexistente, me encontré jugando esta noche quitándome algunas horas de sueño, ¡je, je!

Tengo que reconocer que el juego es realmente adictivo, es muy divertido y una vez comenzado me pasaba horas y, si excluimos Football Manager (que también es un género diferente), hacía mucho tiempo que no me divertía tanto con un Videojuego, si es así puede llamar, pero creo que sí.

Debo admitir que al principio no entendía mucho, pero después de estudiar la mecánica del juego, las reglas y ver algunos videos, esta noche incluso logré ganar algunas batallas... lo interesante es que no lo hice. por casualidad, pero en realidad entendiendo el valor de las cartas y cómo desplegarlas en el campo de batalla para aprovecharlas al máximo.

Lo más importante, ¡pude jugar en mi móvil! Esta cosa hace que el juego sea más usable para mí personalmente, obviamente preferiría poder estar frente a la PC pero, como el tiempo es tan corto que ahora pongo un pie en el estudio una vez por semana, veo poder usar Splinterlands desde un teléfono móvil, una comodidad muy conveniente para mí importante y que me permitirá estar un poco más presente. Por ahora no me propongo grandes objetivos, sin duda me gustaría unirme a algún gremio y obviamente mi objetivo principal es estudiar las distintas cartas en profundidad... ¡Creo que las victorias vendrán a medida que mejores, je, je!

Bueno, por hoy creo que me detendré aquí, entre mis lanzamientos posteriores me gustaría incluir uno que traiga actualizaciones sobre mi viaje en Splinterlands, pero por ahora creo que lo haré ocasionalmente.
Obviamente espero comentarios y muchas sugerencias que estoy seguro que me ayudarán a mejorar!
¡Un abrazo!
-Immagine di copertina presa da Google.
---
---