Get great deals with ASSET BIDS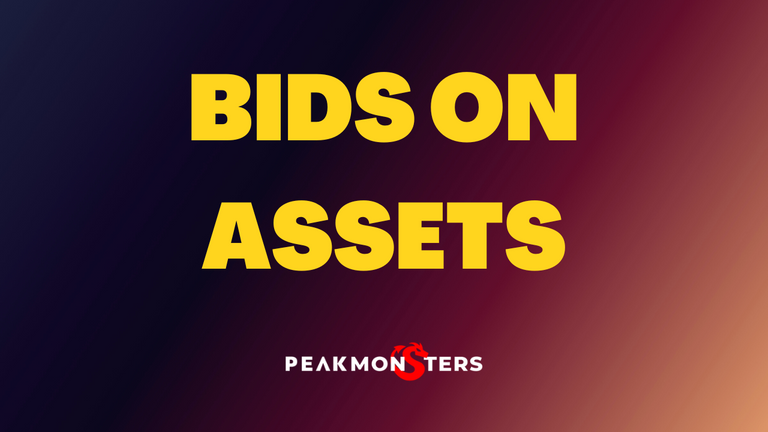 We all love getting great deals when making our purchases. What's even more fun is if we don't have to spend a lot of time watching closely for items to get cheaper. That's why one of the best ways to make your purchases is using PeakMonsters BIDS.
And now, the BIDS feature is available for non-card Splinterlands assets!
Thanks to the @Splinterlands team for supporting this option in their latest update. The Splinterlands community can now save more time and money when buying assets through the PeakMonsters BIDS.

How to place BIDS on assets
Placing PeakMonsters BIDS on assets is pretty simple. You just have to go to the buy assets page, then look for the asset that you want to buy.
After that, click on the BID button as highlighted in the image below.
Note: The BID button is available on any view mode.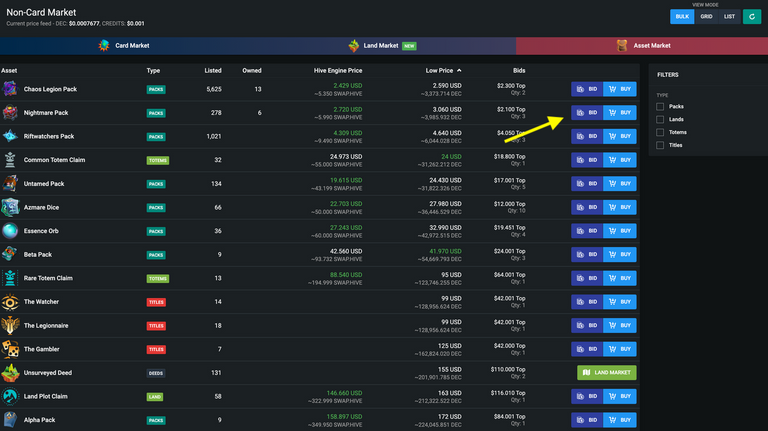 Then a pop-up containing the asset description and input fields will show. Simply input your Bid Price per item and quantity that you want to purchase.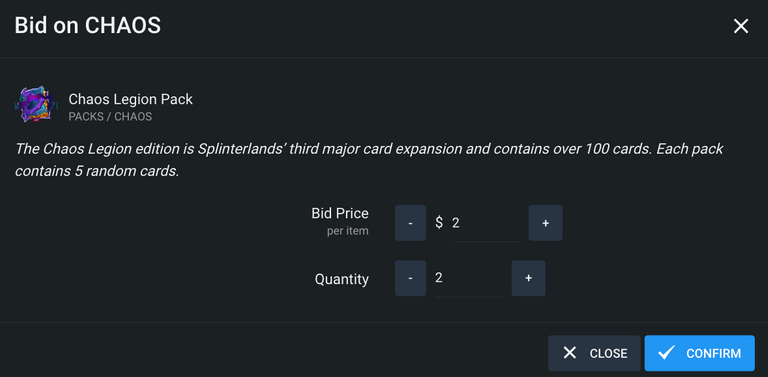 Just hit confirm and then you are good to go! You now just have to wait for a fill in your bid :)
If you want to take a look at your existing bids, you can do so from your Profile page or by viewing the Assets Market page.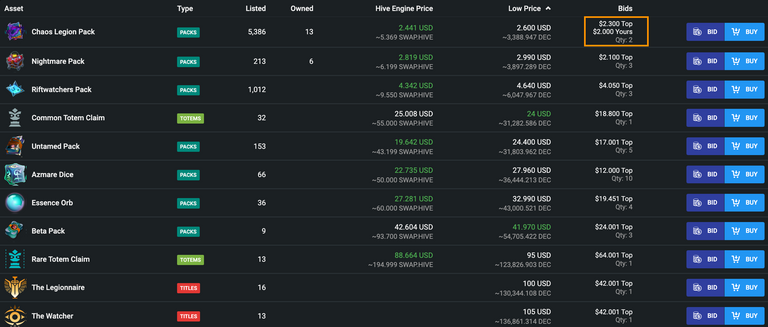 There you have it! We hope that this latest update on PeakMonsters can help a lot of Splinterlands players get a lot of great deals in the non-card market 😉

PeakMonsters and Splinterlands links:
Other Social Media accounts:

---
---