Land Market is now available on PeakMonsters!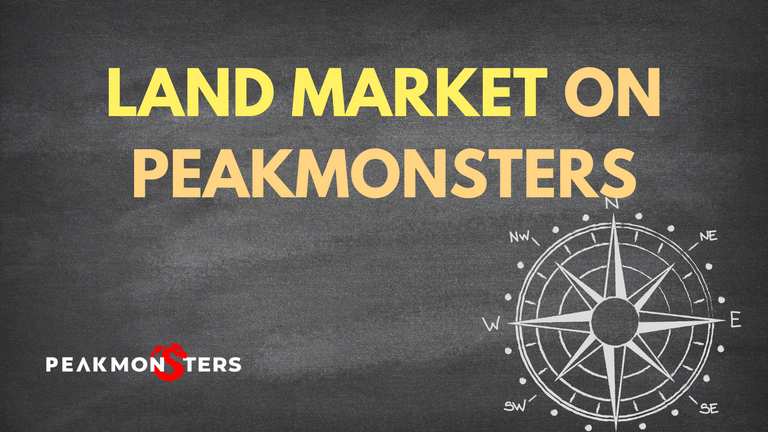 Along with the recent Splinterlands update, PeakMonsters has a new update for the community. You may now buy Land Deeds on PeakMonsters! We have also updated the market layout to make your buying spree much easier for you 😉
Land Market on PeakMonsters
To access the Land Market, simply go to: https://peakmonsters.com/market/land or access this section through the Buy tab.

In land market tab, you have three view mode options:
DEEDS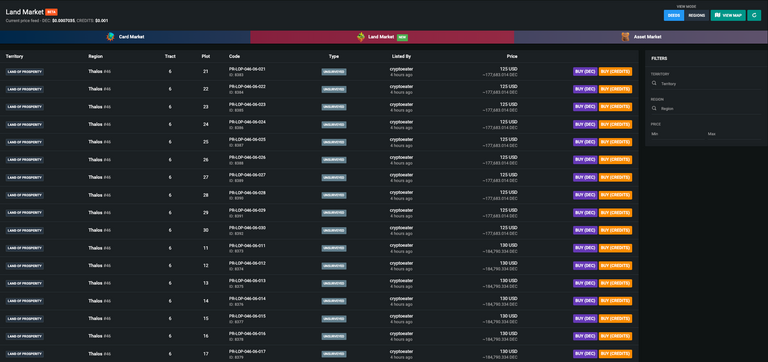 For the first option, we have deeds. With the deeds view mode, you'll be able to see the specific details of each deed like Territory, Region, Tract and Plot number. Aside from this, you have the option to buy from the listed deeds by clicking on the Buy (DEC) or Buy (Credits) option.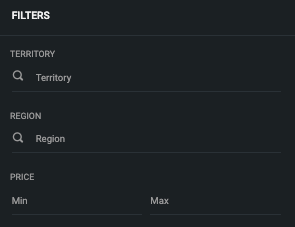 If you want to narrow down your search, we also have filters to make things easier for you. You have three options to choose from when using filters tab: Territory, Region, and Min/Max price.
Note: Filters menu is also available in Regions View Mode.
REGIONS

Next, we have the Regions View mode. The main difference of this view mode to Deeds is that this view is grouped by Region. So if you want to see a quick overview of each region, this will be the view mode that you might want to be looking at.
Of course you can also buy specific listings from this view mode. Once you have already decided which region you are interested in, simply click on the corresponding View button for that region, and then you will be able to see all the deed listings available for that specific region.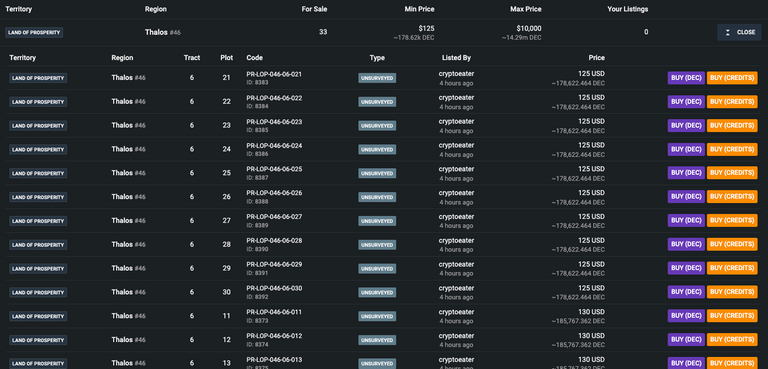 VIEW MAP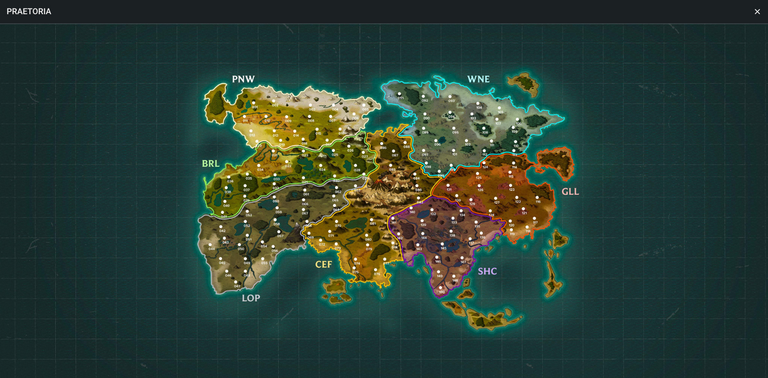 Lastly, we have the View Map option. We have added this option for those who want to quickly see the map of Praetoria -- where each the Territories and Regions are located.
Feel free to let us know what you want to see in the land market, and if you found any errors or bugs so that we can fix it right away. =)

PeakMonsters and Splinterlands links:
Other Social Media accounts:

---
---