SEASON RENTALS on PeakMonsters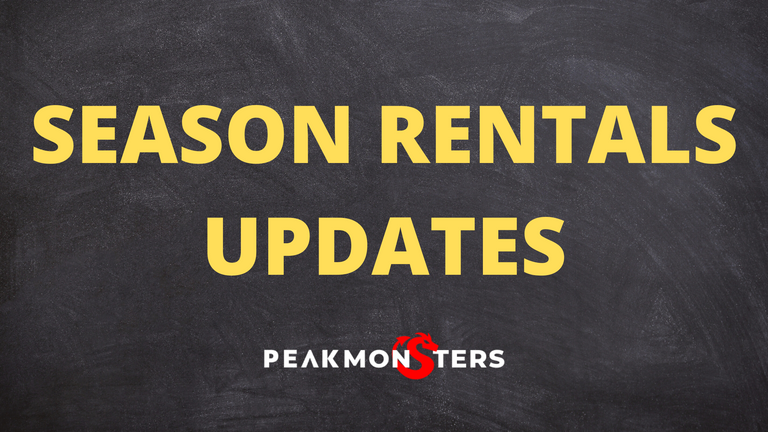 PeakMonsters Updates
Bulk List cards for SEASON RENTAL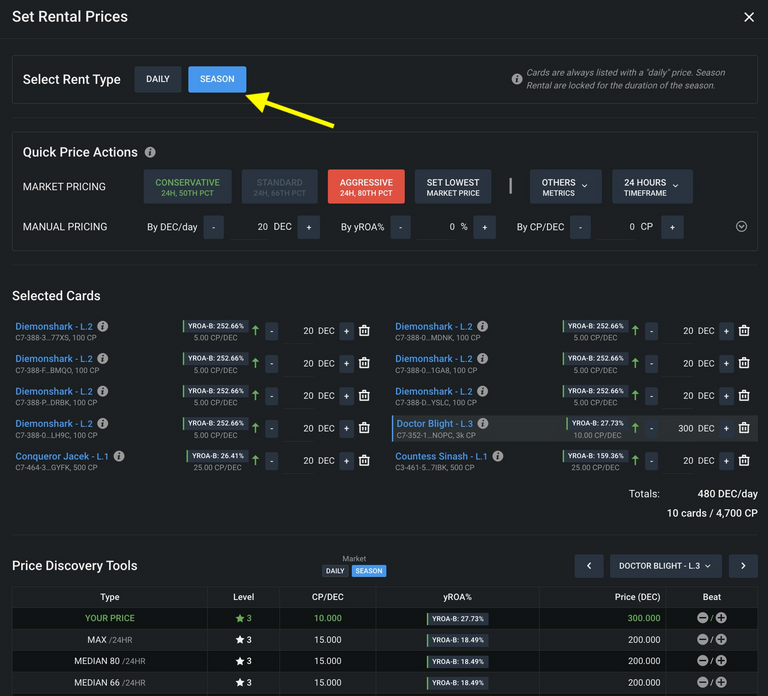 You can now rent out cards for season rentals from your PeakMonsters Collection page. Doing so is as simple as listing cards for daily rentals.
You just have to do the similar steps as before, select SEASON in the Select Rent Type section, and then you are good to go.
Note: ARPA should not reprice cards listed on the season rental market.
RENT TYPE filter on Rent page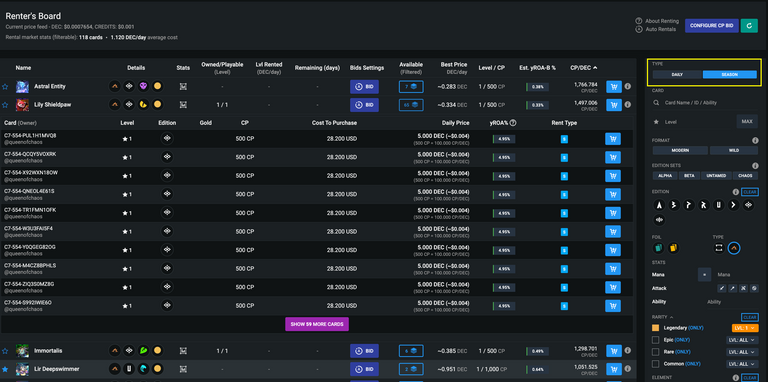 Next, we added a new filter on Renter's Board, the Rent Type filter. Here you can filter the listed cards based on whether they are listed as a daily or seasonal rental. This makes it easier for players to look for rentals if they are only interested in either daily or seasonal listings.
Rental Cart and Collection Page Updates
COLLECTION FILTERS

When viewing your collection, you can now easily filter cards based on rent type. You just have to tick the corresponding filter, then it will only show related cards.
Aside from this, you can see an additional icon under the Delegated To column (which now includes Rent Type). This indicates whether the card is rented or rented out for daily or season rentals.
RENTAL CART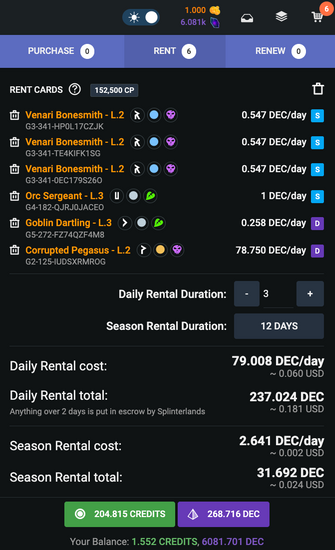 Lastly, we have also updated the rental cart to show prices for season rentals. As you can see in the above image, season rental related fields are now added such as season rental cost and season icon for corresponding rentals.

PeakMonsters and Splinterlands links:
Other Social Media accounts:

---
---