Suggestions for the Splinterlands Feedback Platform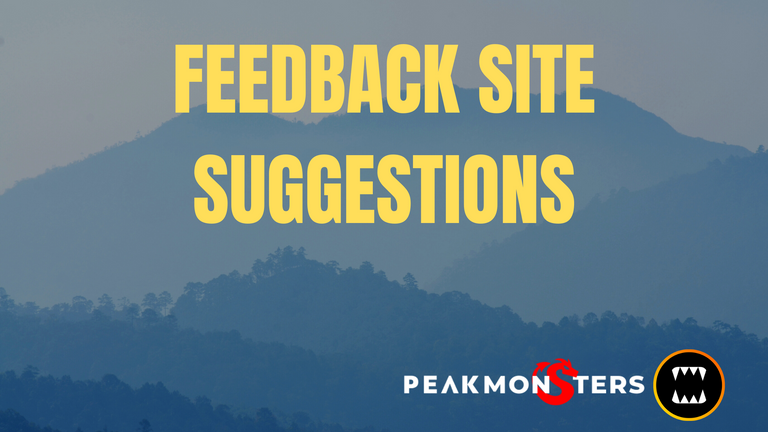 We have found and supported a few feedback tickets, and even added a couple of suggestions ourselves in the Splinterlands feedback site. These suggestions are the ones that are commonly requested by PeakMonsters users, but requires adjustments in the Splinterlands protocol. If you think that the suggestions included below will be beneficial, we highly encourage you to vote on them as well.
Note: Splinterlands feedback site is an ongoing initiative by the Splinterlands team, wherein users can submit and upvote on suggestions for Splinterlands. See the screenshot below of an example of a change in Splinterlands sourced from user feedback.


Splinterlands Suggestions List
Adjusting rental price without having to cancel an ongoing rental

Currently, the only way to change the price of rentals is to cancel the ongoing contract. A lot of users have requested the option to be able to adjust prices (as agreed by both parties) without having the need to cancel on their existing renters.
Feedback link: https://feedback.splinterlands.com/37
Change price of listed rentals as a bulk transaction

Presently one of the only transactions you can't do in bulk is changing the rental price of a non-rented but listed card. Doing it in multiple transactions requires multiple active key confirmation, which is also expensive in terms of Resource Credits.
Feedback link: https://feedback.splinterlands.com/36
Option to extend rentals with either CREDITS or DEC. Not limited by the currency that was initially used for renting the card.

This is usually an issue when a user starts renting with CREDITS, then tries to renew the rental with DEC. The current protocol only allows renewing rentals with the similar currency that was initially used for renting that card.
Feedback link: https://feedback.splinterlands.com/227
Price data of rented cards

Presently we can only see price of listed rentals. We suggest creating an API endpoint to help sites like PeakMonsters to know the price of rented cards, which will give people a better idea of the value of cards. This will also help sites automate listing of rentals.
Feedback link: https://feedback.splinterlands.com/114
More market history data / All market history

Currently, only the recent market transactions are available. It would be great if more market history data becomes available.
Feedback link: https://feedback.splinterlands.com/127
Option to stop automatic relisting of a card when the renter cancels it

With the current protocol, once a renter cancels an ongoing rental, the card will automatically relist in the market after the rental contract expires. This is a problem when you won't be able to remove the card from the market manually and you have to use it or adjust price later on.
Feedback link: https://feedback.splinterlands.com/93 & https://feedback.splinterlands.com/214

PeakMonsters and Splinterlands links:
Other Social Media accounts:

---
---