The Non Card Market is on PeakMonsters!!!

Yesterday big update we released the Non Card Market (NCM) assets page and ability to list assets.
Today we finished the feature set by giving access to buying.
BUY PAGE - NCM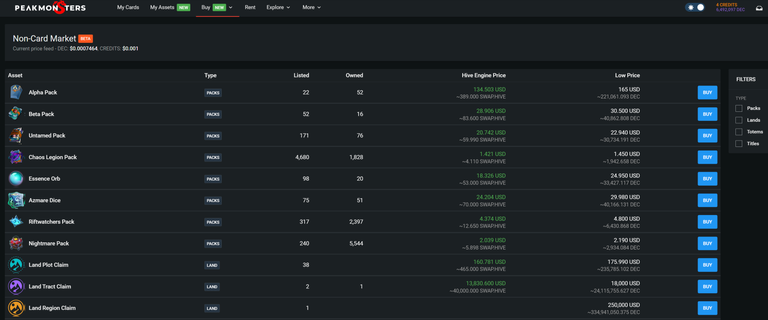 3 different View Styles
Hive Engine comparison
Buy multiple different assets using shopping cart
Use DEC or CREDITS
USD values with underlying token costs also listed

ASSETS PAGE - NCM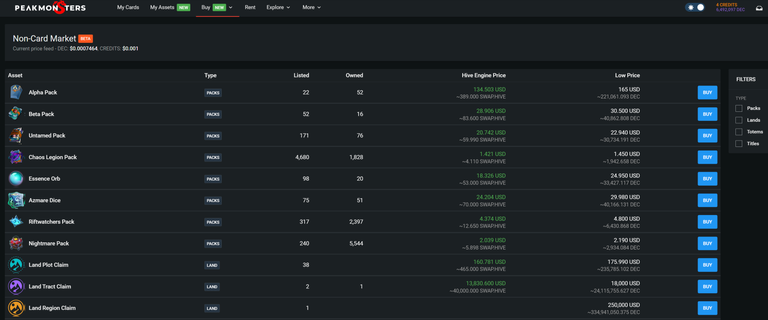 Ability to sell
Ability to transfer
Ability to unlist from market
Total value of owned assets
And a few interesting stats about the assets (make suggestions if you want more)
UPGRADE TO SHOPPING CART
30 minute window info upgrade when in your shopping cart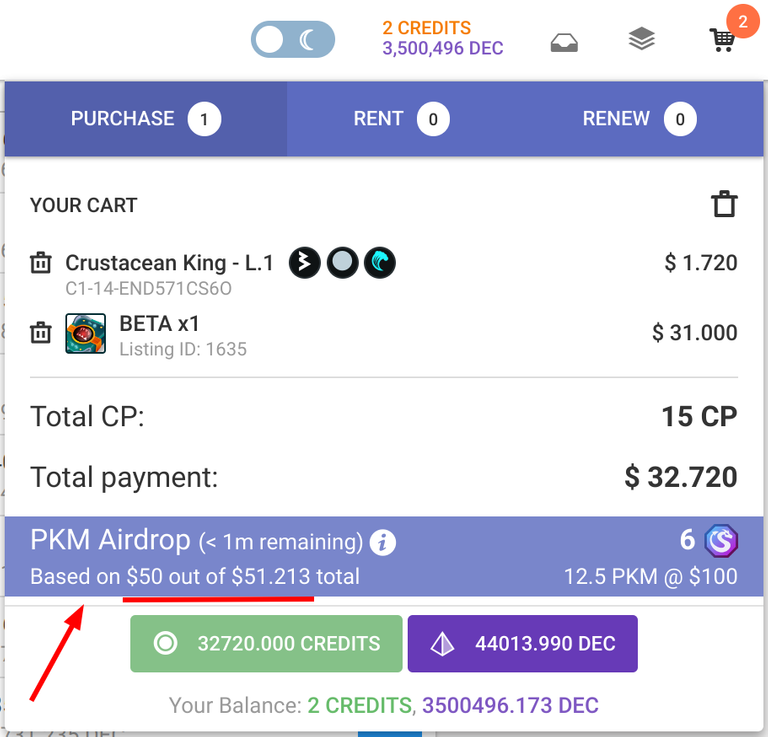 SETS UPDATES
More details in the Buy Sets page and cards now have a small thumbnail image
The delay
We are grateful that the Splinterlands team were able to solve their NCM API and protocol issues and get this up and running prior to the new year. So thanks to whoever at the company was able to make that happen.
---

PeakMonsters and Splinterlands links:
Other Social Media accounts:

---
---