Updates related to New Splinterlands Listing and Price Update Fees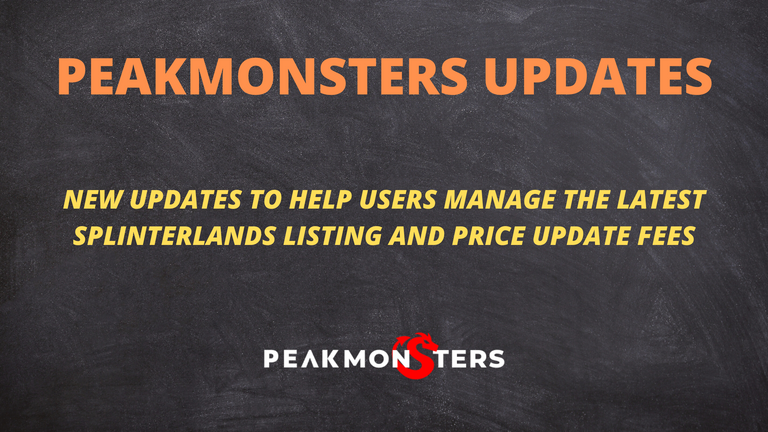 The Splinterlands team has introduced the new market listing fees of 1 DEC or 1 Credit fee for new listings and price updates on Splinterlands card sales and rental markets. The fees generated from these transactions will then be burned.

Read the full release notes here: https://docs.splinterlands.com/platform/release-notes#2023-03-07
With the anticipated update in mind, we have pushed some updates on PeakMonsters to help our users in handling these new fees.
Note: These new updates on PeakMonsters will be effective after the Splinterlands release.

---
Auto Rental Pricing Adjuster (ARPA) update
We added a new field on the Auto Rental Price Config pop-up wherein ARPA users has the option to skip the automatic repricing of their rental listings if the rental price doesn't change by the specified amount.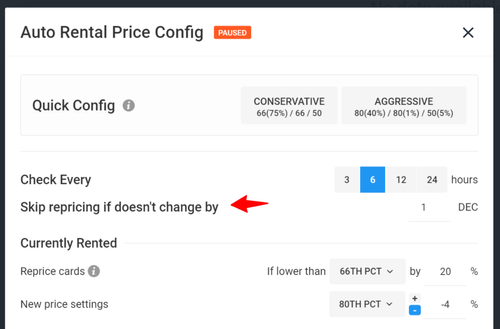 The specified amount has a default value of 1 DEC, but this can be adjusted by the user accordingly.
This update should help users in making sure that the expected rental revenue from the price adjustments are more than the 1 DEC listing fee.
Know more about ARPA here: https://peakd.com/hive-126911/@peak-monsters/new-feature-auto-rental-price-adjuster
Added note on listing and card update pop-ups
Aside from the added field on ARPA, we also included a note on card listing and updates pop-ups. When you list a card for sale or for rent, you can see on the lower-right portion of the pop-up how much the Splinterlands listing fee is for the transaction.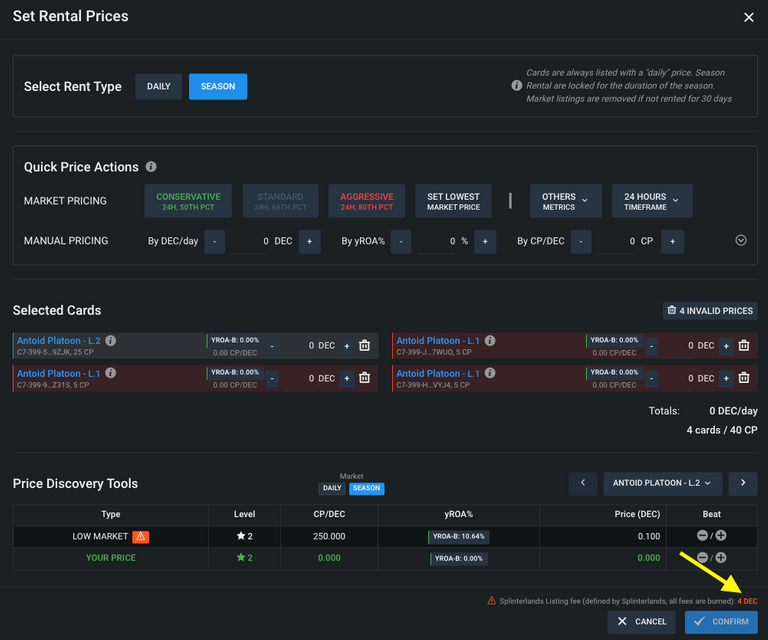 This note is added on all transactions that are covered by these listing fees.
We hope that this post helped in making sure that we get to reach as much users as possible regarding the new update.
As always, feel free to reach out to us if you are encountering issues or if you have suggestions that you want to be added on the PeakMonsters platform.

PeakMonsters and Splinterlands links:
Other Social Media accounts:

---
---