PeakD Projects - Official Job Posting (developers)
PeakD Projects - Looking for developers to join our team
Please share the message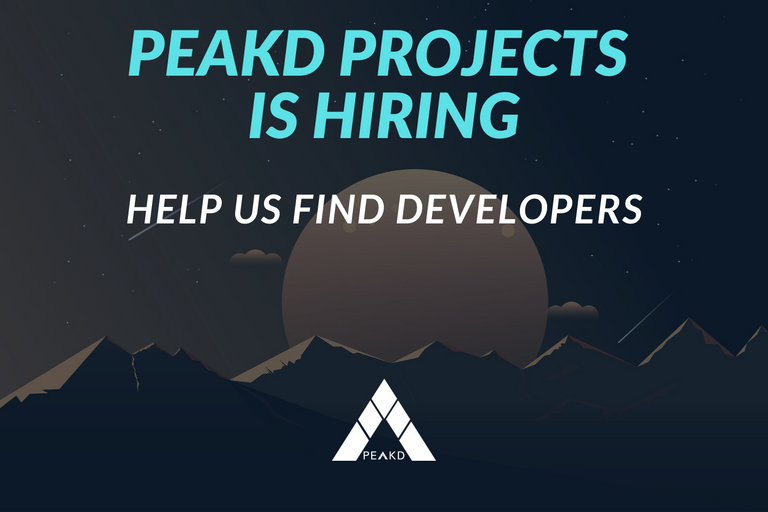 We have already been putting feelers out and talking to many people about this opening but this is the official post and launch of our job search to find one or more developers for PeakD Projects. (This will include PeakD.com, peakmonsters.com and several other blockchain projects planned for integration into PeakD.com)
HOW TO APPLY
Are you a developer? Read this post, send us a CV, and complete a short preliminary assessment on TestGorilla
JOB DESCRIPTION
This listing is for a foundational full time team member of PeakD Projects
There will be other listings in the future for part time or contracted developers so please consider applying and indicating you're interested in future options.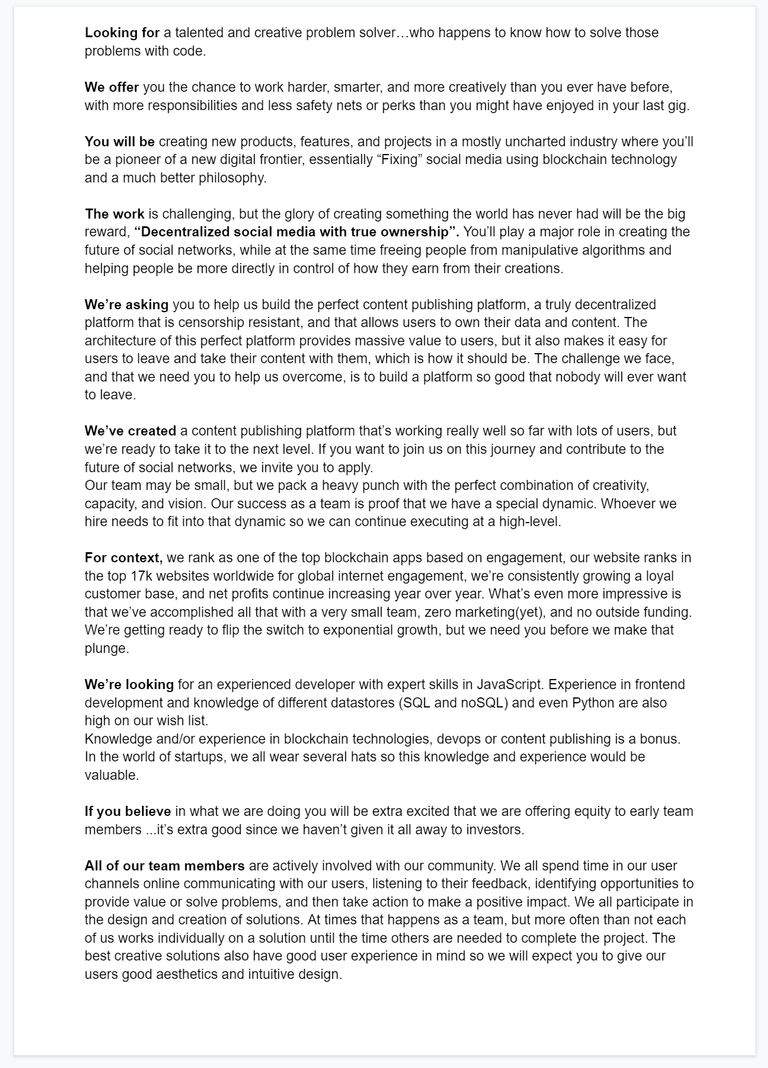 HOW TO HELP
Please share this post to developers and tell them to pass it on to their developer friends.
Most likely the right candidate will come from a friend of a friend.
The Pitch to Friends
The right developer is going to be someone who is passionate about what blockchain and decentralization can do for the world so maybe consider adding something like the following to your pitch.
Please help this awesome and successful blockchain organization find the best possible developers for their team so they can continue on the road to fixing social media and create a place where content, connections, crypto, and communities are all truly owned by the creators themselves.
Or your own version of course
PROMOTING THE POST
Please share with your communities and in other relevant places
We are planning to post this job on multiple job sites. If you have any suggestions for sites to consider, please let us know.
We have already posted the job on LinkedIn and have received over 40 applications so far. Please visit the PeakD company page on LinkedIn to find the job listing but remember TestGorilla assessment is how to officially apply.
ADDITIONAL DETAILS
It will be a remote job and does not require you to be in the U.S.
You will need to have very good English communication skills
The primary position is for a foundational team member and not for a contractor/part time candidate
Wage and other benefits will be defined according to the candidate's expertise.
---
---