Splinterlands Stats based on API
Splinterlands has their own stats about how many people are buying their product but it mostly impacts them let's talk about stats that perhaps impact Splinterlands users.
https://peakmonsters.com/richlist
EVERYONE THAT HAS CARDS
271,104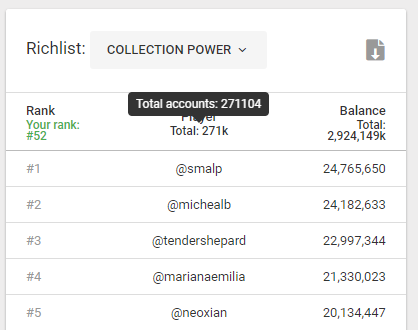 Plenty more play but they may sell their cards or transfer them to an alt account
This includes rented cards
EVERYONE THAT OWNS CARDS OR DEC
(Let's call this the non alt or bot accounts)
167,610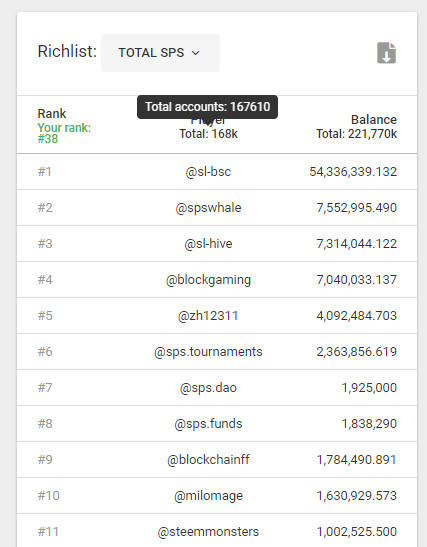 Anyone who has DEC or Cards earns SPS but maybe earn claim and transfer to one main account.
This isn't close to perfect but this is the closest we have to figuring out how many individuals are here.
EVERYONE THAT HAS EVER WON A GAME
568,952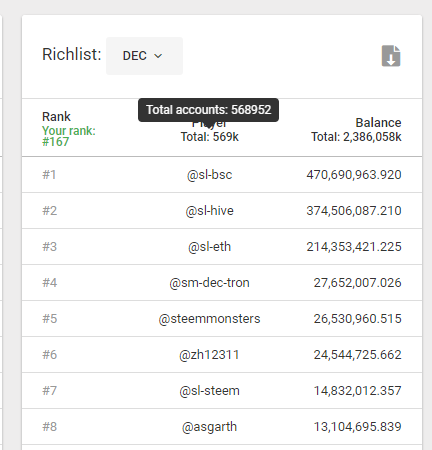 There are some who have to the decimal place moved all their DEC from one account to an alt.
493,517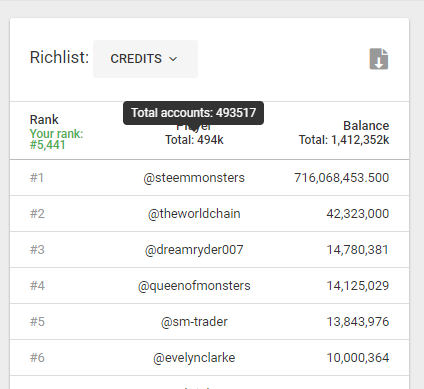 Now days low levels are earning Credits so this has to be there... and you can't transfer credits only spend them
EVERYONE INTERESTED IN ADVANCED ECONOMICS OF SPLINTERLANDS
80,033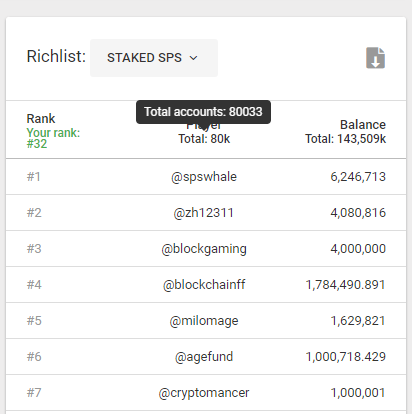 EVERYONE IN COMPETITIVE GUILDS
4,718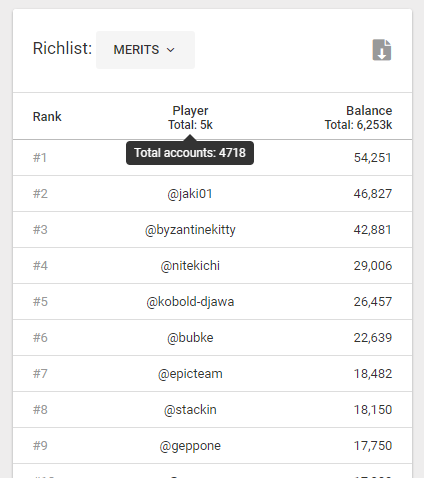 Not all guilds earn merits but it's also almost impossible to spend merits exactly to 0 so merits is a great idication of how many playing in tournaments who are in a competitive guild.
EVERY ACCOUNT PLAYING RECENTLY
434,253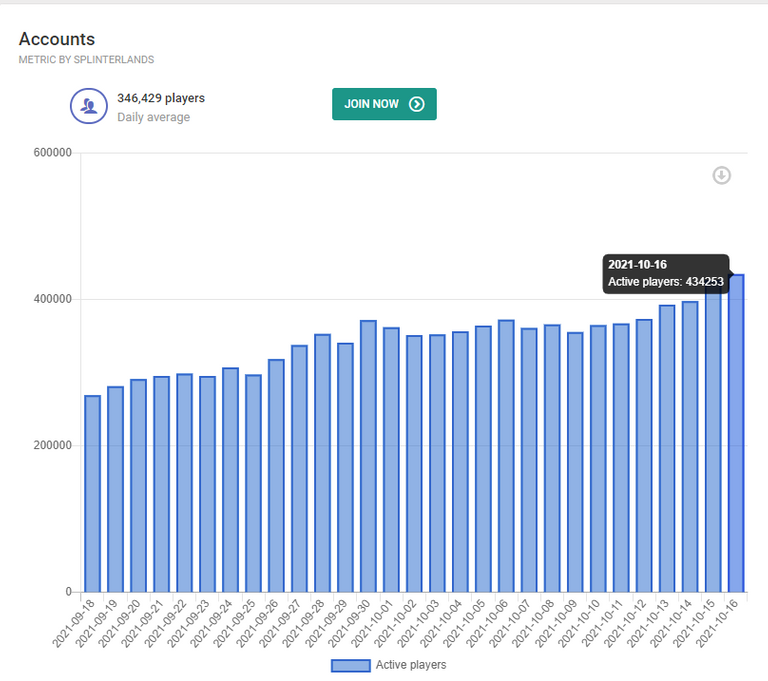 UNIQUE USERS OF PEAKMONSTERS
Over 250k unique devices a month
---
---