We fixed Manual Renting experience ... no more wasted Time or RC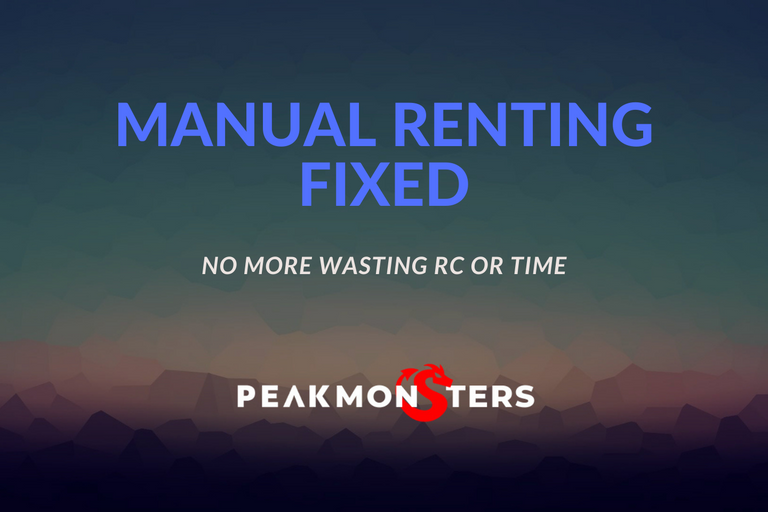 FIXED
We fixed it! You now will never be fooled into thinking a card is available when it's not. We will check several times to make sure it's still available.
You won't waste RC anymore
You won't waste TIME anymore
You won't have false hope anymore
If you are able to pay for it that means it is available
(then it's just a race to click sign your keychain transaction quickly)


You will see an instant popup when you click a card if it's not available... you don't have to wait you will see the popup and then the shopping icon will be greyed out. If it goes RED then it's still available and it's now in the cart.
WATCH IT IN ACTION

CHECKING A COUPLE SIMILARLY PRICED CARDS
We will even save you a bit of time and if we find a card priced within 10% of what was indicated we'll auto add it to your cart for you. You can remove from cart or just be happy for the time saved. Either way.


CHECKING AGAIN
Every time you open the shopping cart with the list of what you want to rent... we'll check those cards again to see if they're STILL available... they'll eventually get rented if you delay and in that case we'll tell you.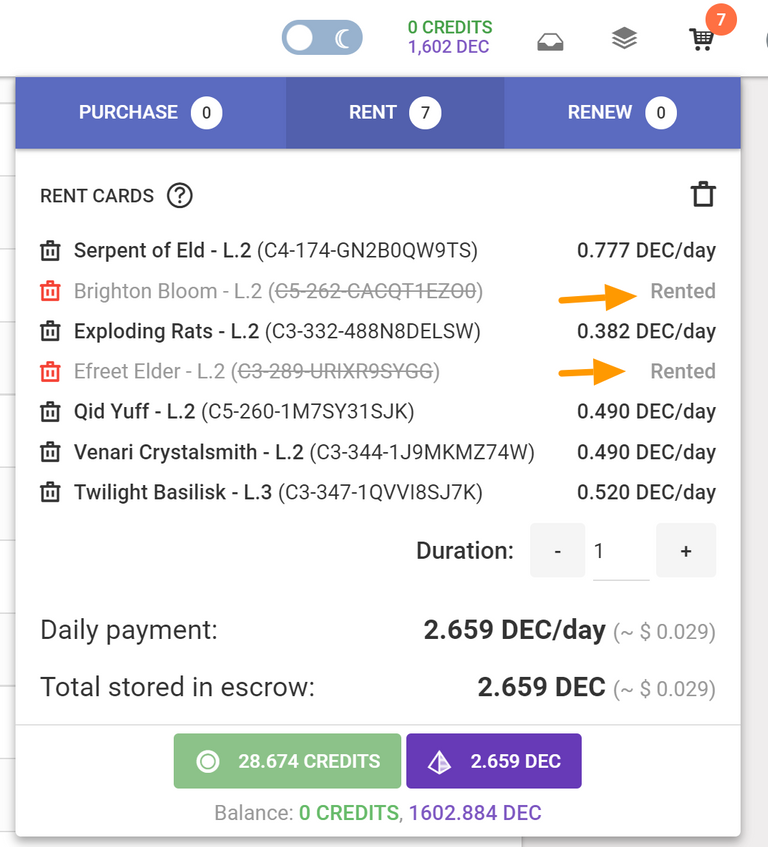 OTHER USER INTERFACE IMPROVEMENTS
If you choose a level then when you open it up you'll only see that level until you expand it. And like indicated previously we'll show you 10 cards at that level until you expand.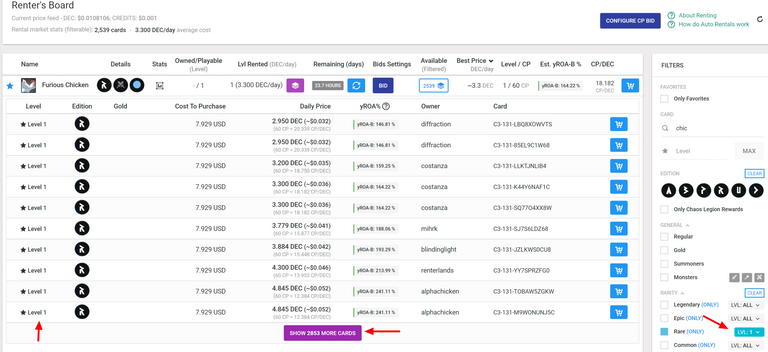 SPLINTERLANDS FIXES
We still get an outdated list from Splinterlands but we instantly check any card your interested in to see if it really really is still available. Therefore if you get as far as creating a transaction to pay you can be sure it's gonna be successful. No more hoping... we fixed it.
---
---