Rising Star, an easy way to earn some extra Hive!
Play2Earn works on Hive
Everybody here on Hive knows Splinterlands, unless they have hidden under a rock for the last 1000 days. And in the meanwhile, more and more people are getting to know Rising Star too. A totally different game, still with NFT cards, but a whole other type of gameplay. I started with the game about a month ago, I purchased 12 packs of cards for 100000 Starbits, which is about 16 Hive of value. I did it, because I wanted to kickstart my gaming experience, and it really works. Just about now, I have reached level 24, and already I have earned back around 50k Starbits, which is half of my investment. Which is incredible.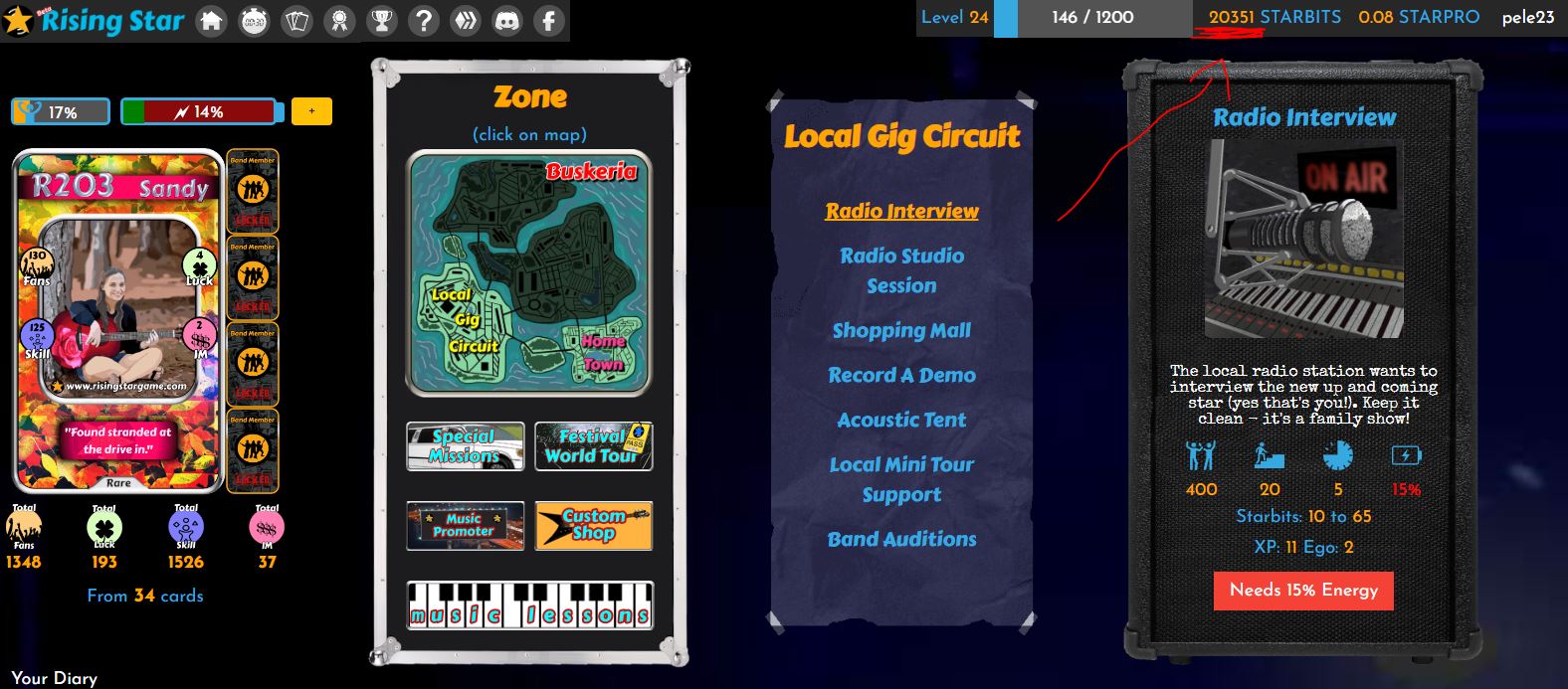 Above you see my current balance of Starbits, the rest is staked at the Record Staking
I will buy another 12 packs of cards once I have saved 100k Starbits, because as of then my earnings will go a lot faster. I will still only have invested 16 Hive into it, but I will be able to take out about that amount every two weeks. Isn't that just awesome? I know very little Play2Earn games that have that kind of earning ladder. The gameplay could be better, but there are a few very interesting things to boost your Starbits income. Like Record Staking, where you can stake tranches of 1000 Starbits to a pool, where you get an income for every record that gets sold. Very interesting, and has brought me some extra income too.
Cash Cow
In my opinion, If you play it a bit smart, this game can really be a cash cow to boost your account here on Hive. I will definitely try to milk it as hard as I can. If it's possible, I would try to get to the point where I earn about 10 Hive extra per week, via the game, just with a one time investment of 16 Hive. Just incredible, but entirely possible.
Sincerely,
Pele23
Posted Using LeoFinance Beta
---
---