Change in waiting

It is a bear market...
Not much to do, it is just a market, and Fiat powers it, faulty breaks they say, so now billions have been recalled.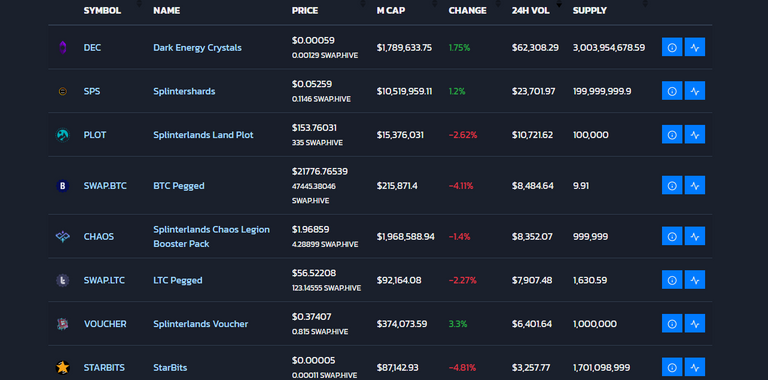 So regardless of the Empire falling, my little hovel is still intact. For all intents and purposes, all numbers are up.
I am doing ok with my 10 chest a day per account minimum on Splinterlands.
I have hit Level 80 on Rising Star and will be doing more earning missions there which means buying more packs etc etc.
Posting more regular than once a week in general is putting me back on track to recover the Hive I spent during the peak.
I play Dcity... ok that one is not so much earning related it just a nice puzzle game.
All in all, we are in a pretty nice ecosystem that let's us ignore a bit of the $ amounts. Now that I have regurgitated the core points of many of my previous "finance", and "hive" posts...
---
Even more
As assets grow, it is always hard to really determine how things are connected. I mention the couple above although there are many more opportunities those are the ones I know pretty well.
They also all have the same mentality in common. That is to keep grinding. Keep improving ever so slightly.
Something else that many projects have in common. I don't know if anyone thinks like me when they are new to something or at least don't hold a firm position in it. That is , it is hard to cash out.
As much as the bigger market swings, these little markets are great for easy pivoting. I always found it hard to sell any of my tokens and when I did I would not always do it to my benefit.
For all intents and purposes now, I circulate between, and this should come kind of natural for most. It did not for me.
Once I realized that I can always just "buy-back" it seemed a bit simpler. Obviously it is not without risk, but that is where knowing the projects come in.
When Starbits drops or DEC or even Hive it is not crash and burn. It is more like turning grannies room into a sauna after the truck went through it.
I think the link between earning from our actions and assets in this ecosystem is one that makes learning to manage your crypto a little bit simpler. It is almost like a game with reset but you restart with a few points less then try to beat your ATH again.
---
---