Splinterlands Social Media Challenge -- Riftwatchers Pack Opening!


Quick Progress Update
Before the opening I just wanted to get in a quick progress update in! I'm on my seventh week of collecting Riftwatchers packs through my workout motivation plan that I talked about in my last post, and so far have accumulated twelve packs at 1 pack per three 20 min workouts in a single week. (If the math seems wrong I also sometimes get 1 chaos pack per 1 workout and exchange the lot on Sundays so no spillover, and some days I don't manage to get a workout in).
I have also been feeling so much better and have picked up my pre-pandemic hobby of ice skating, which I only got to do for about a year and then paused for three! So I'm so excited about taking classes again and getting whatever measly ice skills I had before back!
I'm amazed at how well this small incentive has worked.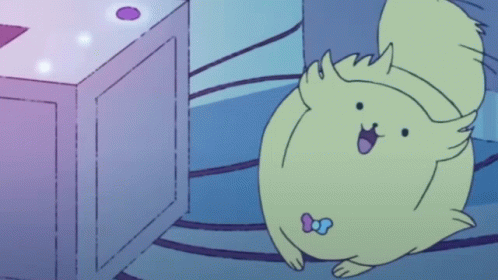 Pack Opening
I did not sneak any peeks at the Riftwatchers cards beforehand so this will be my first look at all of the cards! I opened all twelve at the same time so that only unique cards would show up.

I was super excited to see two monsters with the Reach ability! Corsair in particular reminds me of the Gladius card Marisol, but with reflection shield and will be an amazing addition to my Life lineups. I am also looking forward to seeing how Suidae does in an Obsidian lineup, because even at level one he will do 9 damage every other round and that will be a huge against any monster.

This set of cards has a ton of good stuff. First GF pull of the opening and a Sneaky man with a shield. I feel like Life is getting so many buffs from Riftwatchers!
AN EPIC DRAGON SUMMONER WITH PHASE?! I don't own any Dragon summoners right now and I'm hoping I pull a few more Sthispa (and also maybe one day learn how to pronounce their name?). That is something I didn't even know I could wish for.
Technomancer is out of control! As a neutral rare card with a magic blast I am so ready to level this Scavo up. I think this might be my favorite new card so far.
I'm also loving all the high-health ranged damage here. Sea Stalker flinging tridents from an undisclosed location is going to be an awesome add to the water Splinter, and I am always looking for more snipers--love a good double snipe!

I'm starting to realize here that I am going to have the Stun ability for every Splinter so I will need to learn to lean into that for the Knockout ruleset, especially because I have been basically ignoring it playing in Silver!
Ilthain is amazing! And the great thing about these new Epic summoners for me is that I only need level 2's to play in Silver and level 1 actually works great for my bronze league Guild brawls.

So many stunners! Also I have never had a card with Headwinds before, so I'm excited to try that ability out. And I love opportunity so I'm ready to try out the Dragon Whelp Herder to pair with Daria will be a good 3 mana card to have.

Another GF this time an Epic, the Cabalist is going to be great with Wendigo, and just a generally nice card to have for Death. I will have to figure out how Cripple works, and I'm off to a good start for getting this card to level 2! I also rounded out the splinter stunners with the Technowizologist, and adding steadily to my ranged water attackers.

Wrap-up
Three new Epic Summoners, two gold foils and just a ton of new abilities to try out I'm really happy with my decision not to investigate beforehand. Overall, I gained 1,645 CP on my total power, and I'm on the path to independence (no rentals) in Silver so that definitely helps. The total pack value from PeakMonsters was $42.19 which is about $3.52 a pack. Hopefully statistics is on my side soon and I'll pull a Legendary RW card in one of my 38 remaining packs and make up the difference. But also, the Legendary RW cards are incredible. The excitement of opening them all at the same time was a bit overwhelming, but I am looking forward to figuring out how to play these amazing new cards and abilities.
Apologies for the absurd number of exclamation marks, I hope you're having a good time with the new Riftwatchers cards & a sincere thanks for reading!
---
---