Hot off the Press: NEW Legendary Summoner Details!

Greetings Splinterlands! Fresh on the heels of what was the most exciting @splinterlands town hall in quite some time, we've got some pretty exciting new stuff to begin speculation on.

Legendary Summoners
We've all seen 'em. We all want 'em. Now let's apply some early, potentially pipe-dreamy, speculation towards their abilities.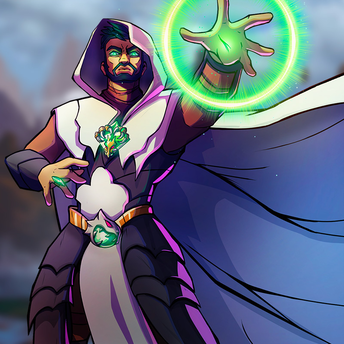 Grandmaster Rathe
The first of the legendary summoners that will be released via our next airdrop (a mere 525k packs from now), the Life summoner, Grandmaster Rathe, has been in our sights longest.
Immunity seems to be the biggest whisper amongst the Splinterlands' faithful, so for the sake of argument, let's take our hypothesis elsewhere (though not entirely - see final line for where immunity remains in play).
Outside of my beloved Pelacor Conjurer, team Life is quite susceptible to the magic play, so I'd love to see the Grandmaster's skills in the way of phase. Seeing that phase is worthless without much in the way of a speed differential, and given that Life not known for their quickness, I'd expect that the phase ability comes paired with a healthy speed boost.
A few of the CL cards, namely Adelade Brightwing and Soul Fiend both earn their swiftness stripes at the highest level - perhaps a phase summoner will be in the company's best interest, as well, in encouraging folks to go for diamond/champ where these cards, with their speed buffs, become playable.
Final line: GM Rathe - 8 mana; +2 speed; Phase; Immunity to tank position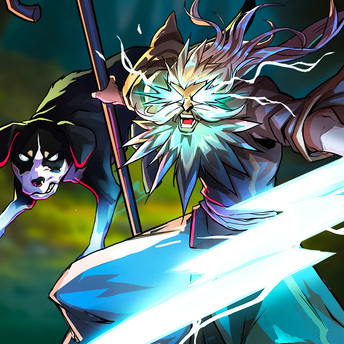 Immortalis
Slated to be released once we break through the 12 million pack mark, the Earth summoner, along with his magical mutt companion, will be entering the arena.
Our next summoner bears both a staff and a wicked blade (not to mention we've got two characters gracing the cover of the card), so I am gonna wager that we'll be getting two attacks for the price of one via a double strike ability being bestowed upon the tank position.
Now, I realize this won't do much for everyone's favorite double striking beast in Grund, so Immortalis' next trick will benefit the likes of him. Known the world over as man's best friend, dogs are loved for their loyalty. Also known to always have their master's back, even despite the odds, so it is with this in mind that I am calling for a retaliate boost to the tank position card, as well.
The third summoner ability I believe that Immortalis will bring to the table for those who choose to summon him is rust (or shatter). This would find him granting an ability that plays nicely with the likes of double strike and retaliate and is not too OP in the current Earth magic meta.
Final line: Immortalis - 8 mana; Double strike + Retaliate to tank position; Rust/Shatter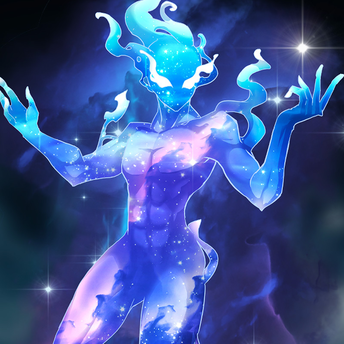 Astral Entity
Finally, the summoner I am personally looking most forward to, our Death summoner. Set to come just after Immortalis, he'll become available in the Spinterlands world beyond the sale of our 13 millionth pack.
Sticking with the traditional conventions of Death summoners in debuffing & nerfing opponents, and playing against the current speed meta, I am of the belief that Astral's first ability will be to slow the opponent. He looks, and is named appropriately, of the type of otherworldly being that doesn't concern itself with time, so why not put a stop to it for those bold enough to face it?
Now, I realize that abilities don't often repeat themselves between successive summoners, though it has happened in the past, so I am gonna go out on a limb here and project that AE will carry over one of Thadius' abilities and bring a magic nerf with him. After all, he doesn't look like one that would be much bothered by a little magic flung around in the arena.
Finally, Death has long been starved for a healer of some sort - outside of Theorosa Nighshade and Cursed Windeku - healing is a non-existent ability in the dark world of Death. AE is looking to change that. He'll be bringing a triage in his arsenal to sustain his deathly warriors.
Final line: Astral Entity - 8 mana; -2 speed; -1 magic; Triage

What do you think about these early projections? Which summoner are you looking most forward to getting onto your squad?
We'd love to hear your thoughts on what any of the legendary summoners' kits will look like - drop us your thoughts in the comments!

As always, keep an eye out for our giveaways, tournaments, and more!
Join us for fun and games, contests and prizes in our Discord: HERE
Follow us on Twitter: HERE
---
---