Phoenix Paladins are recruiting!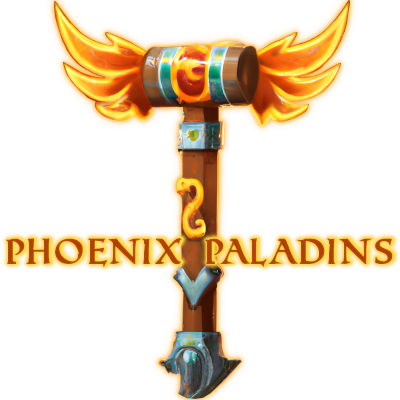 Phoenix Paladins
Looking for more members to join a fun and friendly guild!
Casual guild but serious about Brawling (assigned fray guaranteed).
Usually 1st-3rd place in Tier 2. 100% Entered / 100% Filled.
Near future goal is Tier 3!
Looking for accounts to play:
Silver League
Gold League
Gold Foil
Mains and Alts welcome!
No guild contributions (only 125 DEC / Season Phoenix Arcade community fees)
No other requirements except to Brawl and communicate on Discord.
Phoenix Arcade Discord has a community, resources, giveaways, and more.
Interested? Submit a join request on the guild page:
Our discord: HERE

---
---