Guild vs Guild Showdown Qualifiers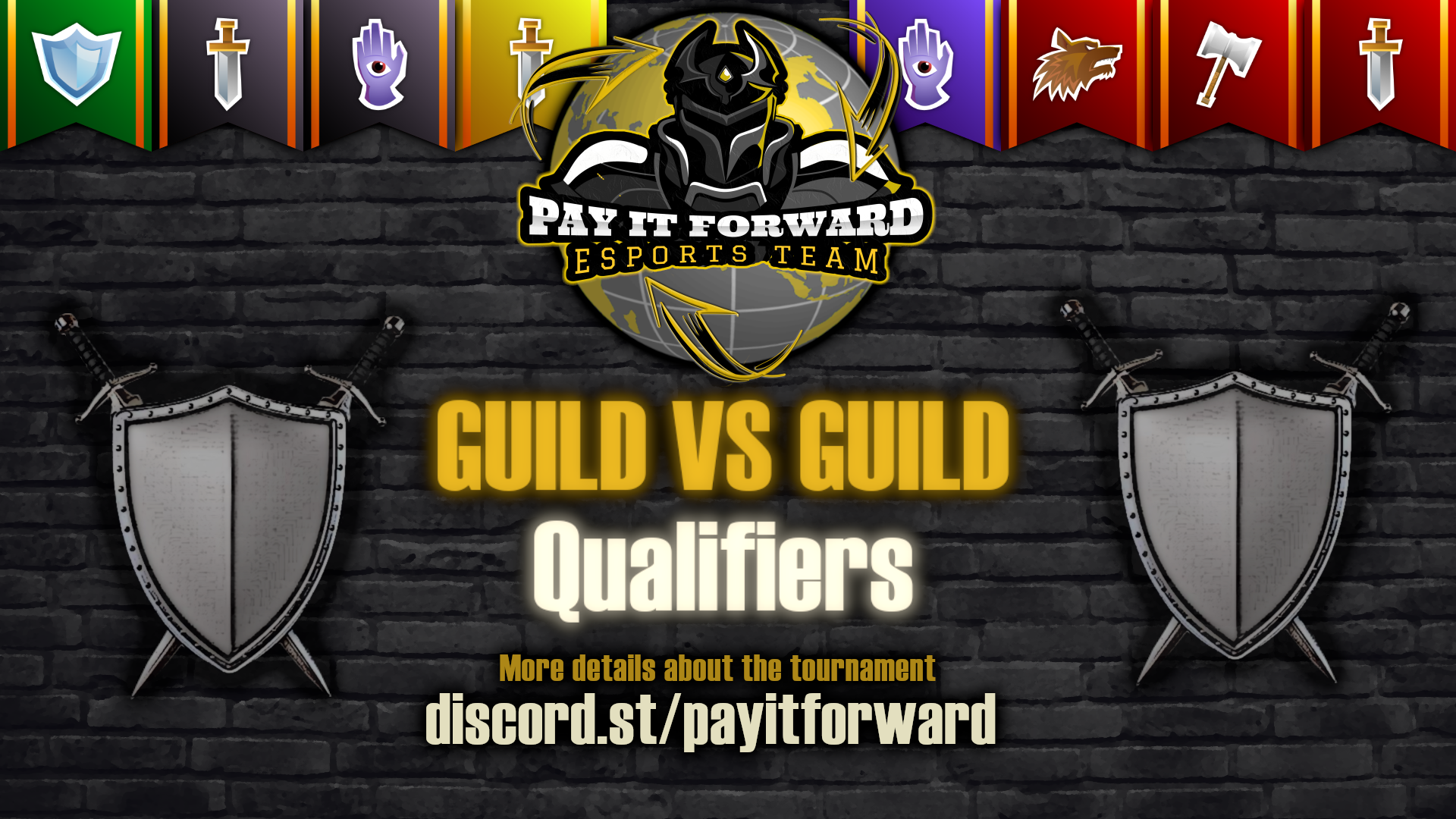 Hey everyone!
The Guild vs Guild Showdown Qualifiers starts in 2 days.
Why should you join the gvg showdown qualifiers?
This is a unique chance for you to represent yourself and your guild.
Learn from more experienced players.
Get a chance to participate in the main event GvG Showdown (more than 3000$ in prizes)
More about the prizes here:
https://www.splintertalk.io/@pifes/pay-it-forward-ultimate-guild-vs-guild-showdown-prizes
How to join the GvG Showdown Qualifiers?
Join https://discord.st/payitforward
look for guilds-showdown get in that room and type: !register
You should receive the link and password for the event.
If we fail to achieve 32 unique guilds. There will be a round 2 of the Qualifiers, and each qualifier will include TOP 16 guilds who are going to be advancing.
Good luck to all the participants!


---
---