Pay it Forward Championship LIVE!
Hello everyone!
Pay it Forward eSports has now something called PUFC where Oldman streams a LIVE tournament on YouTube.
Think of this as what you see in the UFC (Ultimate Fighting Championship).
If you win a live tournament you will have a title of a tournament winner.
If you win 3+ tournaments in a row, you will get the championship holder title, and that title comes with SWEET benefits!
On PUFC's First tournament, The-Necromancer has claimed his first tournament win stealing it from our Current Championship holder Learnersmind, Utry2Hard coming in 3rd for this one.
The Necromancer won a level five Gargoya Lion and a Fungus Fiend.
Learnersmind won a Torment Fiend.
Utry2Hard won a Corpse Fiend.!
On the second tournament, Learnersmind redeemed himself and came in HOT, winning all his games upto the finals to take on Viru5 in a Best of 5, Viru5 fell short this time and Learnersmind was prepared to claim the title!
Learnersmind Finished 1st and won 1000 DEC + Chaos Legion Pack!
Viru5 won 500DEC.
3rd & 4th place (LOTNIK & Shirlsprint) both won 250 DEC each.
For the 3rd PUFC Tournament, things got a little interesting, getting knocked out from Learnersmind on our first tournament, came in Utry2Hard prepared and putting in lots of practice. He wanted to compete, not only that be he wanted revenge!
Finishing 1st with an amazing show, Utry2Hard took this tournament home and not only that but he also got 1000 DEC + A level 3 Uraeus!
2nd place was Mark297 taking home 500 DEC + Uraeus.
3rd place was Chapmaister taking home 250 DEC + Uraeus.
Now it was time for a clash, the total revenge! Utry2Hard called and challenged Learnersmind, his nemesis for a shot at the PUFC CHAMPION TITLE FIGHT.
They both faught bravely, lots of blood was spilled in the arena. Learnersmind finished him with a K.O to take home the PUFC CHAMPIONSHIP TITLE and banking a Dr.Blight as a Prize!
We now have a PUFC CHAMPIONSHIP BELT HOLDER. And it was none other than Learnersmind.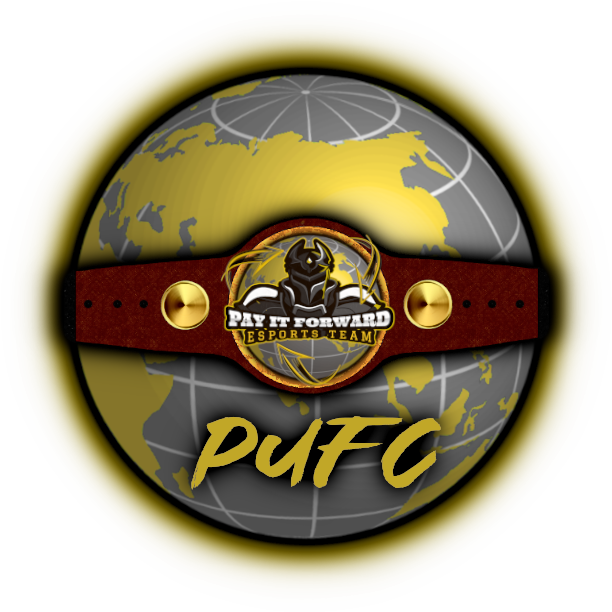 PUFC 4th tournament came in, and we had a whole new group of competitors in the arena's.
Finishing 1st was Tourack winning an awesome Twilight Basilisk!
And sure enough, he wanted blood. He challenged our PUFC CHAMPIONSHIP BELT HOLDER, Learnersmind For a bloody battle, He wanted a chance of stealing that sweet belt away from learnersmind. However, it was a tough ask, learnersmind was prepared and ready to defend his BELT. Taking home the belt and a Sweet Adelade Brightwing to enjoy his night with!
Soon enough, a few nights later, the 5th PUFC LIVE TOURNAMENT was underway, this time we saw new faces, new participants that wanted to fight for glory!
Coming in hot was Albee taking home the first place prize of Grum Flameblade.
Luinicisa taking 2nd place and a sweet Adelade Brightwing as a Prize.
Albee was not going home without challenging our PUFC CHAMPION for the sweet title and 100$ worth of prizes! So he summoned Learnersmind and taunted him. Learnersmind said, ask and you shall recieve, he accepted the challenge!
It was an amazing Best of 5, Both fighters faught bravely, with no fear, only looking at one thing, that SHINY BELT and those sweet 100$ Worth of Cards!
Learnersmind had none of it, he wanted to show everyone that he is the HOLDING CHAMPION, and that title belongs to him and that the belt should stay in PAY IT FORWARD's Headquarters!
He took Albee out in a huge K.O. 3-1 For Learnersmind in a Best of five!
Keeping the title, the belt and banking 100$ Worth of cards of his choice. (A Bunch of Adeladees and Queen Mycelia's)
You don't want to miss those LIVE PUFC Tournaments! Lots of fun and an amazing way to compete, show your skill and win amazing prizes! These tournaments are announced at the Pay it Forward Discord Here: https://discord.gg/payitforward
Now Learnersmind has defending three title fights and has a 500$ Bounty on his head. In order to be able to challenge him you would need to win 2+ PUFC CHAMPIONSHIPS. Can you take down the champion?
Lets see you in the arena SOON!
---
---