[SPA-ENG] Haunted Spider | Splinterlands Art Contest Week 190!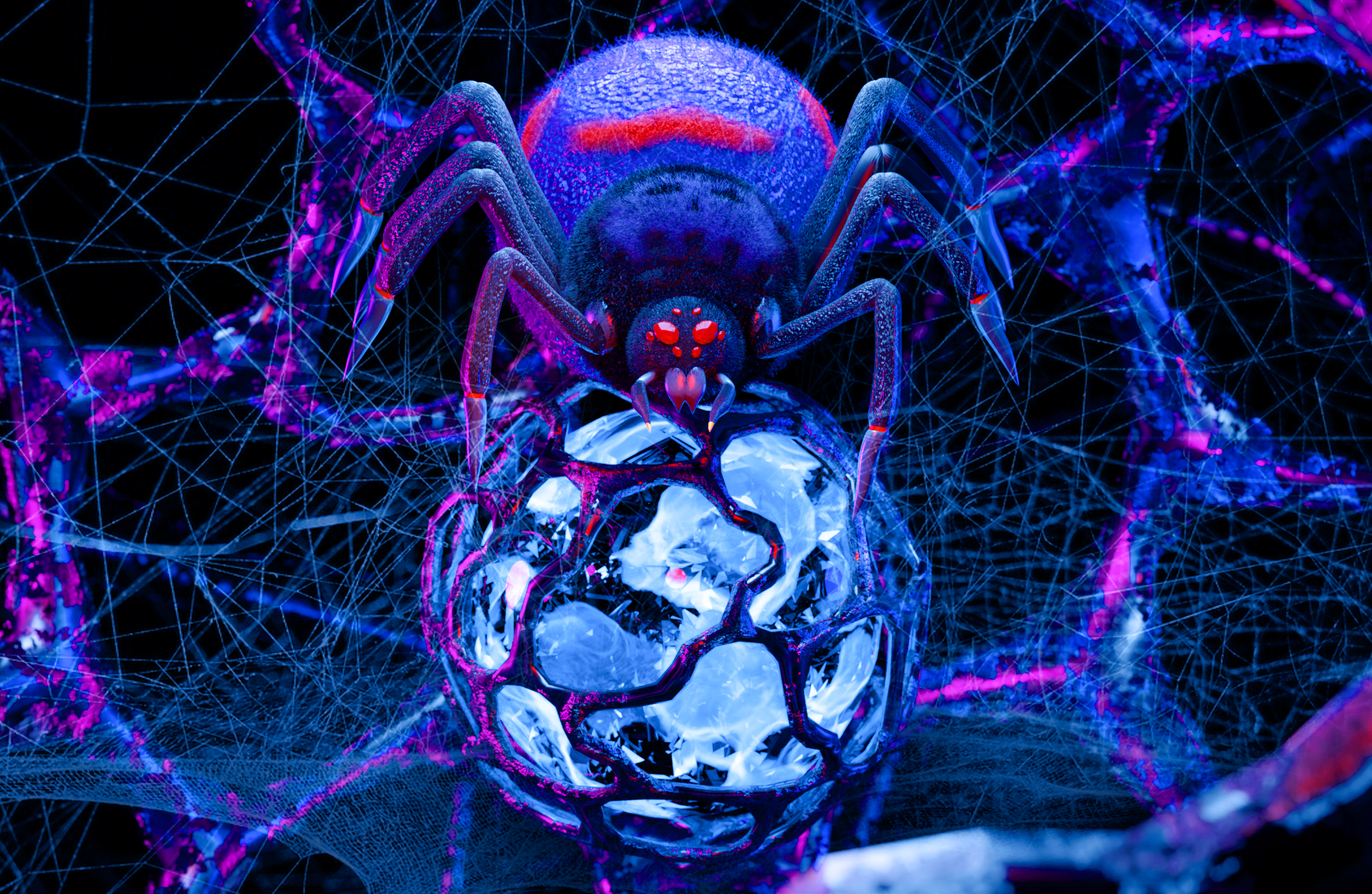 Hola Hivers, Tenia tiempo sin participar en la competencia semanal de splinterlands, por falta de tiempo no podía hacer un buen modelado, pero esta semana quise dedicarle un tiempo para hacer algo con lo que me sintiera satisfecha. Para esta semana quise modelar el Haunted Spider, es una cara común pero poderosa, es algo viejita en edición pero no la hace menos importante.
Haunted Spider es una carta de la unidad de muerte y posee 2 de vida, debido a que su mana es de 3 es una carta muy utilizada en las batallas que requiere bajo mana, su agilidad es de 1 lo que lo hace un poco lento y es impactado con facilidad pero al tener un ataque de rango de 2 lo hace una carta atractiva para estrategias de ataque a distancia.
LORE :
La segunda forma de un Eterno Oscuro está determinada por el estado del alma. Algunas de las almas más retorcidas toman forma de insecto, y la Araña Encantada es la favorita. El veneno del proyectil y el enorme tórax blindado hacen de Haunted Spider un enemigo formidable (e intimidante) en cualquier batalla.
Hello Hivers
, I had time without participating in the weekly splinterlands competition, due to lack of time I couldn't do a good modeling, but this week I wanted to dedicate some time to do something that I felt satisfied with. For this week I wanted to model the Haunted Spider, it's a common but powerful face, it's a bit old in editing but it doesn't make it less important.
Haunted Spider is a death unit card and has 2 life, because its mana is 3 it is a card widely used in battles that requires low mana, its agility is 1 which makes it a bit slow and it is easily hit but having an attack range of 2 makes it an attractive card for ranged strategies.
LORE :
The second form of a Dark Eternal is determined by the state of the soul. Some of the more twisted souls take insect form, and the Haunted Spider is the favorite. The projectile venom and massive, armored thorax make the Haunted Spider a formidable (and intimidating) enemy in any battle.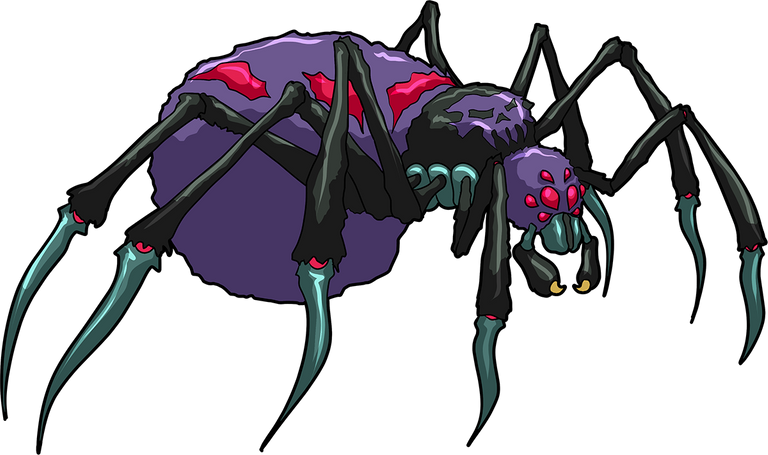 FUENTE

MODLING PROCESS
Comience mi modelado a partir de una uv sphere para el cuerpo y la cabeza de la araña.
I start my modeling from a uv sphere for the body and head of the spider.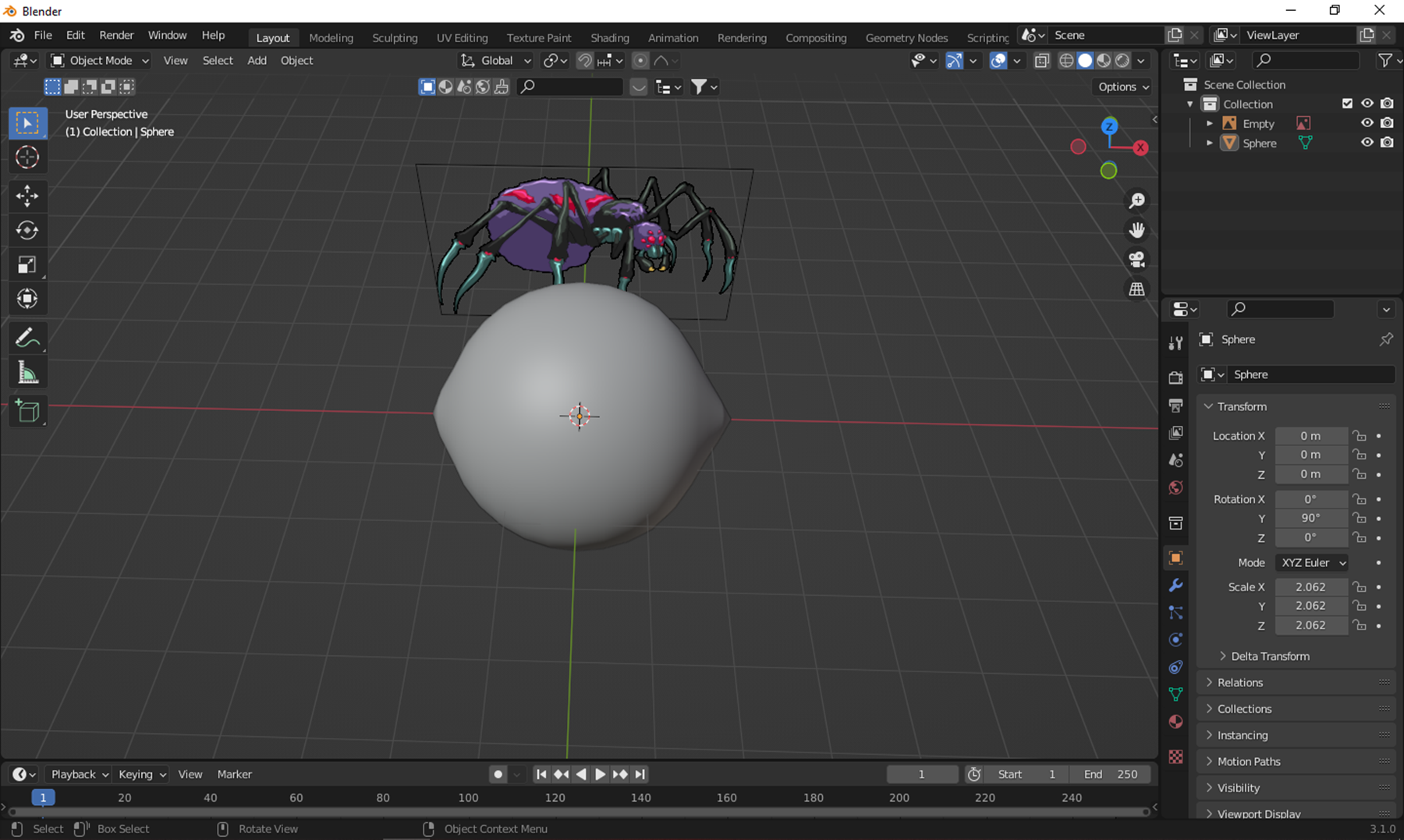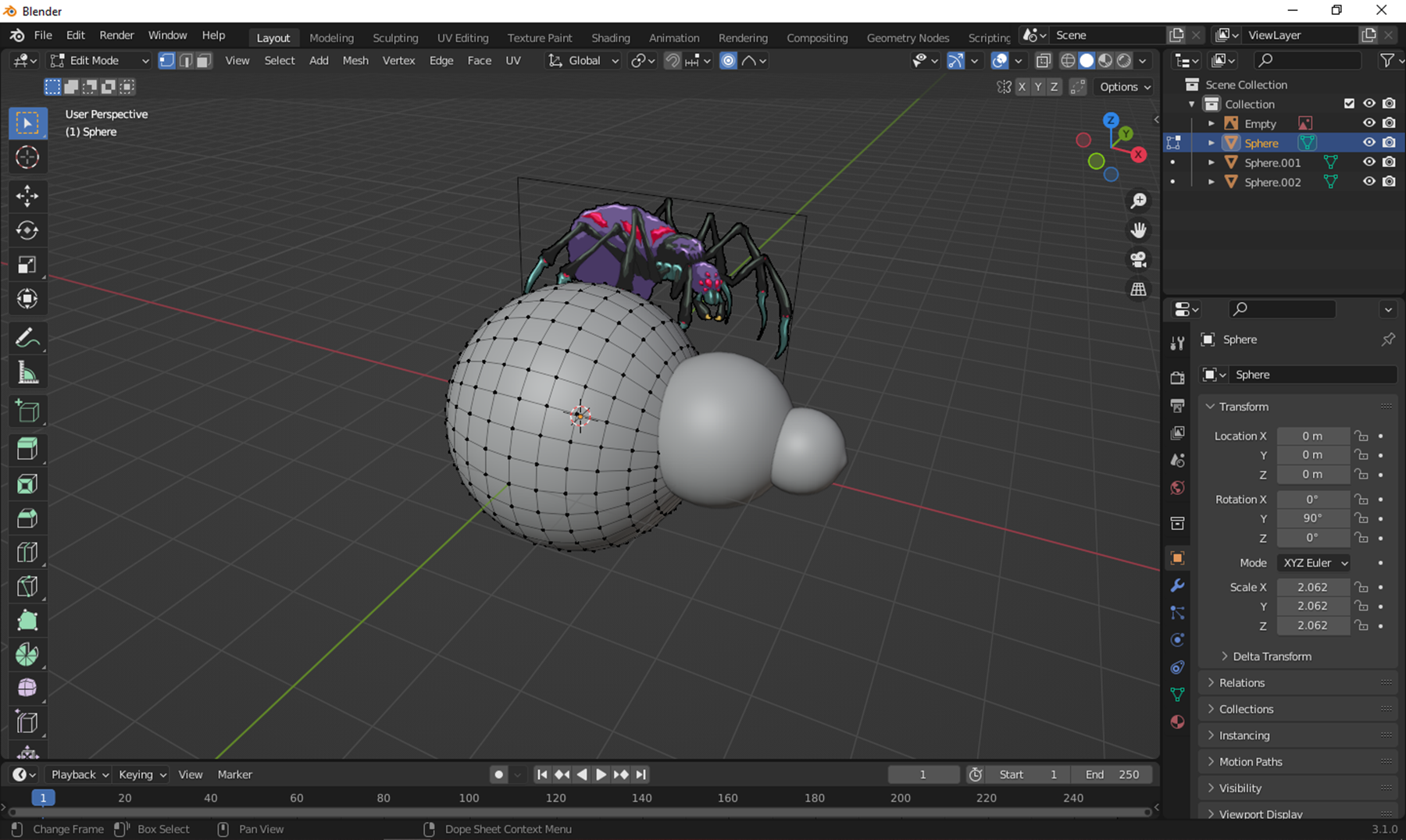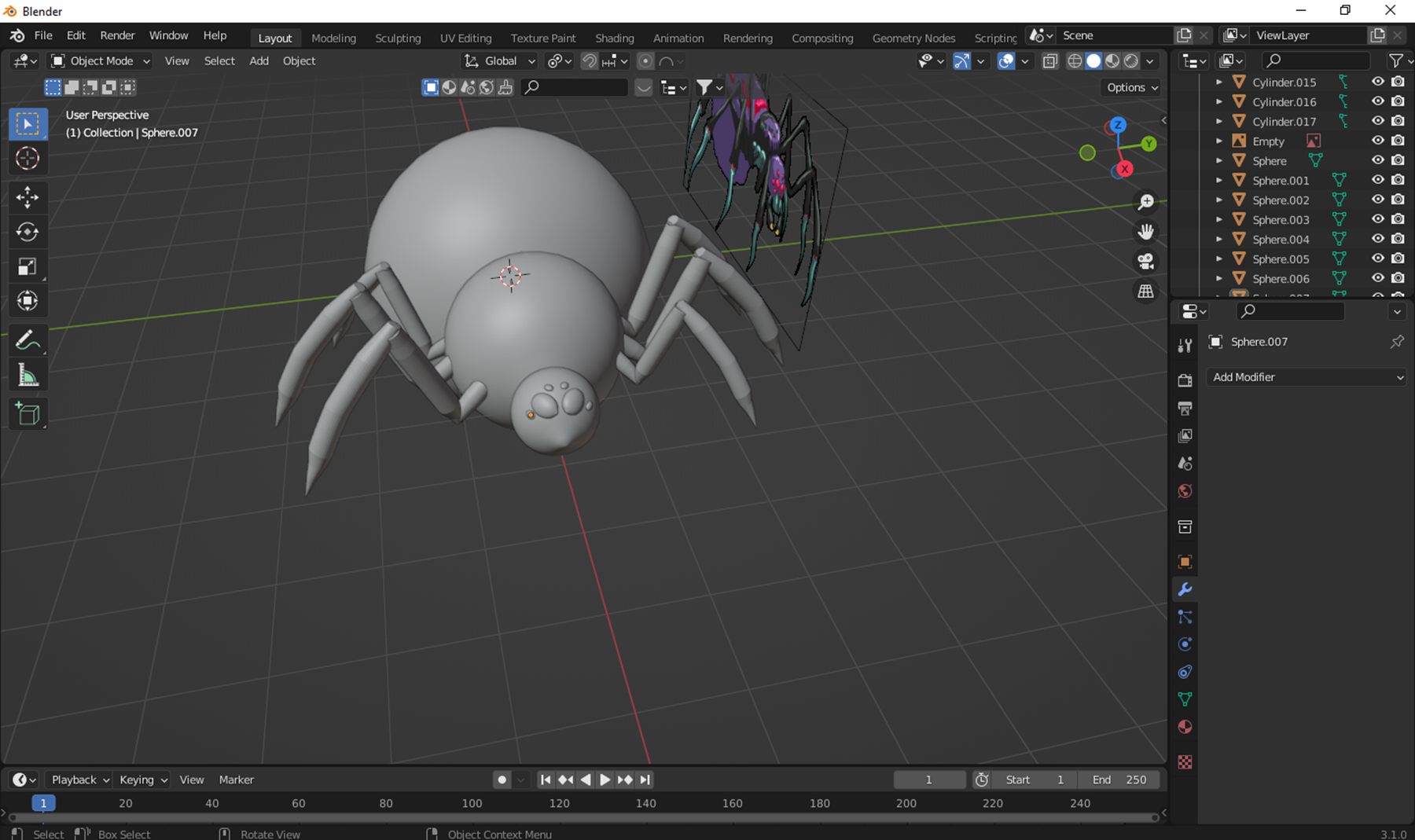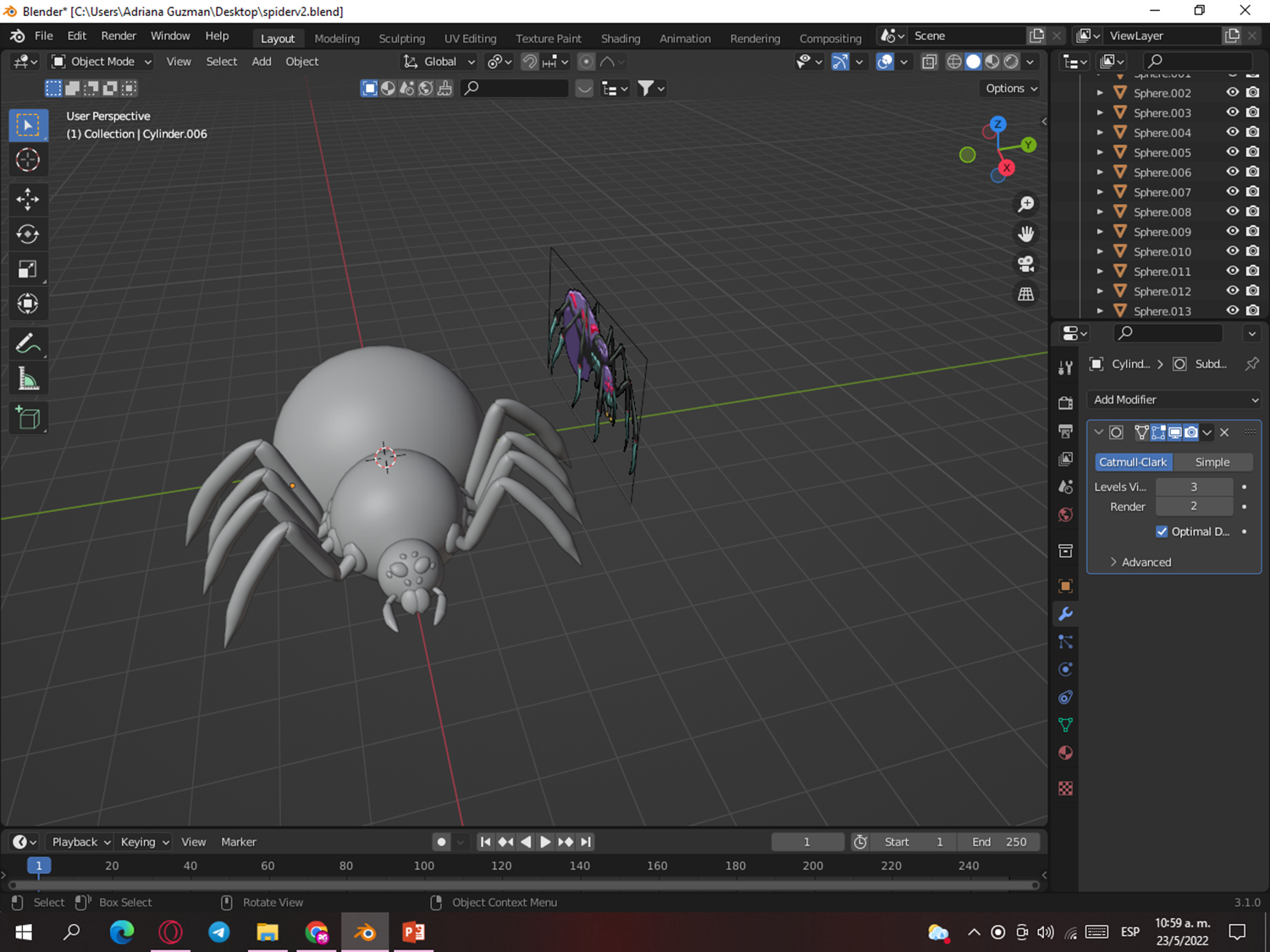 2 . Lo siguiente que realice fue la creación del pelo y el material de la araña.
2 . The next thing I did was create the hair and material for the spider.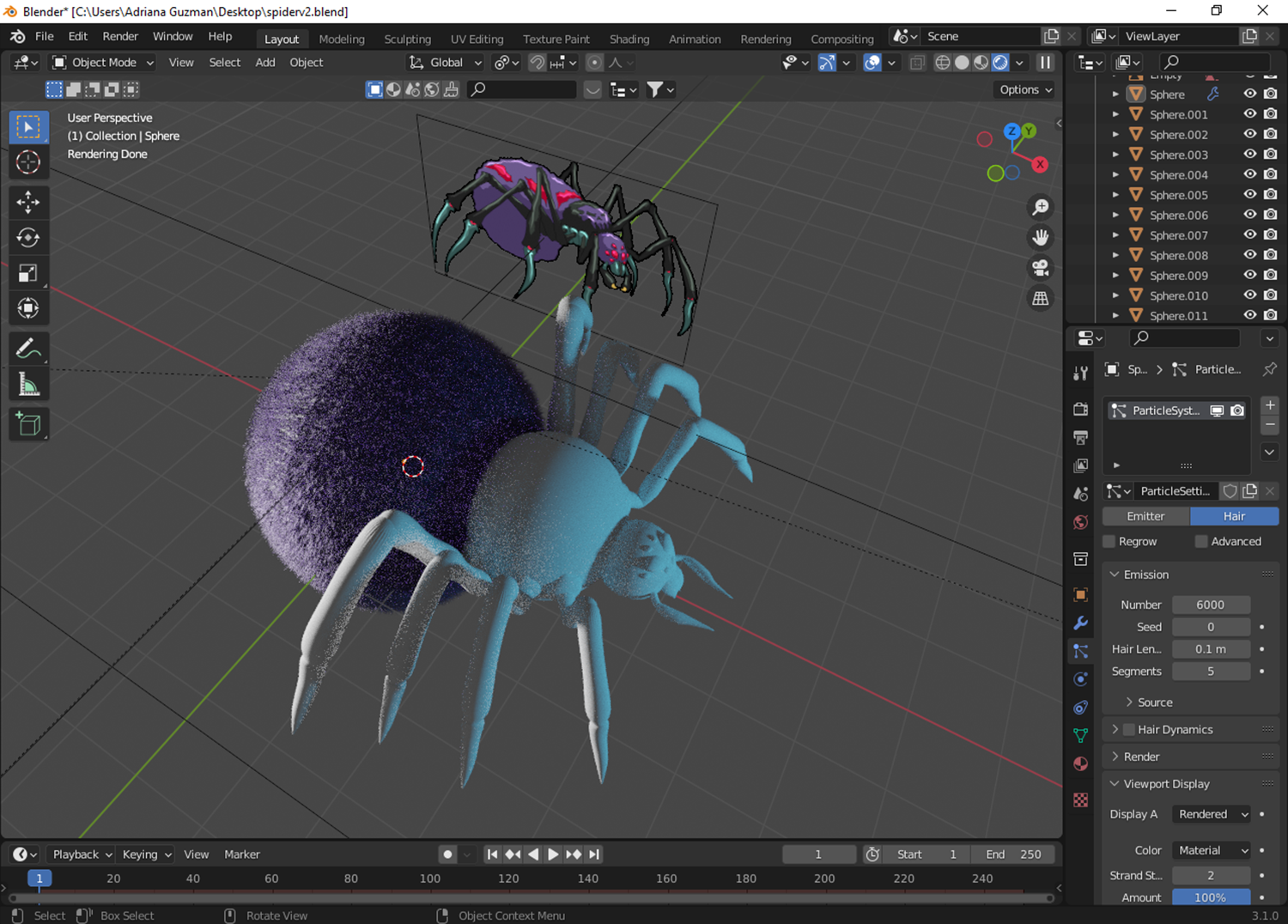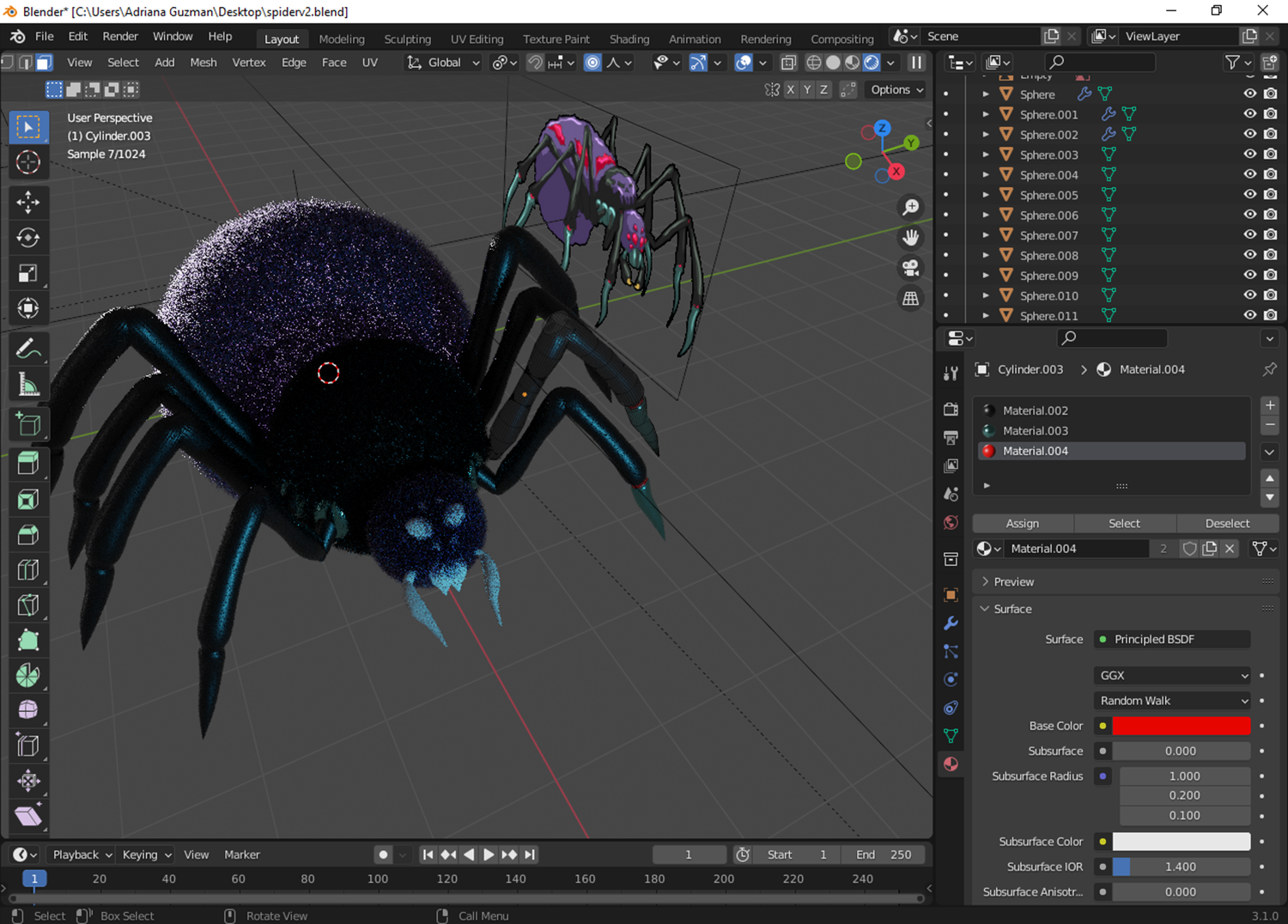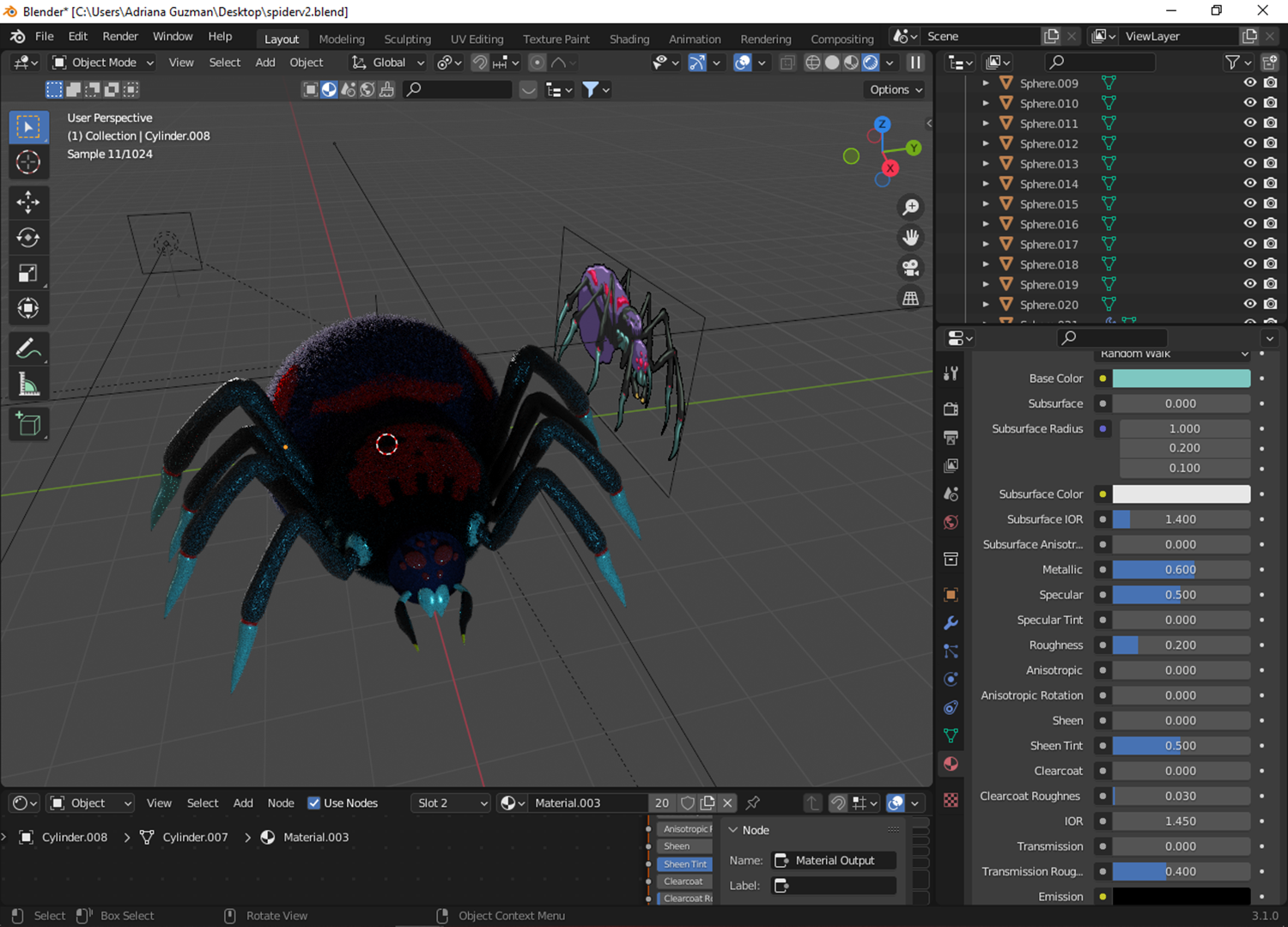 3 . Para el ambiente donde estaría ubicada mi araña los cree a partir de una uv sphere a la cual le agregue unos modificadores y el modificador array para repetir la figura original.
3 . For the environment where my spider would be located, I created them from a uv sphere to which I added some modifiers and the array modifier to repeat the original figure.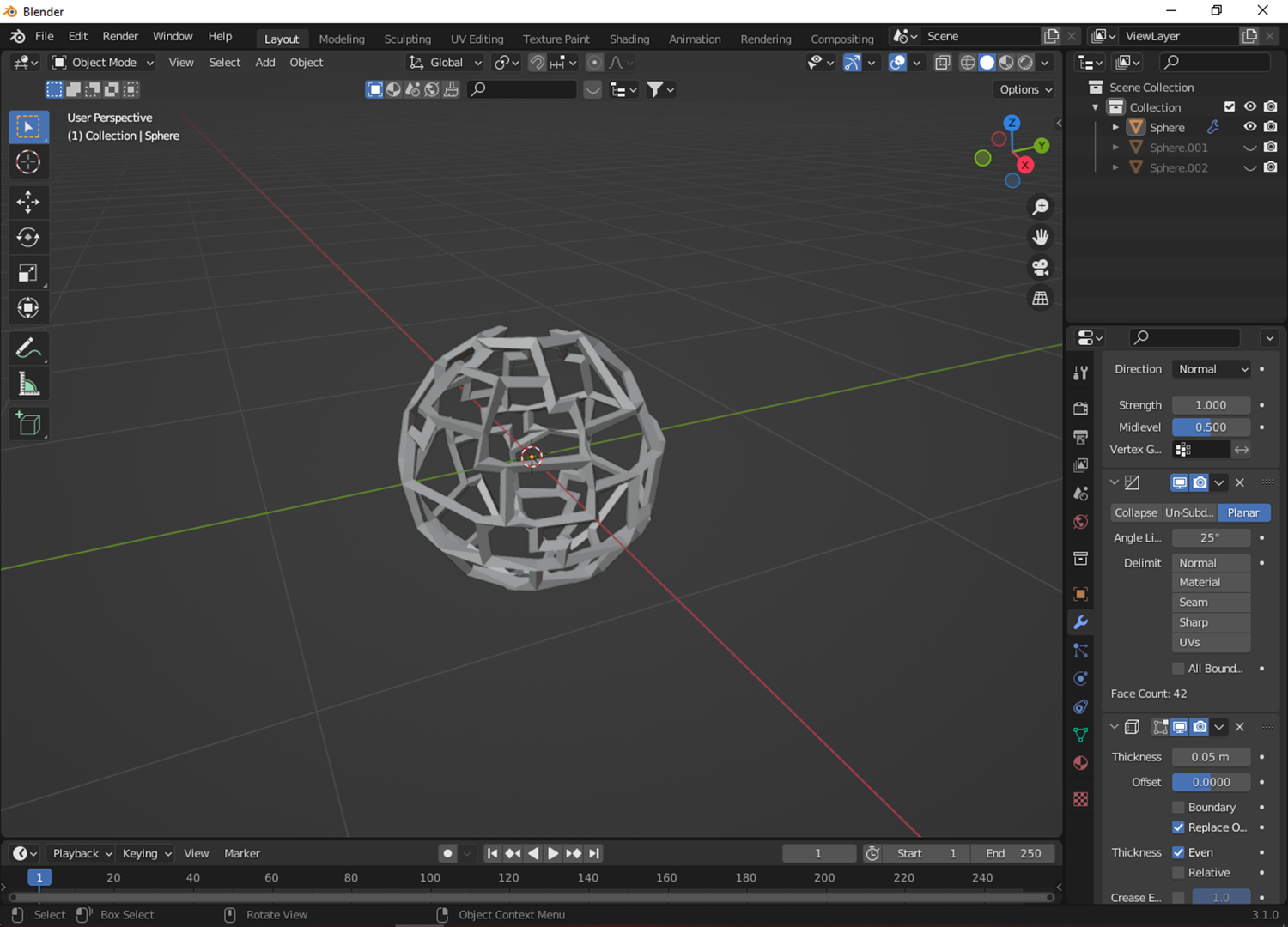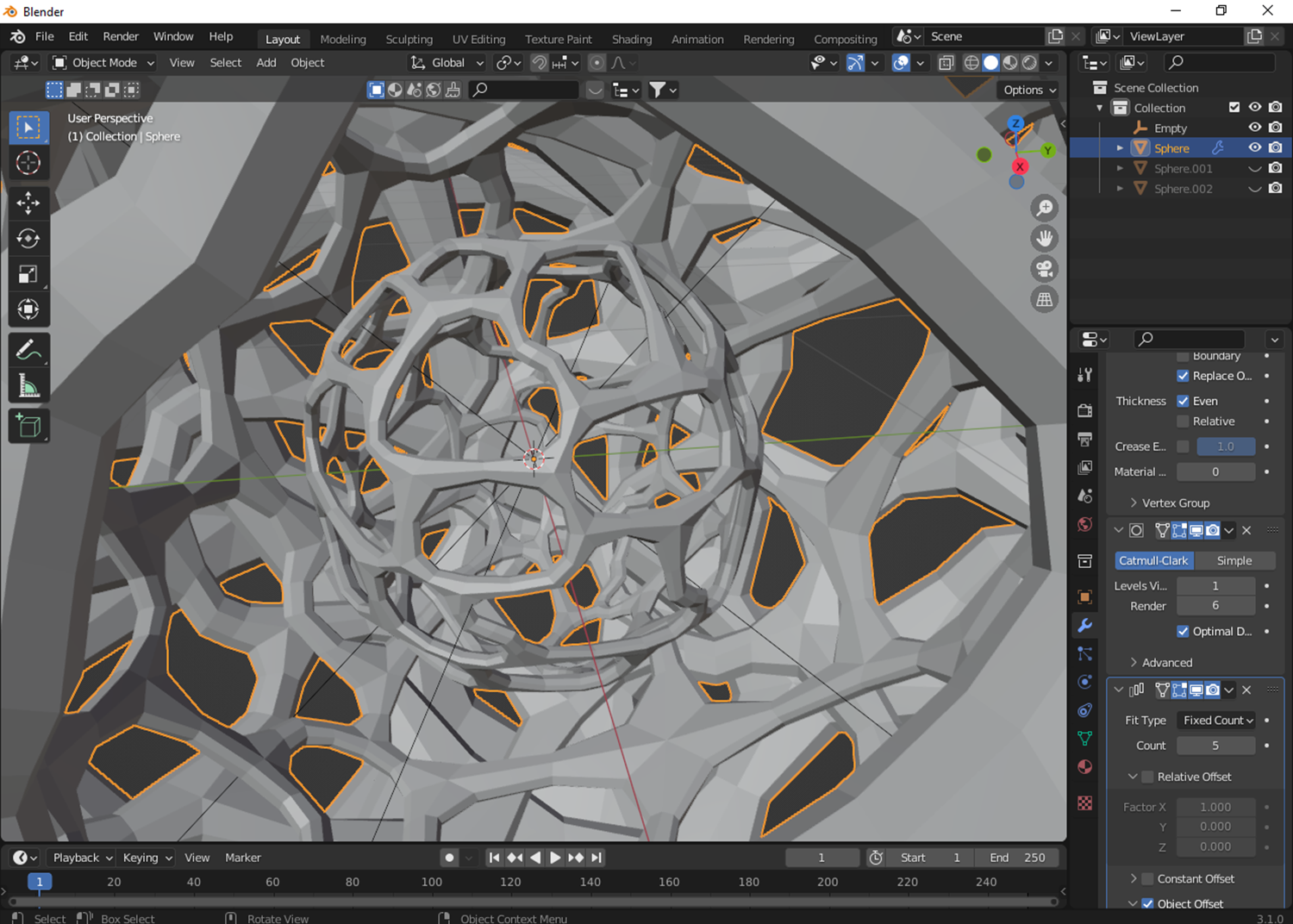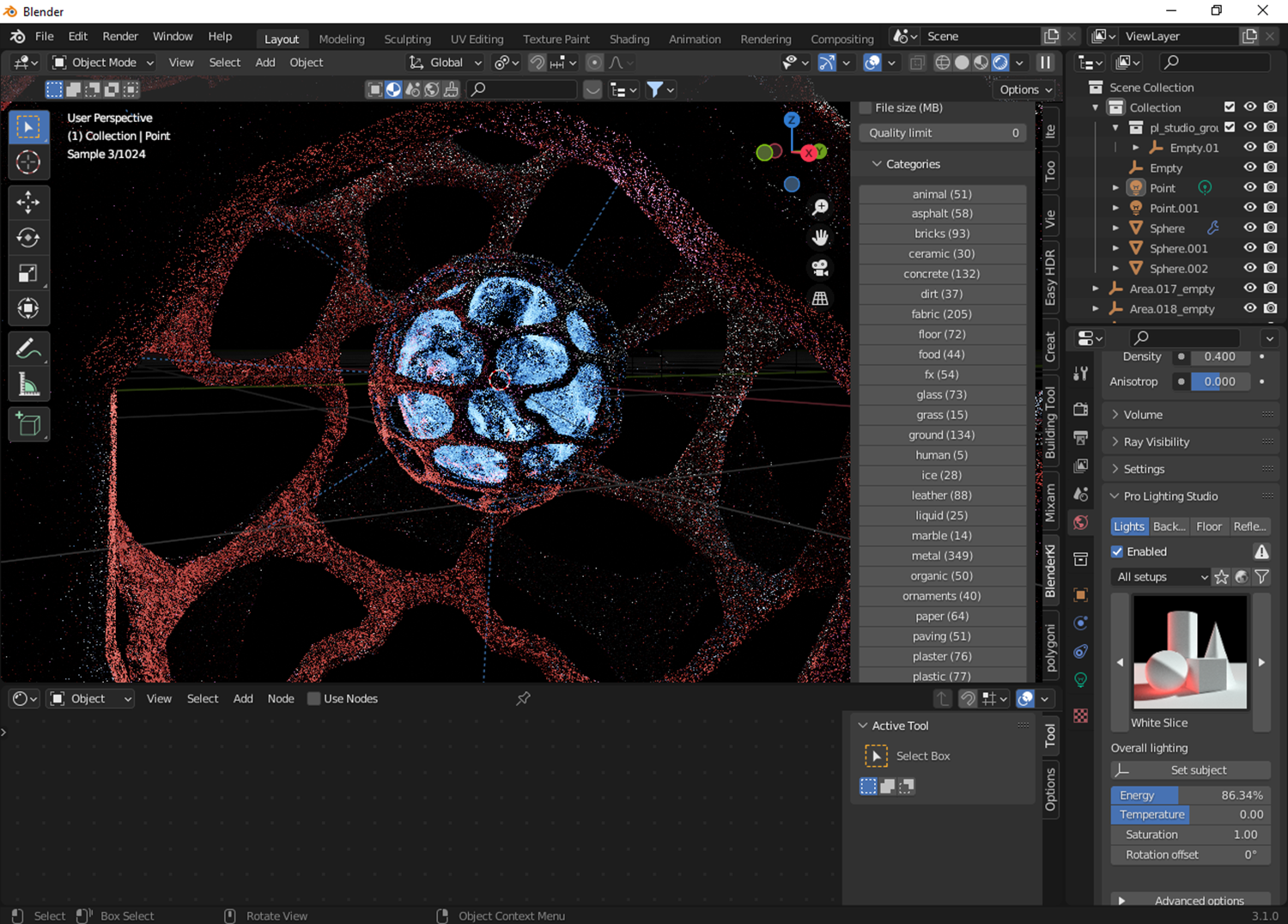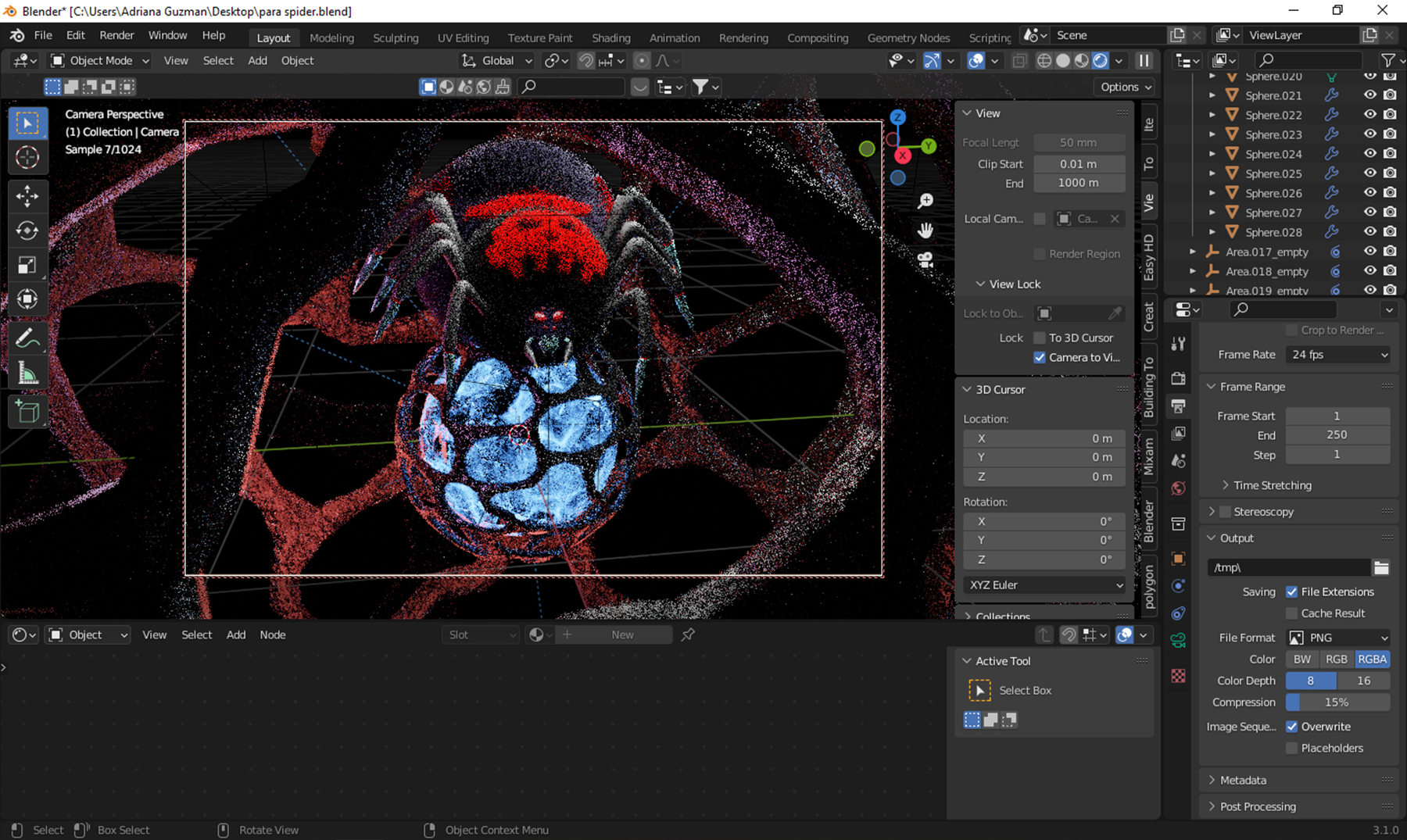 4 . Por ultimo edite el color en photoshop para obtener el color que mas se adaptara a la composición. Además agregue una telaraña la cual obtuve de pixabay.
4 . Finally, edit the color in photoshop to obtain the color that best suits the composition. Also add a spider web which I got from pixabay.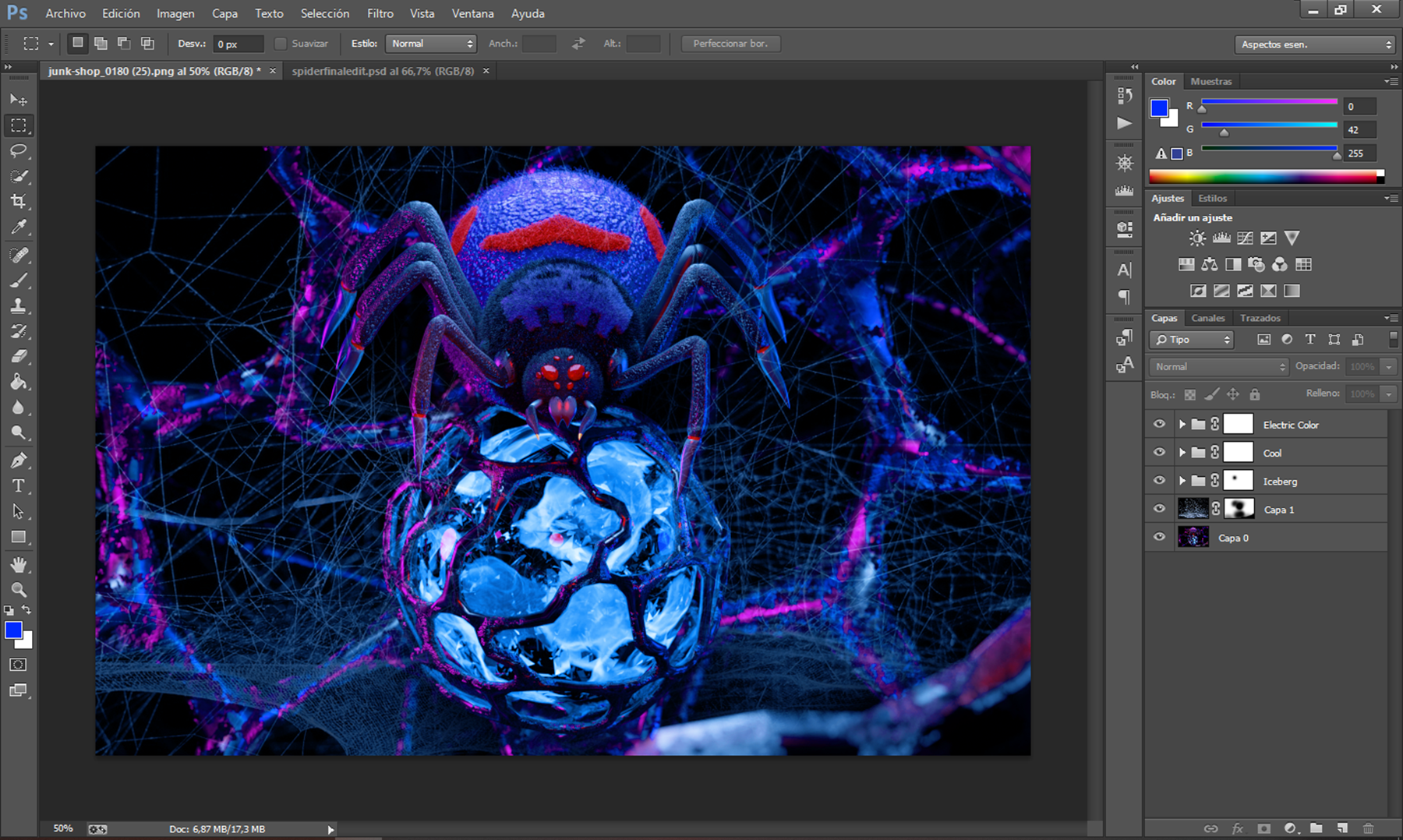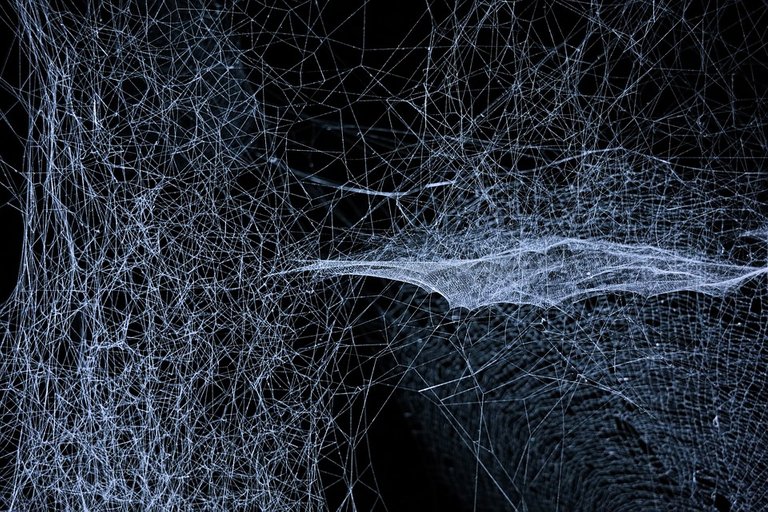 Fuente

---
---