My very first mining GPU all thanks to Splinterlands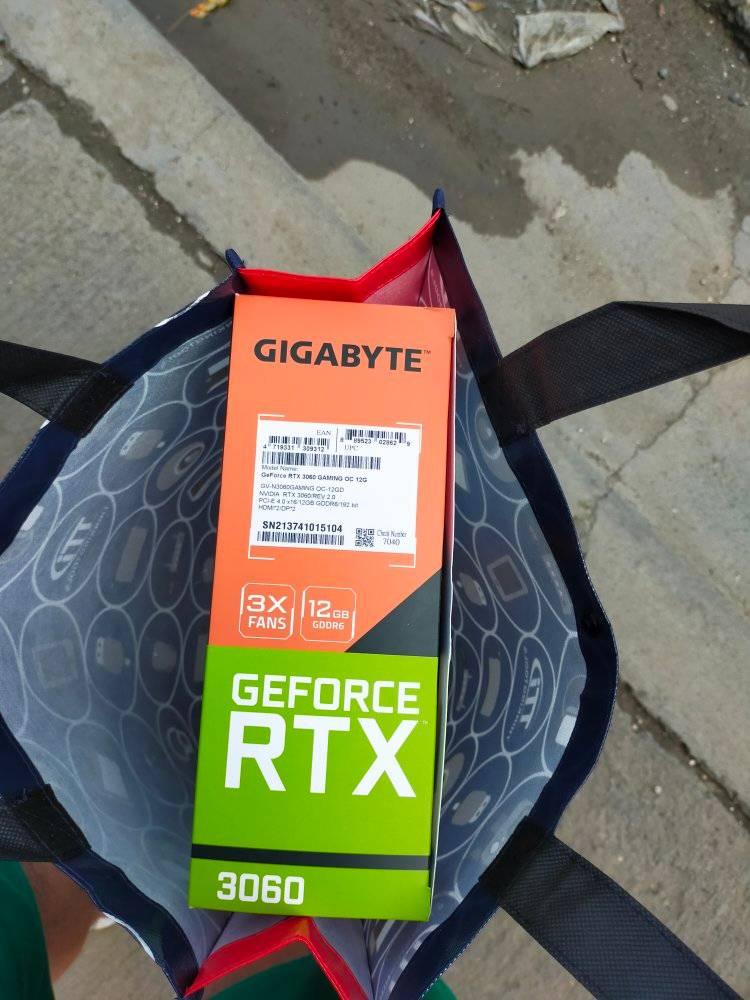 First of all I just want to make it clear, the money that I used to buy this Graphics Processing Unit (GPU/Video Card) is not all from splinterlands but I am proud to say that more than 50% of it came from playing splinterlands .
For the longest time I have wanted to start crypto mining. I have saved money since 2019. Just when I almost had the money to buy one suddenly GPU prices have skyrocketed two to three times their original prices in 2021. I already had 15 thousand pesos or roughly $300 at that time but GPU's became so scarce that even newly stocked ones are gone within seconds. So I had no choice but to buy in the second hand market for twice or thrice the orginal price. The money that I have saved was not enough anymore to buy even the cheapest ones in the market. But then my friend told me about a game I could play where I can earn hard cold cash. I was like is it axie? coz I don't have the money to invest that much. But then he told me
Nah its not axie my man, try splinterlands, its a card collection game where you battle other players and gain Dark Energy Crystals, do daily quests for a chance to get NFT cards or climb the rankings and get End of Season Rewards Chests
And I was like ok sure but how much do I need to spend to play that game. And he said you only need $10 to buy a spellbook and you're good to go.
So I tried Splinterlands for the first time, bought a spellbook and tried the game. At first I was like
What the hell is this game? It was so hard to win, I'm losing almost all of the time and the reward sucks, how can you even make money with only 0.01 DEC per win?
So I asked him are there any guides on this game or what. So he told me that I should try to read and familiarize myself with all the abilities and try to learn the proper positioning and such. So what I did is I played the game every single day for 3 to 4 days until I got the hang of how the game works and now the fun starts. Having only 1 account kinda sucked for me, I was so itching to play so I bought another 2 accounts. But then that wasn't enough, I was burning through the Energy Capture Rate like a madman. I'm getting addicted to the game, its fun that is what I thought. I have earned enough DEC in bronze 3 to start renting cards. Back then rent was so cheap and I mean it. I can rent a Mylor Crowling for only 1 DEC a day I think, thats when the Mylor Meta began where all players are using Mylor like almost all of the time. I rented Mylor and man he was so OP at that time, just because of him I finally got myself to silver and the DEC rewards were getting good so I stayed in Silver league until my first End of Season where I rented power to get to Gold 1. My first EOS rewards were Nah but now I'm finally getting the hang of this. And my business nature is now kicking in, I tried calculating my income from the DEC and it was honestly not that bad even with the value of DEC being that low. I was like man if the value of DEC can rise up to 1 pesos each or $0.02 then I would probably be rich lol.
So I bought some DEC from other players in the game. First time I tried to buy I got scammed. I'm looking at you "Emmanuel Deseo", he scammed me for what 200 pesos or $4? But I tried it again and finally I got the right person who was not a scammer. I have bought lot of DEC at that point in time since holding DEC gives SPS airdrops so It was all good. I also tried card flipping in the market where I bought low and sell high to gain more profit. When DEC started rising I was excited. I was like this is it. Please raise it more so I can take profit from what I have invested. DEC value reached it's all time high at 0.83 pesos or $0.016. When that value began to reduce then its time to take profit. I sold my DEC and the cards I got to get enough money to buy my dream of buying a GPU so I can finally start mining crypto currency.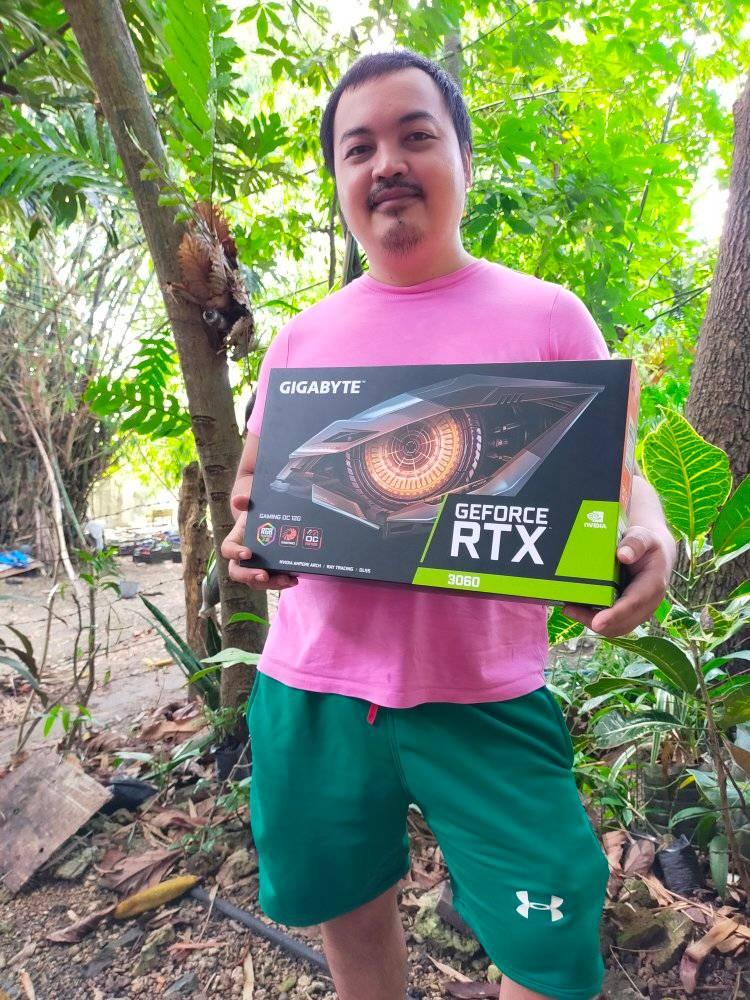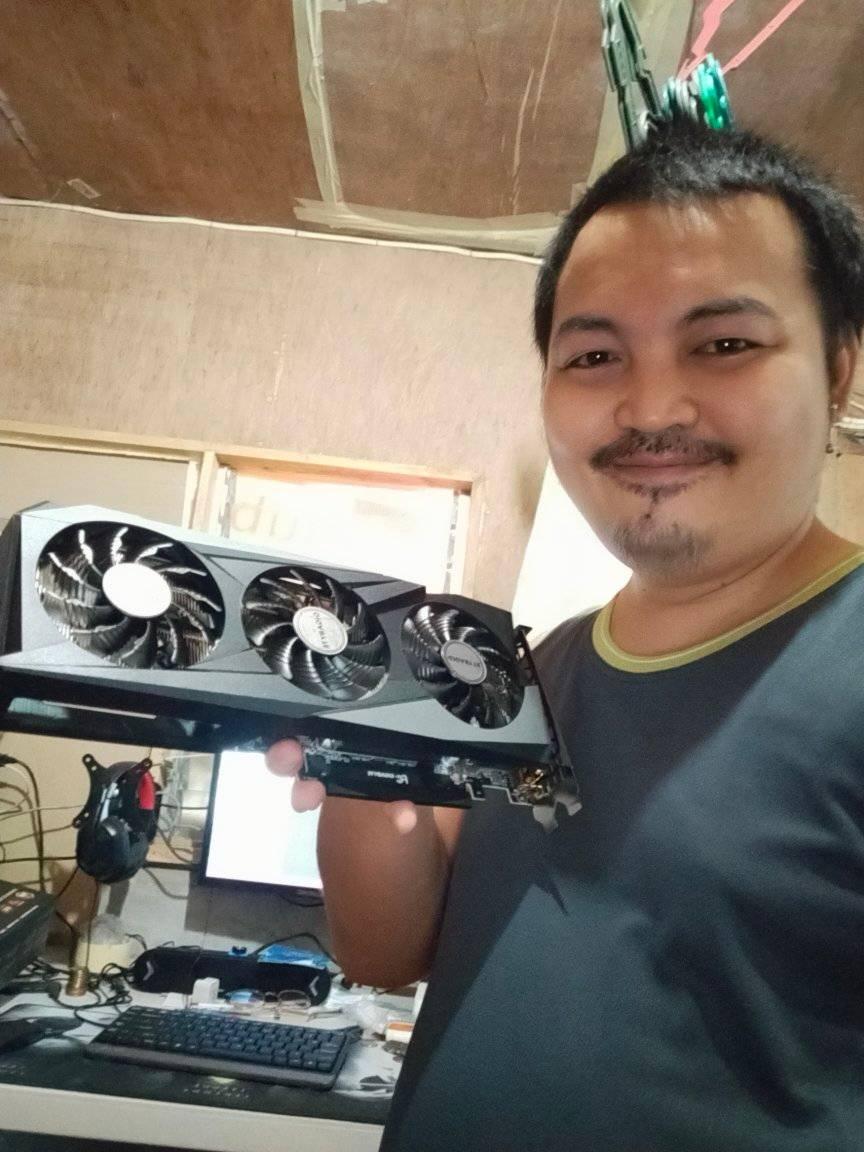 When I arrived home I was so excited to try the GPU out so I hurriedly inserted it in my computer but there was one major problem... I didn't expect that it would not fit in since it had 3 fans. The good thing was that my PC case can be molded to my liking. Unlike most computer cases where you mostly can't move the power supply unit, meaning it stays in a single spot in your computer case. But my computer case was different. I can move the power supply out of the way to make room for my graphics card.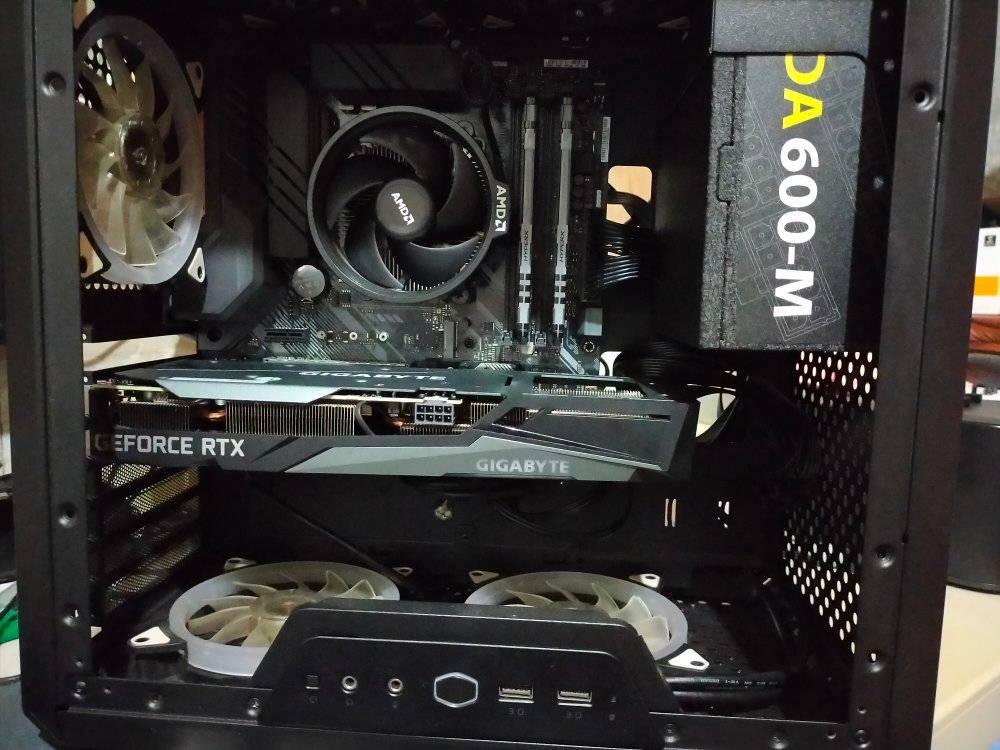 The power supply you see there was suppose to be at the bottom part near the bottom exhaust fans, but I moved it upwards to make room for the graphics card and now it fits perfectly in my ATX case. Good thing I bought a fully modular power supply so I don't have to take all of the cables out. I just pulled it out of the power supply and moved the power supply up a little bit and then put the cables back in.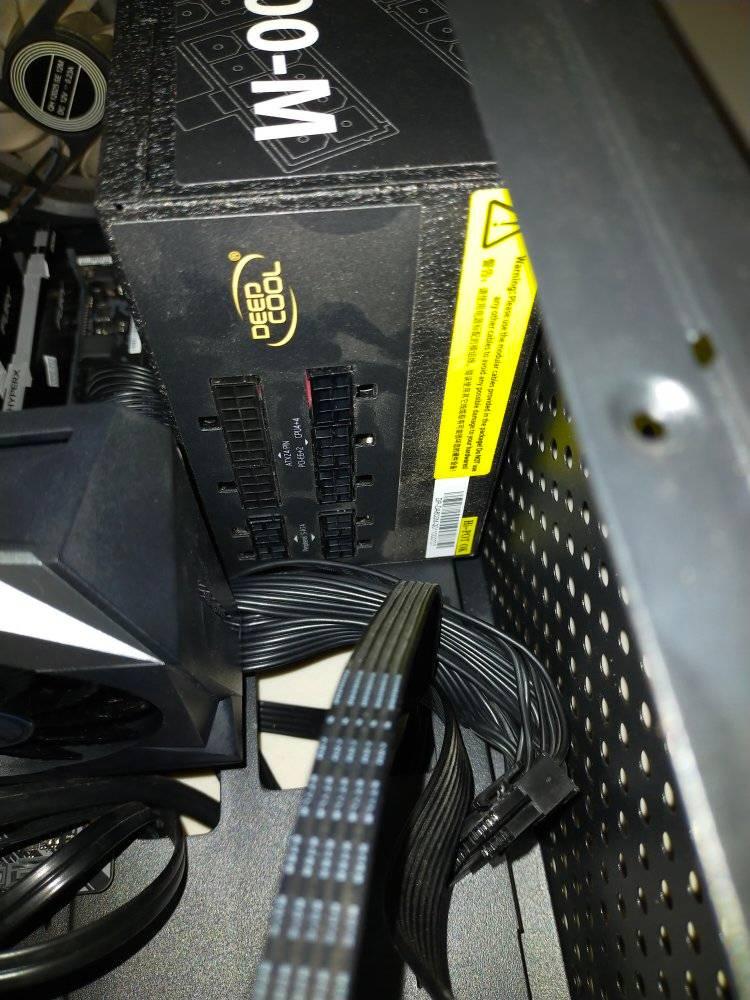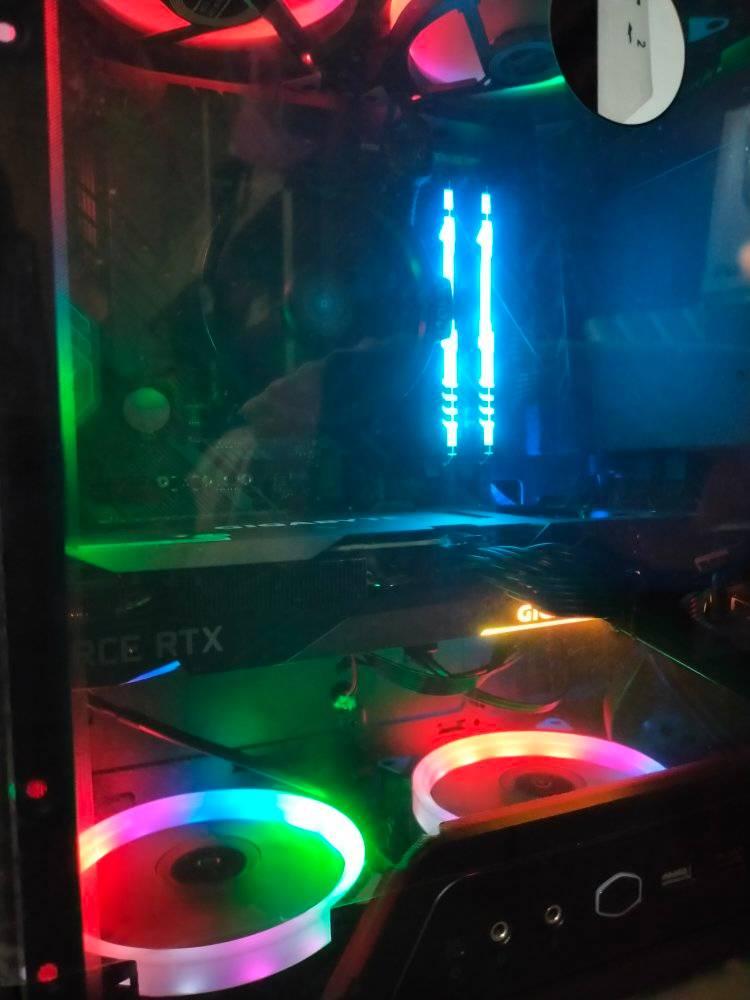 So now that my the GPU has been put on. I can finally start mining horray. What I use to mine cryptocurrency is nicehash. I use it since it is very easy to use. Just run it and you're good to go. But before you can start mining you really need to do some research before hand coz there are so many things you need to prepare in order to get into mining. I had already researched in advance and has my Overclock settings in place and now I just have to start mining and test it out.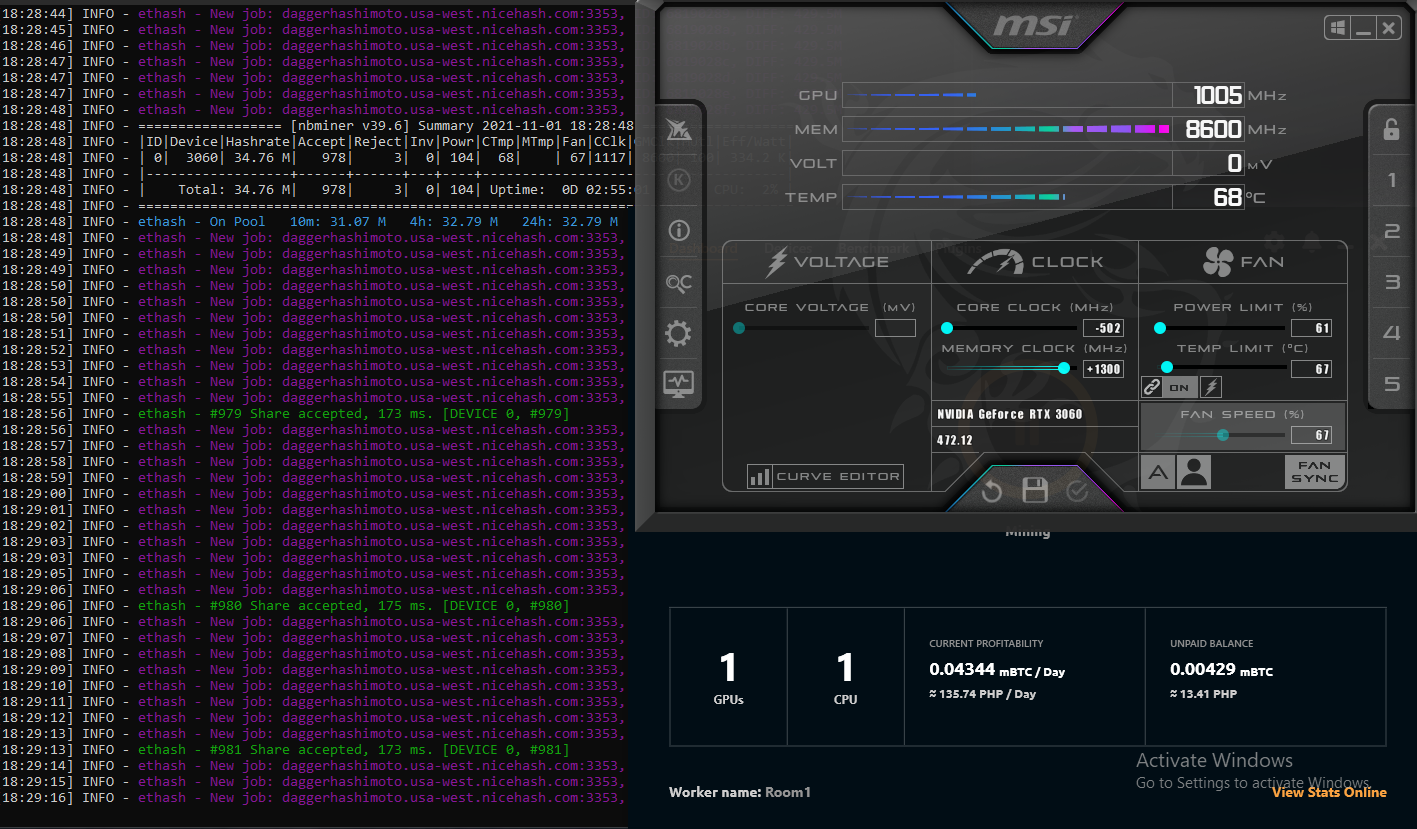 Getting 130 pesos or $2.6 a day aint that bad. I'm planning to hold the Bitcoin I mined so that when Bitcoin prices go to the moon I can ride it just like when I rode the bull run of Dark Energy Crystal. So far I'm quite happy with the blessings NFT games have given me especially Splinterlands. I will still play this game until it will draw it's last breath in the future. I hope Splinterlands will grow to millions and millions of players in the future and I hope others can also make money and reach their dreams. And once again
THANK YOU SO MUCH SPLINTERLANDS AND MORE POWER TO THE DEVELOPERS, THE GAME AND TO ALL THE LOYAL PLAYERS
If you liked my content please follow me for more Splinterlands Posts and other stuffs that might interest you. If you are interested and want to play the Splinterlands you can use my referral link down below
https://splinterlands.com?ref=pinkhub
---
---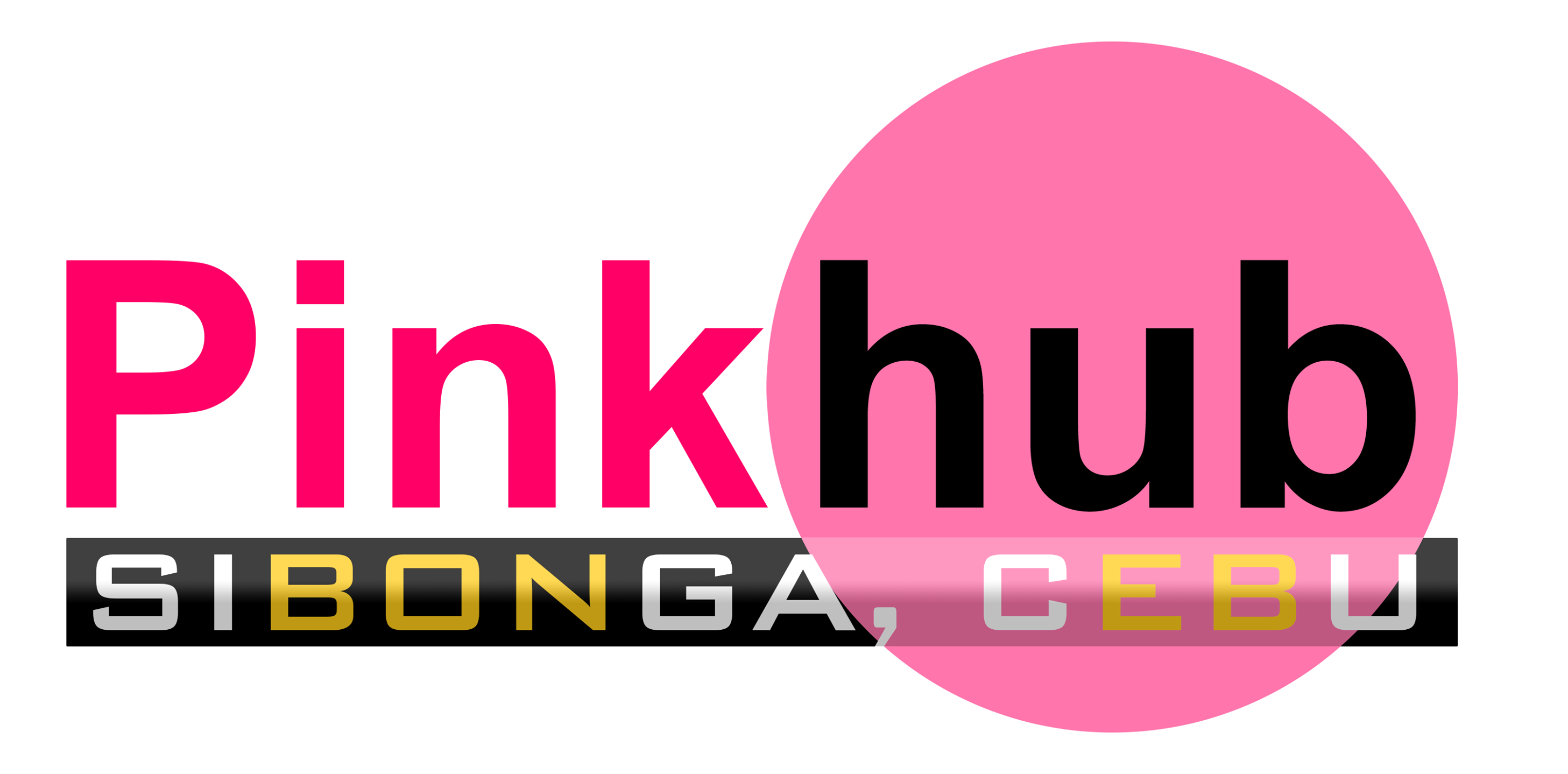 ---
Hello guys I am Pink Hub and I love all that is pink.
Show me pink and I'll show you a 😍
Living in the province of Cebu in the Philippines.
I am a businessman by nature.
Gaming/Reading/Programming is my passion but I also dwell into other things as long as I find it interesting.
I am also lazy, lazy in a way that I make complicated things easy coz I'm lazy 🤣.
Face your problems, but if the problem is your face. Worry not I can edit 😇
---
---