Pushing to Gold League, Update after 1 Week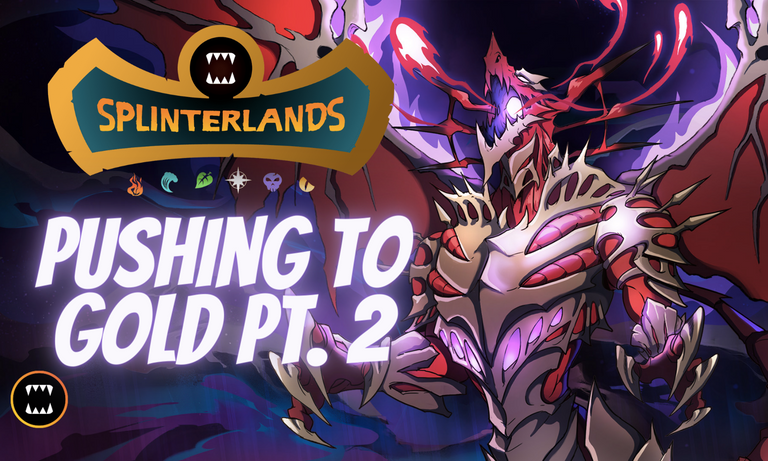 Hey guys,
last week I wrote a post about my longterm plans for Splinterlands and why I started selling some of my silver decks to level up others to gold level. In this post I want to follow up on what has happened since then and what I'm currently doing.

What I sold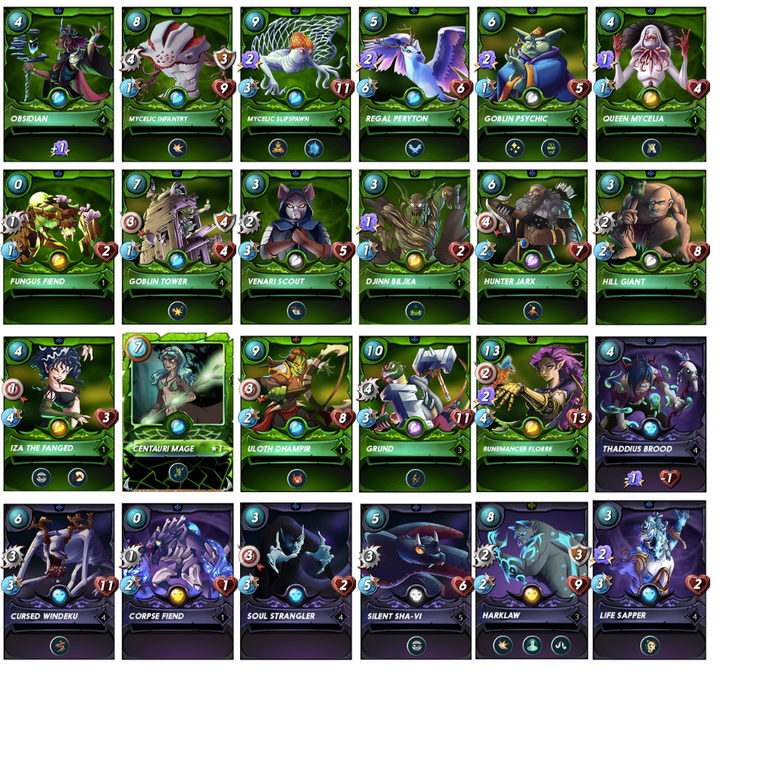 There's a few more single copies here and there and some of the cards were gold foil (the Goblin Psychic and the Silent Sha-Vi), but all in all I sold my earth deck, which was almost maxed out for silver and my death deck which had all the important cards maxed out for silver, except for some legendaries.
---
What I bought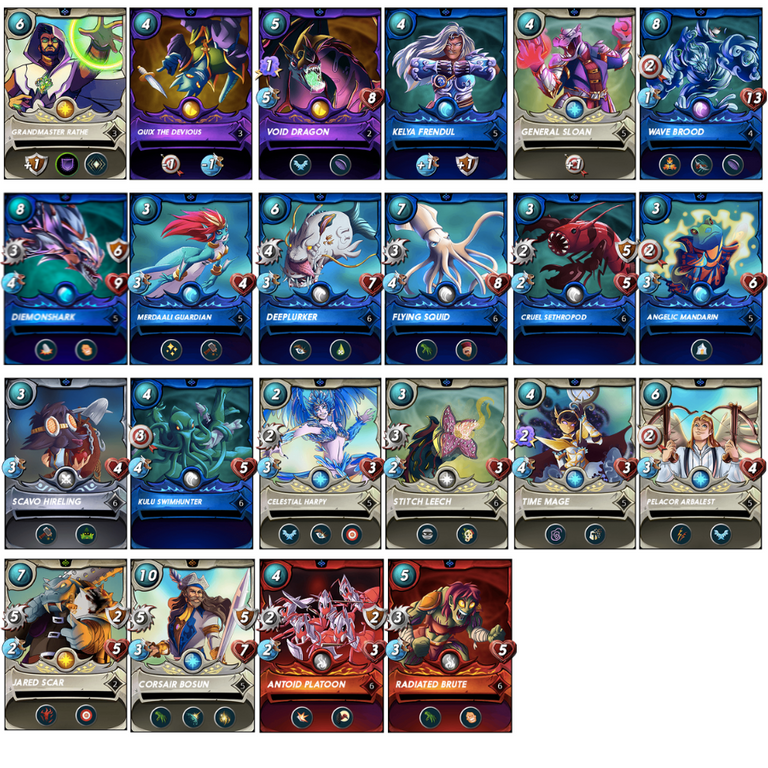 For most of the monsters, as well as Kelya and Sloan I already had maxed silver level copies. So I only purchased the missing BCX to upgrade them to the level I have them on the screenshot. Grandmaster Rathe, Quix and Void Dragon I did purchase level twos and upgraded them to fully maxed gold level.
As for my decision making on what to upgrade and what not: I basically upgraded all the cards I used a lot before if they either got 1) a new ability or 2) more damage.
I have a little money left and initially I wanted to get a level 3 Baakjira, a level 4 Igor Darkspear and a few other cards here and there, but as I've been playing in gold the last week I felt that I don't really need those cards. However 2 summoners + dragon is the bare minimum and I feel like I could do a lot better with an additional summoner, that's why I'm going for a level 2 Jacek (ultimately level 3, but I'll need some more time for that) instead and started purchasing a few of the Chaos Legion fire cards, since they are very cheap.

Earnings in Gold

I had a little trouble making my way through gold in the beginning. The jump from silver 1 to gold 3 was quite difficult and I faced a lot of strong opponents. After a few days I managed to get to gold 2 and am averaging 5-7 chests a day now, closely making my way up to gold 1. So far I haven't pulled anything great, but it has only been a week. I'm hoping for gold foils that I can rent out on my alt account for some passive income, packs and high SPS amounts.
The SPS I get from playing each day is decent, but nothing too crazy. Overall I'm pretty happy so far, though. My cards have new abilities and there are new strategies, which makes playing a lot more fun again. I do have to get used to not having 5 out of 6 splinters however and receiving a loss by "default", because I only have level 1 cards does suck tbh.
I'll have a better overview over my earnings in gold once I played a full season.

Highlights
Here are a few battles I want to highlight:


Level 1 vs level 6 mirror match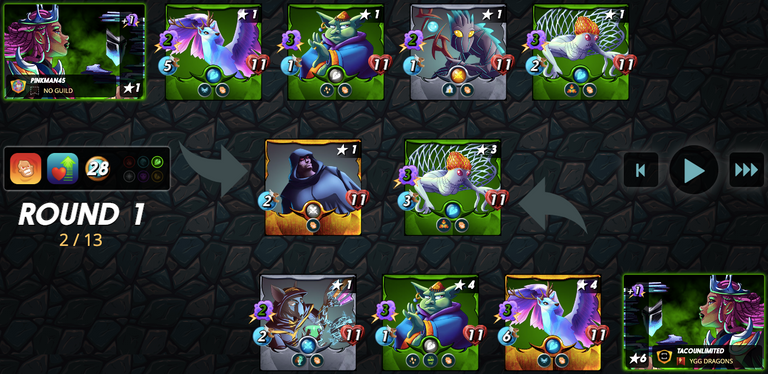 I really don't know how I pulled this one off, but sometimes you do win with all level 1 cards, I guess.
---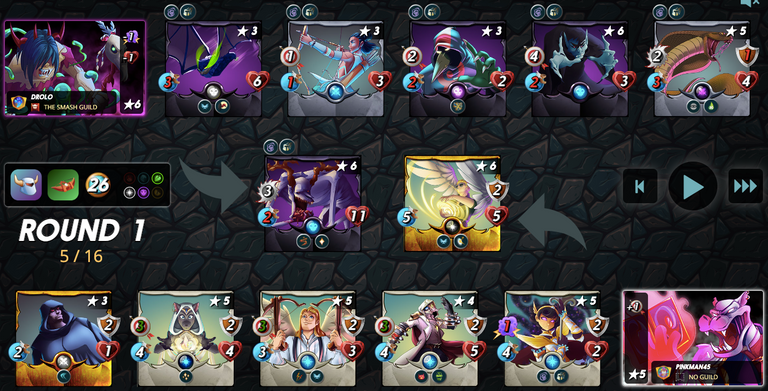 Again, my opponent has mostly higher level cards than I do, but I completely destroy them. There are so many cards that synergize well with General Sloan and each other, that I don't understand how this is one of the cheapest summoners in the game right now.
---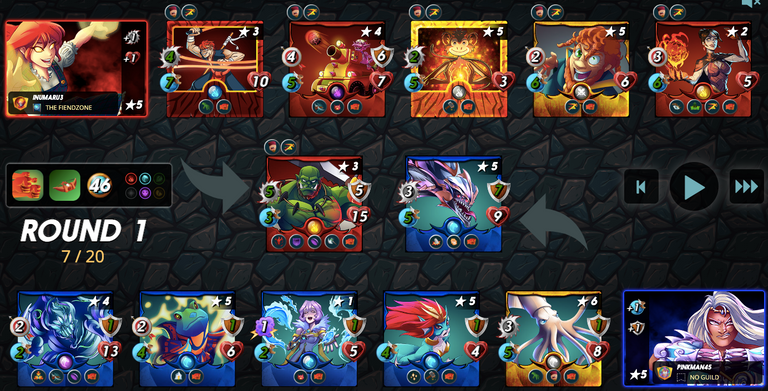 If there's one card that absolutely stands out in gold for me, it's the Merdaali Guardian. Having both Repair and Heal with decent speed and health for only 3 mana is absolutely broken in my opinion. Combine that with the Wave Brood which has Taunt and Void + the Angelic Mandarin with it's Triage and you have a very sustainable line up.

Tournaments

I did sign up for two gold and one silver tournaments, but haven't played any so far. I'm very curious if I can manage to get a few wins and maybe some SPS with only 3 splinters. Worst case scenario I'm gonna make my entry fee back, I hope.

Conclusion
So far so good. I sold my Earth and Death silver decks and upgraded Life, Water and Dragon to gold. I'm having tons of fun playing in gold and am doing okay so far. Future plans are to get a level 3 Jacek and the most important Fire cards, so that I have another strong splinter available, which will boost my win rate quite a bit, hopefully.
---
Disclaimer
None of this is financial advice. These tips are for educational purposes only and might all fall out of date as both Splinterlands and the Crypto Market in general are subject to constant change.

Referrals
Start playing Splinterlands today!

Thanks to Carrie Allen for the amazing Markdown Tutorial
and to Chris Roberts for this Thumbnail Tutorial
Background Thumbnail image is from Pexels
Free image editing software used Canva
---
Older Posts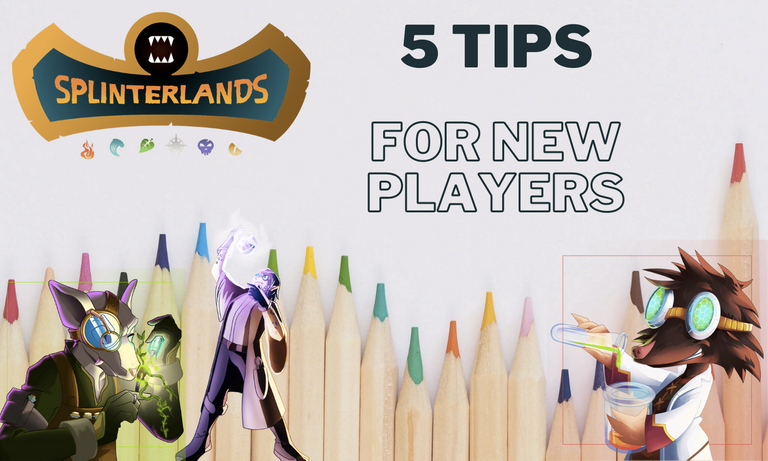 Check out my 5 tips for new players series: Part I, Part II, Part III
---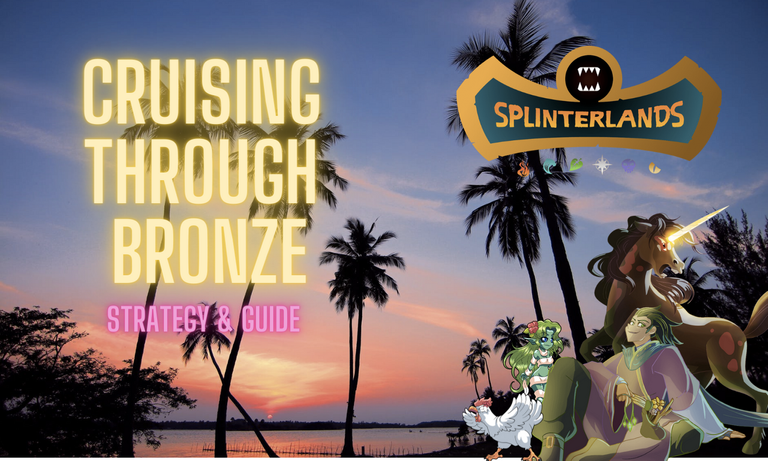 Check out my Bronze league strategy guides: Part I, Part II
---
Hope you enjoyed the read. Have a great day and until next time!

Pinkmank45
---
---