Pushing to Gold League, Update after Week 2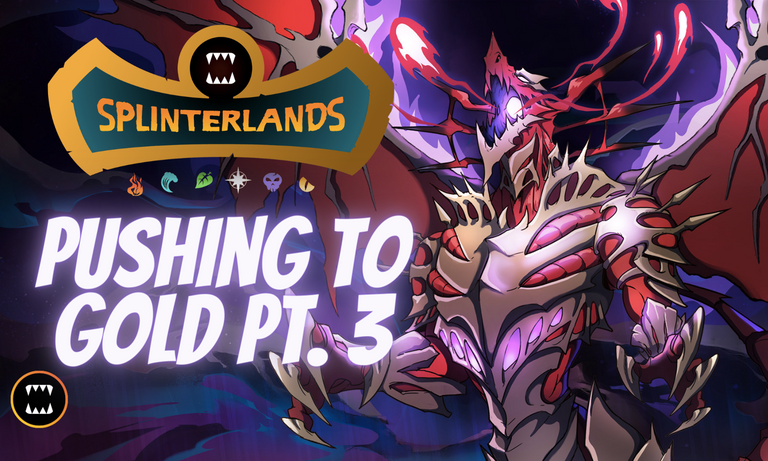 Hey guys,
this is the third post of my journey to gold league and I'll be going over what has happened in the last week, how I'm doing in gold and what I'm planning for the future.

Recap since last week
I managed to get to gold 1 over the course of last week and earn between 5 to 7 daily loot chests. There were a few epic cards and some SPS in them, but nothing life changing so far.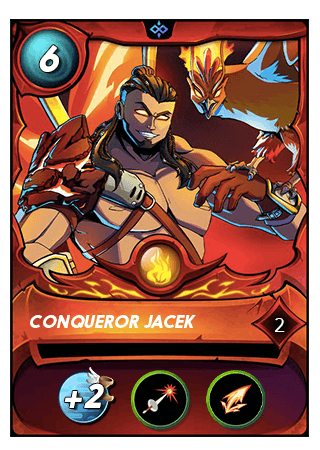 With the money I had left I decided to buy a level 2 Jacek, because I felt like having only 2 splinters + dragon wasn't enough and legendary summoners are great, because you can play maxed out cards for your league and they offer strong abilities. He definitely helps, but my win rate isn't that good yet, because I'm still missing a lot of important fire cards and because Jacek is only level 2, so no gold level cards. Other than that he is a lot of fun playing!
Furthermore I purchased two copies of Jared Scar, which I was missing and leveled him up to level 3. He is by far my favorite card and it's so much fun when he gets the Bloodlust ability rolling. I try to use him whenever I can and especially in gold league with the Piercing he gets really strong in certain rulesets.
---

I also participated in a couple of silver/gold league tournaments. The most succesfull one was this gold tournament, where I placed 113th and won 20 SPS in prize money. The other tournaments I also managed to get a few wins, but it was never enough to win anything bigger than my entry fee.

Current Season
It took me about 4-5 days to reach gold 3 this season and since then I've been dropping in and out of it, which is quite painful.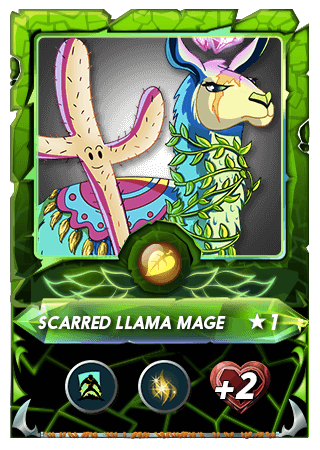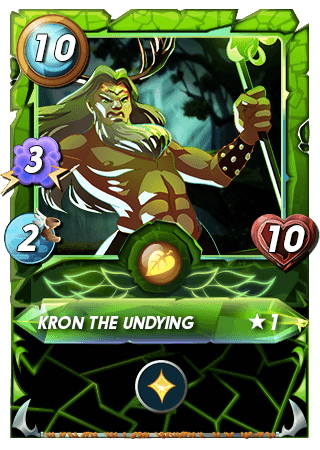 Two days ago I even rented Llama/Kron, because I was so frustrated. It did help a little, but not as much as I had hoped. This season is definitely more difficult than last one.

With 86 wins out of 173 battles I'm only at a 49.7% win percentage, which is quite bad. I don't feel like I'm losing a lot, because I don't have certain splinters and can't play anything, but rather because all my opponents have maxed out cards and play really well. I even lose against silver level decks in gold, which is really frustrating. I don't know if it's gold league, really good bots or me just being bad, but ranked has become so much more competitive. Generally speaking that's a good thing, but right now I don't have the time and energy to grind it out and would much rather just "farm" my chests and grow my collection.

Earnings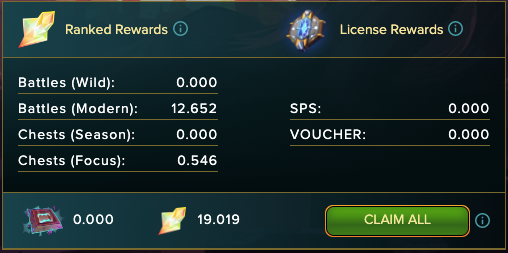 Earnings wise I'm currently making around 10 SPS a day from battles, which is okay I guess. That's 300 SPS a month just from playing the game and like I said before, I believe that SPS is the future of Splinterlands, so getting a decent amount every month is fine by me.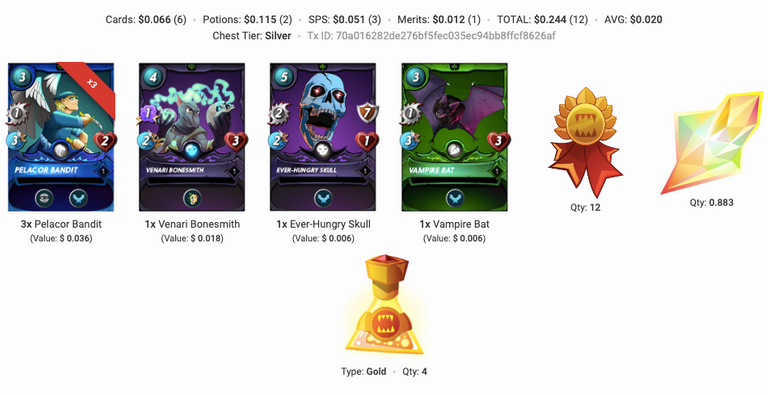 The daily rewards from chests are a bit tricky, though. In silver the average value of a chest is 2 cents, which is pretty bad in my opinion.


In gold the average value of a chest is around 5-6 cents, so 2x to 3x the value of a silver chest. Since I'm not making 2 or 3 times more chests in silver than in gold this is a clear win for me. However: I feel like a lot of the value comes from potions, as we get higher quantities of those in gold. That's value I only benefit from when I purchase packs. And since I'm currently not looking to purchase any, a lot of the value is dead capital.
I'll have to keep an eye on that and would really wish for Splintercards to bring back the estimated average loot chest value per league, because you were able to see the value with and without potions.

Market Moves

I'm always looking to reinvest my earnings to either upgrade my deck or buy cards that generate passive income through rentals and will likely appreciate in the future. I didn't have a Venator Kinjo and while I think it's not the most important card it does help in certain situations. There's also been talk about new rulesets where every monster might get Thorns/Magic Reflect/Return Fire, making the Reflection Shield ability much more valuable. Because prices for cards are currently down and a level 3 Venator has really good rental returns (80-100% yearly), I decided to pick one up.

Future Plans
The number one priority as of now is to get into gold and stay there. Once I manage to get that done, I'll be looking to slowly make my way up to gold 1. If I'm struggling with that over the next couple of season I'll probably just stay in gold 3/2 and rent out the remaining cards I currently hold for power to generate passive income.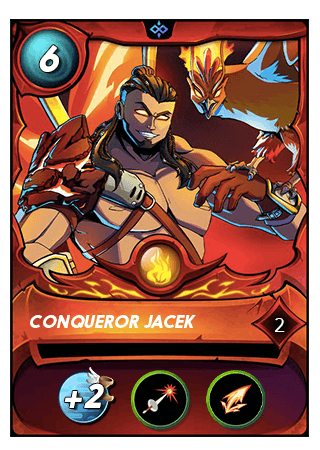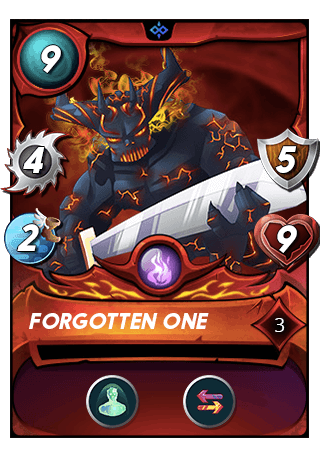 In terms of deck building I'll be buying a Forgotten One asap, because I'm lacking a good fire tank and he's really strong in Noxious Fume rulesets and synergizes well with Jacek. Ideally I want a level 3 copy for the Retaliate, but I don't have the funds for that right now. Medium to longterm I'm still looking to get another 3 copies of Jacek to max him out for gold, which will be quite significant.
---
Disclaimer
None of this is financial advice. These tips are for educational purposes only and might all fall out of date as both Splinterlands and the Crypto Market in general are subject to constant change.

---
Previous Posts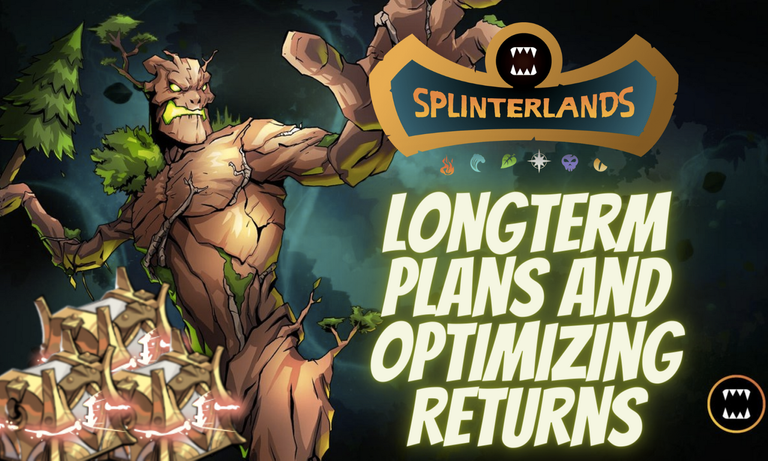 Check out my push into gold league: Part I, Part II
---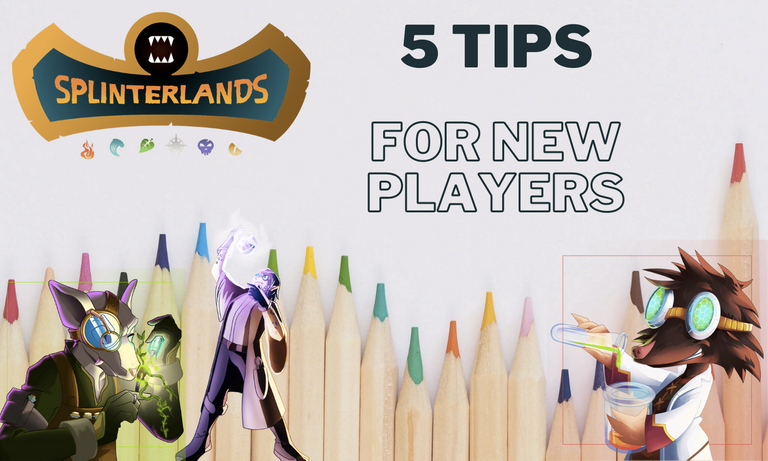 Check out my 5 tips for new players series: Part I, Part II, Part III
---
Hope you enjoyed the read. Have a great day and until next time!
Pinkmank45
---
---