Top 5 Splinterlands YouTubers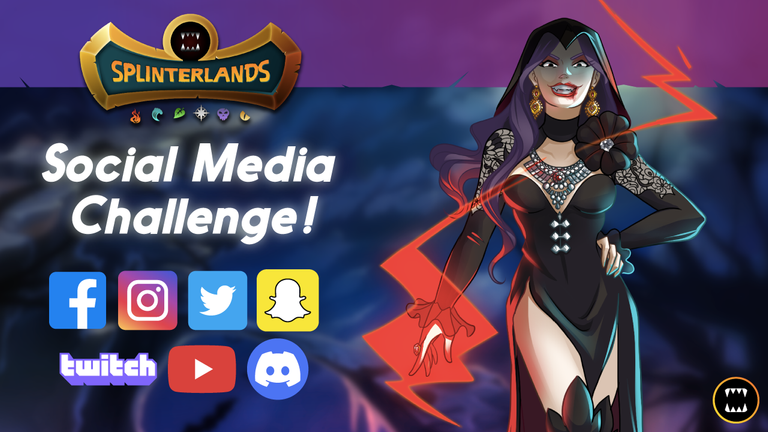 Hi guys,
in this post I want to share with you my top 5 YouTubers/ content creators for Splinterlands and give a brief overview on what they offer. Some are more analytical, while others are very entertaining. Some of them also cover other games/projects, but I'll only view them from a Splinterlands point of view. If you're wondering why I'm not following any of these, it's because I wasn't logged in to YouTube when I took the screenshots 😛
Without further ado let's get into it!

Bulldog1205

Topics: Gameplay, Guides and Strategies, Tutorials, Investment
Average Video Length: 10-20 minutes
Favorite Video: All his starter guides (still up to date)

Bulldog is a very positive and friendly guy, always seeming to be in a good mood, which makes watching his videos super enjoyable. Not only is he the biggest YouTuber in terms of followers, but he was also one of the first people to create content for Splinterlands and as of recently became a official team member as Community Manager. His videos usually cover beginner friendly strategies and guides, tutorials and cover all aspects of the game. While he mainly focuses on gameplay aspects, every once in a while he goes into the economics and investment side of things with his "Investor's Corner" videos. His videos are very high quality and well organized. He's also streaming on SplinterlandsTV and is active on the discord. I highly recommend following him if you are looking for some Splinterlands content.

Luke Plays To Earn

Topics: Gameplay, Guides and Strategies, Talkshows, Beginner friendly
Average Video Length: 1-2 hours
Favorite Video: His complete Splinterlands beginner guide (partly up to date)

Luke is also a very positive and funny guy and his video are very enjoyable to watch from an entertainment perspective. He started out with mostly guides and rental strategies for new players and has shifted a little bit to streaming, that's why the longer videos. He's still aiming to be the number one content creator for new players with smaller budgets (krills as he calls them), helping them to become whales and he's doing a fantastic job. He's also hosting a Podcast/Talkshow where he invites and talks to very interesting guests. They discuss everything Splinterlands and it's always insightful and fun to watch. His videos are of the highest quality and very well structured, making it easy to get the information you are looking for. Definitely subscribe for amazing and regular content!

Tales from the Crypt Mancer


Topics: Game mechanics, Ecosystem, Issues/Fixes, Not necessarily the most beginner friendly
Average Video Length: 10-30 minutes
Favorite Video: His investigation on bot win trading (up to date)

Crypt Mancer is a very analytical guy, not trying to be super funny or entertaining. He shines a light on problems the game and ecosystem have and is one of the major forces in the recent "discovery" of bots and their extent. While his video's are often a little longer and not as well structured in terms of prefabricated content, time stamps and quality, he gives an insight on macro game mechanics and the ecosystem and how they are affected and affect you as a player. This comes down all the way to card and rental prices. This is important from an investment and long term perspective, but as a brand new player it might be a little much to follow and comprehend. Because information is key when investing and Splinterlands is both a game and an investment, I highly recommend following him and watching the content sooner or later, if you're serious about Splinterlands.

Neal McSpadden


Topics: Investment, Economy, Numbers
Average Video Length: 1 hour
Favorite Video: All his Monster Maverick Shows

Neal is a Splinterlands OG and whale by every definition. He's been in the game before you could even play it and is the biggest single asset holder (groups, funds etc excluded). Once a week he does the Monster Maverick Show, where he talks about all kinds of aspects of the game with an emphasis on investment and returns. He backs that up with the most well worked out spreadsheets I have ever seen (I haven't seen many to be fair) and Aggroed and Matt (Splinterlands founders) are both regularly watching the stream live. While the videos are long and full of numbers and spreadsheets and therefore maybe harder to follow for some, the information he provides and backs by the numbers is worth gold and could easily be made into a purchasable product. Any one who is here for the investment must follow!

Version1

Topics: Gameplay, competitive play on a budget, entertainment
Average Video Length: 5-10 minutes
Favorite Video: His budget diamond push (probably outdated)

Version1 is the funniest content creator I know. He's not actively trying to be funny or very upbeat, quite the opposite he's rather laidback. However he has a great sense of humor and can naturally entertain. His videos mostly focus on gameplay and how to be as competitive as possible with as little money as possible. In comparison to Bulldog or Luke he doesn't achieve this by renting, but by owning cards. So if you do want to invest some money, he shows you how to get the most bang for your buck. He also is a very skilled player and shares his strategies and tactics. Unfortunately he hasn't been very active the past couple of weeks, but hopefully that'll change in the future!

Other YouTubers
There are many more good YouTubers like AfterSound, SteveR82, Ashley NFT Gaming, Dwayne Cunningham, Splinterlands Guide and Crypto Llama and if you're like me and are addicted to this game, you'll go through all their channels as well. However I didn't want this post to be too long and I feel the 5 guys above cover every aspect of the game in full and do that comparably better then the others.

Closing Words
Like I mentioned before information is key when investing and if you are halfway serious about Splinterlands and want to get some returns out of it, you have invested or probably will invest some money. Therefore I think these above mentioned YouTubers offer amazing insights and information about the game and will help you getting started, getting better and making better decisions. Above all that most of them are also very enjoyable to watch and some even have giveaways and award you for your time.
---
Disclaimer
None of this is financial advice. This content is for educational purposes only and might fall out of date as both Splinterlands and the Crypto Market in general are subject to constant change.

Referrals
Start playing Splinterlands today!

Thanks to Carrie Allen for the amazing Markdown Tutorial
and to Chris Roberts for this Thumbnail Tutorial
Background Thumbnail image is from Pexels
Free image editing software used Canva
---
Older Posts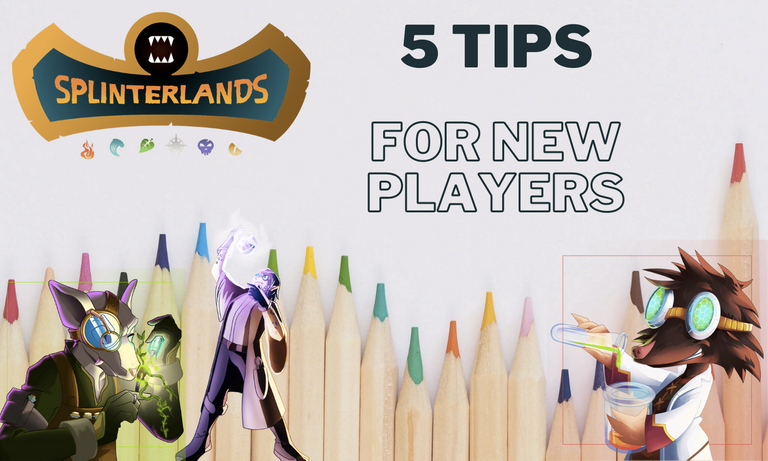 Check out my 5 tips for new players series: Part I, Part II, Part III
---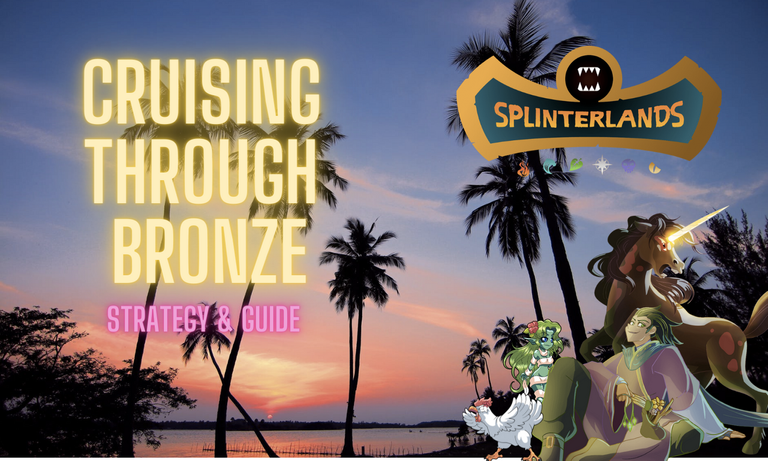 Check out my Bronze league strategy guides: Part I, Part II
---
Hope you enjoyed the read. Have a great day and until next time!

Pinkman45
---
---