Loot of the Day! Finally a Djinn Oshannus after 6 months of playing!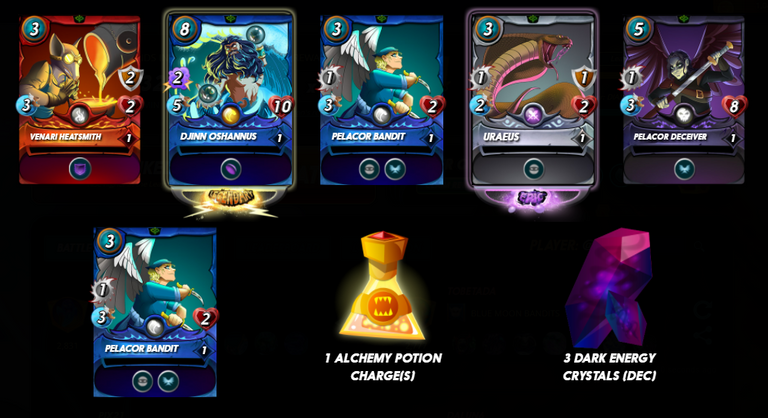 I have gotten Djinn Bjilka, and Harklaw, but finally today I got Djinn Oshannus!
It's been a long wait my friend!
If anyone has not signed up with the game feel free to use my referral link and let me know in the comments down below. I will reciprocate with DEC or cards (approximately 250 DEC worth)

Our Guild is Recruiting! Join our discord here
We recently upgraded our barracks to level 2 so we will finally be able to play with the Gladius Cards!
---
---