Silver I Daily Rewards - November 21, 2021

Hello fellow gamers,
Today's quest was sneak quest which was normally easy as there are many sneak monsters, with sand worm being used often. However it was quite frustrating on a losing streak from rating 1900+ to 1700+ before finally completing the quest!

In the end it was worth it, as I received, 1 Rare and 1 Epic card! Usually to be honest I am only getting common Pelacor cards!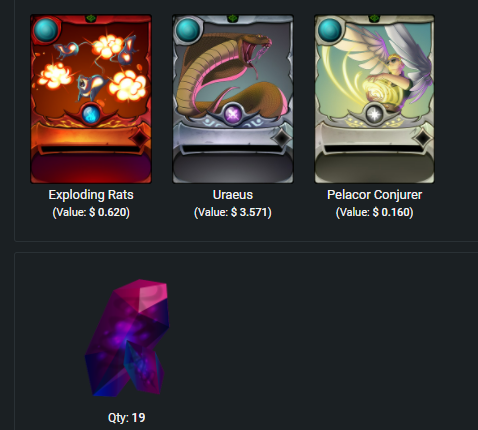 So I end the day at least on a happy note. Battle on tomorrow to increase my rating once more!
p.s. I will probably only post when I get good rewards haha
---
---