Splinterlands Baby Unicorn Fan Art
Second art post! This time I made some fan art of the Spinterlands Baby Unicorn 🦄 in a grassy meadow under a starry sky on a misty moonless night.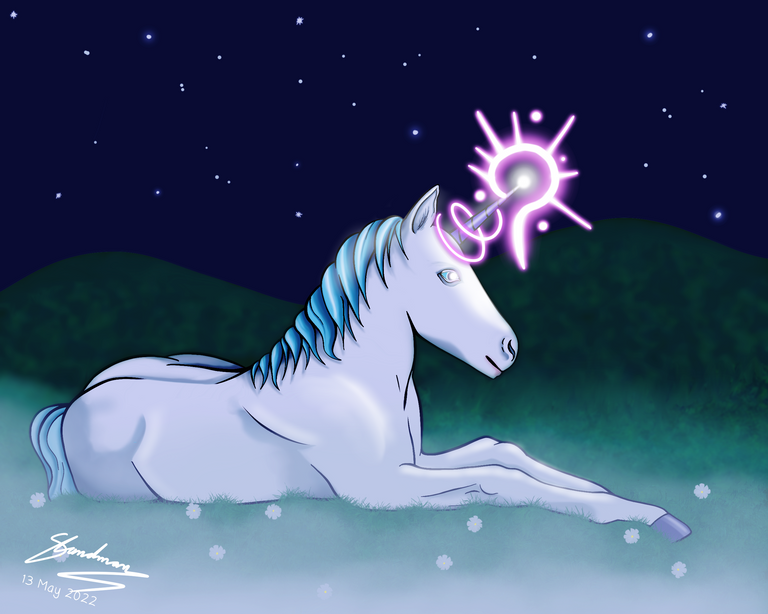 And now, for the process! I drew this on my iPad Gen 8 using Apple Pencil Gen 1 and Procreate. My first step is to get my reference pictures.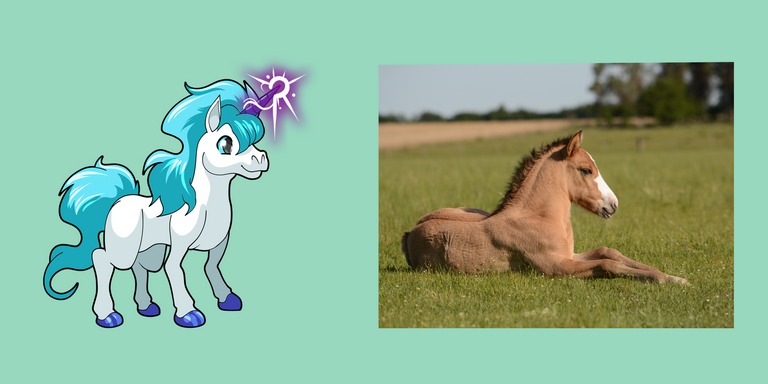 The first reference is of course the Baby Unicorn Splinterlands card art. Then I found a very cute photo of a foal on Unsplash, taken by Soledad Lorieto in San Ramon, Uruguay. You can see the full resolution photograph here:
horse in grass
First, I did a rough sketch of the foal based on the photograph: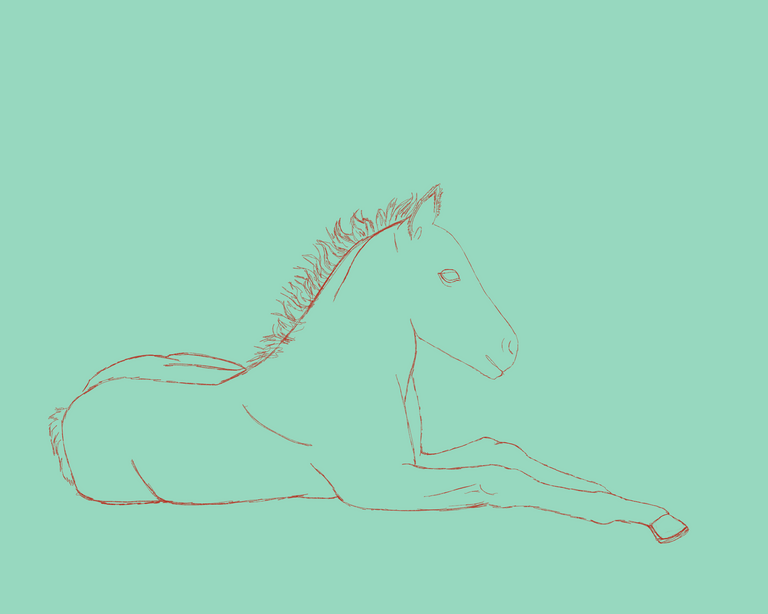 If you are wondering why the strange background colour, it just makes it a little easier to see as opposed to a stark white background. I usually do my sketches in red or some other colour, so that it is easier to see the sketch when I am doing the line art in black, and not confuse the two.
Now a normal foal or baby horse does not have much of a tail or mane, but I decided, this is a baby unicorn, so it could be a little more luscious.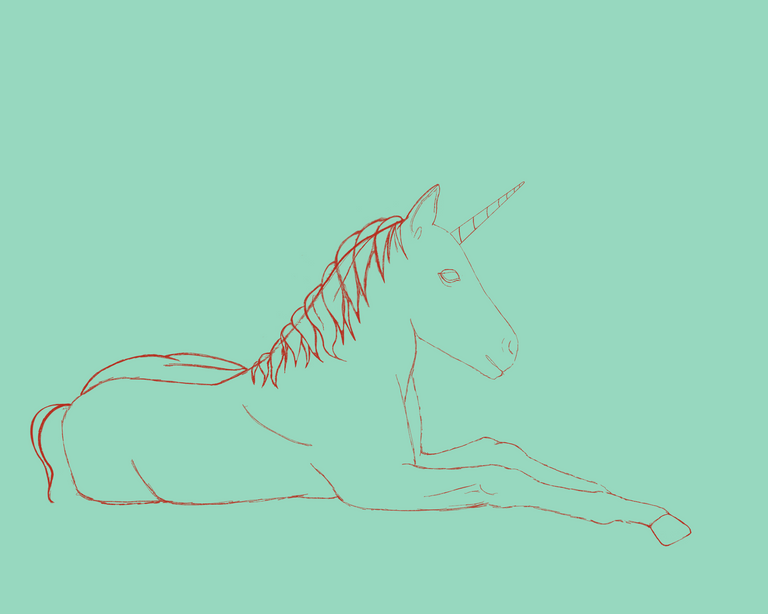 Now it's time to do the line art!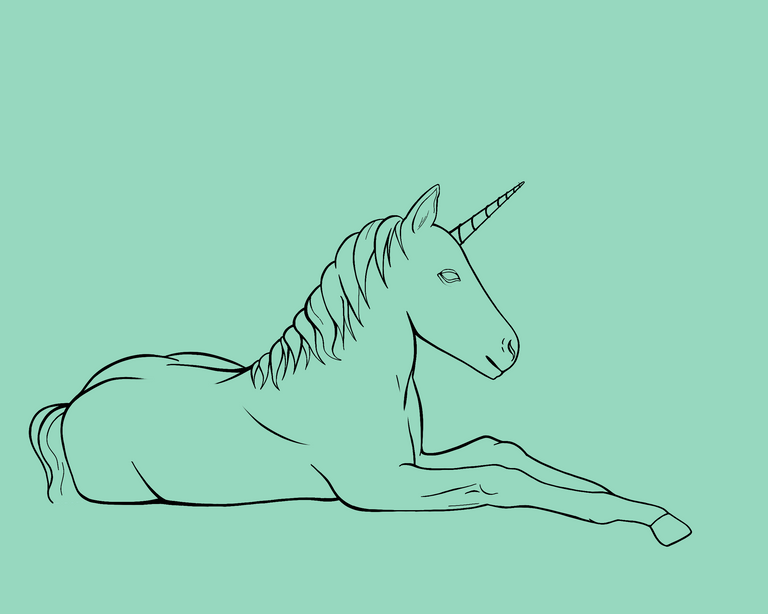 Next step is, of course, adding the flat colours. I didn't use the exact colour pallet from the original art as I wanted it to be a little softer.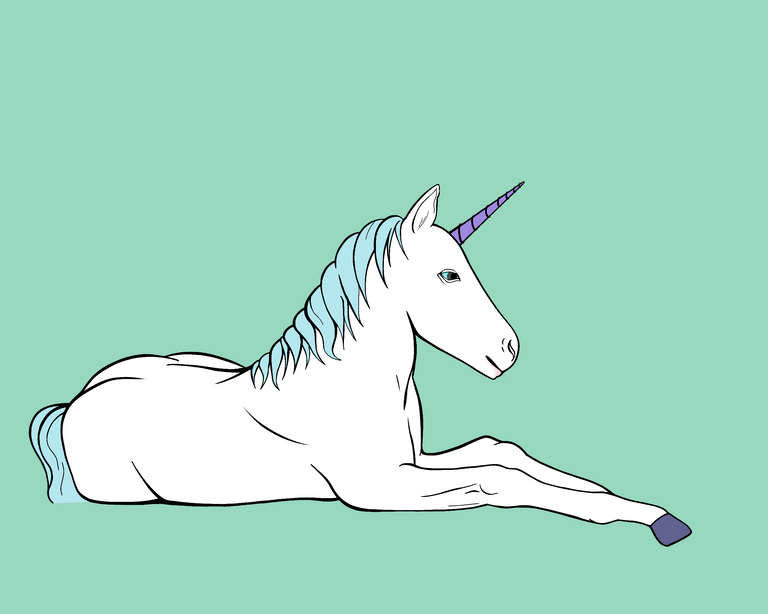 Once the flat colours are down, it's time to add the shading! The shading here had to be a lot more subtle because of the subtle colouring of the baby unicorn. I wanted to keep a 'silvery feeling'.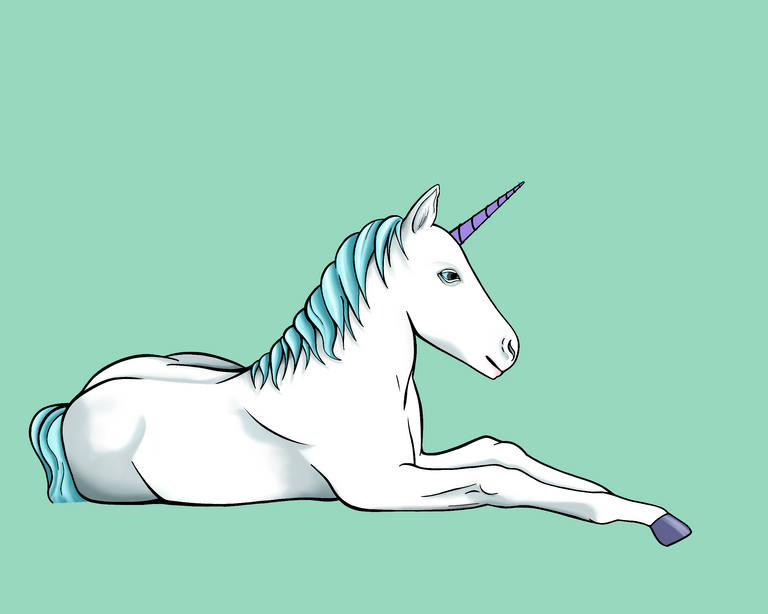 I did not really have anything in mind for the background so I just started playing around. When I added the magic around the Baby Unicorn's horn, I suddenly thought how cool it would look to see that magic if you were taking a walk at night. And so the grassy meadow and night sky came to be!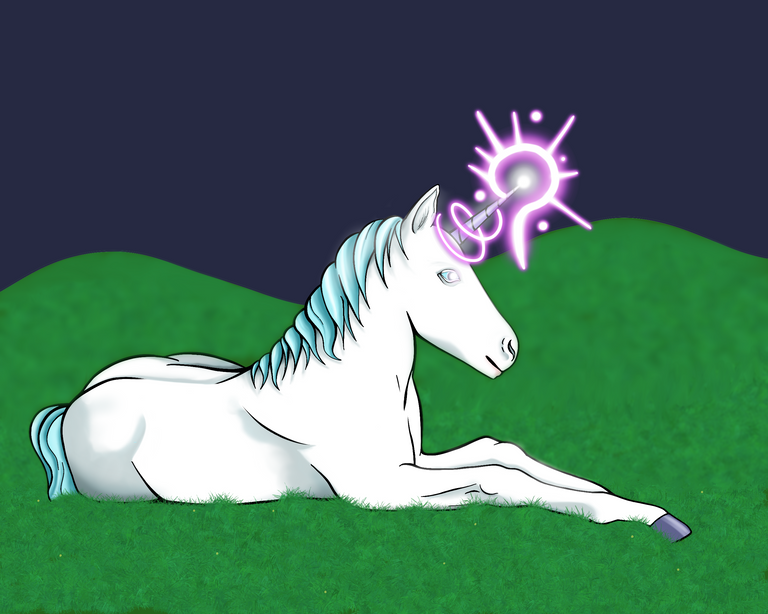 The next step I took was to add some more details, a few flowers, some stars... and then, just to add to the mystical atmosphere, some mist.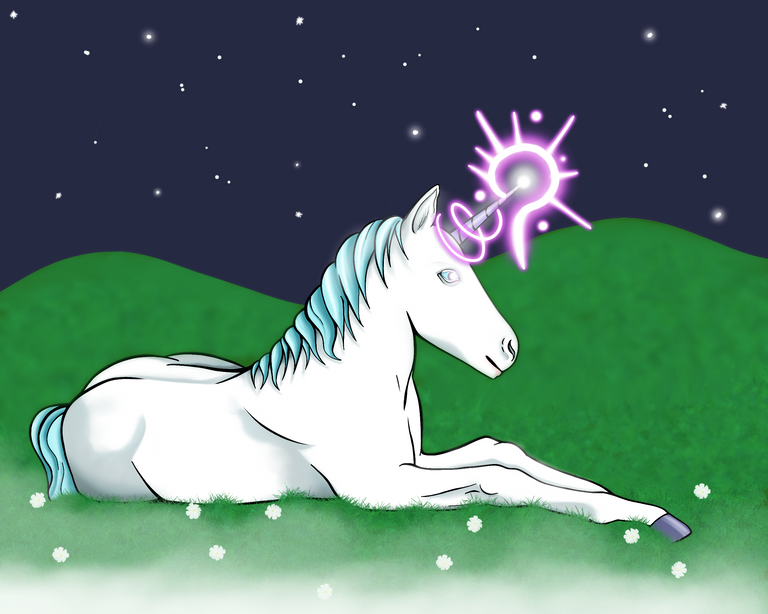 Then I began playing with the overall colour, adding more dark and blue, to give the final result. And highlighting the glow from the magic.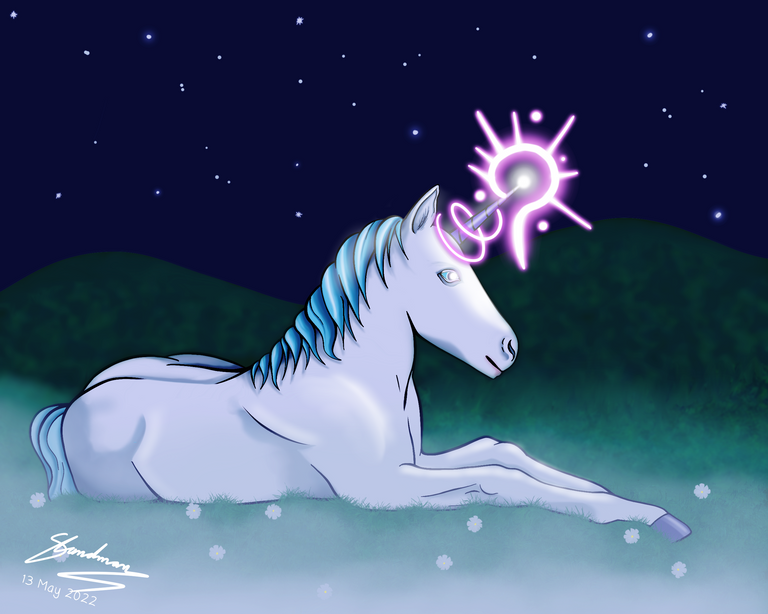 To be honest, this definitely does not feel like my best work by any stretch, and I don't really like this one very much. But, every piece of completed artwork is a step on a learning journey. And I would like to document how my art evolves. This includes posting the art I would otherwise have deleted and forgotten about! 🤣
I am going to be entering this into the Spinterlands Art Contest Week 188
Please feel free to critique, but I ask that you do so in a kind manner, as I have been feeling pretty fragile of late.
Thank you for stopping by and having a look at my post. I hope you have a fantastic weekend. 🌻
---
---