New Rewards for PKM:SPS Liquidity Pool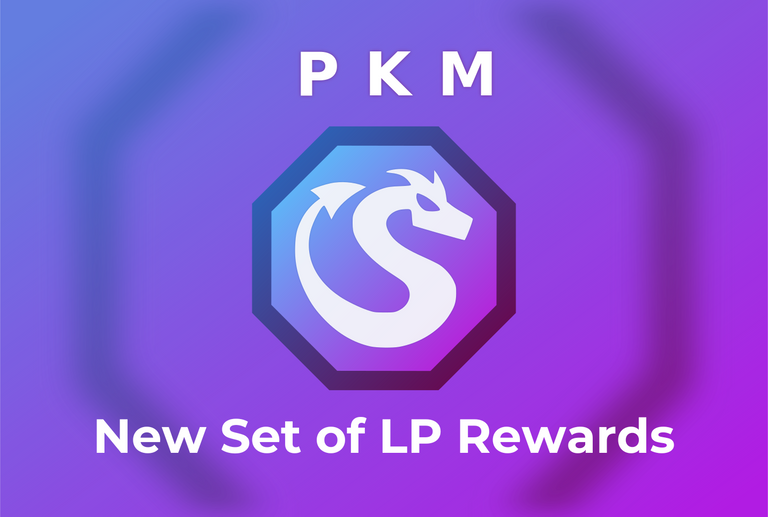 Time for new set of PKM:SPS liquidity pool rewards!
Just a recap on how the set of rewards distribution in the PKM:SPS pool works -- rewards are distributed over a course of 120 days and then immediately after starting the reward pool period, we will start saving up for the next one.
More details about PKM Liquidity Pool & LP Rewards here
START OF NEW POOL
For this new set of rewards pool, we have added the following tokens:

833k PKM
160k SPS
2.69M DEC
2.75k VOUCHERS
4.7k SWAP.HIVE
This brings the total rewards value to at least $14.5k (based on current market price... which are subject to change) . We will be distributing rewards over a course of 120 days to PKM:SPS LP providers.
ADDED 500K MORE PKM TO LP REWARDS
We worked to split the SPS and PKM rewards roughly evenly.
To do this we purchased ~300k PKM and added 500k from a pool set aside for this purpose. We withdrew from the portion that was allotted for providing liquidity as indicated in the whitepaper. So far we've only taken 1.5M out of the 25M allotted and we are committed to not taking that much out of the 25M allotment from that pool.

The reality is that even with a pretty low activity 120 period we were still able to put quite a bit into the LP reward pool. We look forward to the return of a bull market and potentially able to revenue share even more.
80% APR FOR THE POOL
All in all, the new set of rewards pushed up the pool's APR to 80%! As of writing, the PKM:SPS has one of the best APRs across various Splinterlands related liquidity pools.
NOTE: This APR can and will fluctuate daily based on the value of the tokens in the pool and the price of PKM on 3rd party markets.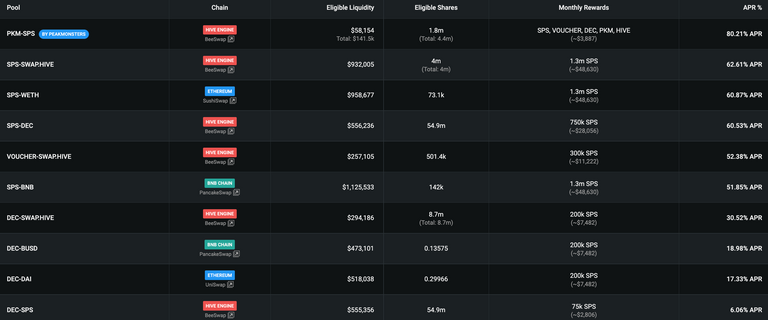 While the APRs can and will change over time, we'll make sure to keep incentivizing the liquidity pool providers that help in creating a more stable PKM:SPS pool.

PeakMonsters and Splinterlands links:
Other Social Media accounts:

---
---