Platypus-Dundee's Weekly Curation Post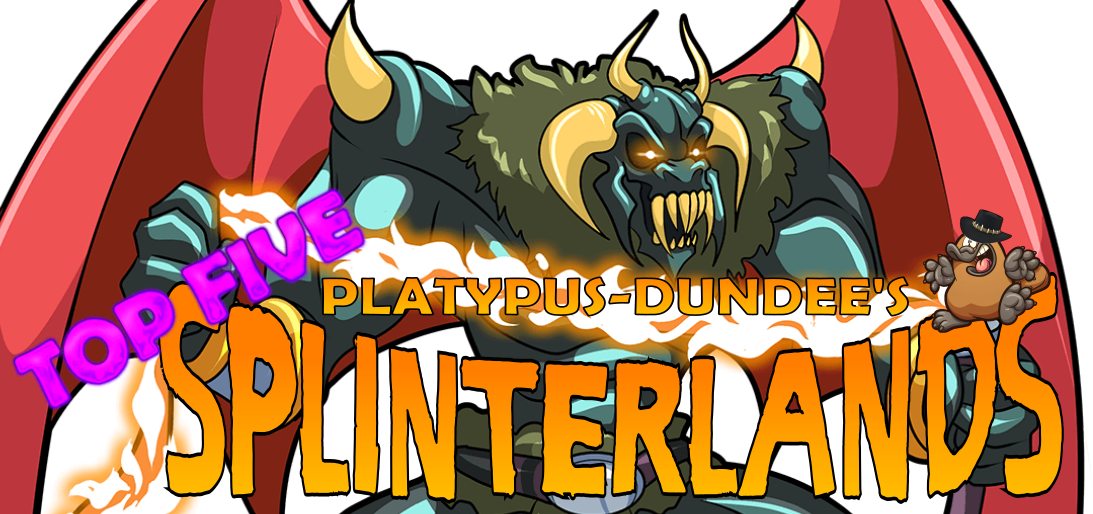 G'day Cobbers and welcome to my weekly top 5! This post is to highlight some great posts i have found during the week. Each post selected shares in 75% of the rewards earnt and one lucky post gets an ecency boost!


This first post is to highlight a really great tool, SplinterStats Season Report Card. This is something I use regularly too and you can see by @sketchygamerguy # One Sketchy Season Report Card - Splinter Stats Season 60 Report Card post that it is great for self analysis. Currently the API doesn't allow for a full break down but we are all hoping @splinterstats can get it sorted soon.


Ever wondered how the back-end of a market place like peakmonsters works? Check out Become an expert at how Splinterlands Markets work - by knowing how they tick. by @jarvie to get full bottle on the API and it's implementation.


In case you've been living under a rock I present this next post Doctor Blight Abilities Revealed about the new promo card by @monstercrusher. This post details and explains the ins and outs of Doctor Blights abilities.


WOOD NYMPH Fanart by @fairyz is a lovely depiction of one of my favourite monsters to use with the Earth Splinter.


Last but as always not least @stader fan fiction post Just Let Me Out - Splinterlands Fanfic - Halloween Theme - ENG/BR is a harrowing and creepy story set in the realm of Splinterlands.

For their fantastic fan fic I award @stader this weeks ecency boost!
Till next time
---
---