My Season Rewards in Bronze III
Hi everyone! New season has started and so the rewards from last season have come in!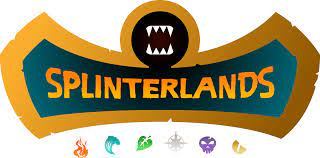 I wrote earlier this week that for beginners like myself it has become a lot harder to get around as DEC rewards don't start until Bronze II and I do not have the collection power to get there yet. But not to worry because I have decided to keep playing and to invest some of the tokens I make on Hive in this project! More about this in a bit!
My Season Rewards
So I had a struggle season, the rewards went down a lot! And I think it's no suprise the rewards were as disappointing as the season itself. Here is what I got:

I was really hoping for some cards to increase my collection power, but it was not to be...
Looking Forward to Next Season
As I mentioned I have decided to stick around, despite the new rules. Firstly because I like the game, but also because I believe it is the blockchain game with the most potential for profit! So I have decided to make some investments. I used the staking rewards from some other coins of this month to buy around 800 DEC, so that should help and I have been blogging more here, to increase the SPS amount I receive, all little bits help right?
My main question for this season is: Is it smarter to rent my way to Bronze II or to buy my way there? Hopefully some of you can help me with this question.
I hope you all had nice rewards and hope you have a very succesful season ahead!
---
---