3 Rules for Farming DEC! PeakMonsters.com is Here to Help!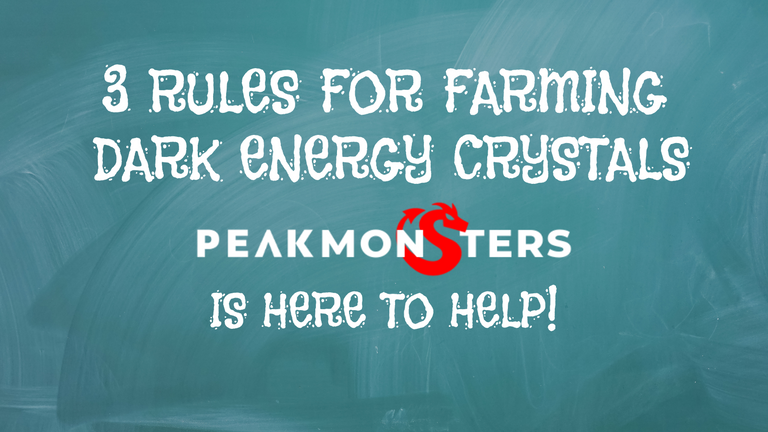 With farming DEC, there's a lot you need to know, and the right tools will give you an edge over all the other players. I'm here to share with you how you can farm efficiently, and how PeakMonsters.com can help you!
As some of you may already know, I have several accounts so I can give objective feedback in the different leagues. In today's discussion, I have finally gathered enough data to say that it is still possible to earn DEC, when farming, no matter which league you decide to farm. But in order to do so, there are strict rules you have to adhere to in order to ensure that you will not lose money and come out on top.
Rules of Farming
Rule #1: Rent with a Set Budget
This may seem like I'm setting the obvious, but this is incredibly important that I cannot emphasize this enough. Setting a maximum rental budget is the best way to ensure that you will be able to earn back what you spent on renting from farming DEC at the very least. The easiest way to set a budget is to ask your friends who are farming, "How much are you earning in your current league?"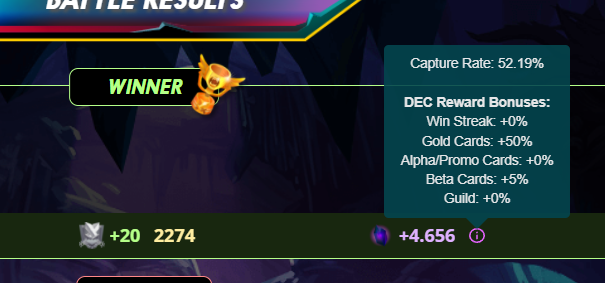 Once they tell you, then the easiest way to set a budget is to use this formula:

Based on the formula above, you should be able to achieve ROI by 50% ECR. The reason for 60 wins at 50% ECR is mainly because it seems to work for me the most. You should be able to earn your invested rent way before 50% ECR assuming you win all the matches but this isn't a perfect world. Chances are you'll only win 50-60% of the matches, and that is enough. This formula seems to work only if your win rate is above 50% so you had best play the game properly, which leads us to rule #2.
Rule #2: Rent Smart
For every league, there are different strategies that work best. Some times it's not necessarily the expensive cards that give the best win rate. This is where renting smart will come in handy. As a rule of thumb, this is what you should rent per league.
| League | Splinters to Rent |
| --- | --- |
| Bronze League | Don't Farm here |
| Silver League | Any 1 Full Gold Foil Team |
| Gold League | 1 Full Team + Half a team + Dragon |
| Diamond League | 2 Full Teams + Dragon |
Bronze League
I don't consider farming in bronze league viable for DEC profit now as it's too low. If you want to earn, you should quickly climb out of bronze and into the other leagues!
Silver League
For Silver League, the only way to truly earn is to utilize Gold Foil teams. I wrote an article about it before so if you're interested, check it out here: Farming Silver on a Budget!
Gold League
In gold league, you should rent 1 team which would be your go-to team to most scenarios. Then you'll have "half a team", which is a complete situational team such as Owster Rotwell and death team, which is played when you expect the enemy to bring in magic damage. Lastly, a dragon team is used the moment your main team and your situational team can't be used.

This is an example of my deck that I recently used. This cost me 1.2k to rent, and I earned 800 DEC profit.
Diamond League
In this league, the cost of rental is high. If you want to be able to win more than you lose, you'd need to rent 2 full splinters and a dragon team. You have to rent neutrals as well as a summoner for each splinter to boost your win rate. Expect your cost of Rent to be around 2k-2.5k DEC as you try and round out your deck.
Rule 3: Play with an Objective
It is best to play focusing on completing your Daily Quest as a lucky chest can instantly give you ROI. I like to base the first team I rent on the Daily Quest I got, then hope for the best that the second quest is something I can accomplish. My objective is to always get ROI at first, and then farm until I feel like it is no longer worth playing. When this happens, I'd move to the next account and play there. Remember, you always have to make sure that when you play, it had best be worth your TIME and EFFORT, as well as it should be fun!
Let PeakMonsters.com Help You!
Now that you've got the 3 rules in mind, it should be easy! The hard part is executing your plans properly. That's where peakmonsters comes in! I like to use the favorites function!
What's that?
If you head on over to https://peakmonsters.com/rentals, you'll see this.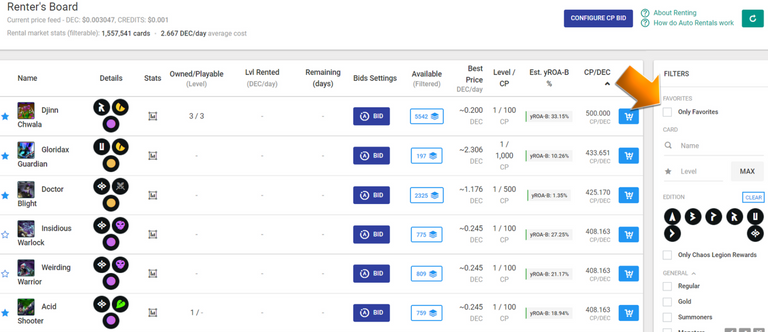 This is the favorites button that is incredibly helpful in organizing your teams. To set a monster as favorite, just click on the star next to their name and it will be part of the list.
Example time!
So for example, when I want to rent for my silver gold foil farming team, I simply use this settings.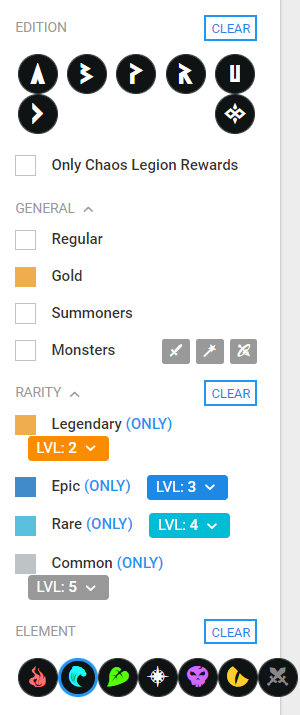 When I click on Favorites, I instantly get what I need to rent, and just click add to cart on each card and done! The whole process is less than 30 seconds.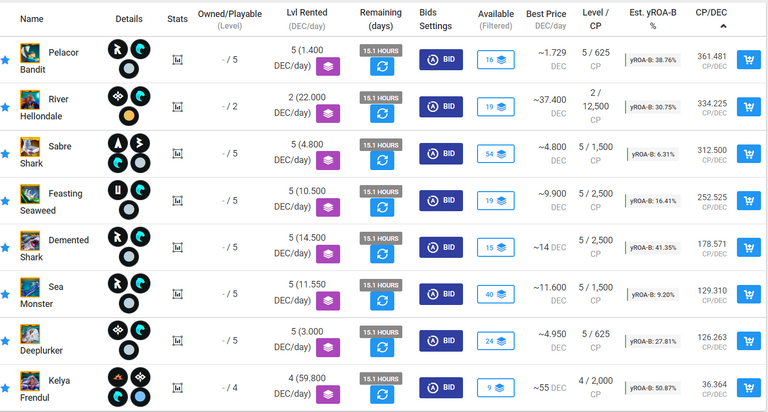 Now if I need to rent other splinters, I've already set them as favorites! I just change the settings every time and the whole process is really simple, especially for me that likes to try different splinters and rent efficiently.
Reminder
Despite the DEC reward pool constantly getting smaller and smaller, there are still ways to earn money in this game. As long as you follow those 3 rules and let peakmonsters.com help you, you should be rewarded for your effort! Remember, your time is money so you had best be efficient on how you spend it!

Credits
Cover photo created using canva.com and the included elements
Logos and images used are from Splinterlands and PeakMonsters.com

If you want to create a new account, feel free to use my referral link below! I'd be happy to delegate some cards to help you get started.
https://splinterlands.com?ref=pogier
---
---