Do Something with those Vouchers!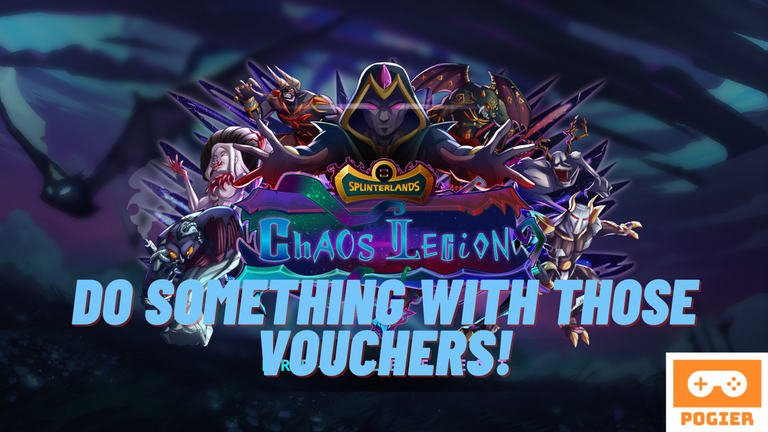 Here I am with a gentle reminder to DO SOMETHING WITH THOSE VOUCHERS.
If you haven't watched the latest Town Hall (Formerly known as AMA). then you should definitely give it a watch!
Basically the most important reminder that really stuck with me was what @yabapmatt said. I don't remember it word for word, but @rosiew wrote this on the AMA summary. Check it out here!
"This is the time when vouchers will have the most value, so getting the presale packs has more value for before the presale ends. It would be a shame to see the vouchers not used. There won't be a better opportunity to use them. Maybe next year they will have value but not for the rest of this year."
What does this mean?
You have to decide if you're going to use it, sell it or keep it. But if you do choose to sell it, please remember not to let greed cloud your judgment. I almost let my greed get the better of me but then it's a good thing I've got the plans I've been sharing to the community. I eventually decided to sell it for more SPS and DEC, which turned out to be a good move.
Let's Look at the Chart
We can see here that the price is on the lower side. The Presale is almost over, but if you're waiting for the very last day, then I honestly wish you good luck!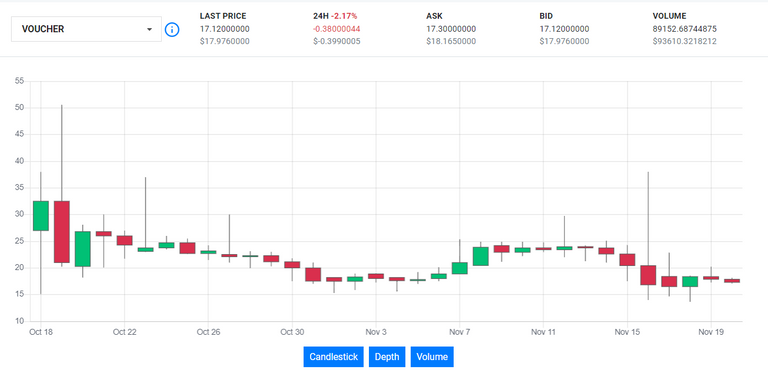 Once again...
Do something with those vouchers, and soon! All the best to you!

If you want to create a new account, feel free to use my referral link below! I'd be happy to delegate some cards to help you get started.
https://splinterlands.com?ref=pogier
---
---