Pogier's Brawl Report #10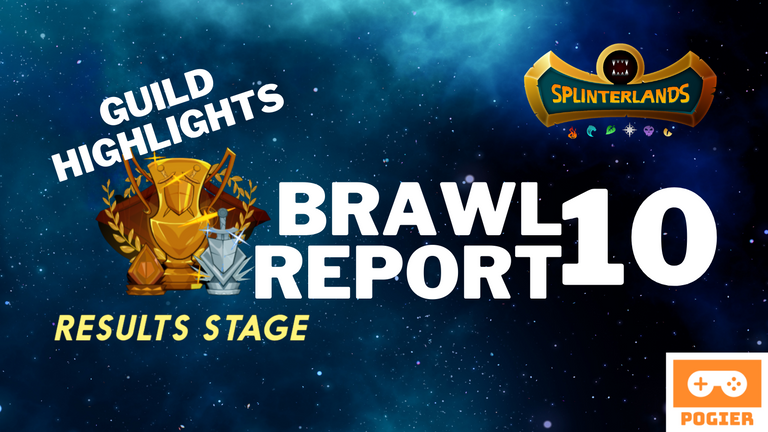 Hi everyone! Pogier here with Brawl Report #10! After the last brawl's fantastic run, I wonder how we fared this time around! If you're looking for epic matches and awesome commentary (yes, I'm complementing myself), then you're in the right place! Get ready for awesome battles! Let's get started!
Overall Guild Performance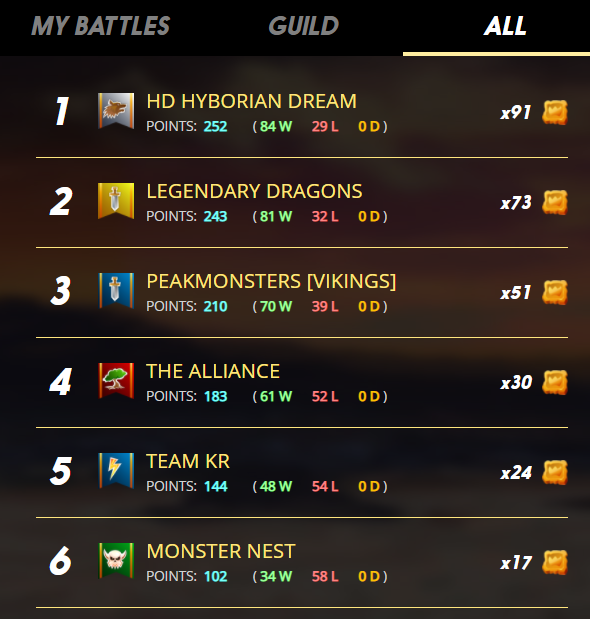 After the last brawl's first place finish, we took 3rd place with 70 wins, 39 losses, and 0 draws. For our effort, we got 51 crowns with each participating member winning 2550 merits.
Captain's Bounty
For this brawl, the bounty has been set on HD Hyborian Dream.
Personal Brawl Results:
In this brawl, my score was 2 wins and 5 losses. I was assigned to Gold Level Untamed/Dice. This was my first time in this game mode, and I was honestly ill-equipped for this. I didn't rent well enough for this strategy, and it shows in my score. Let's check out my battles!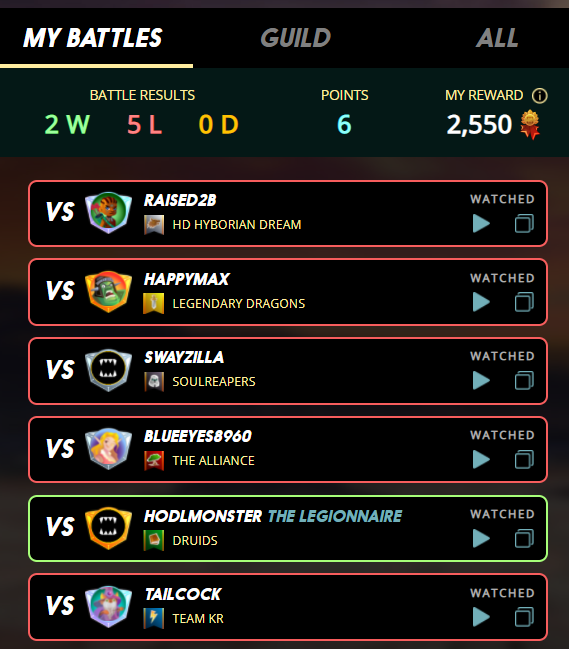 Battle Replays
Battle #1 BOUNTY: Lose
In this match, I lost versus the yodin team. I was out matched as I should've brought two tanks in the first two position in order to mitigate the damage from blast. My mistake here was not trying to destroy my enemy from the backline while I handle the damage from the front, as is the strategy with the shieldbearer.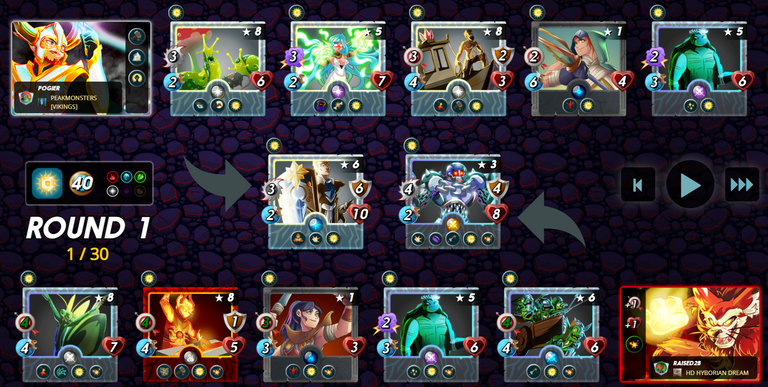 Watch Here
Battle #2: Lose
In this match I was instantly at a disadvantage because of the Earthquake game mode. I was decimated in this match.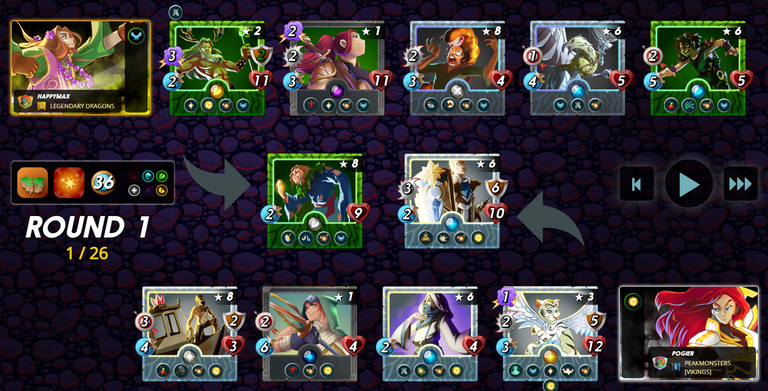 Watch Here
Battle #3: Lose
In this match I didn't have a good enough tank. I learned here that for a low mana match, I should've chosen a solid Gladius Card to be the main tank as the bloodlust would prove invaluable here.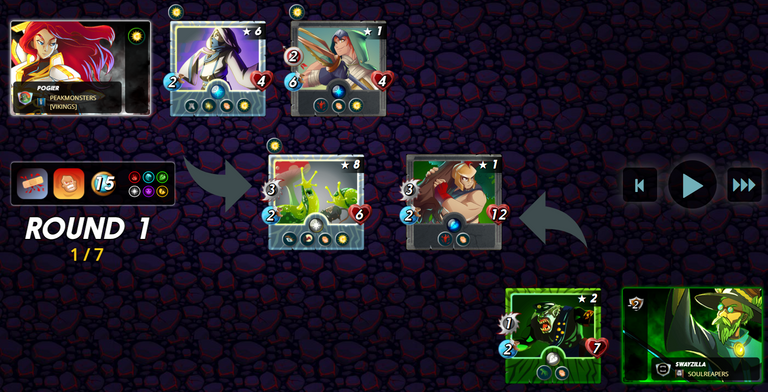 Watch Here
Battle #4: Lose
The Taunt ability wasn't my sole ownership. I lost because I did not have cleanse on my side, so the moment affliction was on the field, that was GG. I was outlasted in this match, and my magic damage was decreased with void.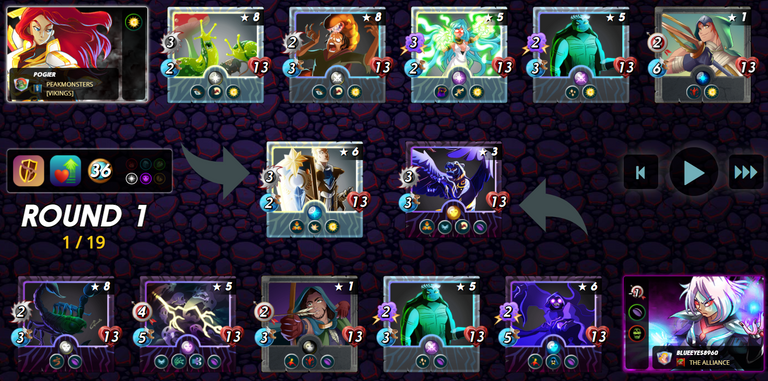 Watch Here
Battle #5: Win
I learned my lesson in my earlier loss. this time around I brought in my tanky Hugo Strongsword! He would take all the damage from the front, while my other units would take out the backline. For the most part, my strategy worked and I won! Let's not forget that my team had shields and heals to mitigate the damage from the enemy.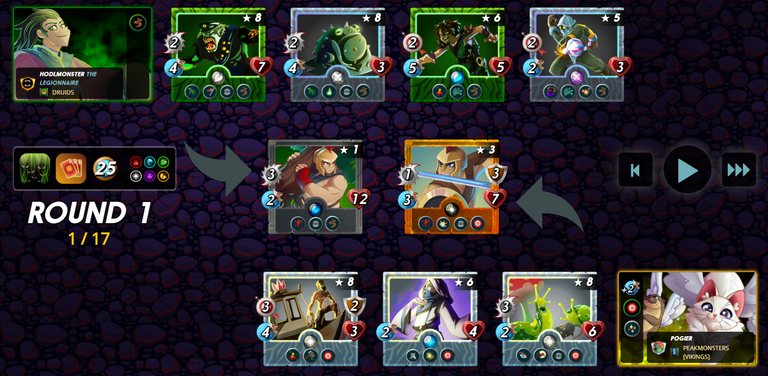 Watch Here
Battle #6: Lose
I expected my opponent to bring a magic heavy team and was hoping to counter them like that. My main damage was easily destroyed by Mylor with the thorn ability. I lost convincingly here.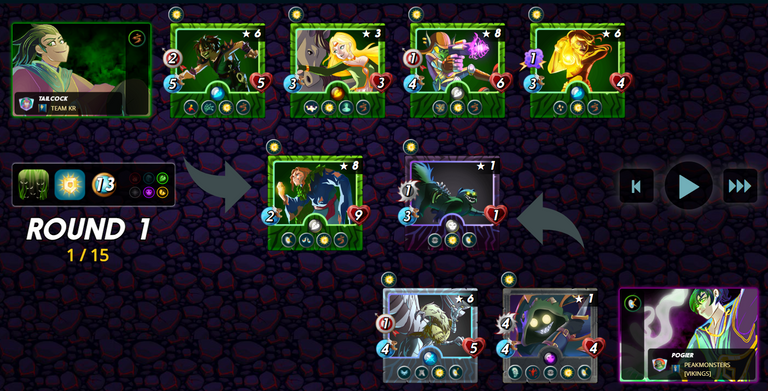 Watch Here
Battle #7: Win
In this match I was able to destroy most of their units before my first tank was killed. I managed to win this match because it was "Kron VS 5 units". The scavenger ability allowed my Cave Slug and Parasitic Growth become great tanks that were able to take a lot of punishment from Kron the Undying. My heals coming from the Tortisian Chief were truly clutch here.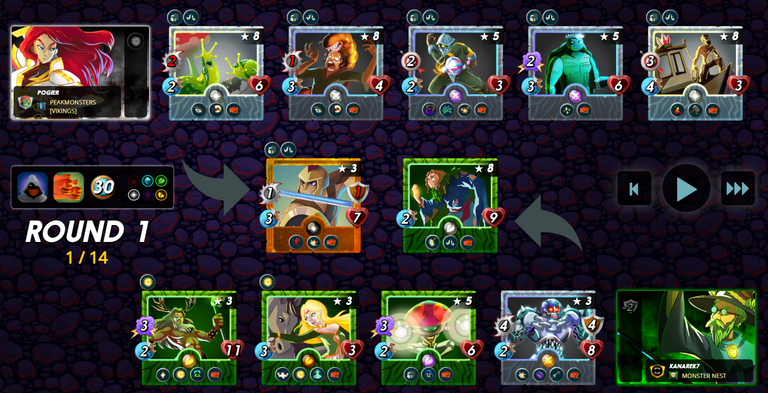 Watch Here
Guildmate's Bounty Matches
This was a match that papadoge brought his A game, but when the fight began, it was obvious his enemy didn't have the cards for the chosen game mode. Victory was literally obvious without even watching this match. That is the power of levelled up cards vs non-levelled up cards. Great job nonetheless to papadoge!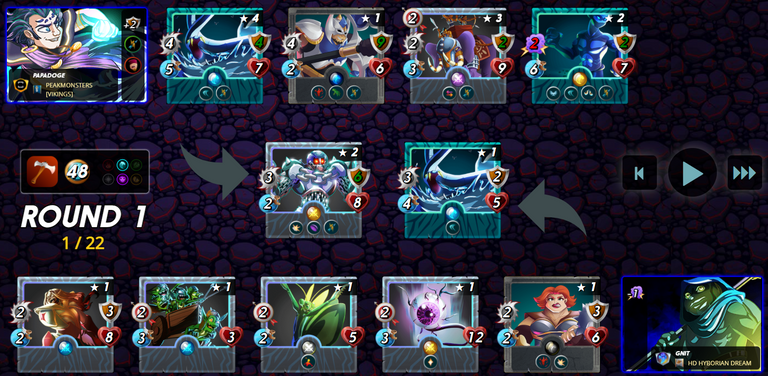 Watch Here
Captain Katie was a monster here! Jordy brought in Lorna shine which added an extra layer of protection to all their units. 5 units that could attack in the no melee rule set quickly showed the difference in damage output. The added protection and extra damaging units sealed the match, giving Jordy the win!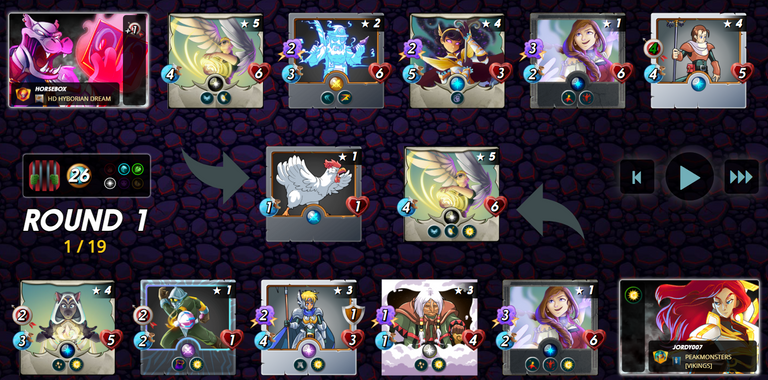 Watch Here
@No2's match!
No2 played this match fully expecting his opponent to bring in a magic team! His intuition was correct, and his decision to put a Baakjira and Djinn Oshannus in the first 2 positions proved to be game winning. The void ability prevented the enemy from doing as much damage, and thus eventually secured victory.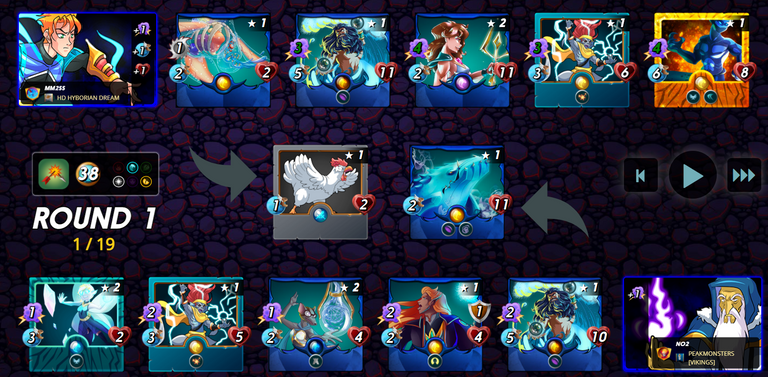 Watch Here
In this match, bringing Mylor Crowling was the right move. Urchin fully expected the enemy to bring in melee units, and they were right! Quora Towershead was the MVP here and at the end of the match, it became a 1v1 versus the enemy's gladius card BUT by that point, Quora Towershead already had 3 kills so it was easy to make short work of the enemy as she was now doing 5 magic and 5 melee damage.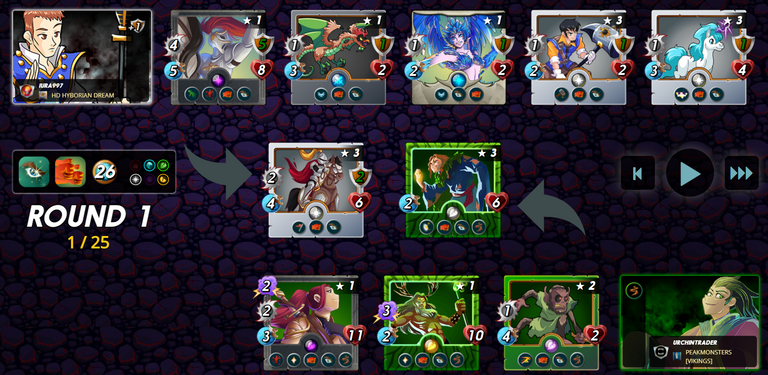 Watch Here
Kalyus coming in with a great play! For a 21 mana match with the Noxious Fumes game mode, it was a good move to bring in Almo Cambio as the main tank with a backup healing tank in Xenith Monk. Out-sustaining brought them the W.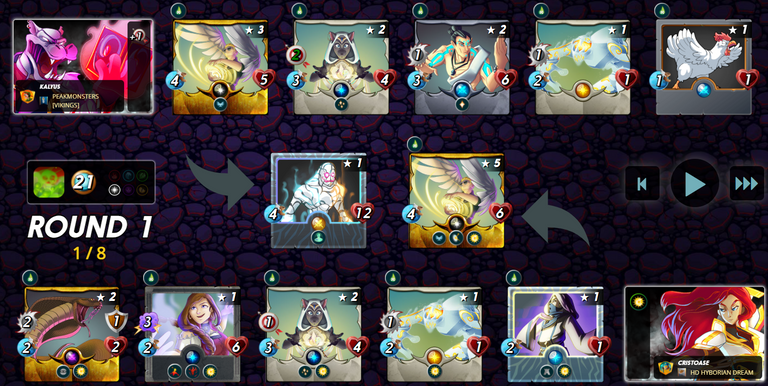 Watch Here
This was an interesting match! Quora vs Quora! The match was in favor of cryptocopy from the start as his team had more overall damage output. The last stand ability from Llama was also applied in the end to Brownie. The match could have been different if the last stand was applied to Quora. Perhaps the match would have ended differently, but this was cryptocopy's win!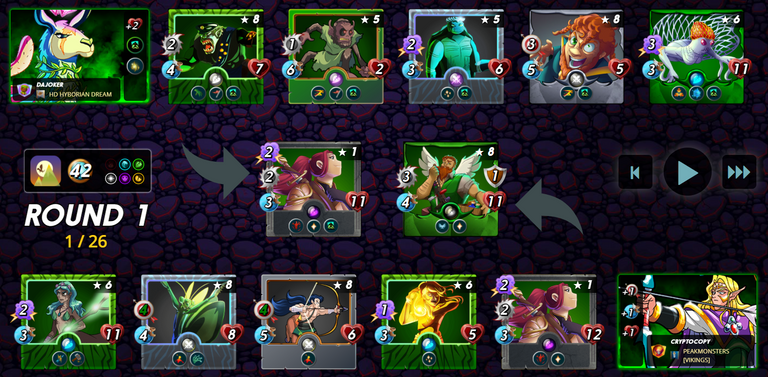 Watch Here
In the reverse speed and super sneak game mode, shallwish brought in a team full of 1 speed monsters! By bringing a team focus on the reverse speed rule set, they took advantage of the match and easily decimated the enemy yodin team!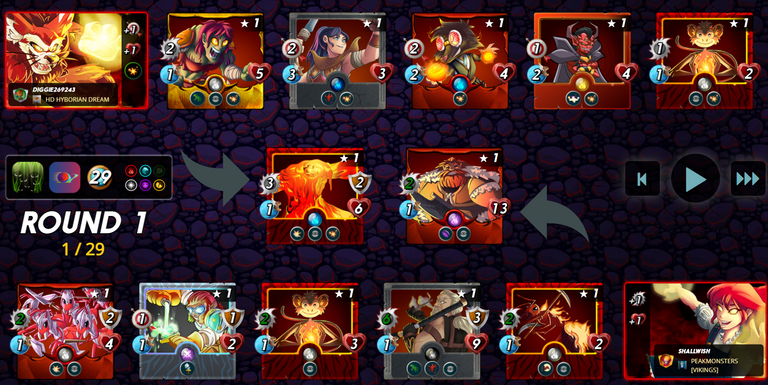 Watch Here
Lessons Learned:
Always double check the fray you joined! I was fully prepared for a different fray and it shows in the brawl results. I learned a lot from my losses here and if I get put in Gold untamed again, I am sure I will be able to do a better job.
Bonus Gladius Pack!
I finally got QUORA TOWERSHEAD! This is one of the cards I've been waiting for because of her shear OP-ness!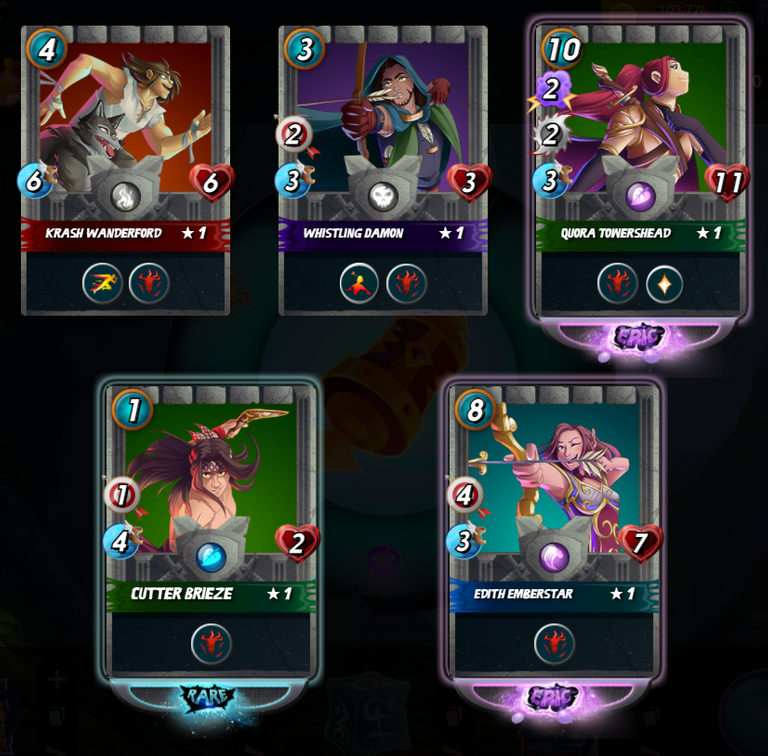 Credits
@mozzie5 and @kennysgaminglife inspired me to start making these brawl reports!
@BP9930 for being an awesome leader in PeakMonsters [Vikings]
Cover photo created using canva.com and the included elements
Logos and images used are from Splinterlands

If you want to create a new account, feel free to use my referral link below! I'd be happy to delegate some cards to help you get started.
https://splinterlands.com?ref=pogier
---
---