Pogier's Brawl Report #11: 3 PeakMonsters Guilds in One Brawl!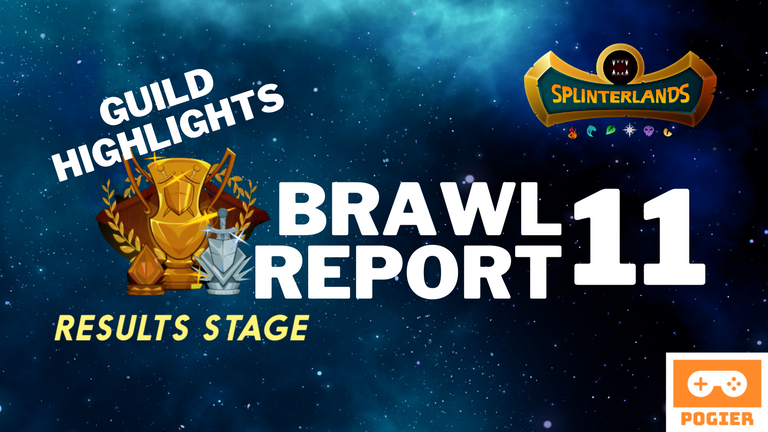 Hi everyone! Pogier here with Brawl Report #11! This brawl was pretty exciting as there were 3 PeakMonsters guilds here! Get ready for a lot of awesome matches ahead!
Overall Guild Performance: 3rd Place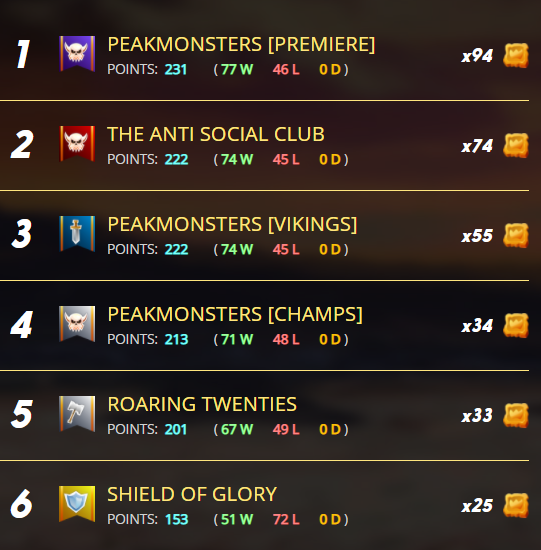 This time, we took 3rd place with 74 wins, 45 losses, and 0 draws. For our effort, we got 55 crowns with each participating member winning 2750 merits.
Now I know what you're thinking; "Why are we not tied for second place when we have the same win rate as The Anti Social Club?" I couldn't find the answer to this, but my guildmates mentioned that in the result of ties, the higher ranked guild will be given the higher ranking. If someone can verify this with the brawl rules, that would be great!
Captain's Bounty
For this brawl, the bounty has been set on The Anti Social Club!
Viking Performance!
Like the Vikings of old, we must honor the warriors that secured the most victories! Let's all congratulate @UrchinTrader, @CryptoCopy, @Kalyus, @Jordy007, and @ShallWish for smashing through their foes! Urchintrader deserves an even greater round of applause for a complete sweep!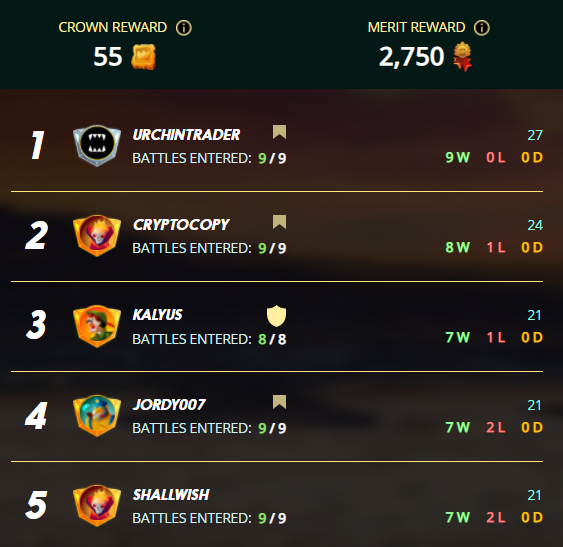 Personal Brawl Results:
In this brawl, my score was 5 wins and 3 losses. I was assigned to Gold Level Untamed/Dice. I rented with this in mind, and the difference of my results from last time was like night and day. I still lost so I've definitely got room for improvement. Let's check out my battles!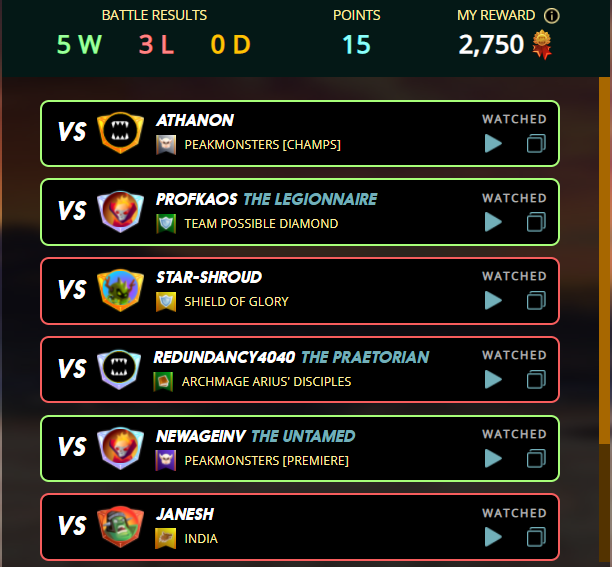 Battle Replays
Battle #1: Win
I expected this match to be a Kron the Undying VS Quora Towershead last stand match, but I underestimated my team! Orc Sergeant's inspire gave my team the necessary damage boost to wreck my enemy that my team ended up ganging up on Kron. This was a fun match to watch!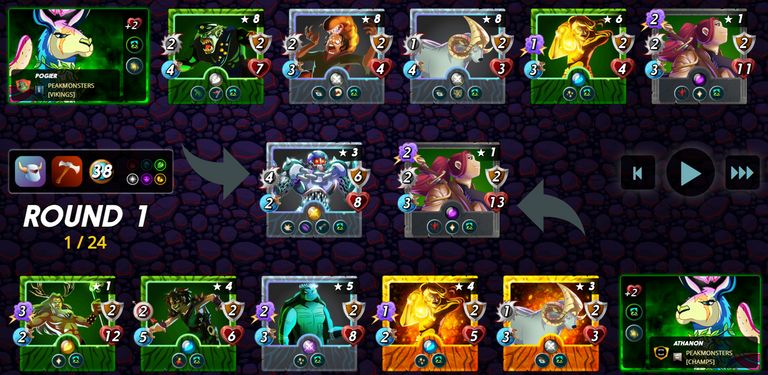 Watch Here
Battle #2: Win
The enemy chose Mylor thinking they'd be able to counter me because of the Melee Mayhem game mode, but that was a mistake. The thorn damage would ensure my team would all have Enraged, so that spelled disaster for him. I quickly destroyed their team with my Chain Golem doing up to 8 damage in a round!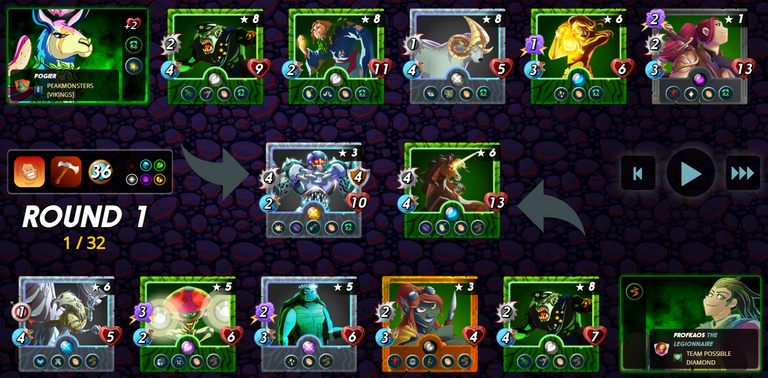 Watch Here
Battle #3: Lose
In a low mana match like this, Kron is a better pick than Quora. The last stand ability completely obliterated me. In the early part of the match, I was able to sustain and it seemed like it would be a tie. the moment fatigue started was when I knew it was GG. Next time, I probably should pick Kron xD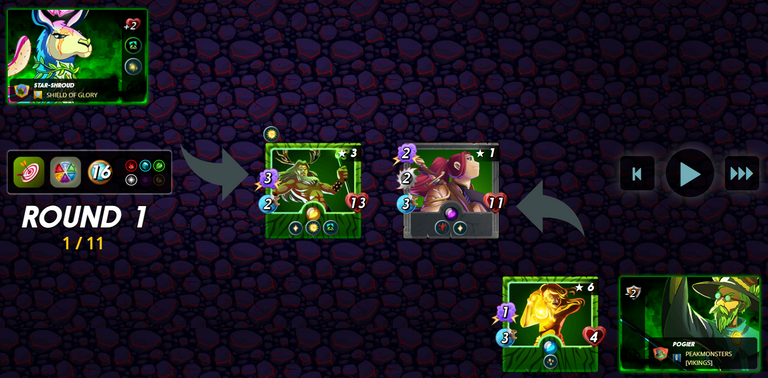 Watch Here
Battle #4: Lose
In this match I took control of the flow of the match early on. I was able to dominate the early game but once my Chain Golem was defeated, it was GG. The match was lost when Quora Towershead was my only one left and throughout the entire match, she wasn't able to get any blood lust.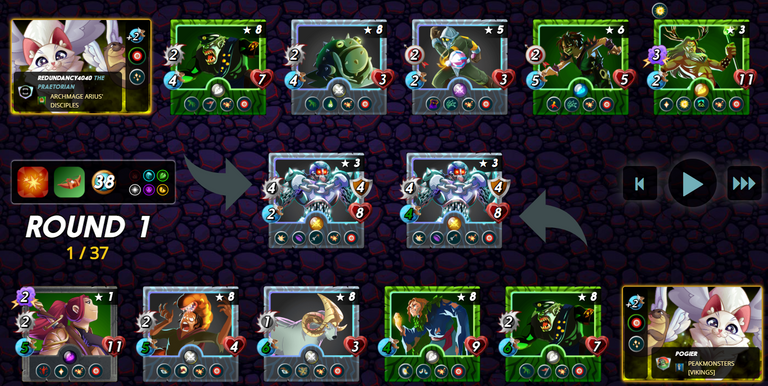 Watch Here
Battle #5: Win
The Chain Golem and Cornealus pulled a lot of weight here, as they acted as solid tanks. The opportunity attacks from 3 of my monsters always ensured that the lowest HP of my enemies were targeted first, while Quora Towershead was a monster here, getting 3 kills bumping up her damage to 5!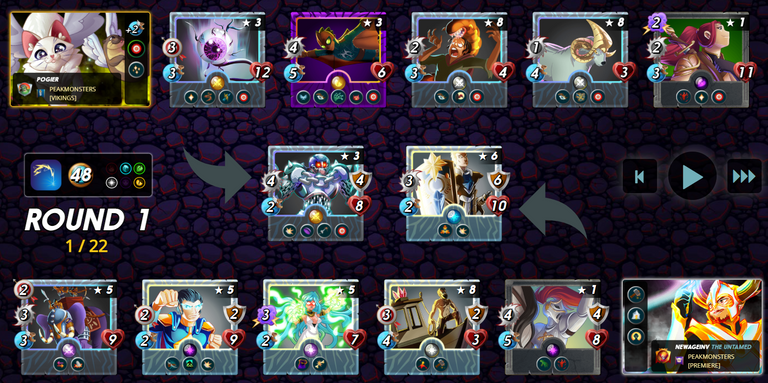 Watch Here
Battle #6: Lose
In this game mode, I tried to hope that my Chain Golem would be able to defeat them before it was destroyed. It was a really close match!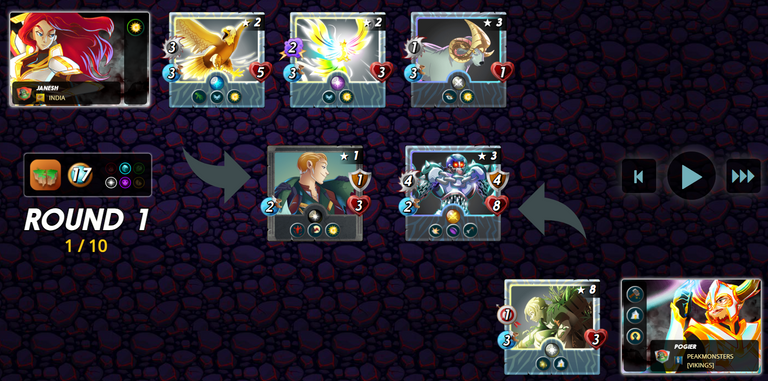 Watch Here
Battle #7 (Bounty Match): Win
This match was my bounty match! It just so happened that I was up against the guild master of anti social club! The pressure was on to succeed and it looks like I made the right call. My Dragon Jumper did a lot of work in this match as it went in for the kill! With the solid tank up front, Chain Golem was able to take a lot of punishment as usual to give my back line enough time to defeat my enemies.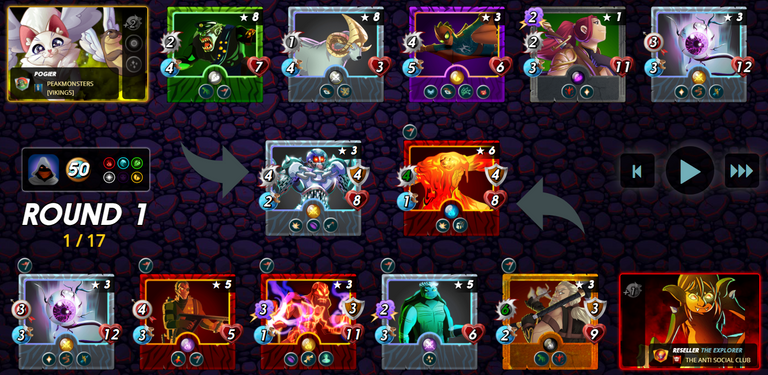 Watch Here
Battle #8: Win by Opponent Fled
Guildmate's Bounty Matches
This was a close call! The Yodin Zaku's blast ability gave his team an advantage. Coupled with everyone having divine shield, Lorna didn't bring any advantage to the game match. It was up to the sustain and repair abilities of Jordy's team that eventually gave him the clutch win! In the end Jordy won with only 1 HP left!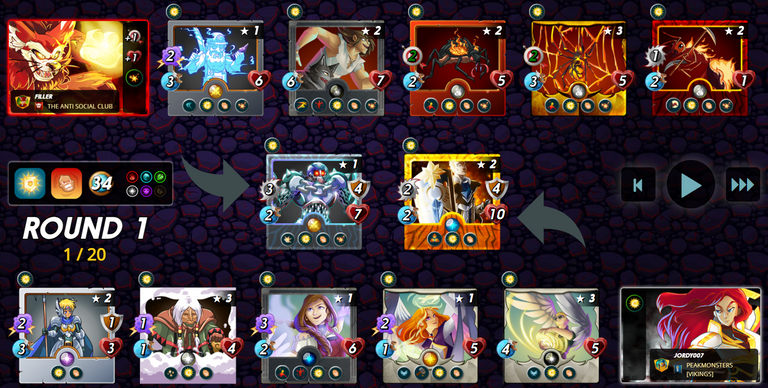 Watch Here
This looked almost like a mirror match! The sustain on mightpanda's teamp was the difference! In addition, adding up the Clay Golem tanking up front, with a secondary tank to soak up the snipes, this was a match well played. Good job on the perfect counter!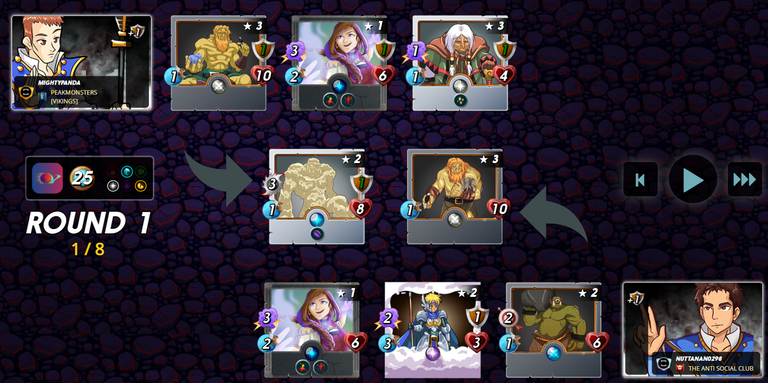 Watch Here
Once again Yodin Zaku showing why he's the boss! The blast ability here worked well as it was able to increase the overall damage output of papadoge's team. The moment the first death on the enemy team happened, the match result was set in stone.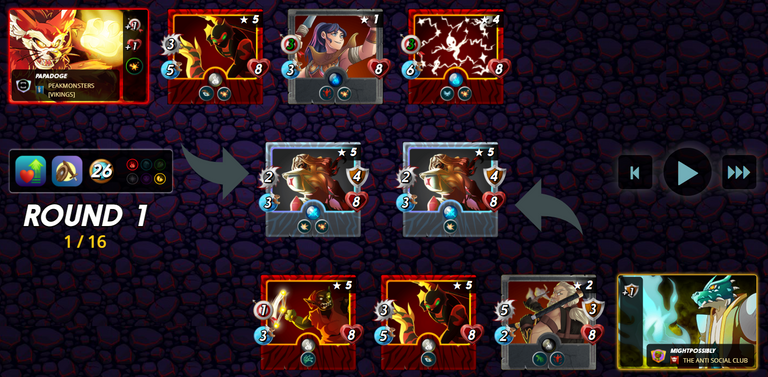 Watch Here
Without even looking at the match, you can instantly tell who would win. With 3 snipers on the enemy team, it was obvious that Quora Towershead's days are numbered. True enough, the ranged damage was making short work of the enemies and the Mylor thorn buff wasn't even something to worry about. Great job to cryptocopy for a solid counter!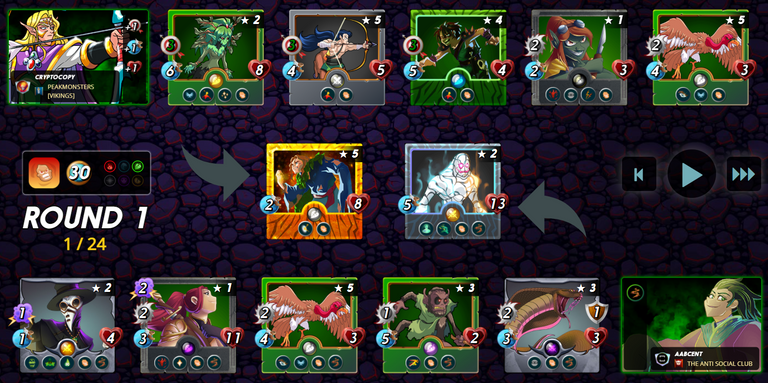 Watch Here
This match was an all melee that was pretty straightforward. With a lot of damage dealers to destroy the enemy and the flying ability to add a bit of evasion, john really played well here! The moment the cave slug was defeated, there was nothing that could post a threat to the Living Lava. Great match!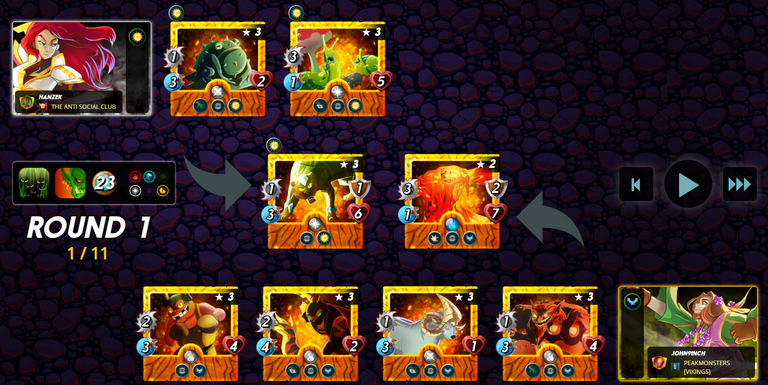 Watch Here
Great match by Urchintrader right here! Both units were able to outsustain the enemy and secured the win. The enemy's gladius card couldn't kill Quora before their Kron was defeated. This match shows how awesome these two units truly are, even at level 1!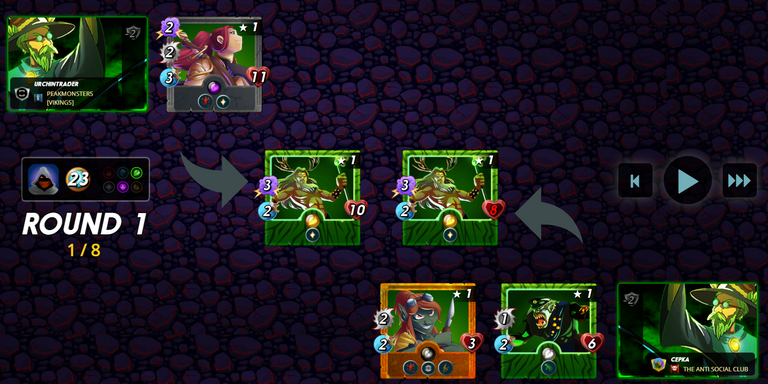 Watch Here
In a Back to Basics game mode, magic generally has a bigger advantage than ranged damage. This match showed just that. But the match was too close for comfort. The Regal Peryton got some super clutch misses which allowed the advantage to go to Kalyus. That's the beauty of magic damage: It's a guaranteed hit in a back to basics match!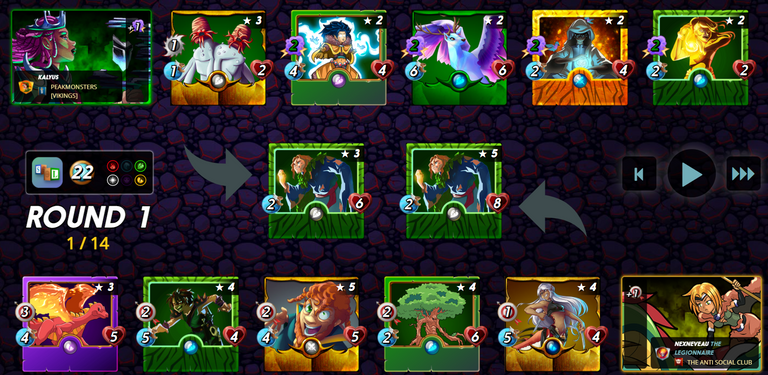 Watch Here
Guildmate Brawl Highlights
@urchintrader's match: Mirror Mode Victory!
This match would normally be a draw, but because of the home guild advantage, urchintrader got the win!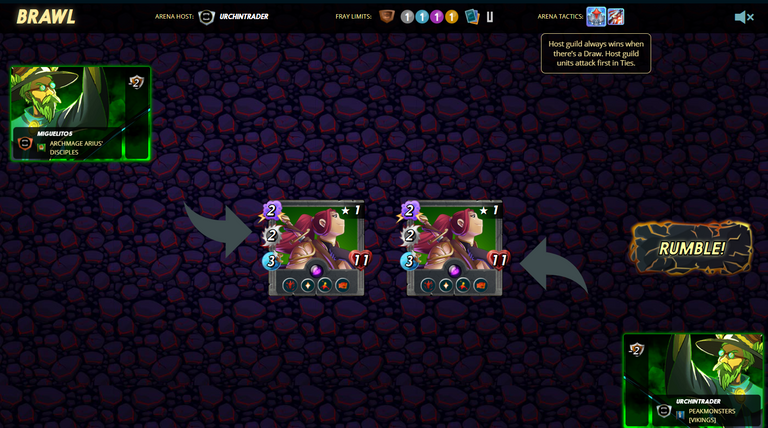 Watch Here
This match was full of destruction! Both teams traded blows and it is thanks to the snipe ability that urchin was able to deal more overall damage by attacking the middle of the team. This was a real close match but urchin's damage to the middle of the enemy team in the early game proved to be the game winning move.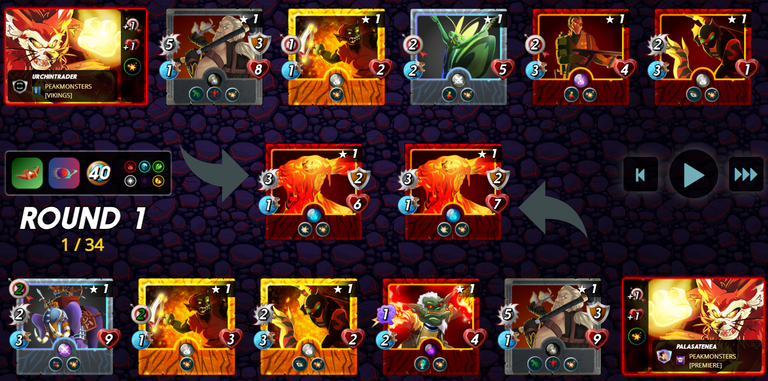 Watch Here
@jordy007's match: Sibling Rivalry!
Without reading the lore, you wouldn't know that Katrelba and Bertol are actually siblings! In this match, we'll find out who is the better one! With both siblings having to encounter the wrath of Mylor through his thorn buff, It proved more fatal to Katrelba as she had to hit twice per match! The real MVP in this match was Flesh Golem as it out sustained everyone with the help of the Wood Nymph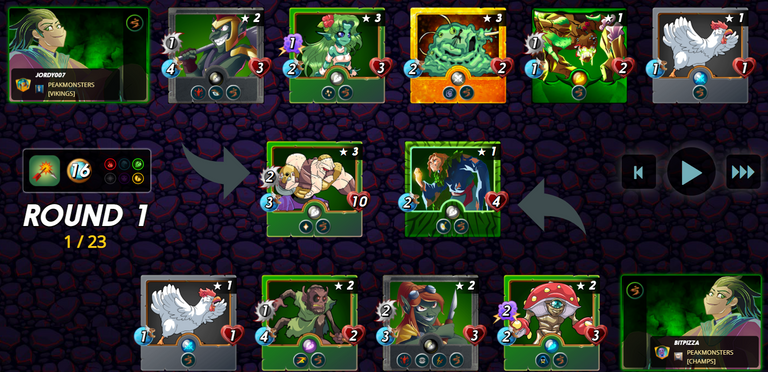 Watch Here
@jordy007's match: Sibling Rivalry Part 2!
It's a rematch between siblings once more! This time around, Katrelba died to thorns early on, while Bertol was able to get stronger. The thorns ability from Mylor proved to be too much for the enemy to handle. This was a GG from the very start.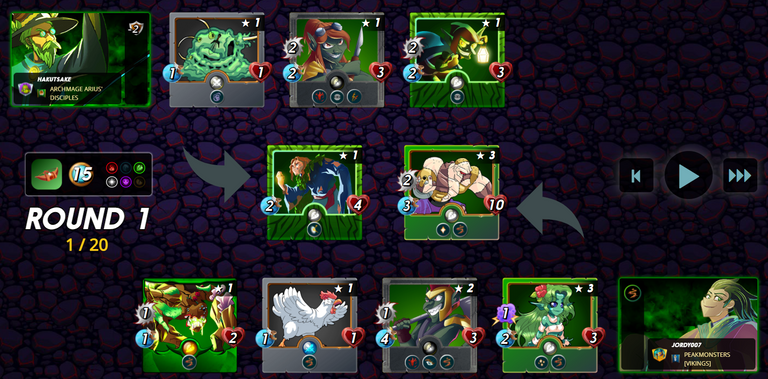 Watch Here
@jordy007's match: Katrelba's Rage!
After losing to her brother 2x in the previous matches, Katrelba Gobson is angry and out for blood. This match was a pretty close one! The earthquake would do 2 physical damage each time to all non-flying monsters on the field. Katrelba destroyed the enemy from behind and secured the win, while the Flesh Golem was a solid tank!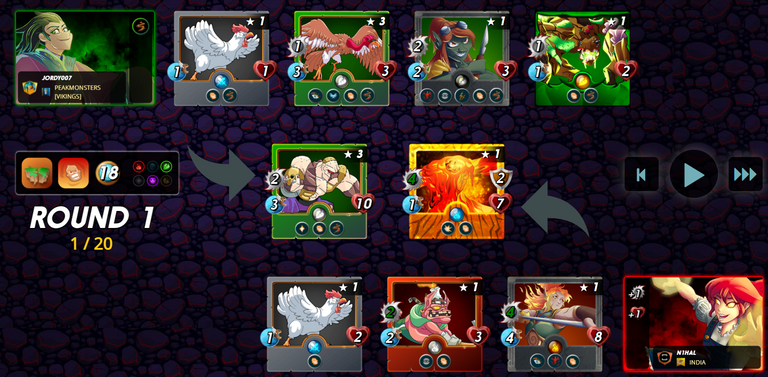 Watch Here
@lostintime's match: Crypt Beetle OP Tank!
For only 3 mana, the crypt beetle is one of the best tanks with its shield ability. LostinTime brought it as a main tank, which worked wonders versus the enemy! There were only 2 monsters on the enemy field that could pose a threat to it, but could only do 1 damage at a time. The Soulstorm put in a lot of work here and did the most damage. The Insidious Warlock wasn't able to really show his worth and only killed an enemy that only had 1 HP. Better luck next time! In any case, the crypt beetle despite being the tank surivived to the very end! This was a complete sweep.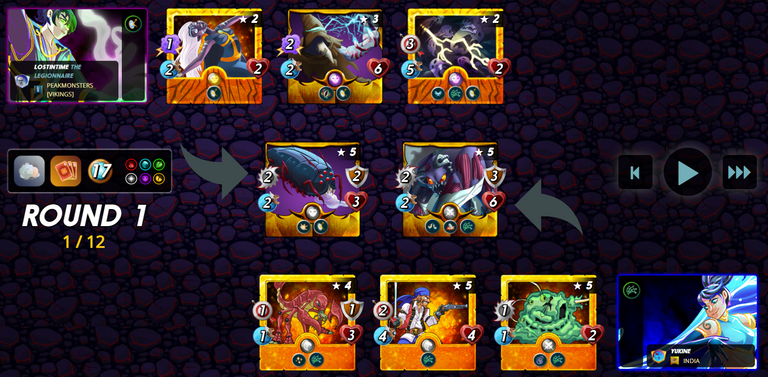 Watch Here
Lessons Learned:
In the untamed/dice gold league level, Kron the Undying is extremely strong in this ruleset. I lost some matches when I relied on my new toy, Quora Towershead, because of him. If the situation allows it, I should find a way to use him often. As for the other matches, one can see how OP Yodin Zaku can be, but it can still be countered. As usual brawls are fun and the game modes make it even more fun. I can't wait for the next one!
Bonus: Gladius Pack Opening!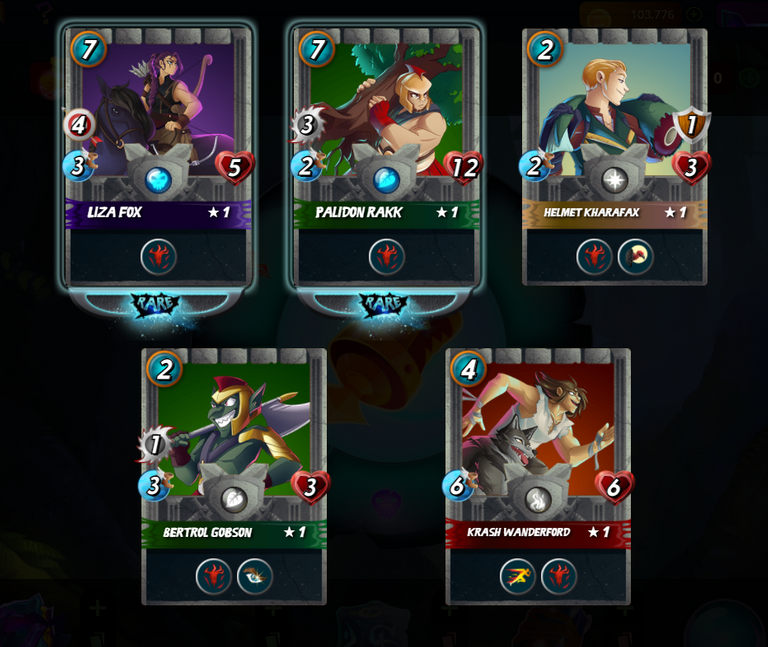 Credits
@mozzie5 and @kennysgaminglife inspired me to start making these brawl reports!
@BP9930 for being an awesome leader in PeakMonsters [Vikings]
Everyone in PeakMonsters [Vikings] for doing a great job!
Cover photo created using canva.com and the included elements
Logos and images used are from Splinterlands

If you want to create a new account, feel free to use my referral link below! I'd be happy to delegate some cards to help you get started.
https://splinterlands.com?ref=pogier
---
---