Pogier's Brawl Report #7: Packed with PeakMonsters [Vikings] Bounties!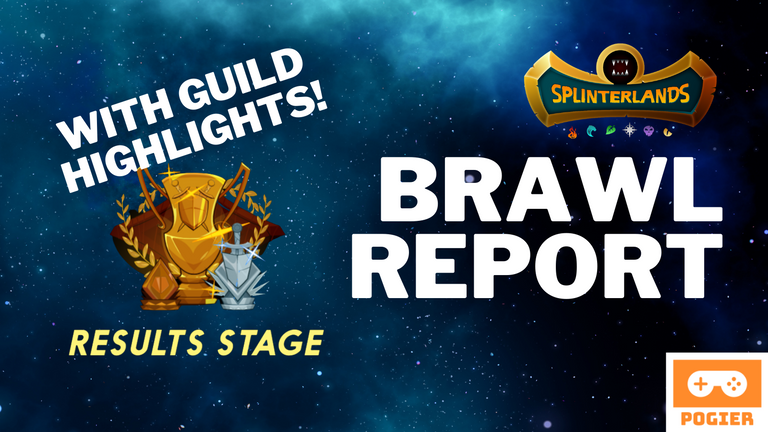 Hi everyone! Pogier here with Brawl Report #7! This brawl was pretty hard as we were up against the top guilds! So if you're expecting awesome close matches versus the best, you're in the right place! Let's get started!
Overall Guild Performance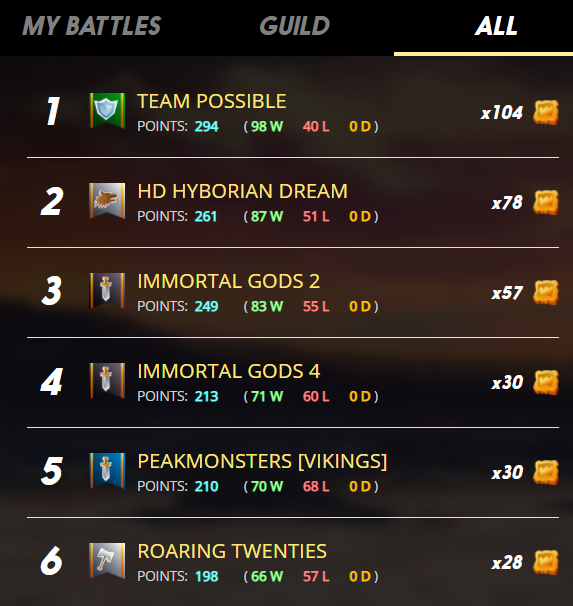 Once again, we took 5th place with 70 wins, 68 losses, and 0 draws. For our effort, we got 30 crowns with each participating member winning 1500 merits.
Personal Progress/Goals:
This was my fourth time fighting in the higher leagues. I want to win as many matches as possible, but the different game modes make it difficult. Add it to the fact that players are really good up here, so brawls never get boring! With an awesome leader like @BP9930 inspiring the way to victory, we'll be getting stronger even faster! For this brawl, the bounty has been set on both Immortal Gods 2 and Immortal Gods 4. This gives us 2 chances to that sweet bounty.
Personal Brawl Results:
In this brawl, my score was 6 wins and 3 losses. I actually attacked pretty late into the night because I had to rent cards. Thankfully, the maintenance didn't last too long but I was partially sleep deprived as I was playing. Fingers crossed I do well this brawl! Same as last time, the fray I joined was gold level!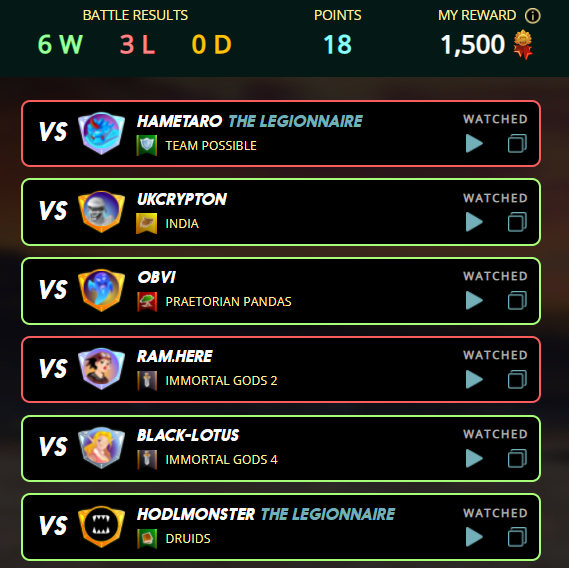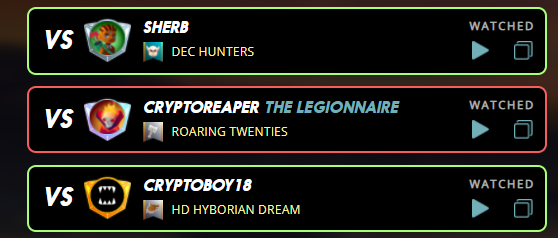 Battle Replays
Battle #1: Lose
In this match, I was outplayed here. In the absence of melee damage, I should have prepared better for snipers, especially with the blast damage. Because of the sniper attacks, my damage dealers were quickly decimated.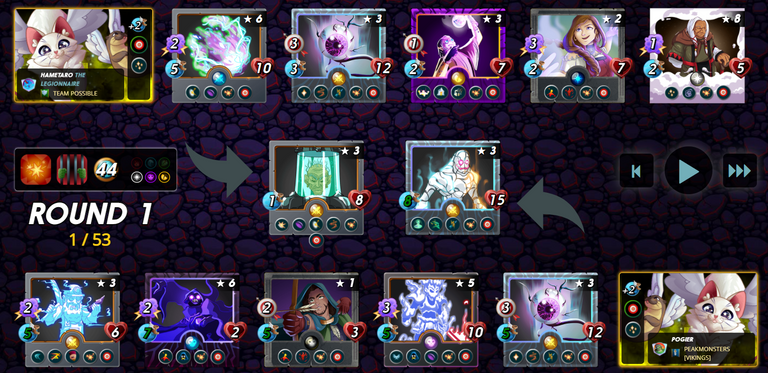 Watch Here
Battle #2: Win
Once again, I brought in my winning formula of "Kill them with sneak!" Once my gladius card's bloodlust was activated, the win was in the bag.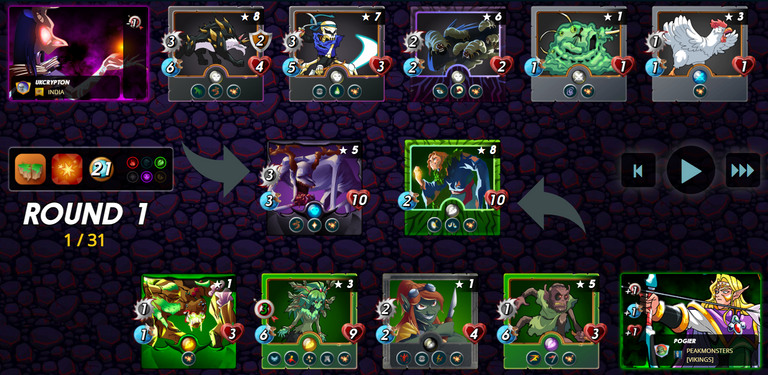 Watch Here
Battle #3: Win
This game mode, my focus was to get rid of the enemies with opportunity attacks. I won because I had the advantage of speed, and made short work of my enemies with the help of Kitty's sustain.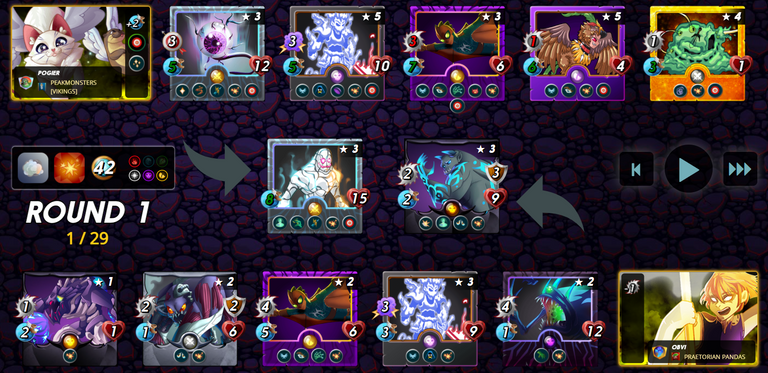 Watch Here
Battle #4: Lose
I was up against an Immortal Gods member, which was a bounty for us. This got me pumped but when I saw the usable splinters, I felt that this would be a tough one. Indeed, this was a loss for me. I had no rented cards for water and life, so I was destined to be wrecked. I tried to make do with the rented cards, but the sniping from my opponent led to my defeat.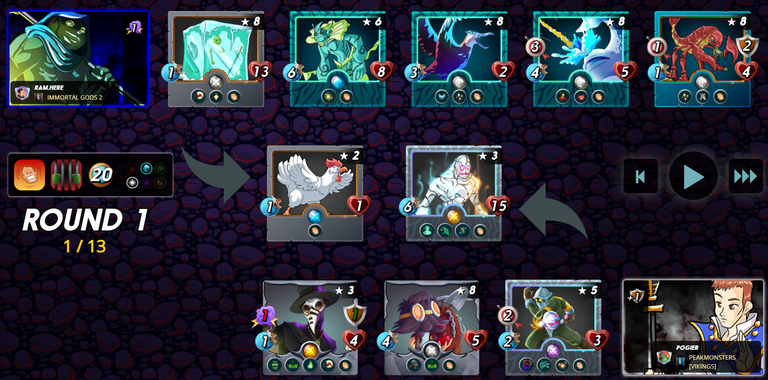 Watch Here
Battle #5: Win
Another bounty up! This time I knew I had to win! I couldn't let our leader down! The moment I saw Equal Opportunity as the game mode, I knew I had to pick dragon+earth combo. This was a match full of misses on both sides, as I outsped him, BUT I had to deal with blind. In the end, I managed to win!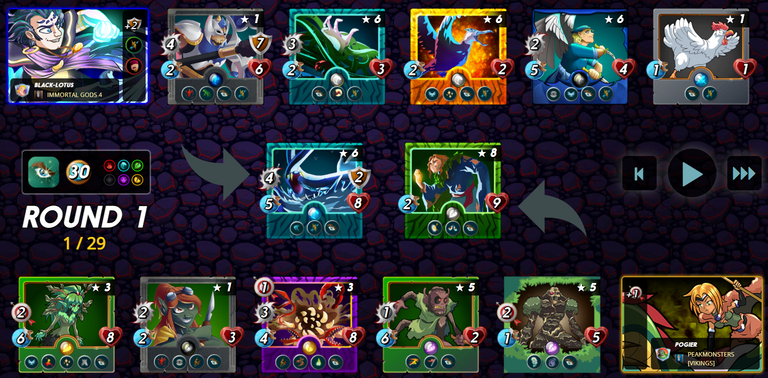 Watch Here
Battle #6: Win
This was a close match where we slightly mirrored our units, except I brought in the main game winner: Tower Griffin's +2 armor! I brought him in for blast protection! You can see how I decimated my enemy!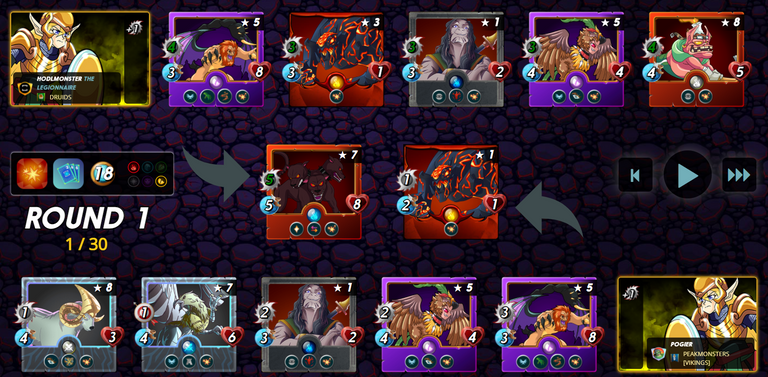 Watch Here
Battle #7: Win
In a low mana fight, I decided to bring in explosion to help me out. The deciding factor here was Doctor Blight as well as my gladius card putting in the work. Once his gladius card was in the front, the win was mine.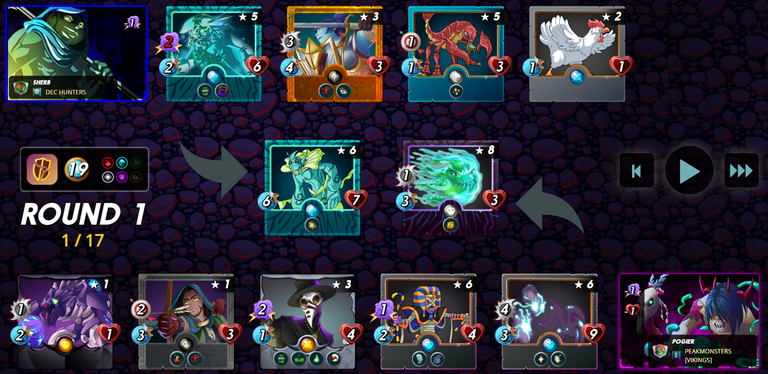 Watch Here
Battle #8: Lose
The match was lost here the moment he brought in Mylor. My team was heavy on the melee and thorns sealed the deal. I was outplayed.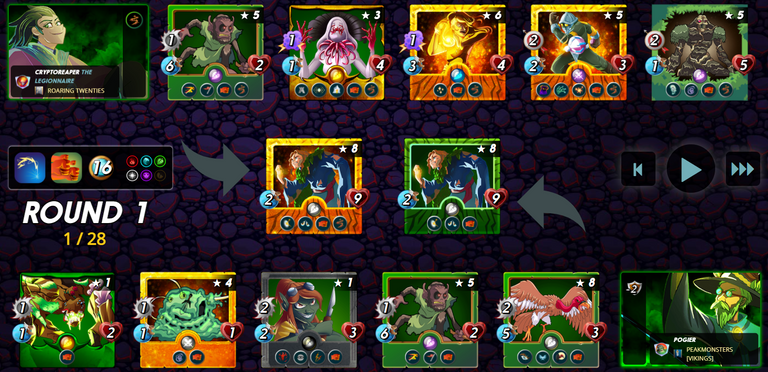 Watch Here
Battle #9: Win
In an all melee match, I may have lost again here if the enemy brought in a Mylor, but what were the chances for that? (pretty high actually). In any case, I prayed and hoped for the best and I won the bet. I outsped my opponent and dominated them.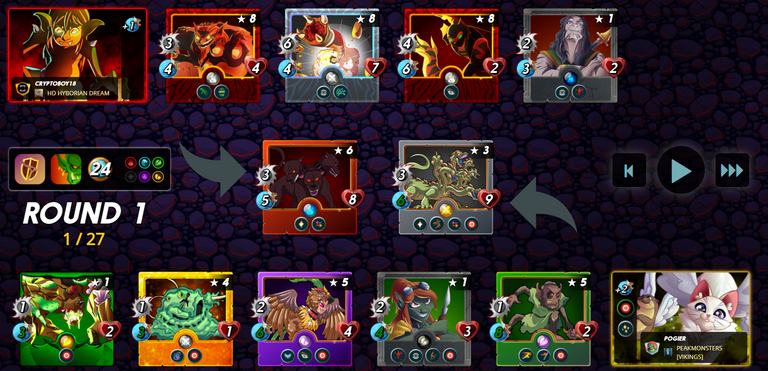 Watch Here
Guildmate's Bounty Matches
At first glance I thought papadoge was going to win. Don't be fooled by the enemy's gold foil gladius card! After the first round, that was the first to go! Definitely a great job by papadoge!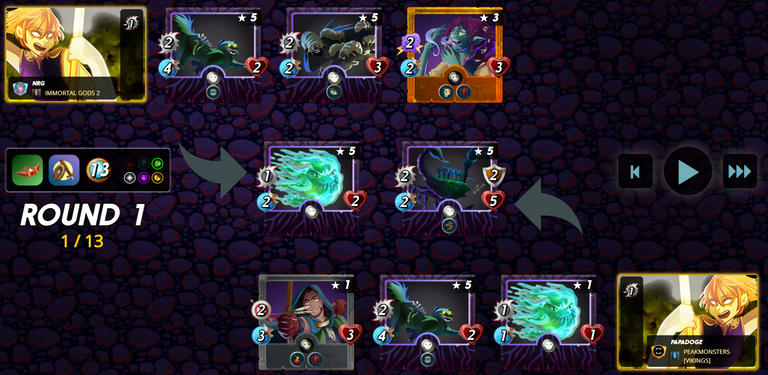 Watch Here
Bamrepa coming in with a Mylor for the sneak! I knew at once that this match would be a win, but I did have some reservations, when I saw the gladius card might attack the Enchanted Defender with thorns. It's a good thing she went after the stone golem! After destroying the back line, it was short work to defeat the enemy.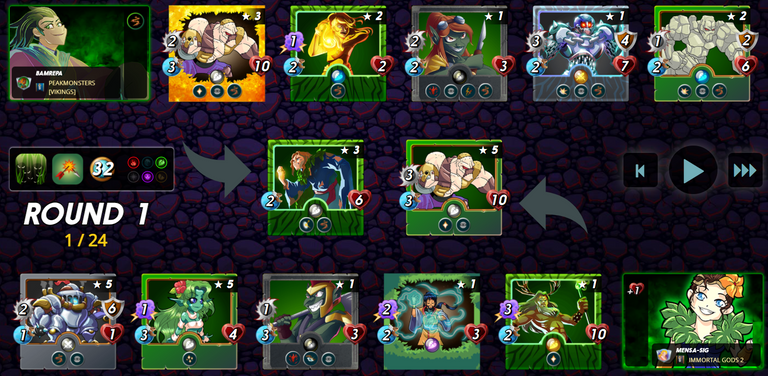 Watch Here
Quora Towershead was super OP! I've never even seen this Gladius card, but it certainly made short work of the enemy. Bloodlust was easily built up, and the moment she was at the front, it was GG. That's our awesome leader, showing us the reason why he's our leader!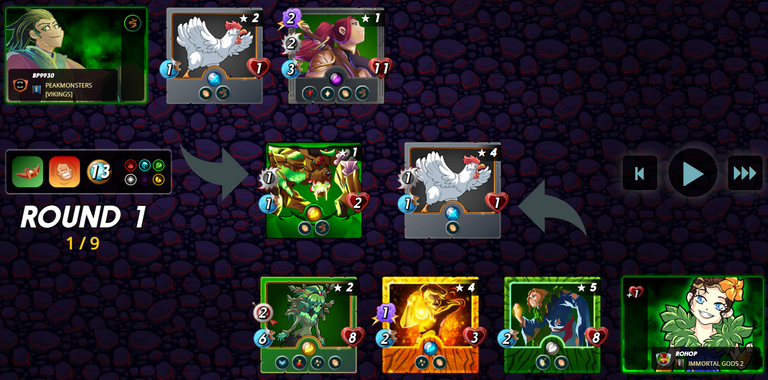 Watch Here
Another gladius card I haven't seen before: Captain Katie! As a sniper, urchintrader played his cards really well. He protected his gladius card against snipe, while focusing on turn 1 with Kitty! By the end of the match, Captain Katie was unstoppable.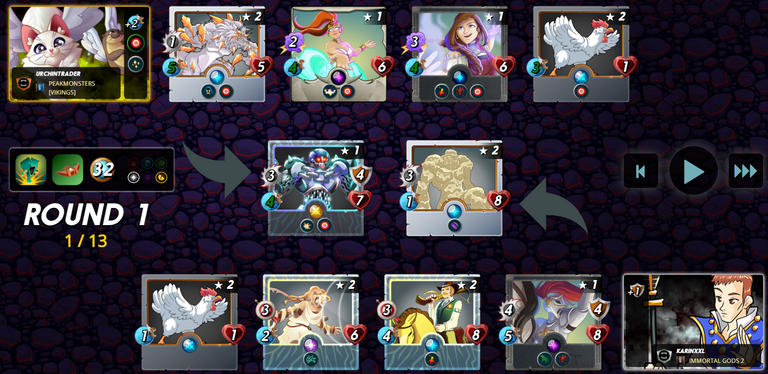 Watch Here
Here we see Jordy flexing his GF Gladius card, Isgald Vorst. This match was a very close one. It was Isgald vs Isgald in the end, with jordy barely winning because he had the +1 armor advantage from Kelya!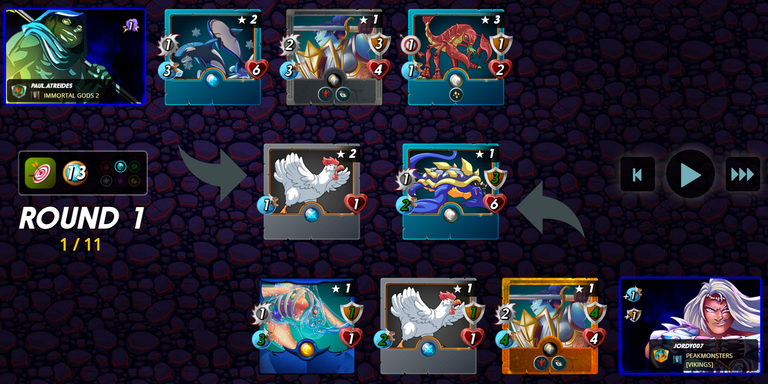 Watch Here
This match was unfortunately a loss for cryptocopy. But he decided to share this because it was super close! If the Grenadier was placed at the last slot, he would've won!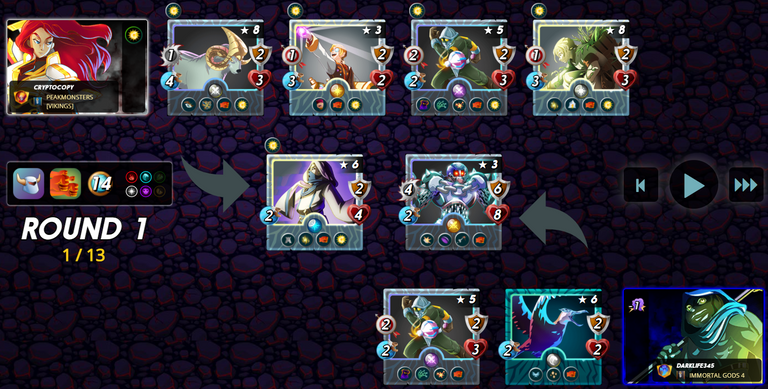 Watch Here
In urchintrader's second match versus another IG guild, he took control of the flow of the battle with a well placed taunt, as well as triple snipers! This instantly destroyed the enemy's gladius cards and from there, the battle was as good as won.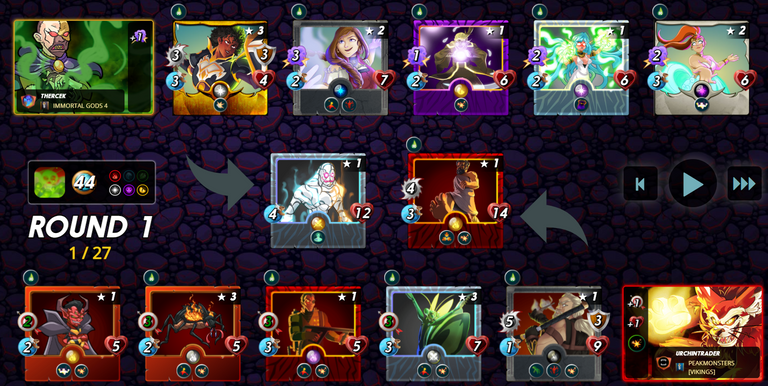 Watch Here
It was really smart for shallwish to place the Venari Knifer in position 1. This with the scavo hireling + queen mycellia guaranteed that the tank was well protected. Then it was up to the main damage to come from the sneak attack and it was CHEBoldCK AND MATE.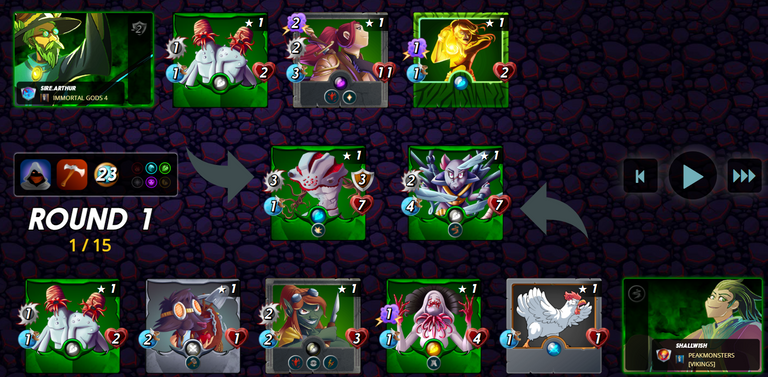 Watch Here
He made a really good call with the tank, Unicorn Mustang. Just based on that alone was a perfect counter to the magic the enemy brought in. It was easy enough to destroy the enemy from the back and any high damage from the front was taken care of by the Halfling Alchemist.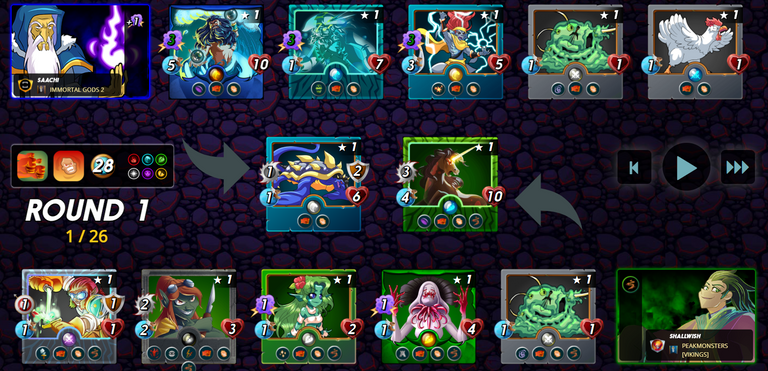 Watch Here
With the Holy Protection game mode, the Pyromancer's blast damage worked wonders here. Also the fact that the team synergy of monster's team was way better, this was a guaranteed win. 5/6 of his monsters could attack in each round, while only 3 of the opponents could. Well played!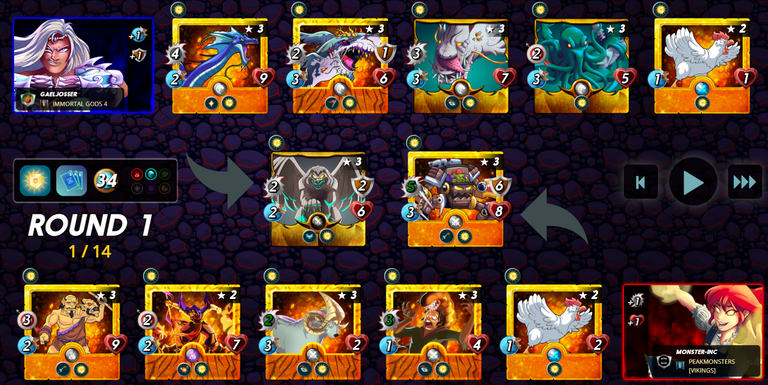 Watch Here
This match had an obvious winner at the very start. With the game mode giving the sniper ability to range and magic damagers, this meant having a heal at the second position was important. The moment the shieldbearers died, it was a guaranteed win because the Cornealus was the new first position. The Triage from papadoge's summoner was what spelled the difference.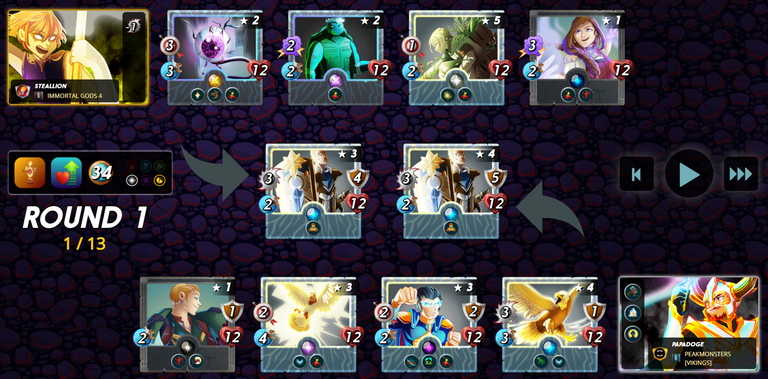 Watch Here
Guildmate Brawl Highlights
This match was a really close one but Sola Ranjell came in CLUTCH. This match started out with the enemy's advantage as they destroyed the backline. Once Sola Ranjell started getting some kills, the bloodlust starts and brings out the monster! Definitely worth rewatching!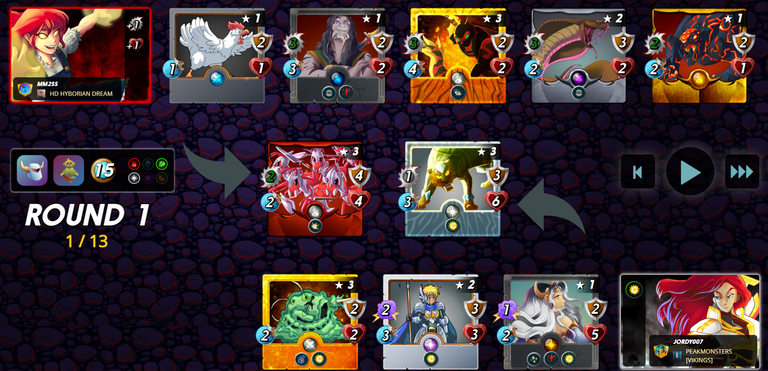 Watch Here
This match was pretty straightforward. Urchin took down the enemy from both the front and back, and sealed the win the moment his gladius card got enough bloodlust.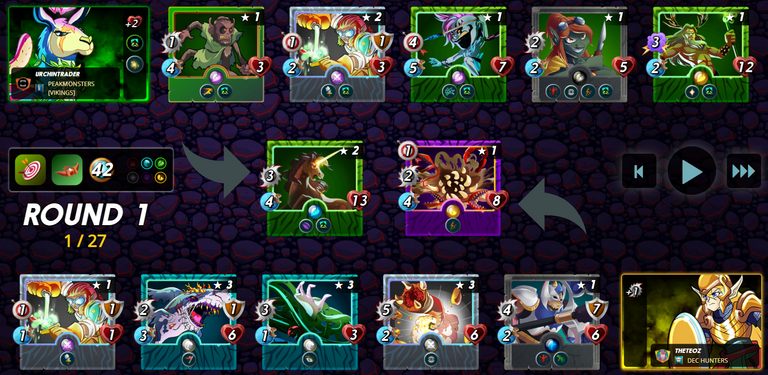 Watch Here
This match was a pretty unexpected one. I honestly thought urchin was going to lose, but then all of a sudden his Chimney Wallstop started going crazy! You'd best watch it because it can only be described with one word: FUN.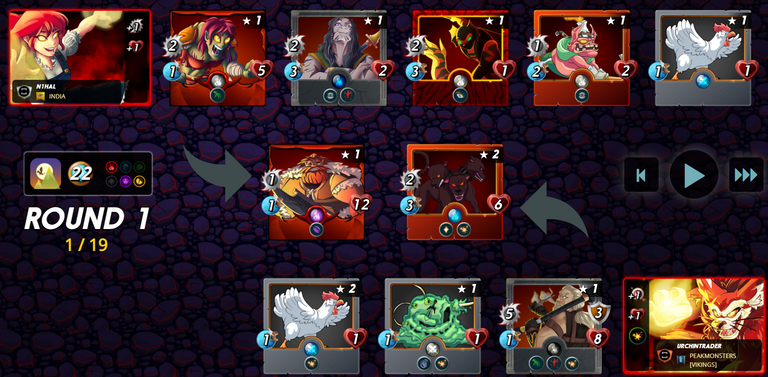 Watch Here
This match was really fun to watch! It was a competition of who would miss more! We've got blind vs flying, and even reverse speed! Things cannot be more confusing than that! Good job for winning this really funny battle to watch! It was miss, miss miss for days on end!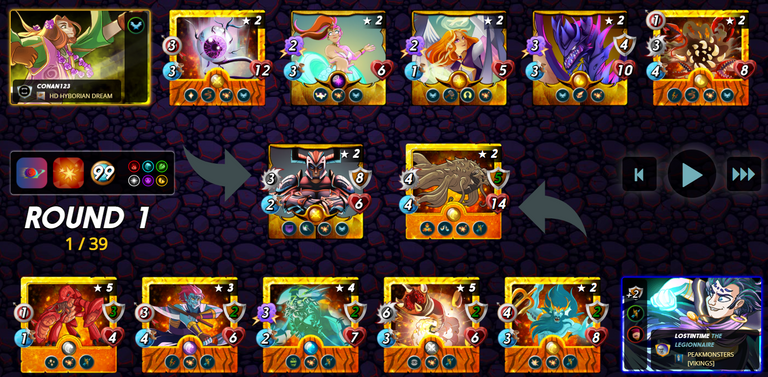 Watch Here
This match showcased the power of Yodin and why he's the meta! Blast damage on every turn. This was a W from the get go! OR SO YOU'D THINK?. This was a close match, but in the end there wasn't enough damage to take out the Cerberus and it's massive heal the moment the dust settled.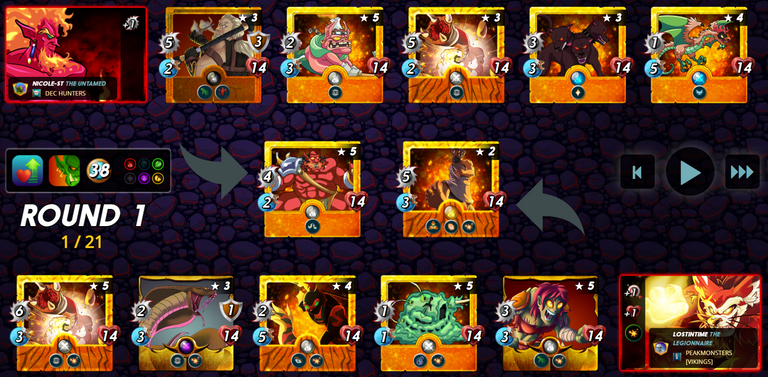 Watch Here
Lessons Learned:
Gladius cards are OP, but placing the right cards at the right game mode is the best answer. I have lost so many times to Mylor's and it made me realize I need a better team to counter mylors. I have to get smarter!
Bonus: Gladius Pack time!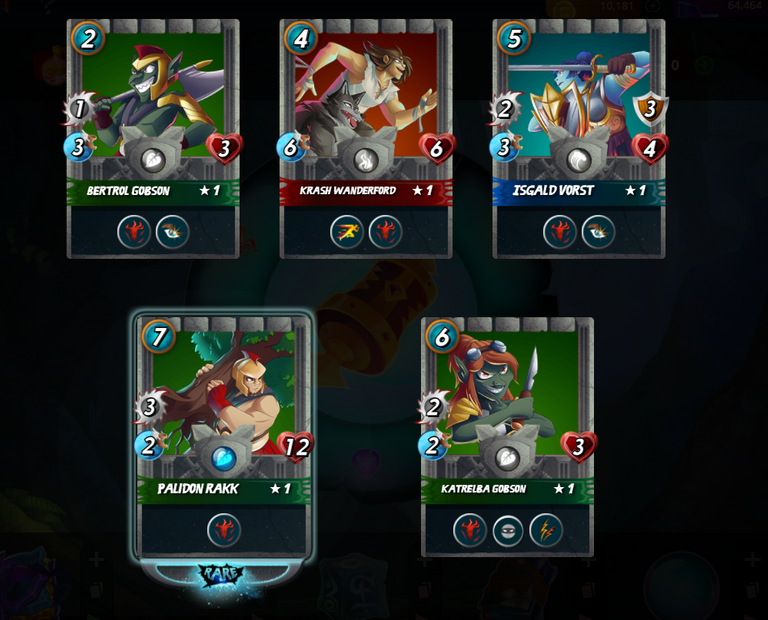 Credits
@mozzie5 and @kennysgaminglife inspired me to start making these brawl reports!
@BP9930 for being an awesome leader in PeakMonsters [Vikings]
Cover photo created using canva.com and the included elements
Logos and images used are from Splinterlands

If you want to create a new account, feel free to use my referral link below! I'd be happy to delegate some cards to help you get started.
https://splinterlands.com?ref=pogier
---
---