150 Days of Splinterlands !

Hello Block Chain Gamers !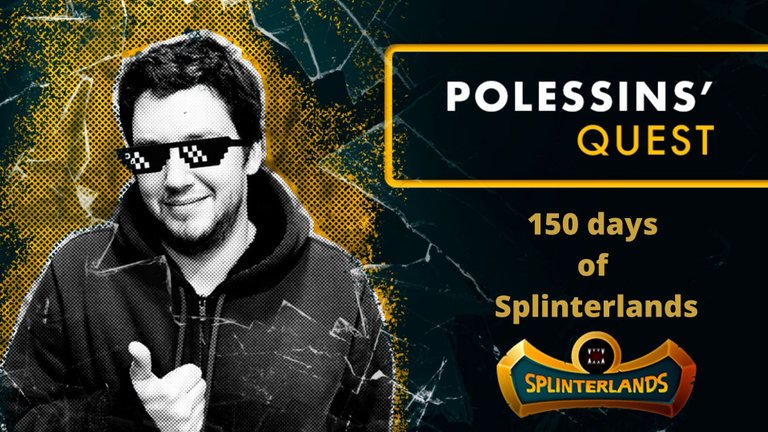 Well, 150 days of #splinterlands ....
time seems to fly. It really looks like i started playing it a week ago.
And i must say i am very happy to bring this update to you guys.
this is why i think splinterlands it's the best and most fun crypto game right now.
Quick Battles, competitive play, good daily rewards, awesome season rewards, great community.
With all this set, it is almost impossible to don't love the game, specially if you are a TCG lover !
---
My SPS UPDATE
Almost on 1.5k SPS !!! this is crazy...
Unfortunately the crypto market is going through some heavy manipulation right now, and all the tokens and cryptos seemed to feel the BTC downing, and that also reflected on the SPS value, which is almost half the price it was a few days ago... Lucky for those who are joining the game now. It is a great time to grab some SPS and learn the game basics while waiting for the Chaos update to come out =D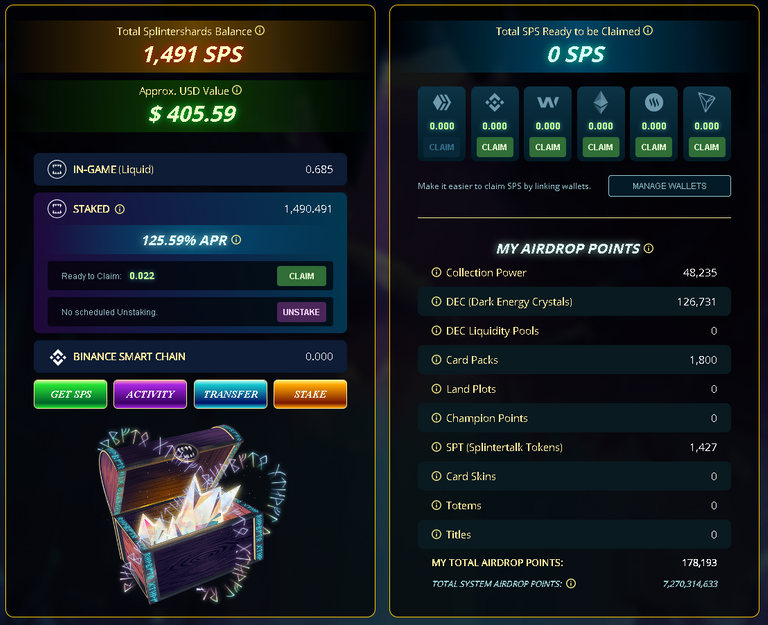 ---
NEW CARDS REWARD
This really got me more excited that i already was lol.
you can check all about this recent update on the following link : https://hive.blog/splinterlands/@splinterlands/announcing-21-new-reward-cards
Rewards is definitely one of my favorite parts in this game. I love that felling when you are about to open a chest. A great card is enough to turn my mood for the whole day =D. I always loved that feeling, and with this update with 50% card drop rate on chests, it will be awesome !!!
this drop on 30/08 was my last good one :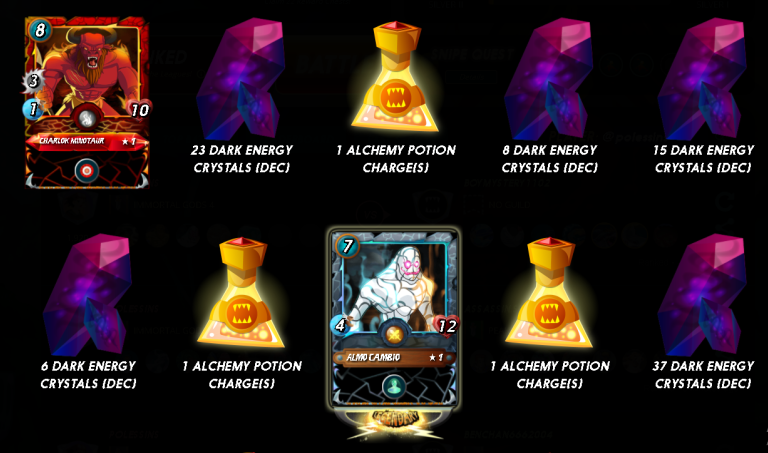 when you click to open the chest, and it starts shaking, it is one of the best seconds you will have in your life, ahahahha, the emotion and anxiety to see whats gonna pop is enormous. This was a R$ 60 USD card by the time a found it, now the prices have dropped a little since i guess it is the only legendary left that can be found.
---
Geting Ready for the Chaos Legion !
I decided to sell some of my most valuable cards, in order to make a decent ammount of DEC.
I did this for 2 main reasons :
1- Extra value for SPS points on the daily airdrop.
2- have a good DEC stash ready to buy some Chaos packs/cards.
Since i have no idea what are going to be the cards, i suppose a few cards today might have its value dropped when the chaos season come out. That would happen if good new cards come out, similar to the old ones in stats, but much more easier to find.
Here are some of my recent sales in the last month :
(please click on the image to increase its size)


---
My next move ?
I can't decide either i should sell or keep my lvl1 Yodin. i spent 40 USD a few weeks ago, and he is now worth more then 730 USD. Its an incredible value gain and i am not sure if it will keep going up. Im afraid another summoner with the "blast" ability comes out and yodin get its priced dropped to the ground. Right now i am renting him for about 1,20 USD a day, so it is not bad at all, but cashing up 730 USD would be a great add to my SPS airdrop points and a great source for buying Chaos packs... But man, i do love yodin, he carried me all the way from bronze to diamond a few times. Even lvl 1 his power is absurd.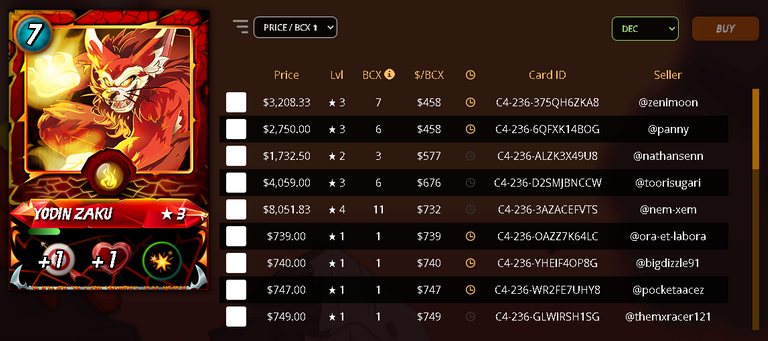 ---
Silver or Gold League ?
this is something i am trying to figure out. What league should i foccus..
Playing in different leagues every time its not good if you are a new player, the cards change a lot between these leagues. The cards you loved on silver league, might be complete trash on gold league. In gold League a lot of new abilities comes up and your silver leagues strategy will not work here anymore, so you will end up have to "learn" again how to play and what cards to rent/buy to stay in that league.
I guess i will also define this after the chaos launch. If i ever had the opporunity to buy cards at a low price, i will definitely do it. Building some Gold League teams seems expensive, but since this is gonna be my first collection launch while playing, i guess i will have some good opportunities here.
---
Thanks for reading and let's battle =D
Again, thanks very much for all the support, this have been essential so i can keep playing on a more competitive level !
I hope this next 30 days of Splinterlands will be just more awesome then ever !!
With more then 270.000 Spellbook owners, this upcomming seasons will be a total carnage =D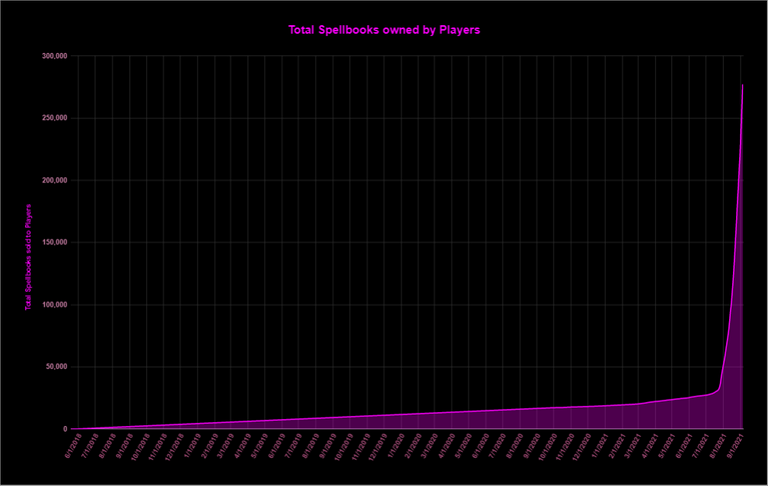 source
---
BONUS : TODAYS DAILY REWARDS
Today was a good day !
Scored some good winning streaks with the Life team, and also an awesome daily reward. I am just felling happier now then i already was, i love this =D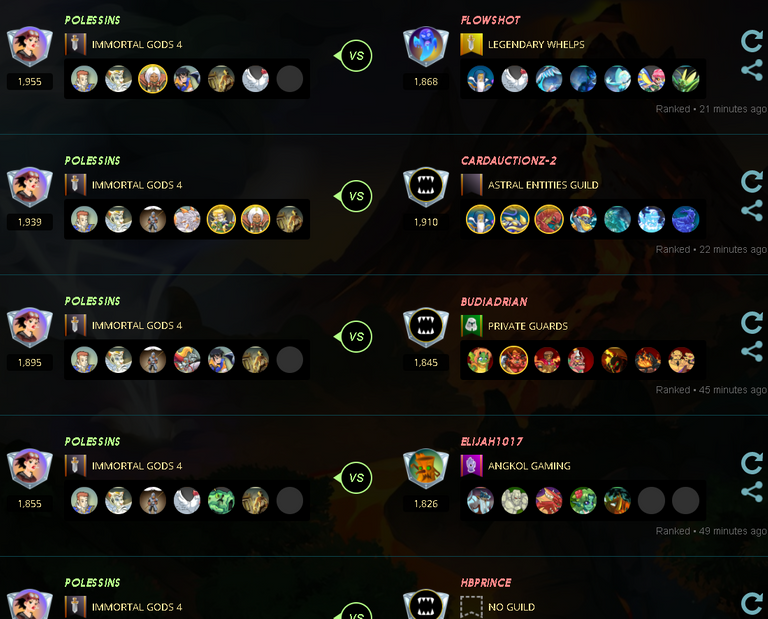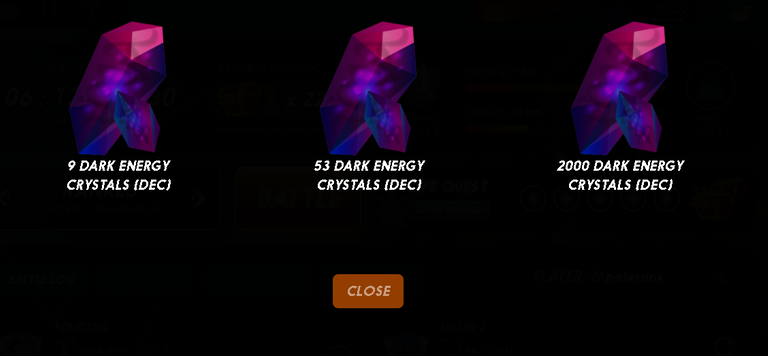 Peace every one ! Stay safe !

STILL NOT PLAYING SPLINTERLANDS ??
JOIN US CLICKING HERE AND GET A BONUS CARD ON REGISTER
WANT TO JOIN THE CHALLENGE IN @SPLINTERLANDS ?
JOIN THIS CHALLENGE BY CLICKING HERE !

---
---