Daria DragonScale Melee Buffer !
Hello Splinternerds !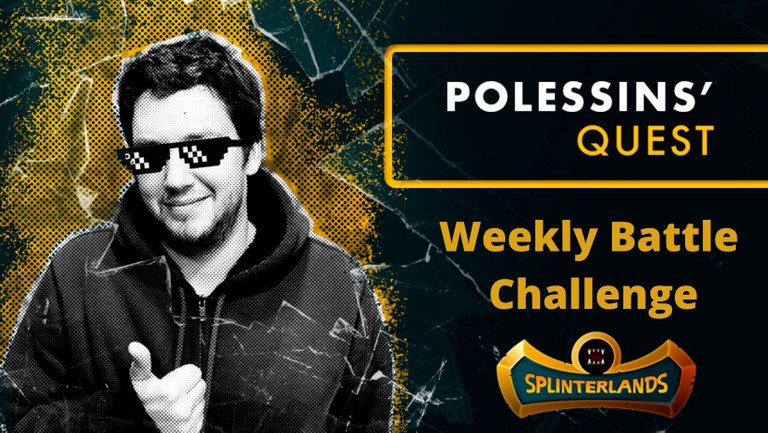 Dragons are definetely one of my favorite Builds in this game. In my first month in this game i realized how usefull were Dragon summoners, and i decided to grab myself a Daria Dragon Scale lvl 3. Probably one of my best decisions in this game.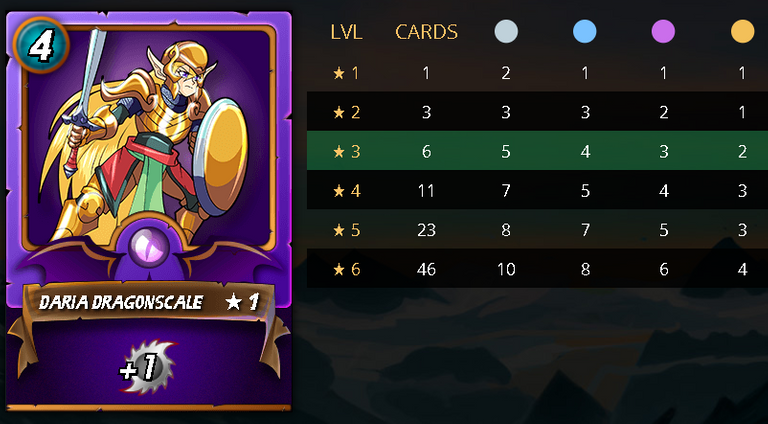 The main reason i choosed her, is because +1 melee damage is something very powerfull in this game. Specially for me, because i love using Sneak Creatures.
Daria is a must have, primarily in battles with the rule set Up close & Personal, where only melee creatures are allowed.
Today my daily mission is Sneak, and it will be a pleasure to use Daria in order to complete it !
So let's go to the battle...
The Battle
This is a Silver 3 League Battle. This season i am renting a few cards and maintaning on silver 3 to open some daily chests. I've been in a bad streak with season rewards, pack openings and daily chests. But my time will come again. at least I hope, lol.
So, my opponent came up with a bunch of Chaos cards, and i had no idea what was going to happen. I had my standard Dragon team placed and was hoping for the best.

The rule set for this battle :
Up close & Personal (only melee units allowed)
Heavy Hitters (all monsters have knockout hability)
Mana limit : 22
Available Summoners : Water, Earth, Life and Dragon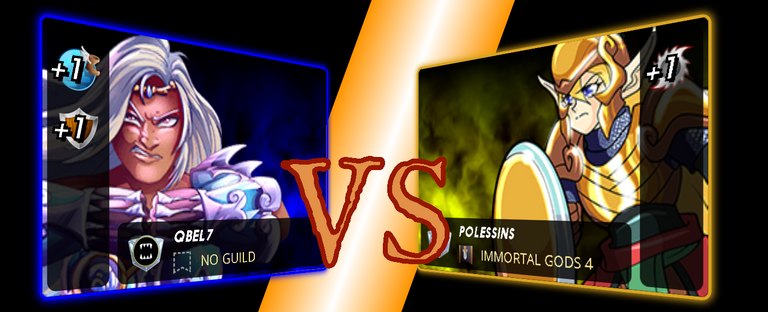 My Formation

Tank
SilverShield Paladin.
My most used card in the game 100% sure. well, except for the chicken. This frontliner have some awesome stats, and in matches where magic is not allowed, he is definitely one of the best picks available in the whole Life Team. His Shield Hability can make him last time enough for your team to secure a lot of kills.
---
Tank 2
Manticore.
I do like Manticore in the this spot. Well he got the perfect hability for this, "Reach" wich can allow him to attack from 2 position. He also have some good stats for a 4 card cost, and the flying hability, that might help him dodge a few hits before geting killed, another great distraction for the enemy team.
---
Damage Dealer
SilverShield Assassin.
This is my favorite damage source in this team. Her double-strike hability + Sneak hability can be devastating for the opponent team. Most of teams forget to place a strong card in the end of the formation or they simply dont have any good options for that battle, and this makes space for the Assassin do her job. Add +1 damage from Daria's hability, and boom, you get a 6 damage unit with sneak and some armor.
---
Time gain unit ?
Celestial Harpy.
Well, i had no more options. This was the best i could place. a 2 HP unit with Fly. She got destroyed. Still was the first time i used this unit. i am not familiar with chaos cards at all. Still must take a big look in the good ones, and buy a few them while they are cheap.
---
Match Review
Round 1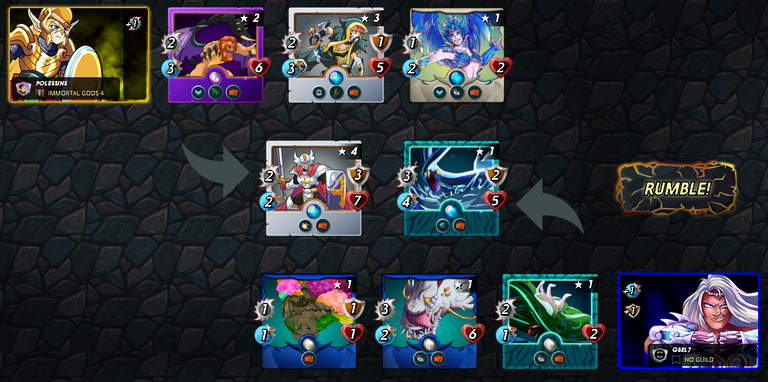 Both mine and my opponent last row unit were taken down. My assassins managed to dodge some damage, saving his shield for the next round, wich is awesome. Opponent's Serpent of Eld had some bad luck and could not dodge any of the attacks, he is almost dead..
Round 2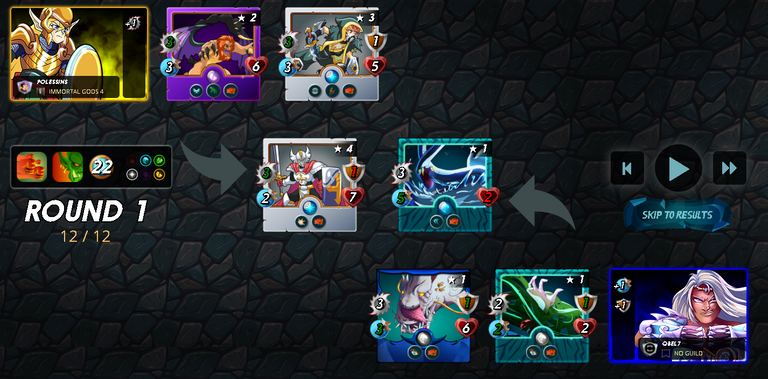 Round 2 was pretty tough for my opponent. Lost his tank, and now my Silvershield Assasssin will be able to survive another turn, wich will be enough to kill the rest of the enemies before she can die.
Round 3 (final round)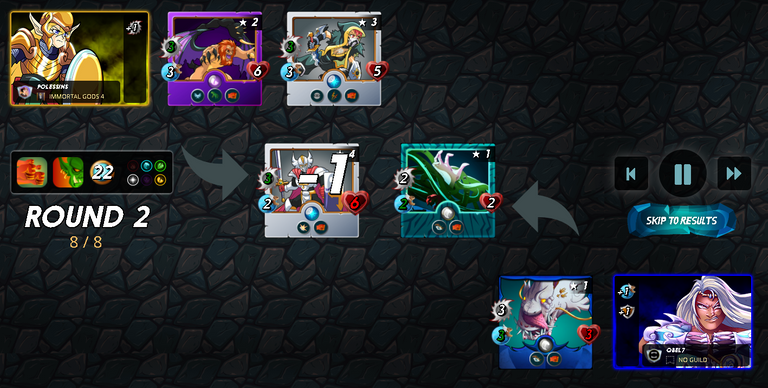 Here is where SilverShield Assassin finishes the fight. Our tank is still good to go, our back units did a good job keeping our assassin alive the whole match.
Match resume :
We had a quick fight here. The great damage output by the assassin made this fast end faster then i expected. My opponent had lvl 1 cards, which made everything much easier, things would be much different if he had leveled up a few of them. Shield hability seems to be safer then dodge/fly hability for a tank.
Watch the full battle : https://splinterlands.com?p=battle&id=sl_447371b7eae9357ca1b9a07635c027af&ref=polessins
Hope you enjoy this match. Have fun while playing !!
Screenshots took by me ingame.

STILL NOT PLAYING SPLINTERLANDS ??
JOIN US CLICKING HERE
WANT TO JOIN THE BATTLE CHALLENGE IN @SPLINTERLANDS ?
JOIN THIS CHALLENGE BY CLICKING HERE !

---
---