[SPLINTERLANDS] - Amazing Season Start ! after some trouble.
Hello Splinterlands players !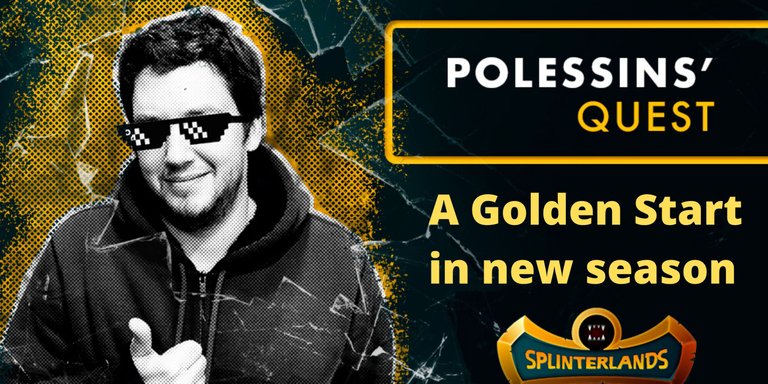 This new Season arrive is being so much crazy. Prices have been spiking a lot and it is a great time to keep an eye on the market for good profits ! #play2earn huh.
---
From the Botton to the top
Yestarday was a very stressed day on splinterlands for me.
The server was going through some serious problems and was not reading my team inputs, which was leading me for several losses without even having a chance to battle. Since i had only a few time left before all my rentals were gone, i was trying to complete my daily Dragon Quest at any coast. At this point things started to go really bad.
I lost 3 matches in a row, due the same bug. I picked out my cards, sent them to battle, the loading screen comes up... and nothing else happens. When i refresh the browser, bang, another loss. Most of this losses i had pretty awesome teams to use, and that really got me mad.
When i was 1 victory away from finishing my quest, the server went down for maintence. And guess what ? when it came back, my rentals were gone and i was back to silver league. Since i wanted the new cards badly, i decided to rent a card to get me that missing Power. After reaching gold again, i opened the daily chest. Only 3 chests appeard.
I got pissed.. saw all my gold 2 season rewards and daily quest turning into silver 3...
But then things got muchhhh better...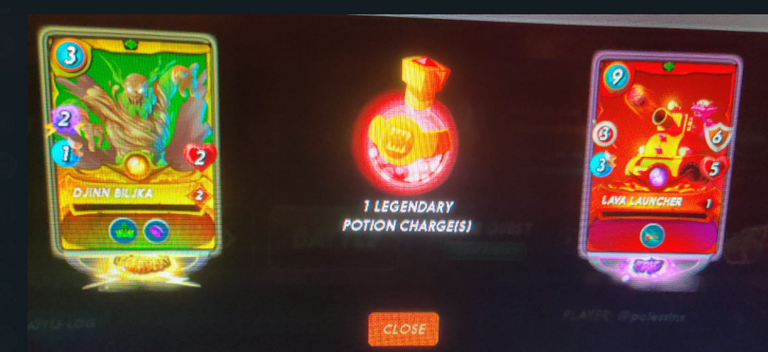 Ended up finding my first Legendary Goldfoil Card. By the time it was around US 5.000,00. and that kinda changed my mood instantly lol. You can realize how happy i was by the fact that i took a picture with my phone instead of using the computer..lol.
At this point nothing else matters =[ I was damm happy and excited. And was ready to claim my Season rewards.
With the arrive of the Djinn, i had now enough power for silver 1. But a few hours before season ends, i realized the legendary/epic gold foils were being rented for 20-80USD a day !!! I though that was insane, and i tried to rent mine for 20 USD too see if that would work...

Yep. It was rented out about 50 seconds after i placed it.
I realized that people who had a bunch of these gold foils were doing some heavy money yesterday night. And well.. they deserve it.
Back to the last 24 hours...
i woke up to check my season, 15 chests, was pretty excited about it.
and here it goes :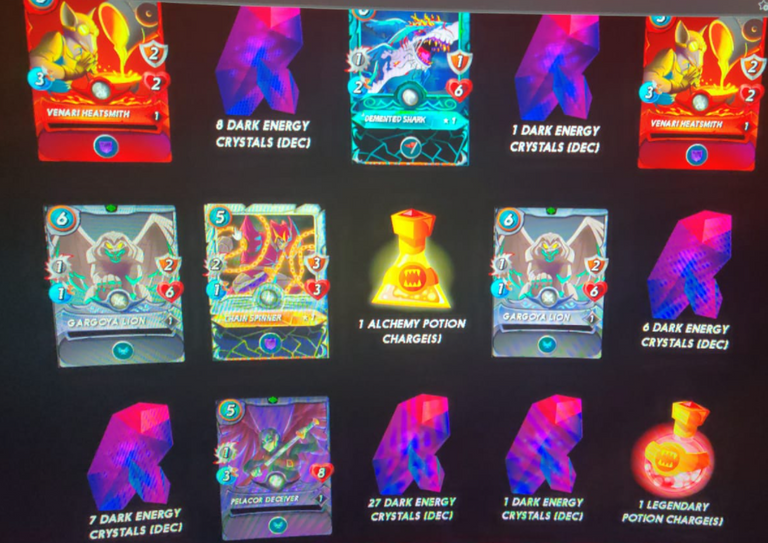 meh.. nothing really good. But i was still happy enough to doesn't care at all.
I am also playing for a friends account, who hasn't been playing for a while. So i am stacking SPS for him and keeping all the dec i win to help on the SPS air drop. After he comes back, i will transfer the DEC to me and he will keep the SPS.
But hey, i got another gold foil. A much simpler one this time but it will definitely help with my power. Since there is a bunch of cards comming out from rewards again, i guess i will be able to increase some good ammount of power. Maybe even reach silver 1 without rents.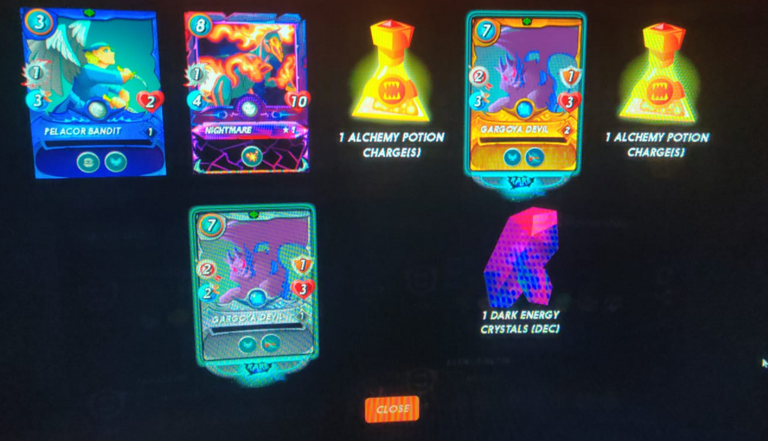 ---
After geting all my possible rewards, i decided to go shopping. And ended up buying a card that i loved since i started playing. One of my first posts on hive was about him =D

it was not cheap, actually it was over $ 300,00. But it will indeed be an awesome add for my collection.
Welcome Lord Arianthus =D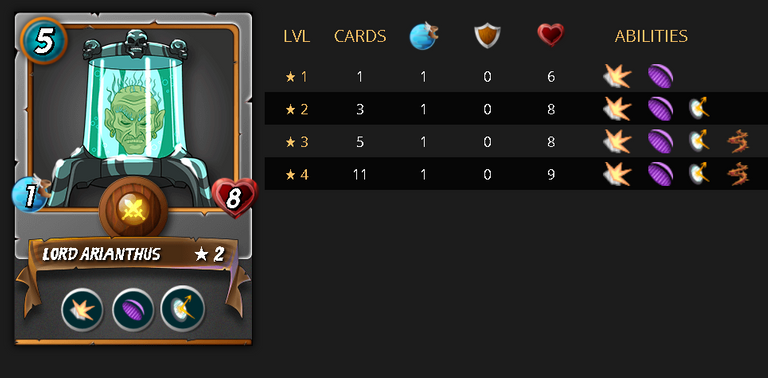 Since i will be playing in the silver league for a while, a LVL 2 will be an awesome tank for most of the matches. Pretty excited to use him already =D
ok i just used it...
https://splinterlands.com?p=battle&id=0165c781ded894c8392919a299fd073c65e692d9&ref=polessins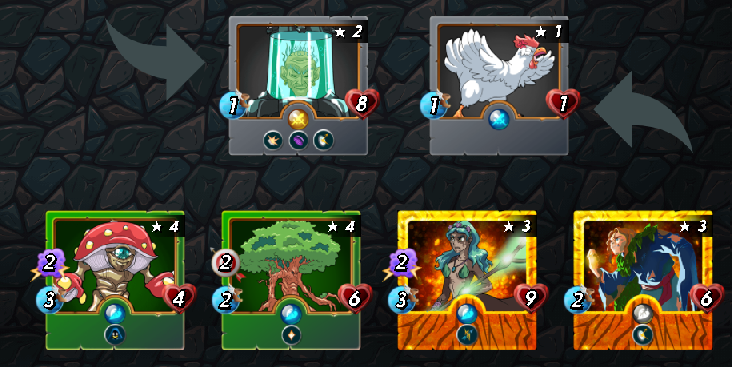 ---
See you soon !
Let's hope for some nice cards over this week. the game has been awesome to me, and there isn't a single day that i don't stop those 20 minutes to make some quicky battles and open some reward chests, my favorite part of the day lol.
Thanks everyone for the support. 100% of the posts income goes directly to my splinterlands and ive been able to get some really good stuff thanks to you all.
Peace !!!!

STILL NOT PLAYING SPLINTERLANDS ??
JOIN US CLICKING HERE
WANT TO JOIN THE SOCIAL MEDIA CHALLENGE IN @SPLINTERLANDS ?
JOIN THIS CHALLENGE BY CLICKING HERE !

---
---