[SPLINTERLANDS] - The Haunted Spider - Battle Showcase
Hello crypto gamers !!!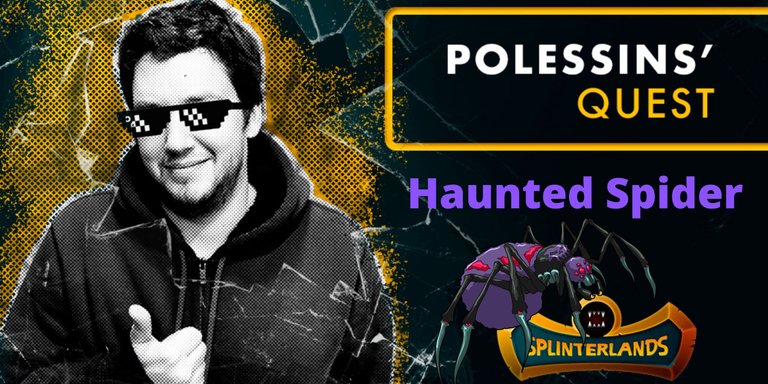 Today our post will starr the Haunted Spider !
An awesome Death Splinter Ranged unit.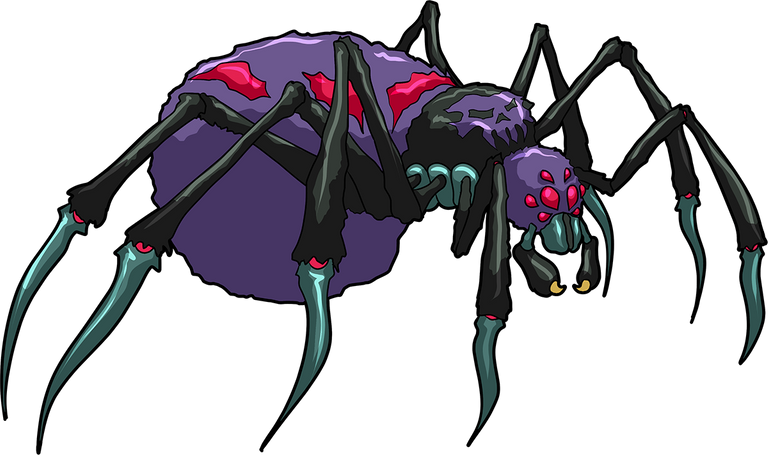 There are almost none creatures in this game with a 3 mana cost, and 2 damage starting from lvl 1.
This makes this card a very good option in your build list, specially if you are playing the bronze league !
This card is definitely worth to use in bronze/silver league due its awesome stats and low cost. It's poison ability will also do some serious extra damage, which is a very nice add to your team. Right now i am playing the Silver league, and Death was not one of rentals options this season, so i had to improvise a team in order to fit her.
With 3 mana, 2 damage, 1 speed and 2 life, this creature will certainly help building my formation.
---
The battle Rules

For this match we had the Noxiou Fume rule. I used to hate this rule so much, but nowdays i must say it is already on of my favorite ones, and where i've been having my best outcomes !
a 42 mana battle is a big battle, you can pretty much bring everything you want. Unfortunately the Life splinter was off, which is by far my best team right now.
I didn't had to think a lot before making my choice since i only had one available Summoner to use.
---
Building my Strategy.
As i said, my only silver league summoner available was Daria Dragon Scale, which is not bad at all. i love her.
1 - Summoner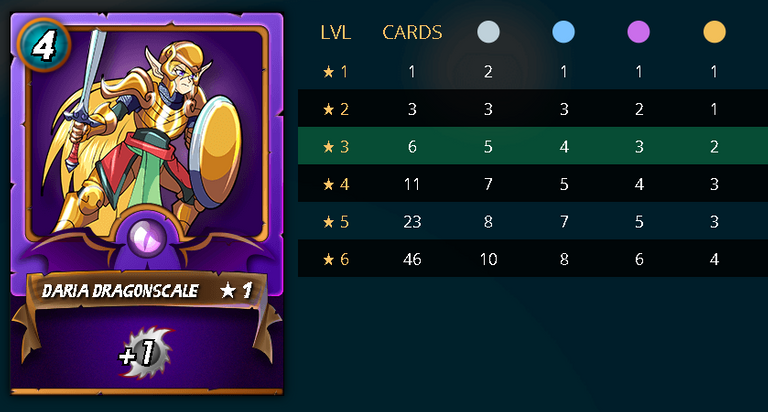 Her ability is +1 melee damage, which is very good, since you can build teams with 100% melee units and still be very strong. I decided to buy her a few weeks ago, in order to have an overall summoner, at first i was looking for Brighton Bloom with the flying ability, but i later decided to switch up to some extra attack boost. The Cheapest ones lvl 3 right now are around 195 USD, i think i got mine for around 50 bucks a few time ago, pretty good deal.
---
2 - Tanks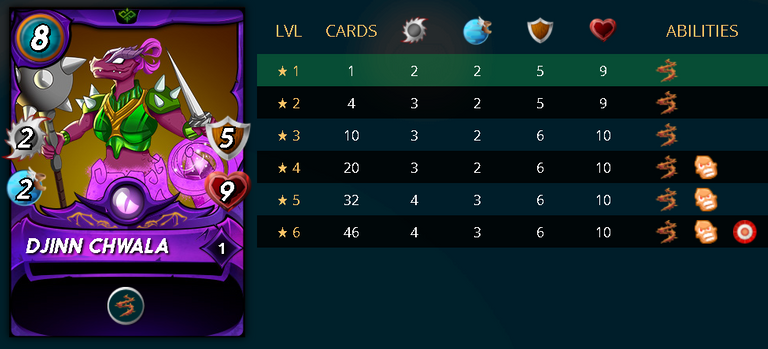 Such an awesome Tank. Probably my second favorite card from the new Chaos Rewards. I do like oshannus more lol. But this Dragon Djinn have helped me a lot already. I do love his thorn ability, which reflect damage and is always a very nice add to your front row tank ! Even lvl 1 this is an amazing card.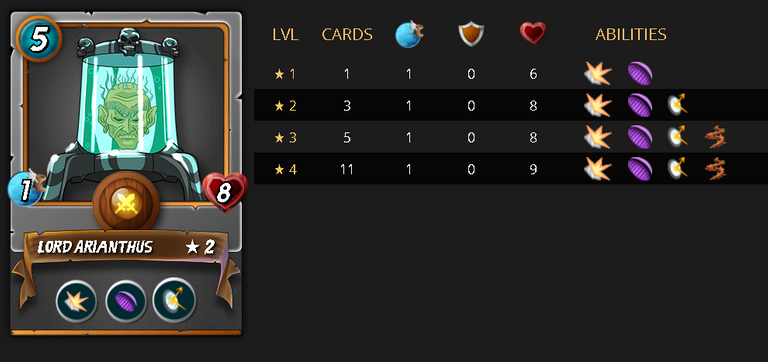 Lord is one of my favorite cards, and i use it every time i can. he got all the abilities a real good tank need, he can reflect magic damage at lvl 2, while reducing magic and phyisicall damage by -1. at lvl 3 it even get thorn ability. How awesome is he ?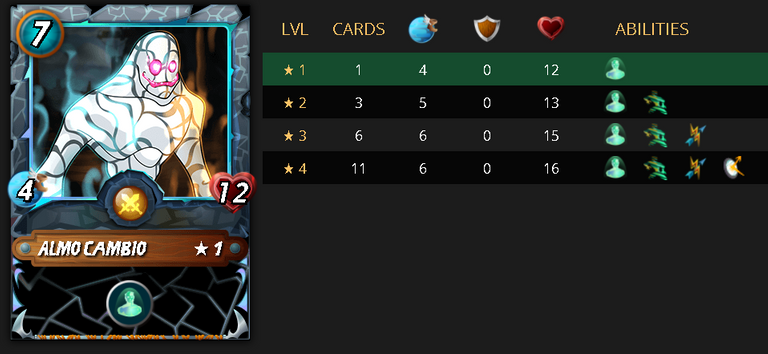 Almo Is not a card that i use very often. I do like him in this kind of rule set, because poison won't affect him. Placing him in the 2-3 position will give my team some extra time to deal damage, while they enemy tries to kill him. With 12 HP and Immunity ability, this card make an awesome role in this kind o match.
---
3 - Damage dealers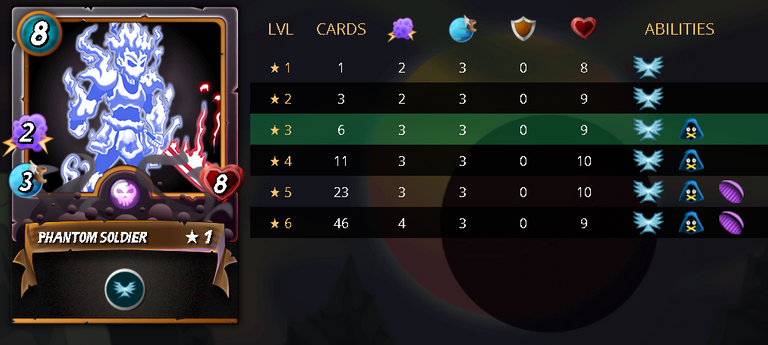 Phanton is one of the best Death Splinter units. With a great magic damage, a great ammount of life, flying ability and silenec ability, this card is just overpowered ! I love using it aside Lord Arianthus, due their magic nerf combo. I bought this card a few weeks ago aswell and was a great investment , indeed.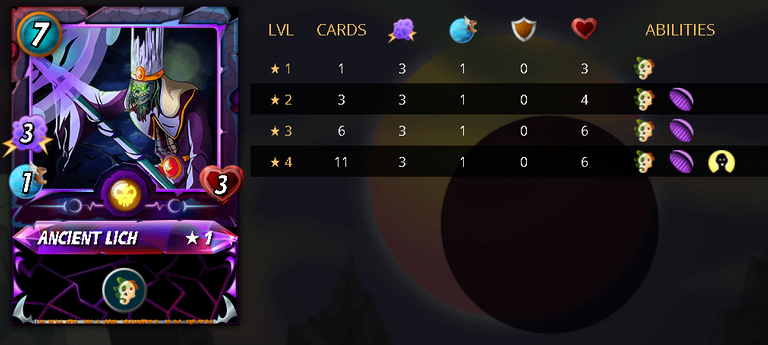 Not sure if this was a good pick, Still i love using legendary cards, lol. With 3 damage and life steal, sometimes Ancient lich become and amazing unit. Being able to even tank some damage at the end of the battle, depeing on how much life he had leeched, but here, we had Nixious Fume, so he could not keep up with the life gain, still the 3 damage was very usefull.
Our star The Haunter Spider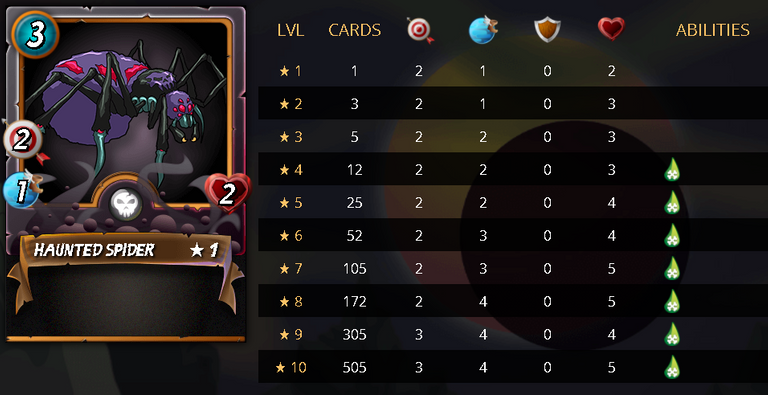 In this match i picked her for her one and only shoot ! since it have only 2 HP, it will die after the first turn, but still was the best option to complete my formation and join this weekly battle contest !
---
The battle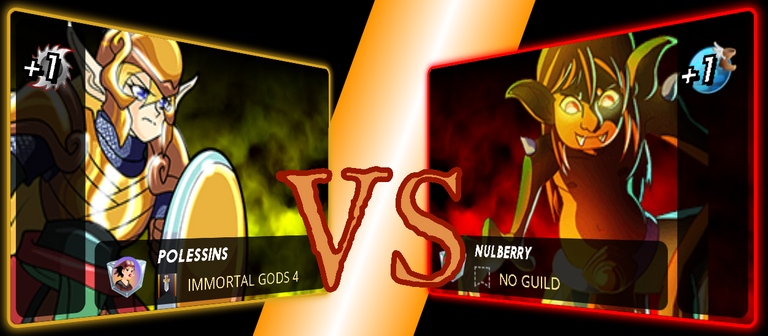 https://splinterlands.com?p=battle&id=sl_ee2ec88bf3ea765f4aa92c6dcd4fe079&ref=polessins
ROUND 1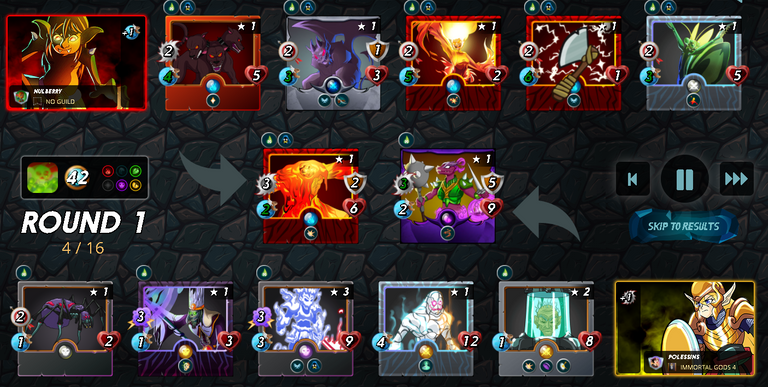 Here, after all the buffs and nerfs were placed, the battle started. The first round went pretty well, and my magic units were able to kill the enemy tank pretty fast. After that, the poison wave killed 2 of the enemie ranged units, and my haunted spider... =[
ROUND 2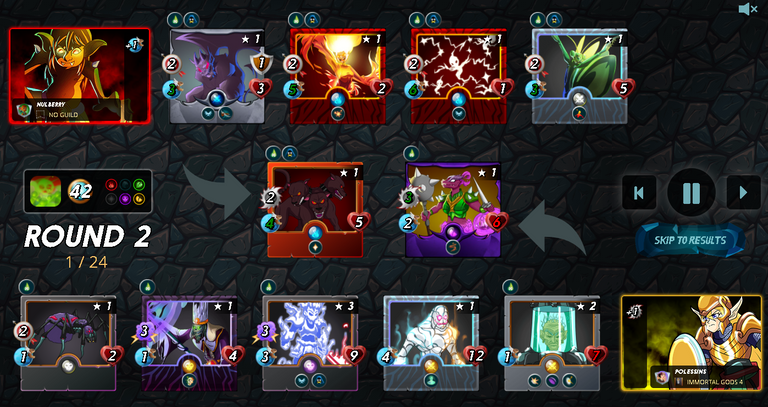 For the second round things were pretty clear already. I still had a lot of HP to keep tanking the incomming damage with Lord Arianthus, so my magic units would continue damaging them together with the Nixous Fume.
ROUND 3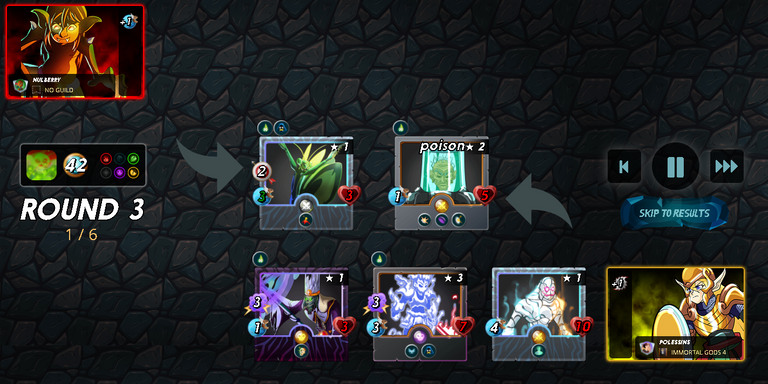 At this point the battle was already over, on the start of the 3 round, my enemy had only 1 ranged creature left, which were not able to attack, so i could finish the battle without any further problems.
I think my enemy had no summoners available for this match, so he joined the fight with a lot of lvl 1 cards with low HP, wich was a bad decision for this match.
Thanks everyone and i hope you enjoyed !
Once again i thank you all in advance for all the support provided ! This is being primoridal so i can keep growing. Really, thanks every one !

STILL NOT PLAYING SPLINTERLANDS ??
JOIN US CLICKING HERE
WANT TO JOIN THE BATTLE CHALLENGE IN @SPLINTERLANDS ?
JOIN THIS CHALLENGE BY CLICKING HERE !

---
---