The Wave Runner - Surfing Out of Bronze League
Hello Gamers !!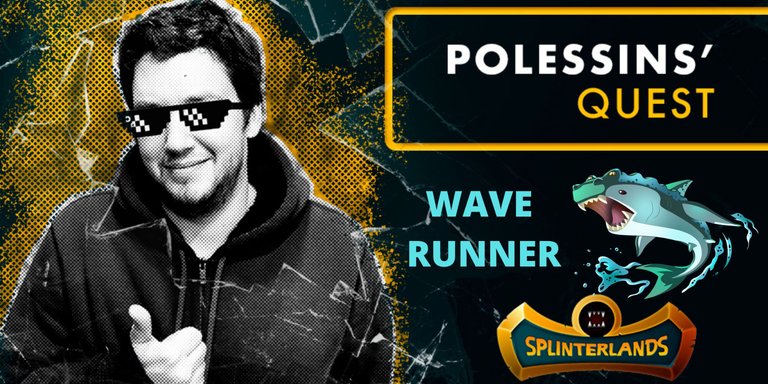 Today i will talk about a little about my experience with the Wave Runner.
Armed with 2 sets of eyes, this shark was a great choice when i was playing into the gold league.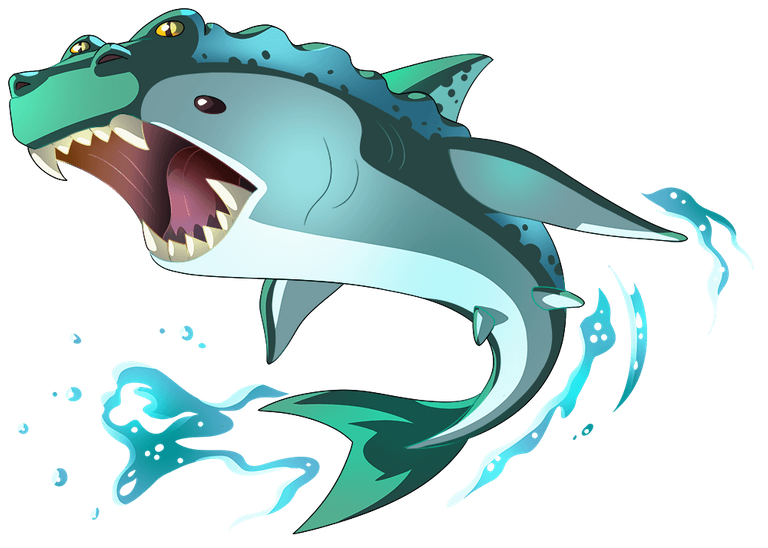 ---
Let's take a look first into this creature status :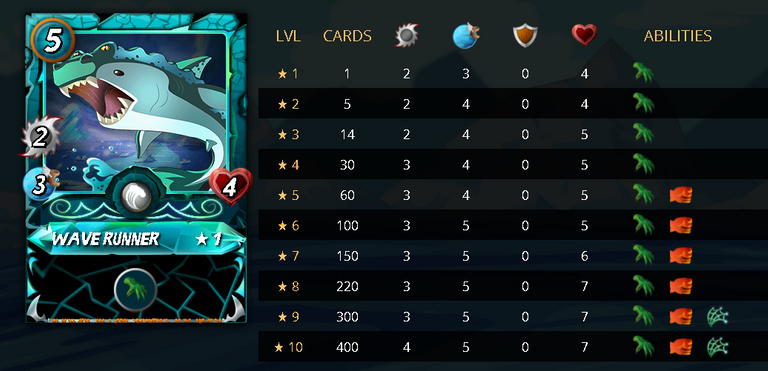 Of of the few creatures that have 2 damage since lvl 1. With a good set of speed and a decent ammount of life, this creature seems pretty usefull.
The reach ability will let it attack from the second place on your formation, which is awesome too.
But.. 5 mana... i don't know. for this cost there are plenty off better options in my opinion, specially if you would consider the water summoner buffs. None of them are towards melee buff directly.
The knockout ability is one of the most useless one in low leagues. I think in 5 months, i have never dealt or recieved this combo in a single battle. This might be good on diamond/champions, but down here, there are almost no champions with stun abilities to combo with him.
The Snare is the third and last ability of this creatures, unlocked only on lvl 9 tho.. This makes sense since he have a set of eyes focussed on flying creatures lol.. This ability removes the flying ability from the attacked unit... another hability you wont be using much in low leagues..
---
He's not all bad...
I must say i once used him a lot, while playing the gold league. He got me some nice winning streaks along with Daria summoner, Saber Shark, Demented Shark, Naga Warrior and Crustaceous King.
This core team was indeed pretty awesome, and won a lot of battles for me. I might try it again soon actually.
---
Starring him in a battle
I decided i will do and post the first battle with the themed monster i make every week, doesn't matter the outcome.
I was pretty sure this one would come out as a lost match, but luckly things went pretty good.
It is awesome when your formattion end up matching good against your opponents.
This match took place a few days ago, right after the season starts. That moment where pretty much everyone is climbing up the rank to get good daily rewards and matches are always hard.
So let's move on..
Rule Set :

Equializer : All monsters will have the same ammount of life, base on the unit with the highest health.
Mana Cap : 24 mana. I like this mana cap, above 22 i already see a lot of options to build.
Summoners : Water, Earth, Death, Dragon (my main splinter is life this season, so this was not good)
My Strategy :
In bronze League there is always a big chance to fight againts :
1 - The Mylor team !
2 - The water magic damage spam !
Since my opponent didn't used Mylor in the last 5 fights, i decided he would go with the water spam.
So.. The Earth team with the unnicorn was what i decided to go for.. But i remember i had just picked up Lord Arianthus on the market, and i decided to swap to the full counter magic build.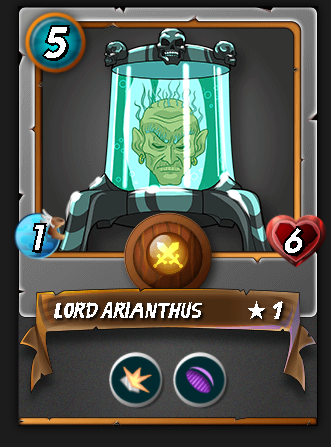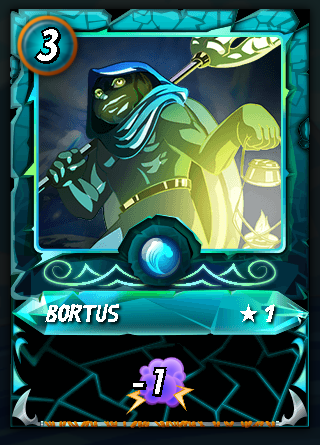 ---
The Battle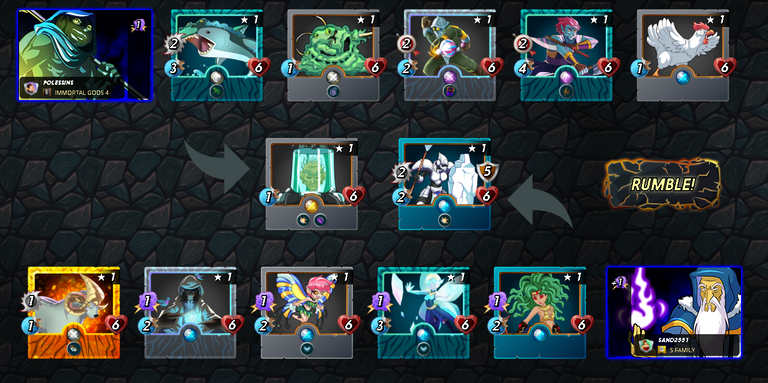 Well. he was using the Water Spam team.
But his tank choice got me a little bit worried. I was expecring maybe a spinebackturle, but definitely not the Frozen Soldier. I also decided to use the Granadier instead of the Crustacean King, which was kinda of a mistake. Healers in equalizer matches, are always a MUST have..
ROUND 1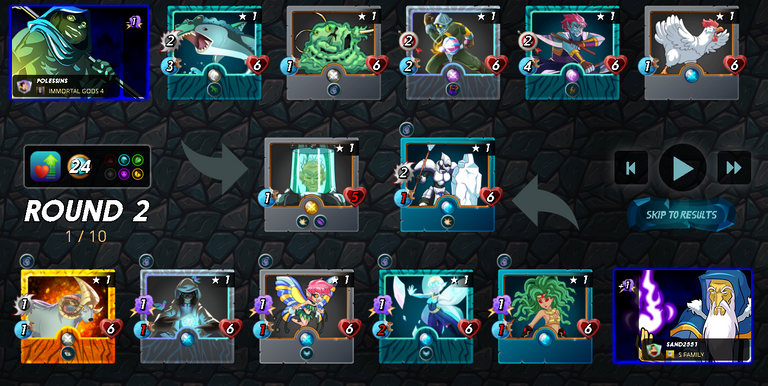 In the first round, all i could do was break Frozem Soldier armor. But hey, Lord arianthusis not taking much damage at all. Only 1 damage from the Frozem soldier, the rest he is blocking 100%
ROUND 2
Since my Lord took 1 damage, he is now the unit with less damage on my team, making the Battering Ram also foccus on him. With his abilities he also does not take damage from it, and now i am much more safe.
ROUND 3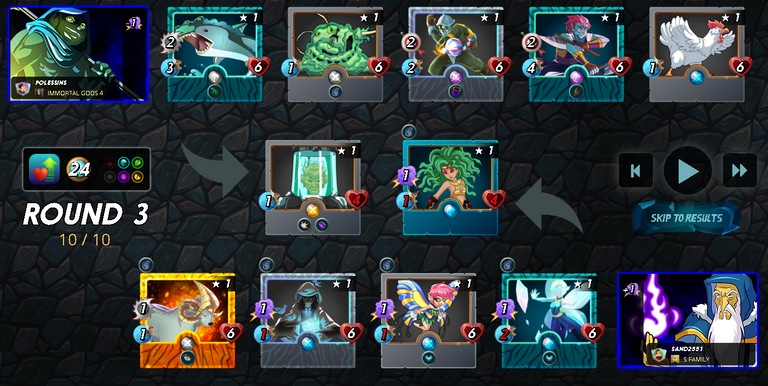 Here is where the battle ended. My Lord Arianthus Survived the Frozen Soldier Attacks, and became an indestructible wall, taking 0 damage from the rest of the match from all remaining units.
At this point, i was just watching my team kill them one by one slowly...
ROUND 8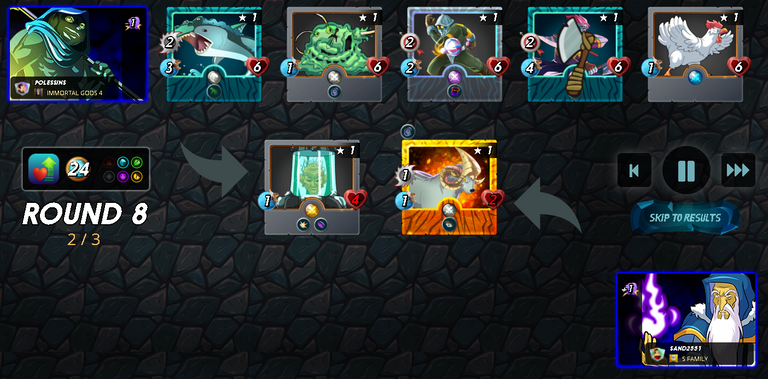 The match took 8 round to get to an end. And i can thank Lord Arianthus once again for the win !
Wave Runner Performance
The Wave Runner did his job. Is very important to use creatures with 2 damage on the bronze league, to avoid geting blocked by units with Shield or Void ability. He could inflict damage on the Frozen Soldier, which was essential to fasten up his death. If lord got killed, The wave runner would have to start tanking all the damage, and would not survive for long time.
THE COMPLETE BATTLE
You can watch the complete fight on the following link :
https://splinterlands.com?p=battle&id=sl_c4f69291da40abc3b395d6b635b3d111&ref=polessins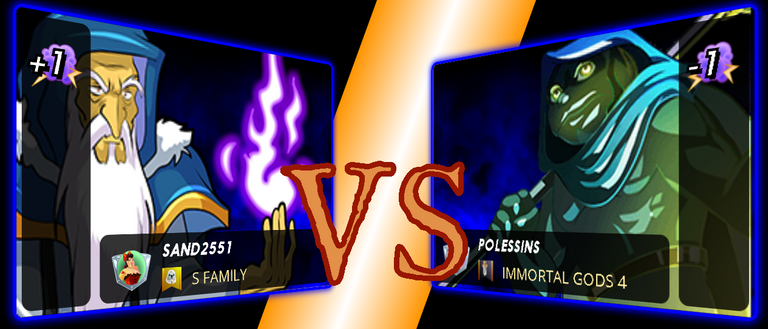 STILL NOT PLAYING SPLINTERLANDS ??
JOIN US CLICKING HERE
WANT TO JOIN THE BATTLE CHALLENGE IN @SPLINTERLANDS ?
JOIN THIS CHALLENGE BY CLICKING HERE !

---
---