[ENG-ESP] My 3D version of "Sunkai Harvester" from Splinterlands / Mi versión 3D de "Sunkai Harvester" de Splinterlands.



Hello everyone!
Once again I'm posting a character from Splinterlands, "Sunkai Harvester".
Here's the link: Sunkai Harvester.
This is a kind of nomadic warrior worshipper of the suns of the universe.
I used zbrush and keyshot to make it, finally I finished editing in photoshop.
I made a somewhat forceful version: the character turned out a bit colossal, equipped with an even more colossal scythe.
Maybe I was influenced by video games like God of War 4, which I was playing assiduously until recently.
I also listened to epic and video game music (Beowulf, GOW4, Assassin's Creed Valhalla, etc) and strangely also themes related to the word "cyberpunk" that were appearing in a music app.
¡Hola a todos!
Otra vez estoy publicando un personaje de Splinterlands, "Sunkai Harvester".
Aquí dejo el link: Sunkai Harvester.
Utilicé zbrush y keyshot para realizarlo, finalmente terminé de editar en photoshop.
Hice una versión algo contundente: el personaje resultó un tanto colosal, dotado de una guadaña aún más descomunal.
Tal vez tuve influencias de videojuegos como God of War 4, al que estuve jugando asiduamente hasta hace poco.
También escuché música épica y de videojuegos (Beowulf, GOW4, Assassin's Creed Valhalla, etc) y extrañamente también temas relacionados con la palabra Cyberpunk que fueron apareciendo en una aplicación de música.

As usual, I started with a simple sketch in photoshop. These sketches are just to give me an idea, since I have the habit of creating and improvising within the 3D programs I usually use.
Como de costumbre, empecé con un simple boceto en photoshop. Estos bocetos apurados son para darme una idea nomás, ya que tengo el hábito de crear e improvisar dentro de los programas 3D que suelo utilizar.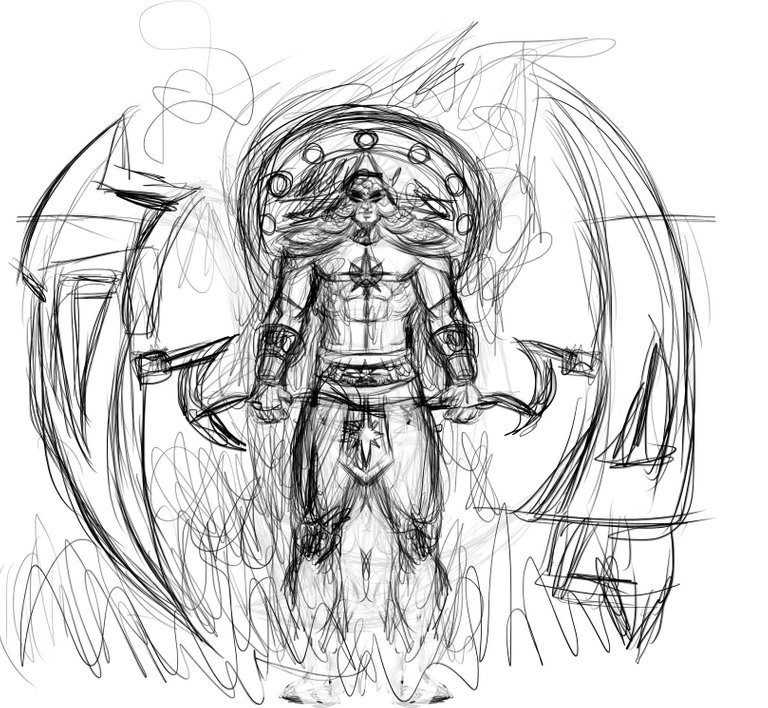 These are images that correspond to Zbrush: in the interface, different rendering stages and a partially edited one that I found quite successful:
Estas son imágenes que corresponden a Zbrush: en la interfaz, diferentes etapas de renderizado y una parcialmente editada que me pareció bastante lograda: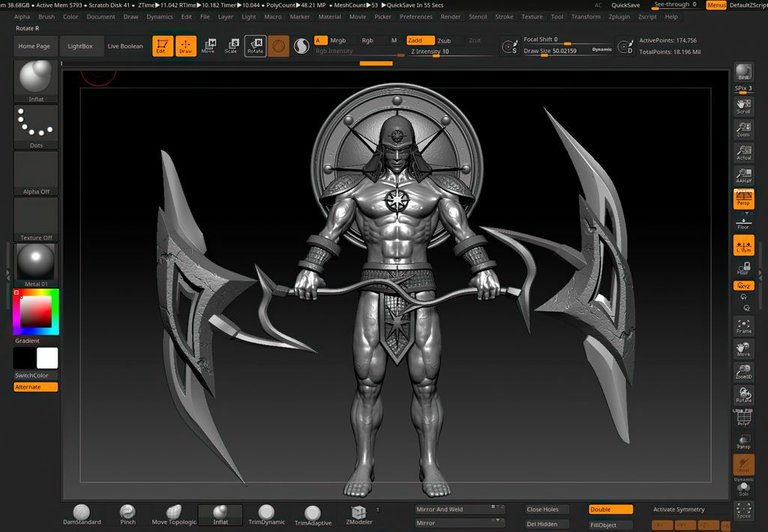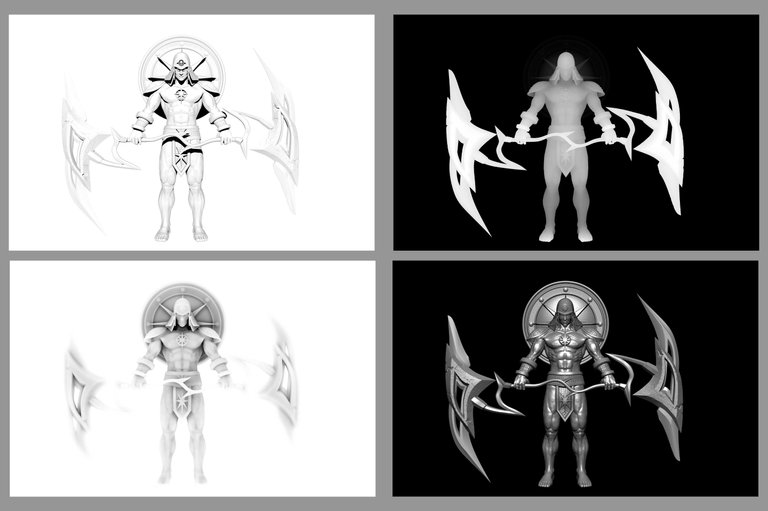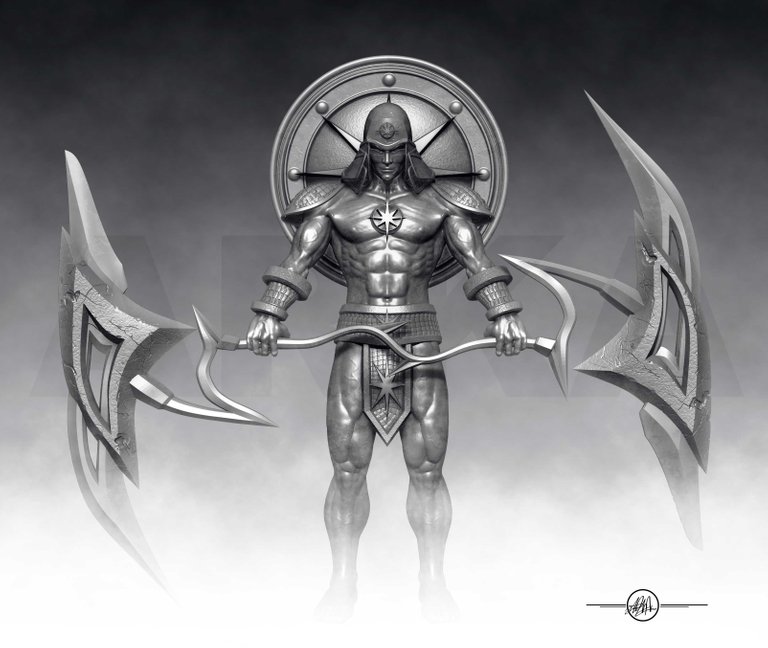 The following images are from Keyshot, where the character appears inside the interface and I also add an edited rendering:
Las siguientes imágenes son de Keyshot, donde aparece el personaje dentro de la interfaz y también agrego un renderizado editado: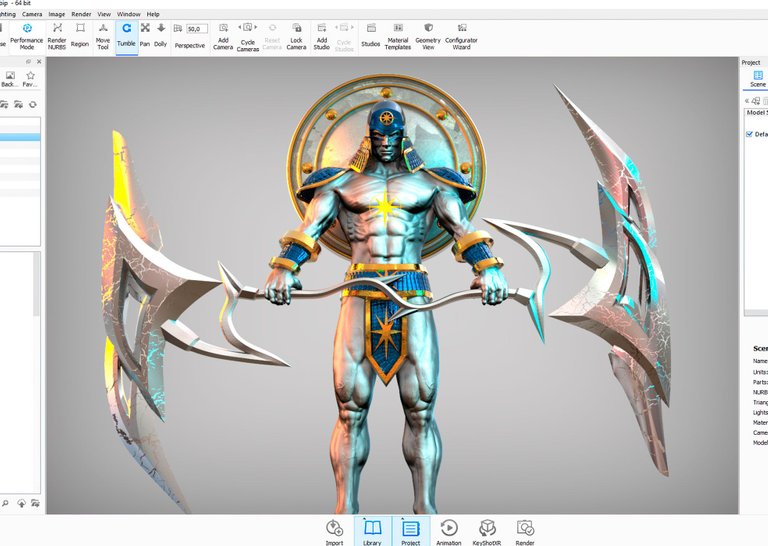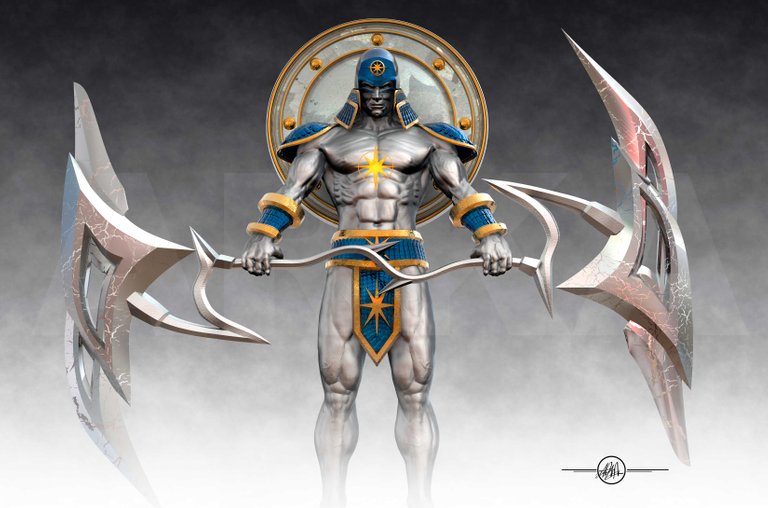 Finally, I show the finished image next to a close-up:
Finalmente, muestro la imagen terminada junto a un primer plano: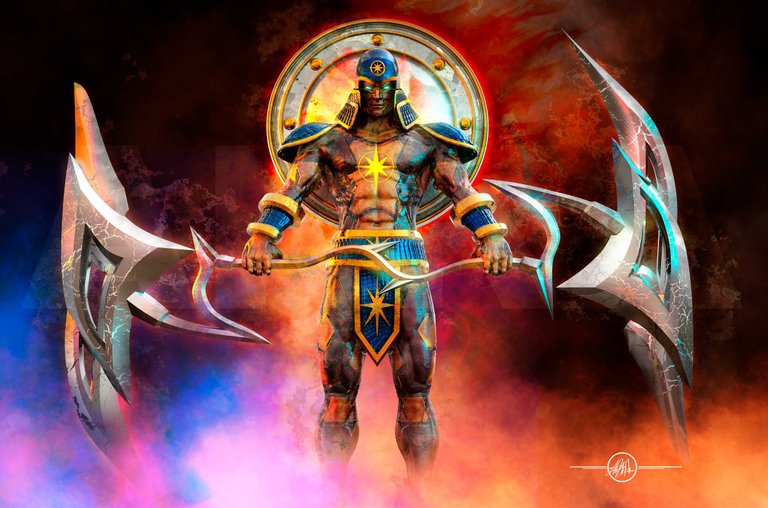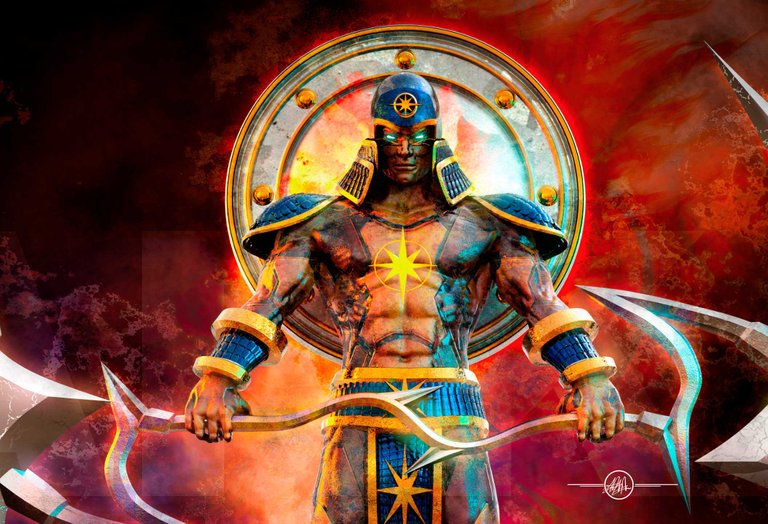 I couldn't resist and made different versions by changing the colors:
No pude con mi genio e hice diferentes versiones cambiando los colores: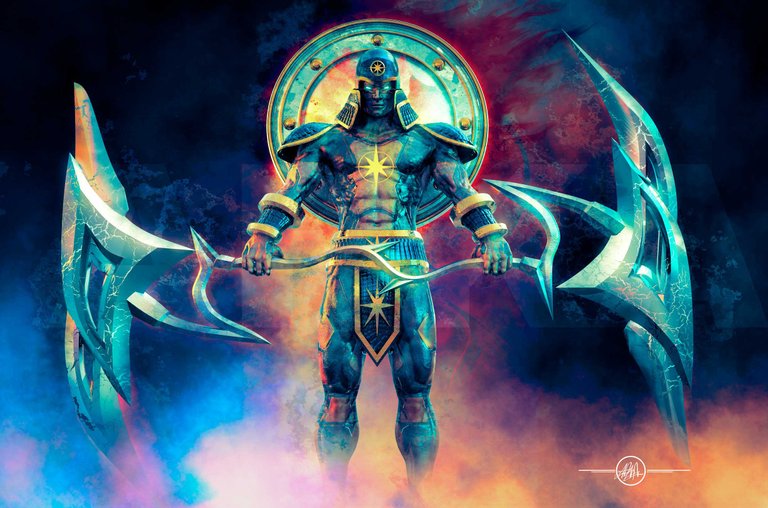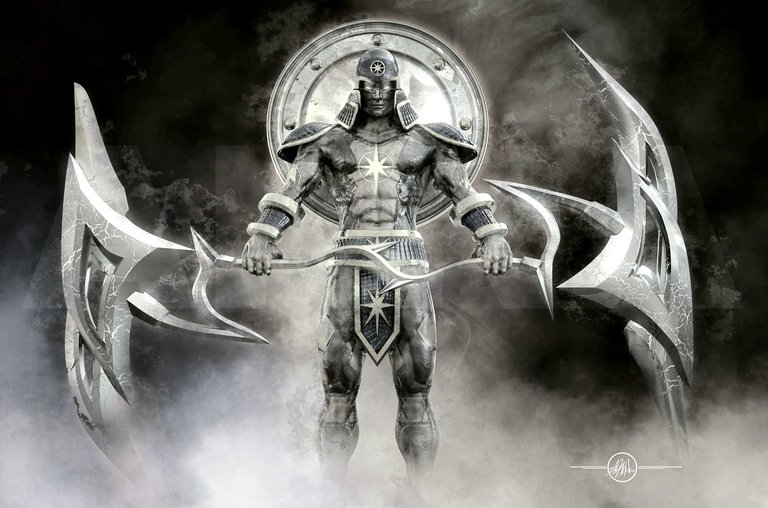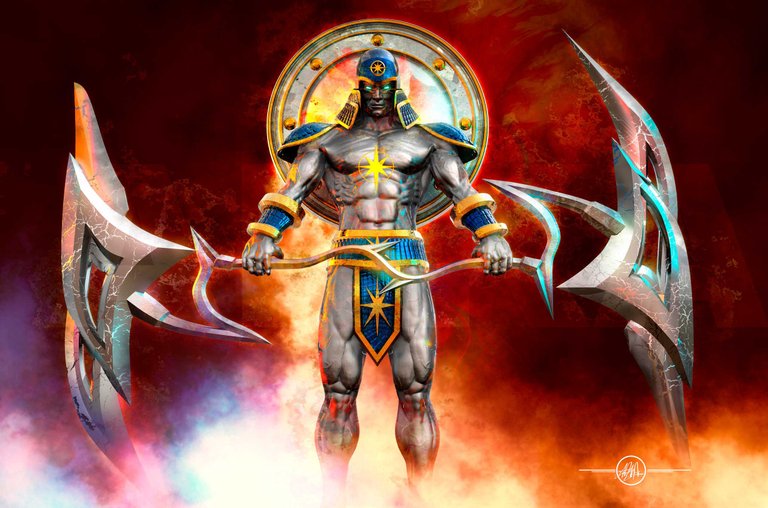 I hope you like it! / ¡Espero que les guste!

---
---