Splinterlands Battle Challenge - KULU SWIMHUNTER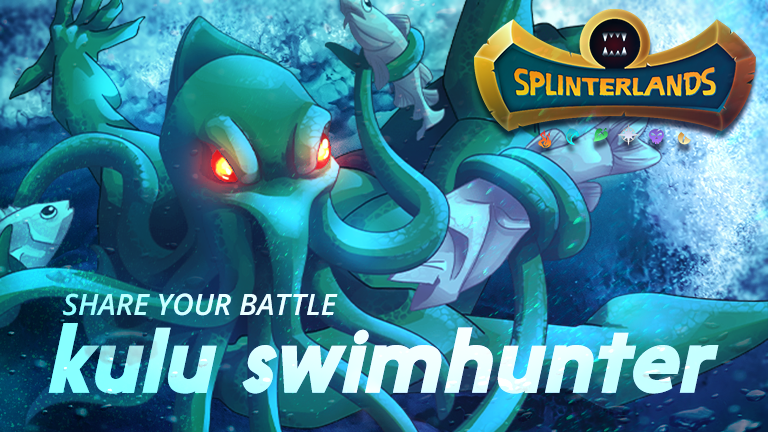 Hello everyone! I hope you are all doing fine today. We have another battle challenge for this week. Let's try winning this battle with this monster in our team
Challenge Rules
THEME: KULU SWIMHUNTER
Edition: CHAOS LEGION
Rarity: COMMON
Element: WATER
Attack: RANGED
Abilities: None
Battle Ruleset

Mana Limit: 30
Lost Legendaries: Legendary Monsters can't be used.
Lineup Strategy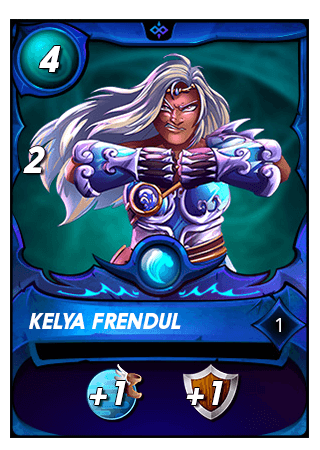 Summoner:
Kelya Frendul
The +1 Armor and Speed this Summoner buffs our team would increase our monsters' resistance to attacks and critical hits. This will also give us access to our featured card in the Water Splinter.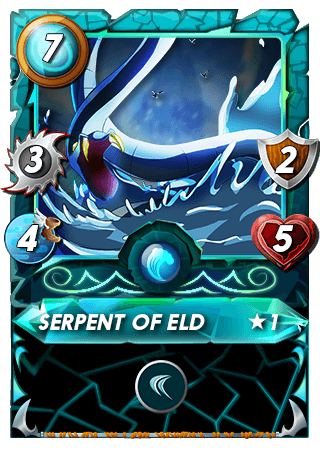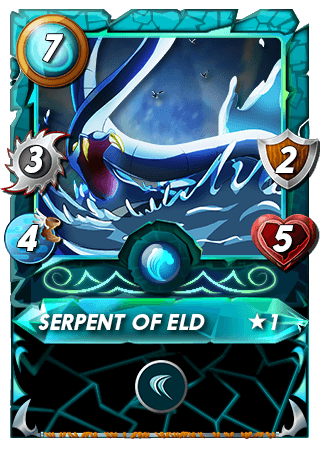 Tank:
Serpent of Eld
A tank monster with good attack damage and health is a great addition to the team. Its Dodge ability will cause Ranged and Melee attacks to miss at an increased rate.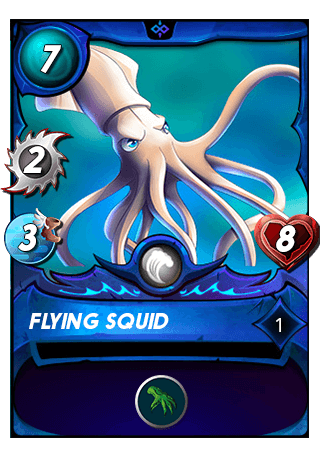 Flying Squid
Our backup tank placed on the 2nd position that has a huge chunk of health perfect for taking hits to protect the team. Its Reach ability will allow it to do Melee attack on the 2nd position.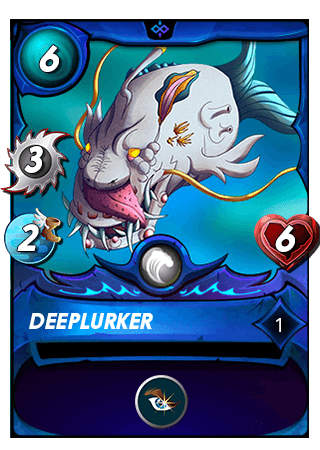 Deeplurker
Our damage dealer is on the 3rd position to protect it from frontal attacks and Sneak attacks. Its Opportunity ability allows it to attack low health monsters not on the 1st position.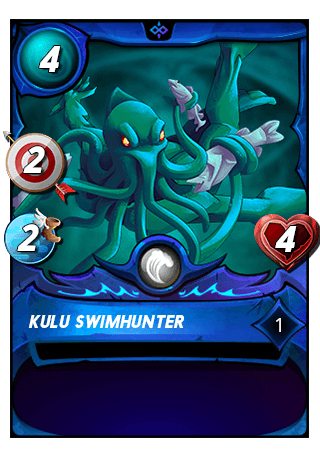 Kulu Swimhunter
Our featured card is at the 4th position to also to protect it from frontal and Sneak attacks. Since it uses Ranged attack, it can still do damage at this position.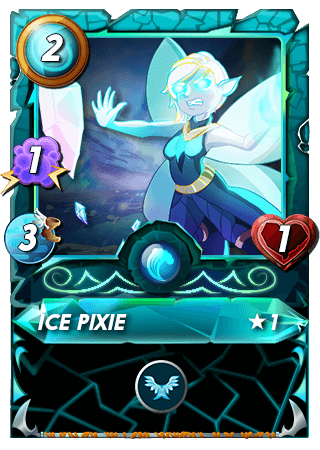 Ice Pixie
We haved placed this at the last position to protect our featured card from Sneak attacks. Its Flying ability gives it an increased chance of evading Melee and Ranged attacks from non-flying monsters.
Battle Highlights
You can watch the Battle Replay on this link:
https://splinterlands.com/?p=battle&id=sl_dd0a1fa73be86131884568acb32fd4e5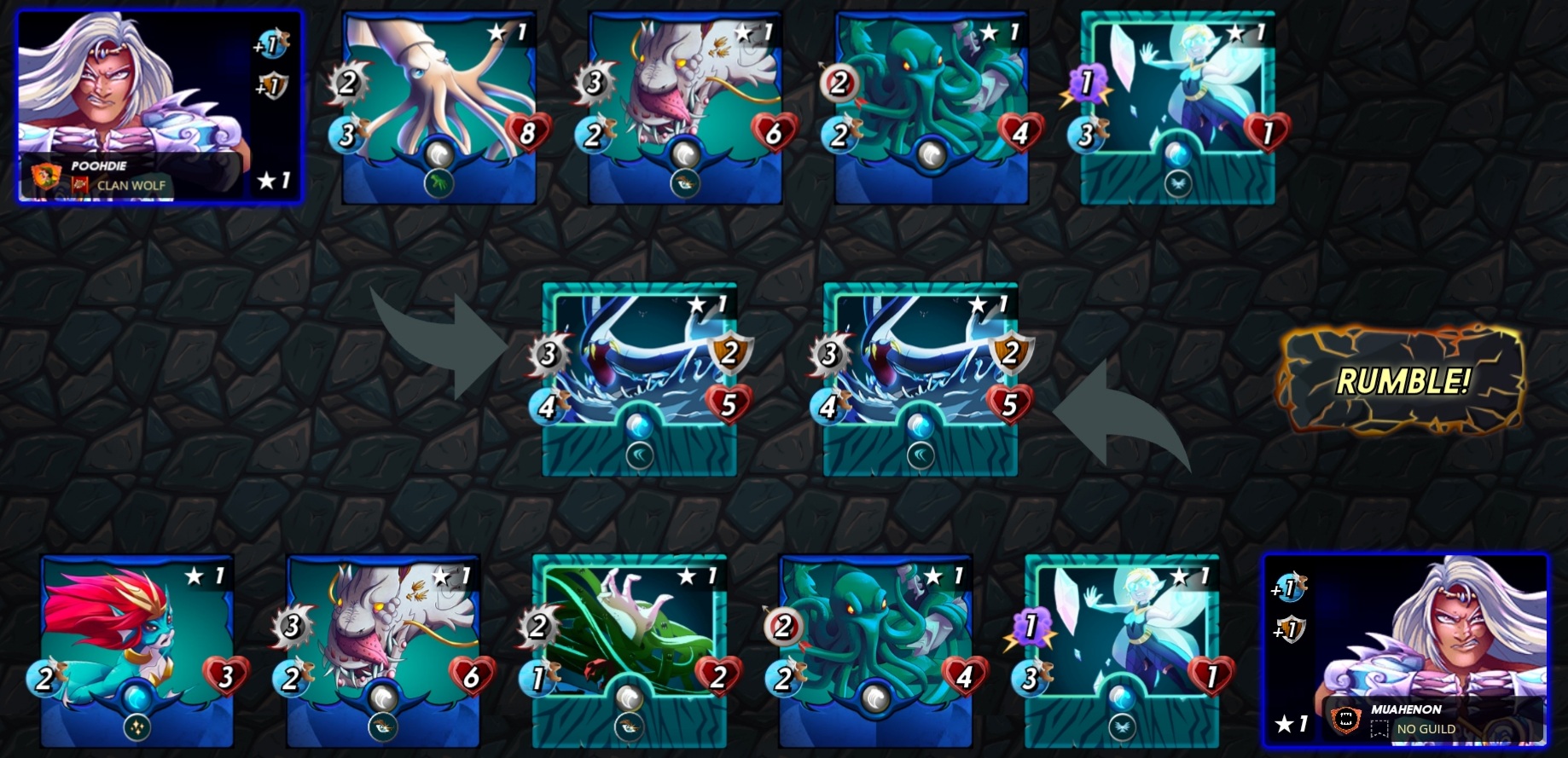 Our opponent chose the same Summoner. The enemy lineup is also almost the same as ours except for the Tank Healer and 2nd Opportunity monster. The upcoming battle will be hard with these enemy monsters at the other side of the battlefield.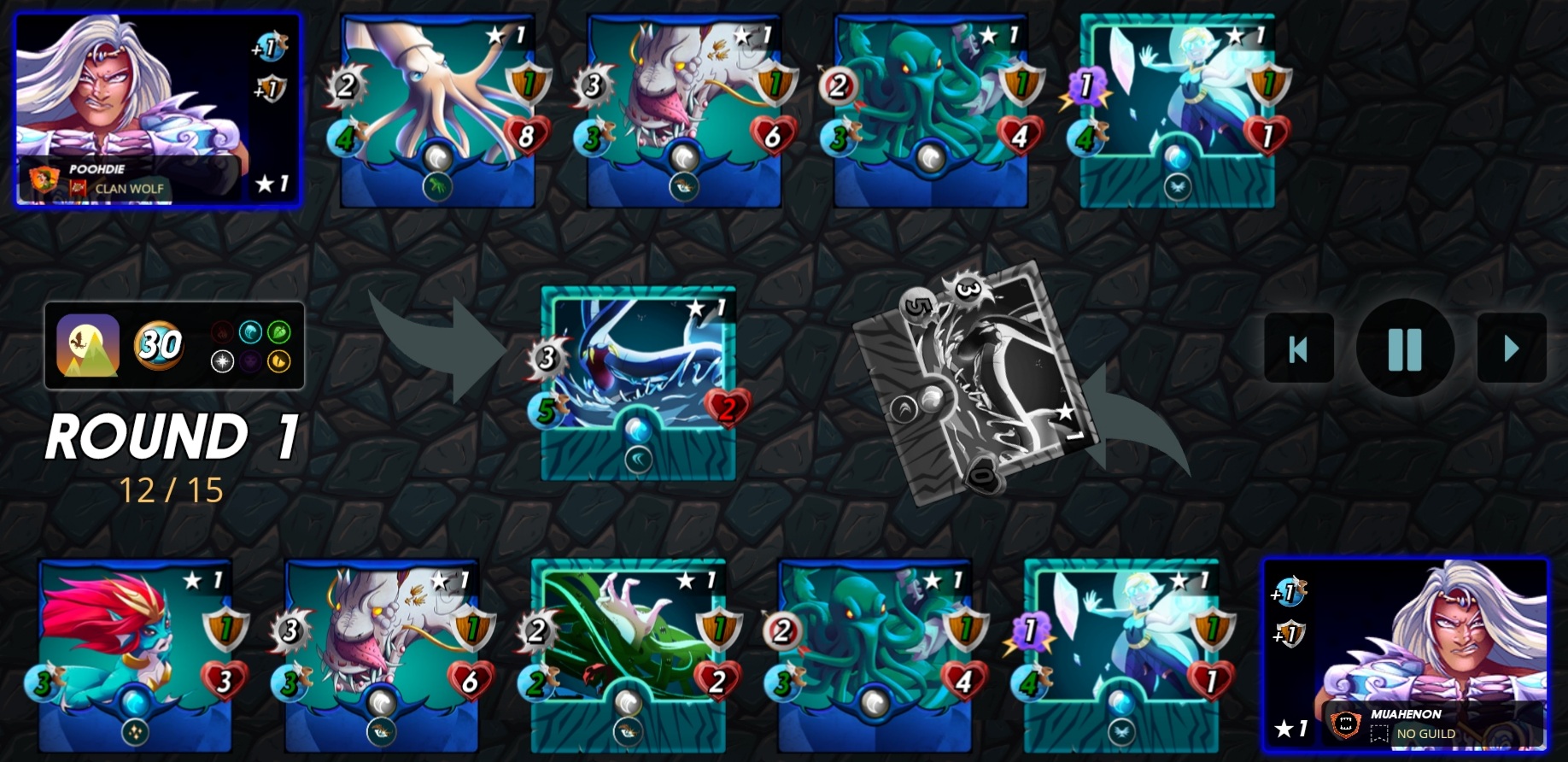 Our featured card Kulu Swimhunter was able to eliminate the enemy tank on Round 1. This is a big step in this battle. With the enemy tank gone, our team can now slowly chip away at the enemy monsters since there's no big monster blocking their path.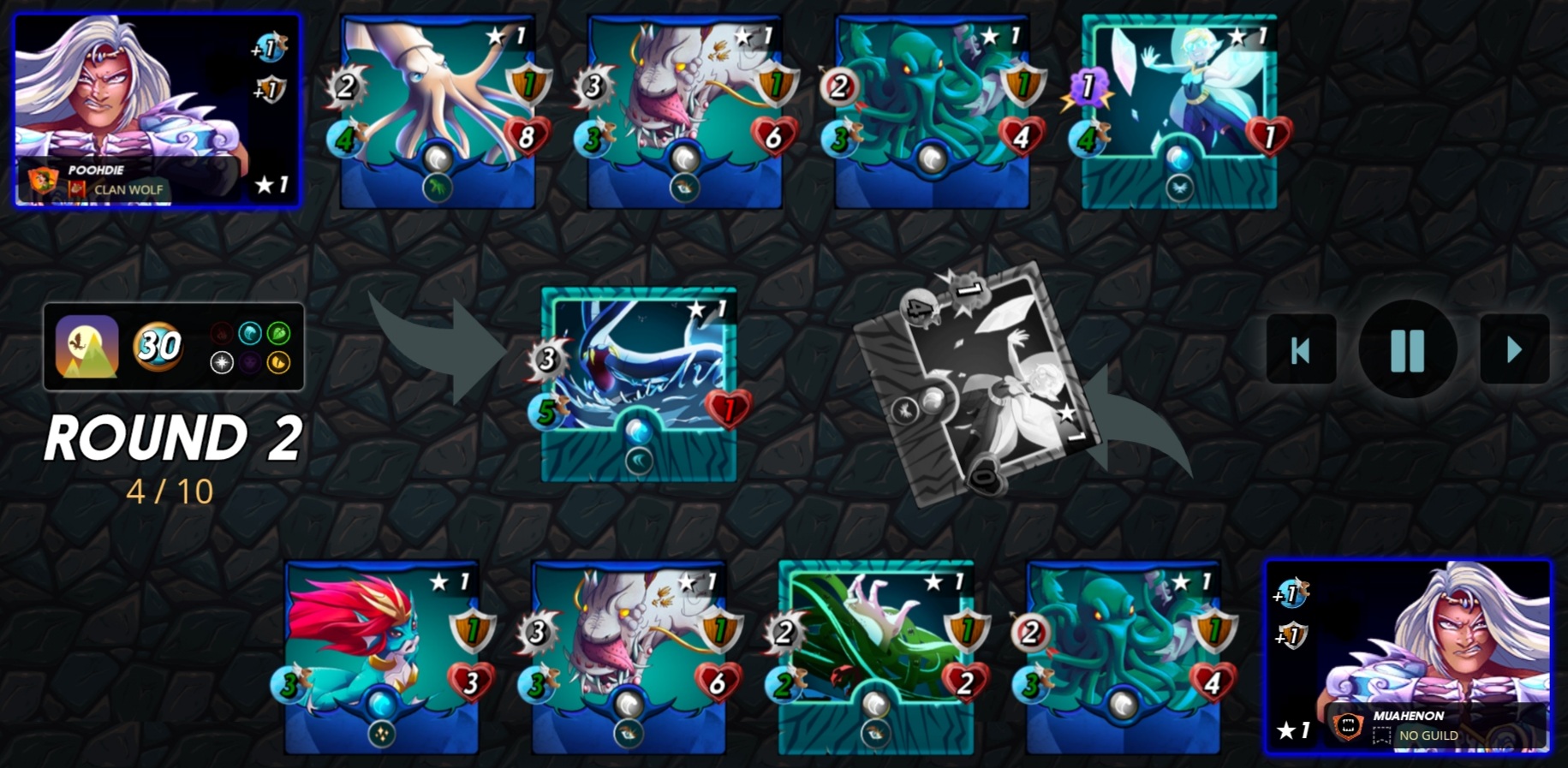 Ice Pixie was able to eliminate its counterpart on the enemy team on Round 2. Good thing this is the only Magic attack monster on our opponent's team. With it gone, our tank monster with its 1 Health will have a higher chance of surviving longer in this battle.
Ice Pixie and Flying Squid were both able to eliminate two enemy monsters on Round 3. Our tank monster was able to evade several attacks and is still standing mighty and proud with its 1 Health.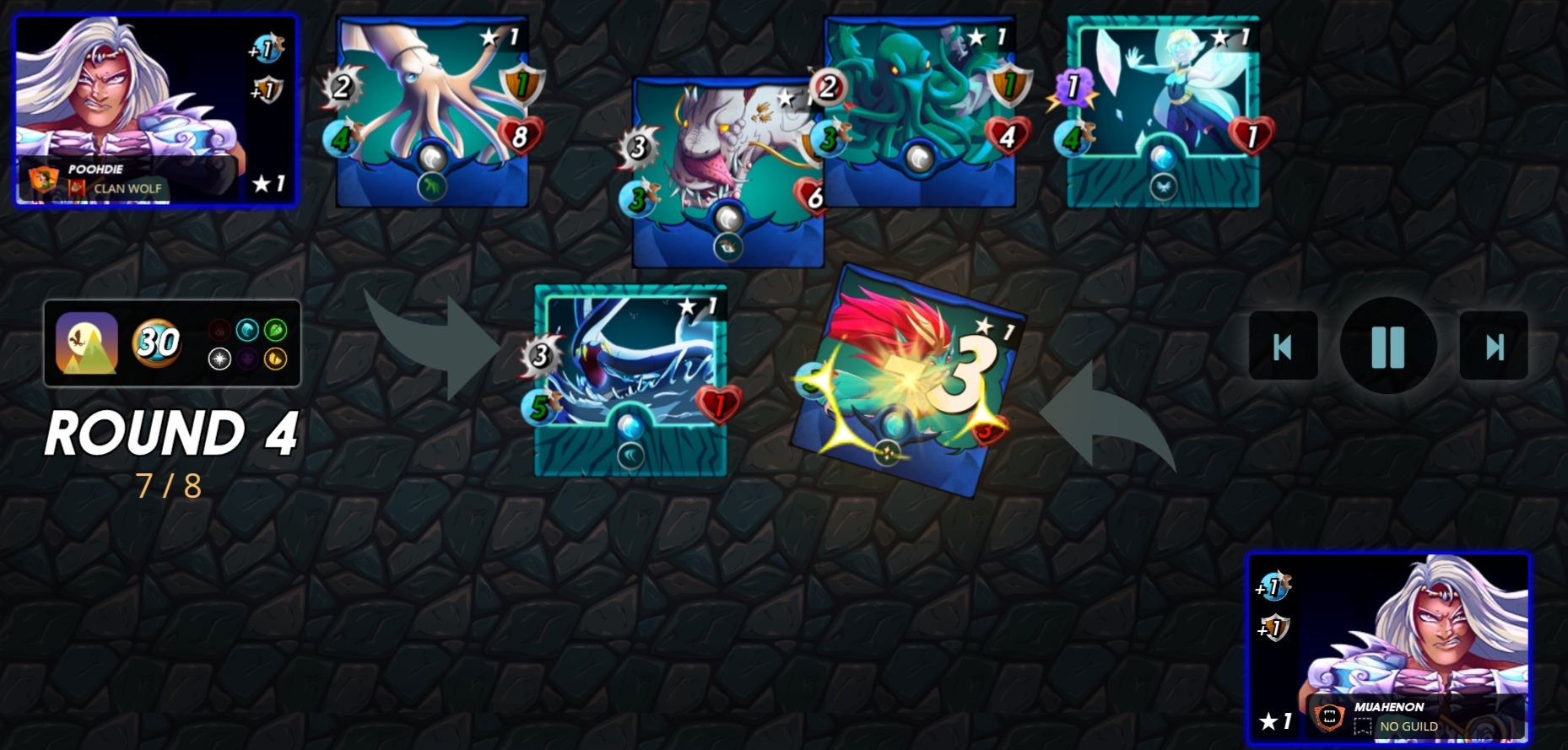 Flying Squid was able to eliminate another enemy monster on Round 4. The last hit was thrown by Deeplurker killing the remaining enemy monster. Our team won this battle without loosing anyone from our lineup.
Conclusion
Proper placing of key monsters in our lineup was the edge we had in this battle. Since our opponent placed Ice Pixie on the 2nd position, it died in the early rounds after their tank bit the dust. Serpent of Eld also did great with its Dodge skill surviving till the last round protecting our team from attacks while they were slowly chipping away the remaining enemy monsters.
Did your strategy work? What will you try differently next time?
Our strategy of using Serpent of Eld's Dodge ability as a tank monster and Deeplurker's Opportunity ability in eliminating enemy monsters worked pretty well. Our lineup was still intact up to the very last round thanks to our strong and mighty tank protecting our team.
Do you like KULU SWIMHUNTER? Why or why not?
I often use it in high mana battles. A Ranged monster with a decent Attack power and Health for just 4 mana is a great monster to add to the team.
I hope you enjoyed watching our featured battle today. Till next time fellow Splinterlands fans. Have a great weekend!!!

What is Splinterlands?
Splinterlands is a digital, collectible card game built on blockchain technology. It is similar in concept to games like Magic the Gathering and Heartstone where you build up a collection of cards, which all have various different stats and abilities, and use them to battle other players in skill-based matches. By using a blockchain technology, players can buy, sell and trade their digital assets freely just as if they were physical cards, and all transactions are recorded publicly and immutably.
Splinterlands FAQ:
https://splinterlands.com/?p=faq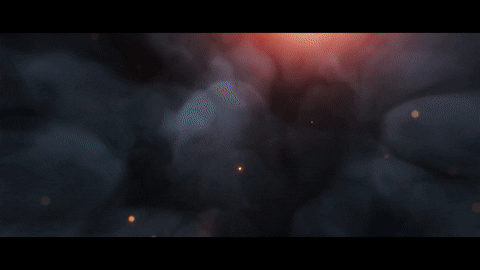 ---
---