How I earned $72 USD in 20 minutes with Splinterlands
If you haven't signed up yet, get a free splinterlands account here.
Now that you've signed up, you'll need to purchase your spell book so you can recieve DEC and SPS.
The way I earned $72 with Splinterlands in 20 minutes was by finishing the daily quest and opening up my winnings.
I got a free card, the Pelacor Bandit, that I really enjoy using in combination with the Demented Shark...
and I got 7200 DEC! At the same time, I saw that the price of DEC has doubled in the last 2 weeks to where 1 penny = 1 DEC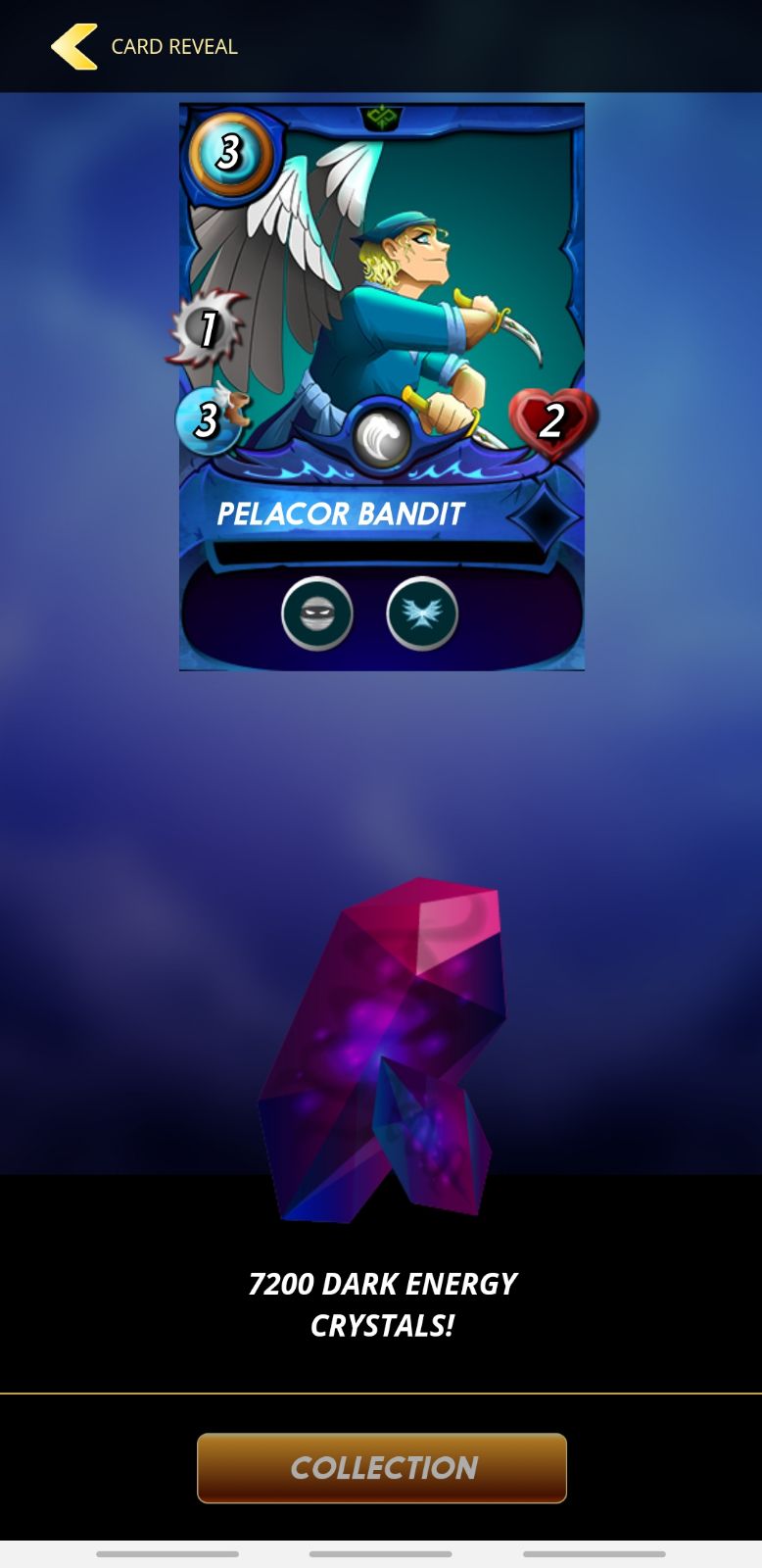 ---
---