I opened THE VAULT to get Djinn Oshannus with a 63% Discount!

Happy Thanksgiving!! I'm so grateful to get my first Djinn Oshannus with a DEEP DISCOUNT!
Only 1241 DEC for Djinn Oshannus AND 9 other commons!
How Did I get it so cheaply?
I used https://splinterlabs.io/vault
The vault allows you a chance at getting really good cards with a deep discount. Worst case senario, you get cheaper cards at a premium.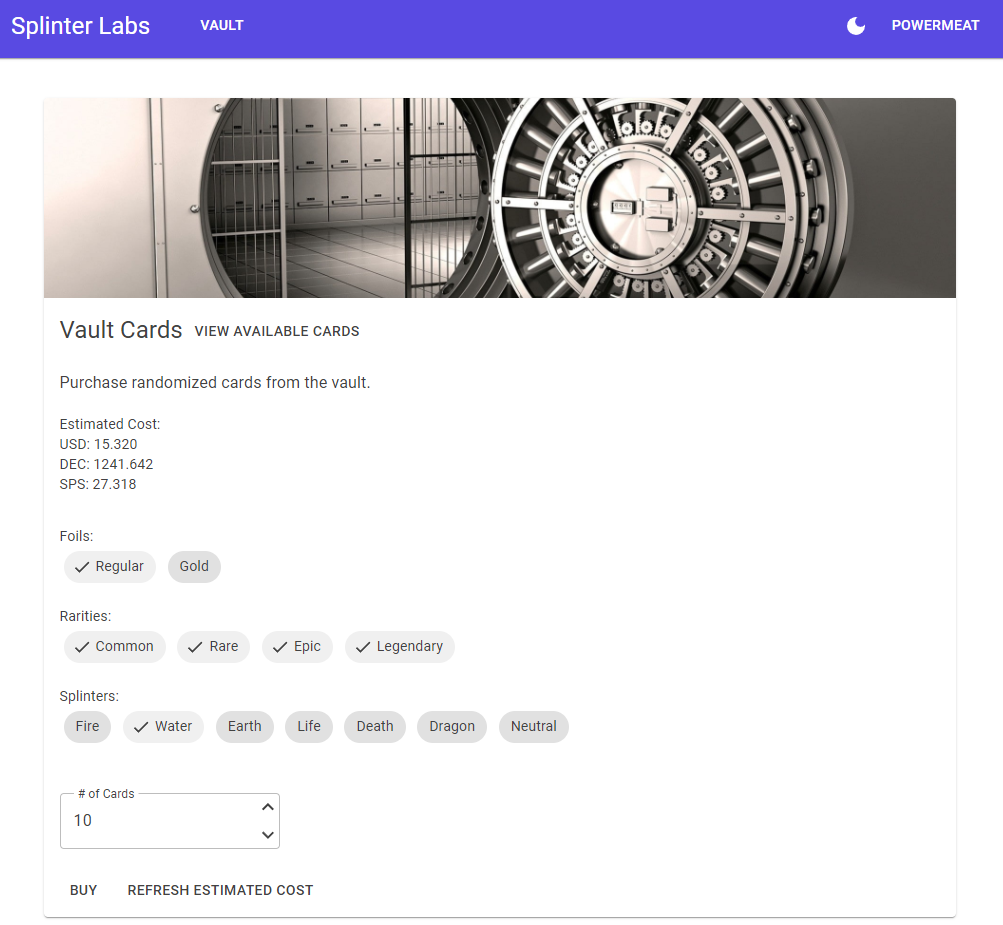 You can see there, that I selected only water cards. I was able to see from the "view available cards" option that there were only 40 water cards and I decided to buy 10 of them for a total of 1241 DEC.
I had about 25% chance to get the djinn oshannus and a 75% chance, I'd be overpaying for a bunch of commons.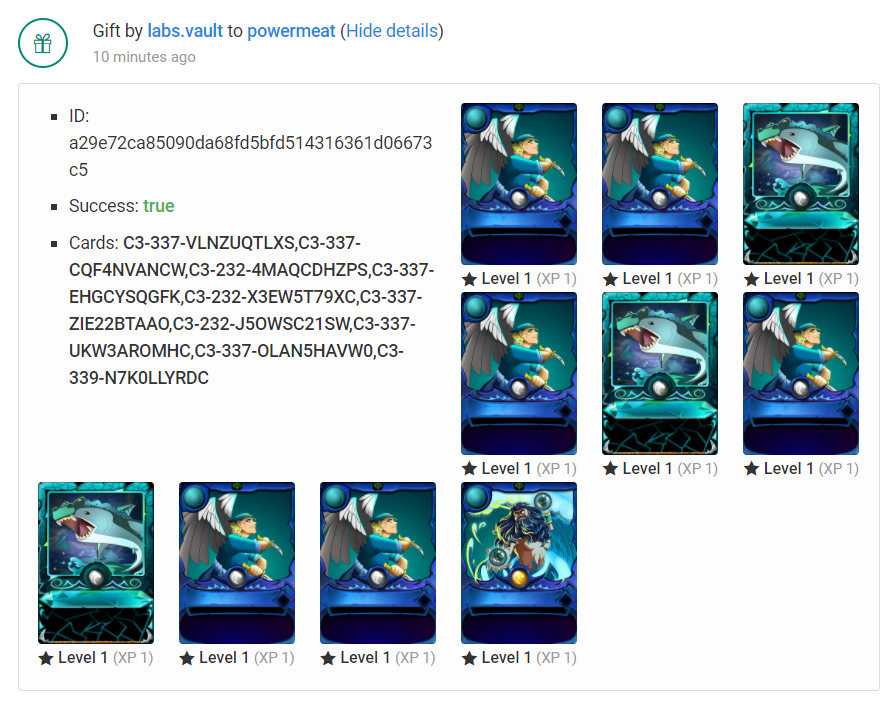 As you can see, I got lucky!
Curious which cards win the most?
I'm developing a tool where once you start a battle, you can see a list of highest % win builds for that battle's manacap and ruleset using only the cards you have.
If you'd like to become a beta tester, join this Discord channel
https://discord.gg/KSaZ3DHMtm
Http://SplinterWinner.com
---
---