Modern LEGENDARY Monsters You Need! - Part 2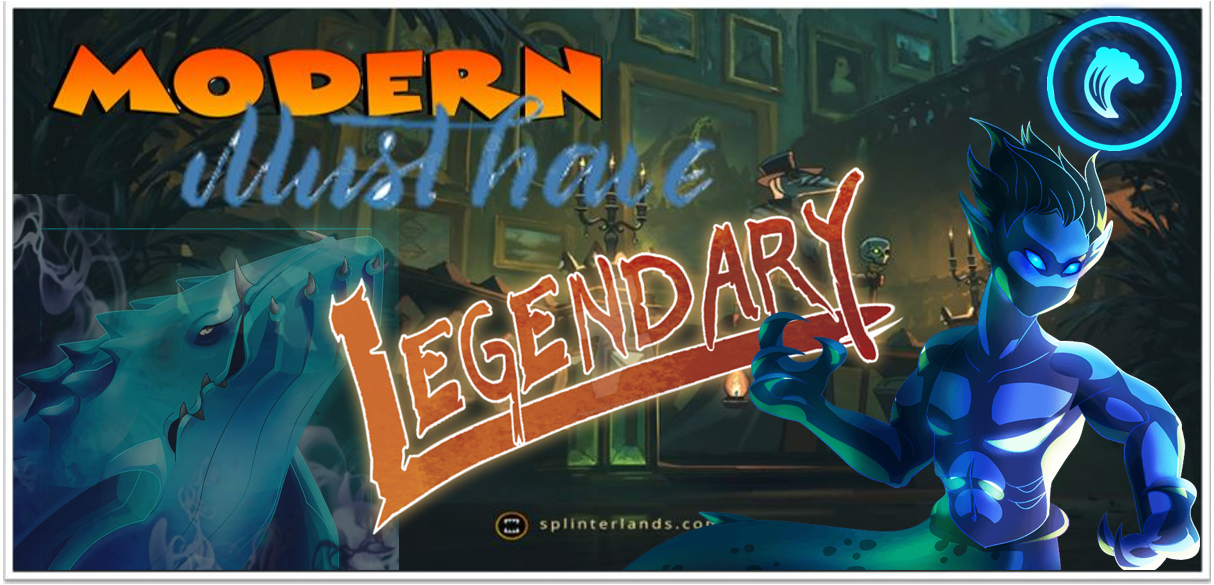 In this post I want to spend a short time talking about the WATER deck and Modern must own monsters, specifically LEGENDARY thats right, I have reached the final round of this mini part series, saving the best till last. As with all of this series I will be rating these cards based on Utility, Synergy and Cost.
I was only rating the cards based on a Level 1 but I will also do a secondary rating for MAX Level, Also I wont touch on cards which are Starter cards.


PHANTOM OF THE ABYSS



Once was the beast in Blue, still an amazing card but when Alric was around in Modern this was a home wrecker! An absolute nightmare to come up against and a dream to play! Now without Alric its still a strong card, very strong to be fair, Level 1 starts off with x3 Magic, x6 Speed and x7 HP with Flight and Dodge If you can hit this card hats off to you, The speed with Dodge and Flight makes this card nearly untouchable! Imagine if this had Phase...Unplayable! At MAX Level the card gets x4 Magic, x6 Speed and x7 HP with Flight, Dodge, Demoralize and Headwinds. So whilst only 1 extra Magic and no change to the other stats it get 2 extra abilities. These 2 extras are nerfs to the opposition teams Melee and Range attacks not just for this card but for you whole teams benefit! A card of this calibre deserves the title of Legendary!

Well as mentioned above with Alric it was perfect 10/10 Synergy and whilst Kelya doesn't boost Magic it does give this card even more protection with +1 Armour and +1 Speed meaning this card is now x7 Speed! If it was hard to hit this card before, its just got harder! Yes its not a direct boost in output but survivability is just as important and anyway do you really need x4 Magic...Yes but x3 is still OP in most situations. In short yes its not perfect but its still very good!

Currently the cost is at $81 per BCX / 46K DEC - MAX Copy $896 / 457K DEC, So in costing terms...Its a real bargain...no in all seriousness this is a very expensive card to own! But unlike the others on this list this card has been around for some time and so has built up special cost factors like rarity and inflationary aspects. Yes to own its possibly out of most peoples reach! Lets be honest for that MAX copy you could buy 224 Chaos packs!
So we will never use this card right...Wrong you can currently rent this card for only 8 DEC a day which for a card of this calibre is a bargain!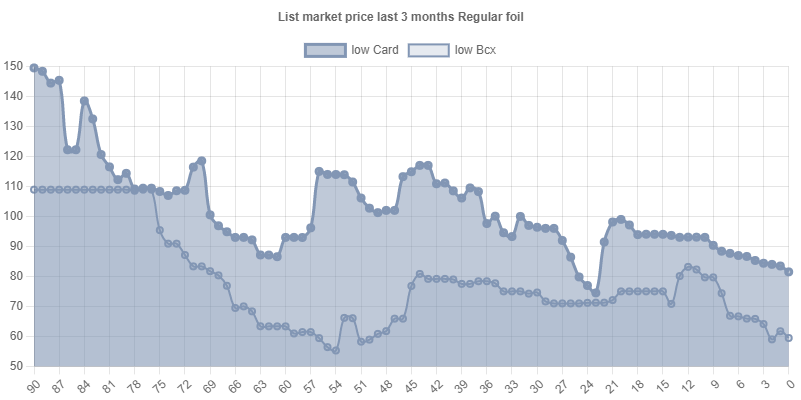 This card is a beast, don't Buy it go rent it! Unless your flush then its a must own!
It offers Amazing Utility and Great Synergy, At MAX level its also a wonderful support card for the whole team.

Level 1 - 8/10
MAX Level - 10/10


BAAKJIRA



One of the latest Legendary cards to drop for the blue team is BaakJira an Airdrop card which offers more than just a punch! Whilst it looks like it should be a Summoner and not a Tank you'd be wrong, Baakjira is a meat shield which if played in the right context will ensure the devastation of the opposition. Level 1 2x Speed and 11x HP with Void and Slow So yes nothing amazing but that HP with Slow and Void means it will take some time to get killed giving the rest of your team the time to deal out the necessary damage. MAX Level gets x2 Speed and x16 HP with Void, Slow, Strengthen and Heal and this is where this card really becomes unbeatable, not only will it give +1 to the teams HP but its also now healing itself on top of an alrady meaty x17 HP! Its a beast from beneath and it wont be stopped easily and to top it off its only 6 mana.

Synergy with Kelya is perfect for Baakjira gain +1 speed and add some armour to an already beefy display of protection what more could you ask for...Thorns!! If this card was hard to kill before its now just got that little bit harder!

Currently the cost is at $11 per BCX / 5.7K DEC - MAX Copy $125 / 62K DEC, So in costing terms and when you compare this to our previous...Its jump change! No its still up there but for a Legendary card which offers this Utility, Synergy and now Cost its a really good buy and one to own even if just at level 1 but really you do want that MAX level to unlock the real potential of this card.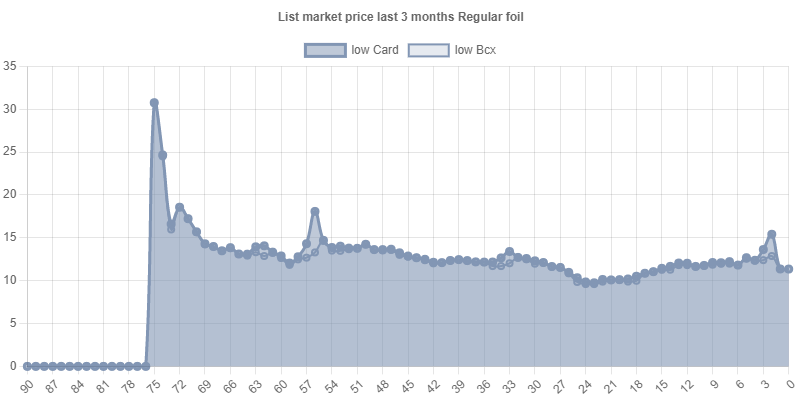 An amazing Tank for the blue team, **Perfect Synergy, Great Utility **and Cost is affordable for all. Buy it before the prices go back up!

Level 1 - 7/10
MAX Level - 9/10


DJINN OSHANNUS



You cant talk Modern Blue team Legendary without delving into the Djinn himself Djinn Oshannus. Still a formidable card, just like Phantom with Alric this card was a Tank and beast for the blue team, without Alric its still an absolute wrecking ball. Level 1 x2 Magic, x5 Speed and x10 HP with Void. Theres no question its an amazing card great attack great protection. That x5 speed has come in clutch for me in more times than id like to remember and Kelya +1 speed and x5 becomes x6. This card is great as it can be used in any position. However most would play this as a Tank especially at MAX Level when it gets, x3 Magic, x5 Speed and x11 HP with Void, Phase and Forcefield meaning at MAX level this card will be even harder to kill thanks to the mitigation of incoming Magic damage. A truly modern beast.

Synergy with Kelya isnt as perfect as with Baakjira it comes more inline with Phantom meaning whilst yes Alric was the better Summoner, Kelya offers something altogether in the form of survivability, So not perfect but still great.

Currently the cost is at $3.63 per BCX / 1.8K DEC - MAX Copy $40 / 20K DEC, So in costing terms and for all your getting with this card its a real bargain, This card will rise in price when it goes out of print. This is a reward card Legendary and we know what happens to prices when supply is gone! Buy now before you have to fork out 5x on this!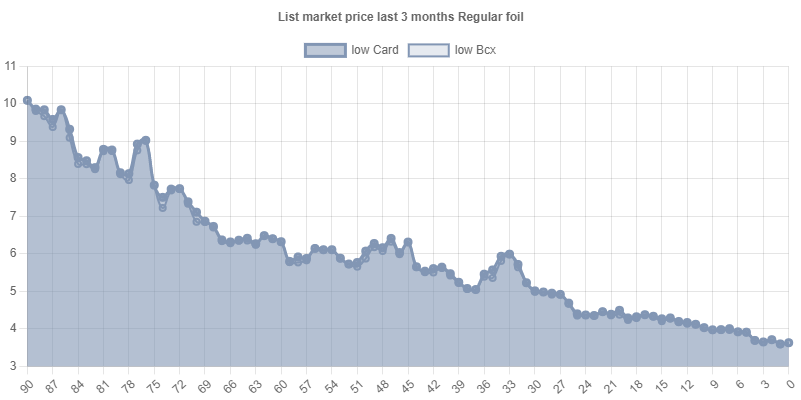 Awesome reward Legendary card that offers all we want from Utility, Synergy and Cost its also a great time to get in on this card while its so cheap as this is a certain to rise in cost down the road, if you only buy one Legendary this month please buy this card, you will thank me later.

Level 1 - 8/10
MAX Level - 9/10



Thanks for reading my blog, if you liked what you read, please give it a like and leave a Comment below, I do blogs similar to this on a daily basis so go ahead and follow for more Splinterlands related content we are slowly increasing the subscribers so keep it up:
I now have a guild, Its currently OPEN to NEW members so come join if you'd like:

Want To Start Your Splinterlands Journey? Referral Link
Until Next Time Powis Signing Off...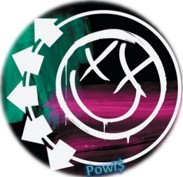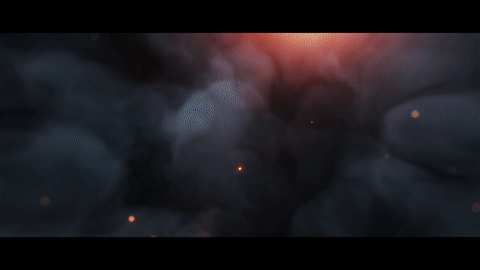 ---
---