50/50 or PowerUp everything?
One of the biggest questions I have been asking everyone is if they are doing 50/50 (50% Hive Power and 50% HBD) rewards or like to power up everything.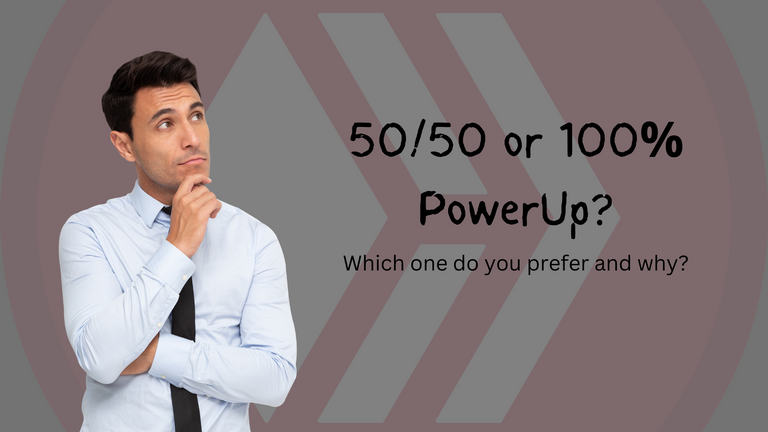 Image created in Canva

The last year had been brutal for crypto markets, we saw multiple projects going bankrupt and it tanked the market even more. But this month is all green for the crypto market. Bitcoin is up more than 30 per cent. Hive has performed even better than bitcoin this month.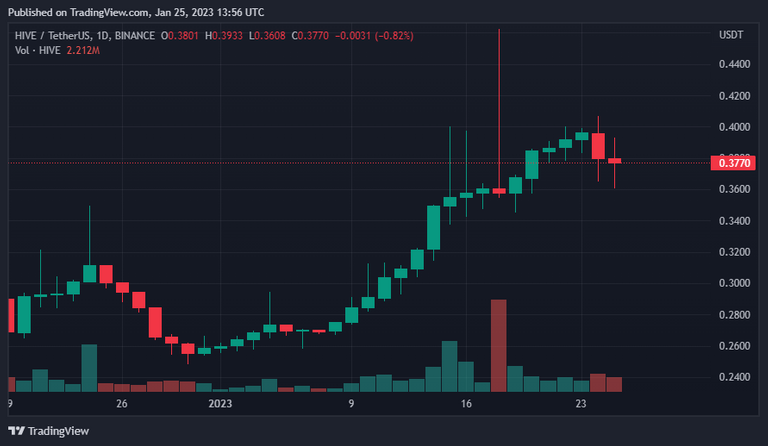 We might see some pullback after this amazing rally. But the question remains, do you want to 100% power up your post rewards? If you have done so in the past rather than saving it in HBD, your wallet would have been worth more now.
But you won't have the liquid rewards to play with the market prices. I have been stuck between the two for a long. I have even done 100% powerup to a couple of my posts recently but I want more liquidity so, I am still doing 50/50.
It will allow me to get more second-layer tokens... I never focused on tokens other than Hive and HBD, but I want to be more diversified in the network. I want to increase my leo power and SPS stake. I need more liquid rewards to buy each of those as well.
I was hesitant to go for 2nd layer tokens after losing my investment in a game. I won't name it but I invested around $100 worth of Hive and their token prices got dumped after a few months. Well, I learnt my lesson and now I will diversify more and not go all in on any one token or project.


I bought some SPS the other day and staked, bought a few LEO, powered up and delegated to @india-leo. I recently bought a few IUC tokens as well. I will increase my holding on each of these little by little. I will be using my Post rewards only and not thinking about powering down or anything.
Let me know which tokens you hold on your hive engine and are you also doing the 50/50 approach?
Thanks for reading...
Until next time...

Note:
All the content is mine unless otherwise stated.
Screenshots were taken from Trading view and Splinterlands game.
Text dividers are from @cryptosharan.

I am part of these awesome communities/servers on Hive. Feel free to join.


Click on the banner to join


Click on the banner to join

---
---