Some Tips for Beginners!
Hello and welcome to my blog!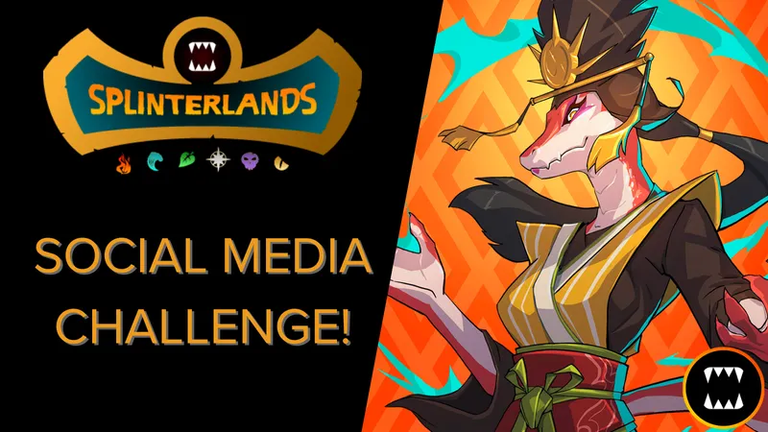 ---
Last week we were asked to share about Splinterland's journey. If you haven't checked out that post yet, click here, I shared some tips in that post too but this week's post is focused more on the beginners tips. Here is the challenge post link.

Splinterlands is a strategy trading Card game which allows the players to battle against real players and each battle poses some challenges and one must build a good lineup with the limited resources and constraints provided in the battle and come out on top. Due to the amount of abilities and the unique cards present in the game, it can easily become overwhelming for new players.
---
Play to learn, not just Play to Win
Many beginners make the mistake of getting too attached to the outcome of the battles and don't focus on learning. The biggest advice I can give someone not just for this game but for most of the other things in life is to focus on Learning first and care about the results later. Just like Chess (one of the biggest strategy sports) focuses more on learning the strategies, knowing the meta, observing which cards/pieces give you the toughest time and trying to come up with a plan. It is a lot harder than said but expect to lose a lot of games at first during the learning phase. Each loss is an opportunity to do better and learn from it.

Join the community servers
There are so many helpful communities on Discord and joining them will help you. You will find a lot of information on guides, gameplay etc and at the same time you can ask your question to the experienced players in the chats and there are always more than one person happy to help. Here is the link to the official SPL discord server. Not just on discords, there are telegram groups too which can help a beginner a lot.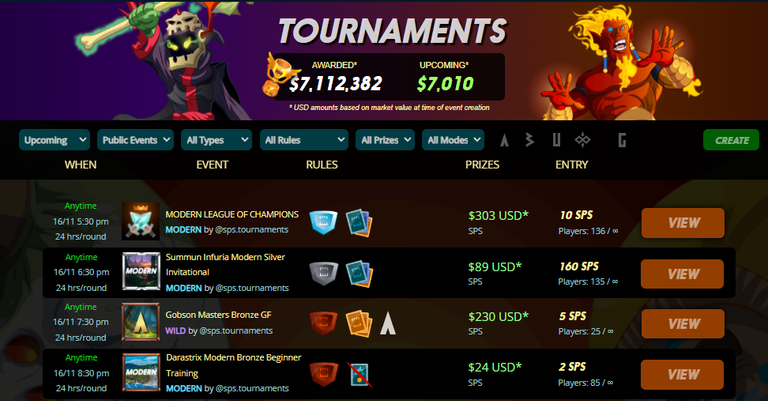 Community members are hosting and organising tournaments and challenges all the time and one can take part in them or at least just know about this aspect of the game by just existing in those community servers.
Also, join a guild and take part in Brawls which is going to help you earn extra rewards like SPS and Merits. Just look out for opportunities and ask around to join guilds.

The challenges I faced as a beginner
Starting a new game is always a challenge, especially a big strategy game like Splinterlands. I faced a few challenges of my own. I was not referred by a friend or an existing player so it was tough to learn all the stuff on my own. I didn't know about this vast community of players willing to help others. I learned a lot from online resources like watching YouTube videos aimed at explaining the game to beginners and I read a lot of helpful blogs on the game too.
It all started to get better when I joined the splinterlands discord and found a few helpful people who shared their own experiences of the game and shared a lot of helpful advice. This shows the power of community building!
Another challenge I faced was the lack of funds to spend on buying and renting cards which got taken care of when I started to blog about the game on HIVE and that fixed a lot of problems for me.

So, to summarise, here are all the tips with just the bullet points.
Practice, practice and practice
Don't get too attached to the result of the game and focus more on learning the strategies
Join communities on discords, telegrams, Hive etc
Share your experience with others and blog on Hive. Also, take part in challenges like this
Rent your way up if you can't afford to buy cards
Watch replays and don't skip them
Go to the help section of Splinterlands website and read all the resources!
Take part in tournaments and other challenges.
Join a Guild and play Brawls, which will help you get extra rewards.
Make friends and HAVE FUN! (This is the most important of them all)
Thanks for reading!

Splinterlands is a popular NFT-based play2earn game. If you have not joined the game yet, then you are missing a lot of fun. You can join by using my referral link.
Note:

| SPLINTERLANDS.COM | SPLINTERSHARDS (SPS) | BLOG | DISCORD | TELEGRAM |
---
---