PIZZA token: Basics for Noobs like Me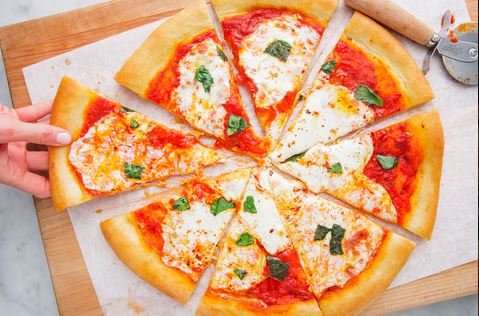 On one of my very first posts, I was notified that I had been served up a slice of PIZZA token. I had no clue what was going on, but hey, you gotta love pizza, right?
I did not know what was going on with this PIZZA action, so I kind of forgot about it for awhile. I wish I had been a little more curious though, so this post is my way of making up for it!
There is a lot that could be written and explored about the many dimensions of this token, but I really just wanted to know if there was a way to earn PIZZA, use PIZZA, and reward other bloggers with PIZZA so that will be my focus
HOW DO I EARN PIZZA?
The simplest way to earn PIZZA is to create great content that catches the eye of someone who wants to give you PIZZA. Well, I guess write great stuff then! But, especially for us noobs, it can be hard to have our content catch those eyes. Is there a way to increase our chances?
Yes, if you buy PIZZA and stake it, you have a chance of randomly being awarded up to 5% of your PIZZA holdings. This is not an automatic payout but a random drawing, so as far as I know, earning PIZZA still depends on a bit of luck. As far as I can tell, simply holding PIZZA in your wallet is the staking mechanism, but to be honest, I have had a hard time finding a clear answer on this.
The reason I think holding PIZZA is the same as staking PIZZA is because it looks like the Top 10 holders of PIZZA earn regular payouts, and when I have looked at posts by some of these holders they are not pointing toward any specific staking mechanism. I hope I am right on this! :)
You can learn about staking PIZZA here: https://peakd.com/hivepizza/@thebeardflex/pizza-token-or-staking-enabled-and-reward-changes
HOW DO I USE PIZZA?
PIZZA can be traded like any other crypto token. I use Hive-Engine for pretty much everything, and it definitely is there waiting for you. You can also use leodex of course. You just navigate to Hive-Engine and trade your Swap.Hive for some. I recommend 20 PIZZA, which at the time of this writing cost the equivalent of 7 HIVE.
There are all sorts of other things you can do with PIZZA, such as putting it in Diesel Liquidity Pools and even shopping at the Pizza Store (right now you can only buy video games through them, but buying games with pizza sounds pretty cool). But I think the best thing you can do with PIZZA is engage with other writers and help strengthen our Hive Community!
HOW DO I REWARD OTHER BLOGGERS?
This is the easiest thing ever! If you like a post, upvote it of course, and simply leave a comment with the command: !PIZZA
If you hold 20 PIZZA or more in your wallet, a bot should tip your lucky blogger with a slice of PIZZA! Eazzy Pizzazzy!
In this way, you show you care, encourage new writers, build community, and create nice engagement. In the end, by doing this, we all win because the Hive ecosystem grows!
Here is a post by the PIZZA team - it was helpful for me, even if there is a lot of stuff in there that is not quite what I am interested in... and it is a good way to learn how to engage more https://leofinance.io/@thebeardflex/usdpizza-token-or-what-is-it-and-why-should-you-buy-it
I hope this post helps you get started with PIZZA. I do not really know why it took me so long, but now I am slinging ZA like the TMNT!
---
---