HOW TO CLAIM YOUR SPS REWARDS FROM BATTLES, FOCUS CHESTS AND SEASON CHESTS
Hey guys! It's primr0se here! The rewards update has finally come! How are you feeling about this change?
Today, we will talk about the SPS rewards that we're getting from Battles, Focus Chests and Season Chests.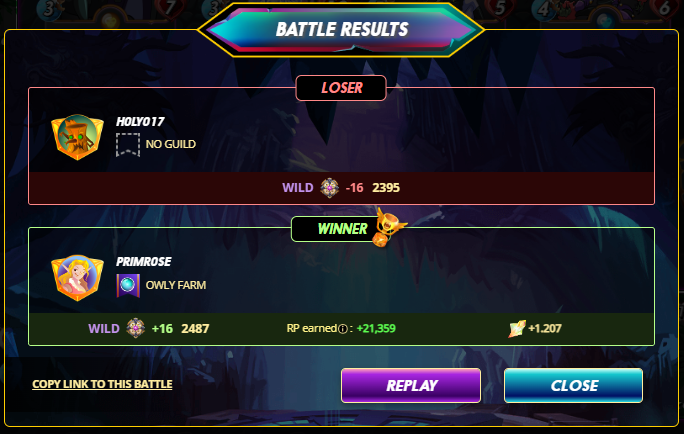 Like when we're getting DEC from every successful battles, the amount of SPS earned will also show up on the battle results. Amount of SPS earned will depend on your capture rate, winstreak and cards. So basically, everything is the same except for the reward.
Where do the SPS rewards go after the battle? It won't show up at your in-game liquid. Oh! Btw, we can also see the ECR meter below the SPS in-game liquid now!

Just click the SPS and it will take you to the Dashboard.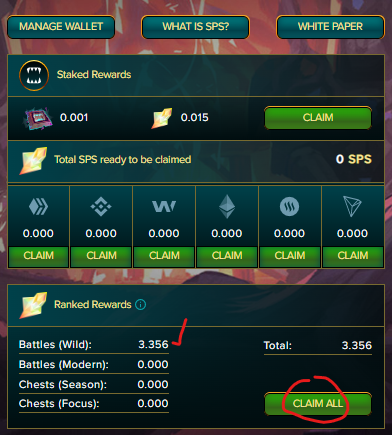 In here, you will see all your earnings from the battles and chests. Once you clicked CLAIM ALL, the SPS will now reflect in the Staked Rewards.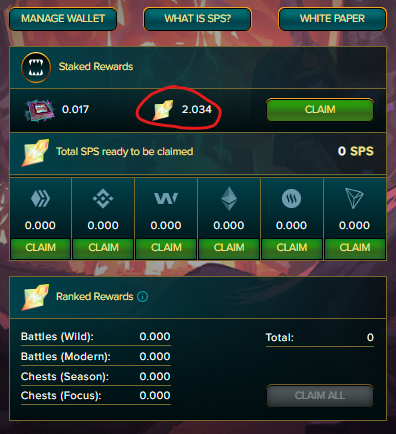 Click CLAIM and it will show up under your Staked SPS balance.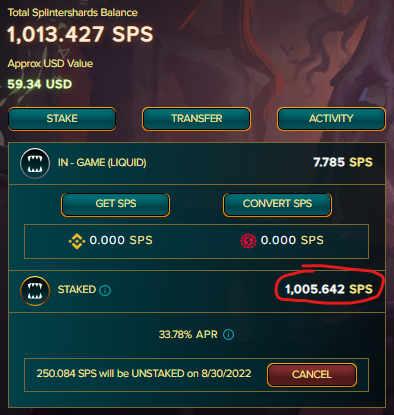 It's up to you if you want to keep your SPS staked or unstake it and convert to DEC. In my case, I'm starting to unstake my little savings because I might ran out of DEC for the next few weeks.
Anyway, that's it! Happy grinding everyone!
---
---