Today's Highlight: XENITH ARCHER
I remember getting a lot of Xenith Archers from Chaos Packs and be disappointed. Maaaan, look at our Xenith Archers now!
With only 2 mana you'll get 1 range attack with 1 speed and 2 lives and it's a Neutral unit!!! You can use this with any element unless the rule of no neutral monsters apply.
Right now, the cheapest rental amount of a Level 1 Xenith Archer is ranging from 17 - 20 DEC. If you have 10 Xenith Archers, you can earn as much as 200 DEC per day!
So guysss, keep your extra archers with you and place them on the market to earn more DEC!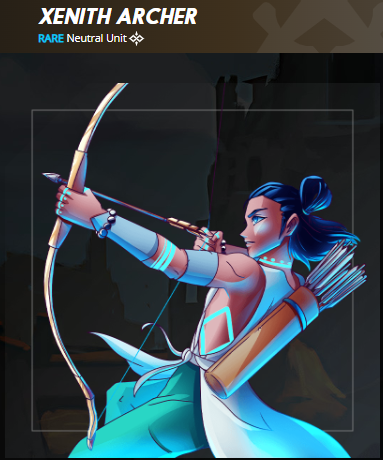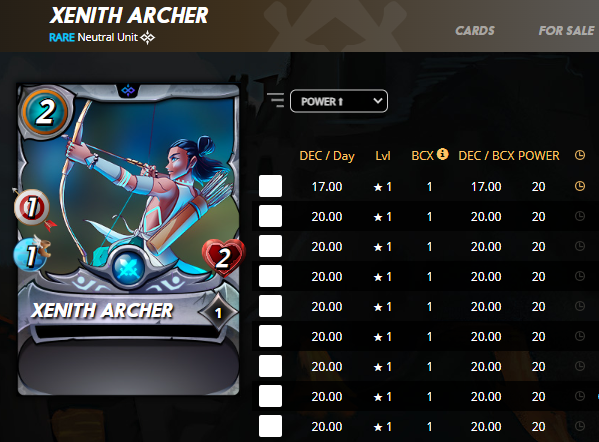 ---
---